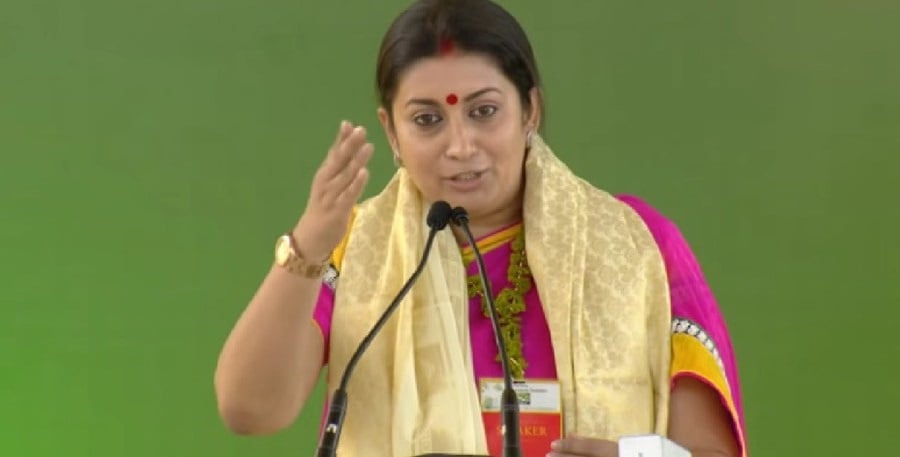 Smriti Irani's impressive speech at the International Women's Conference 2014
When BJP leader Smriti Irani was handed over the responsibility of handling the Human Resource Development, there were many especially from the opposition party Congress, who scoffed at BJP's decision. The Congress politicians immediately attacked on Smriti Irani's educational qualifications. They mocked at her saying how could a person, who had only studied till the 12th standard, handle such an important department?
While Smriti's political know how and leadership quality is no secret, her public speaking quality has slowly been revealed through her every public speech she has so far given.
As I had mentioned in my earlier post on Smriti Irani that I admire her not only because she is a great politician and social activist but also she is a great orator. Click here to read  more about Smriti's life history.
Correct me if I compare her with Sushma Swaraj and I even dare to compare her with Indira Gandhi w.r.t public speaking qualities.
Apart from a few female politicians including Sushma Swaraj, Uma Bharti, Kiron Kher and Meenakshi Lekhi to name a few; there is today no one who can stand before Smriti Irani's oratory skills.
And if I am not wrong BJP's legion of orators both male and female can be credited more or less for their party's triumph win in this Lok Sabha elections. If we consider Meenakshi Lekhi – Given her oratory skills and being a strong advocate for female rights, pitching her as BJP's CM candidate against Kejriwal can checkmate both Congress and AAP in Delhi.
Having said that this 12-minute speech by Smriti Irani at the International Women's Conference 2014, organized by the Art of Living, will change the views of even the most-hardened cynics. Her being well-spoken, informed and coherent on various topics is secondary to her astute observations on women empowerment and nation-building. By the end of it, you will doubt there could ever be a better candidate to be the HRD minister than Smriti Irani, the 12th pass soap star.
Do have a look at her landmark speech which is indeed a slap on her critics' faces!!
Hope you liked it! Do share your views!!