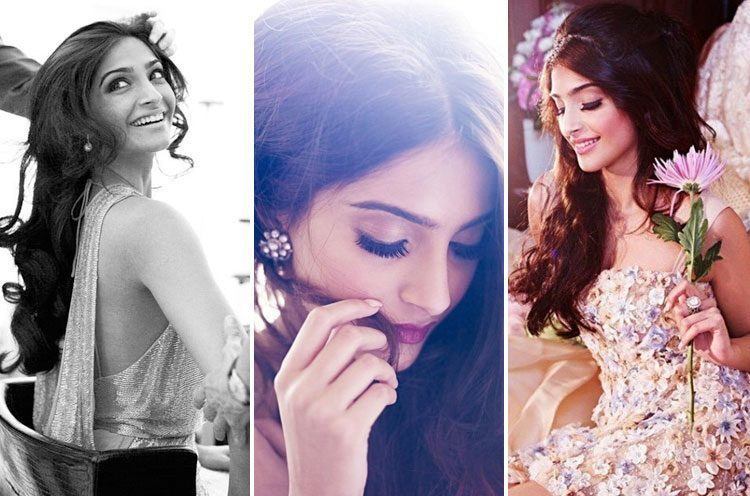 As Sonam Kapoor continues to sizzle in Cannes, let us have a look at her recent photo shoots, she did for Shehla Khan. She looks every bit of diva in those ensembles. Have a look!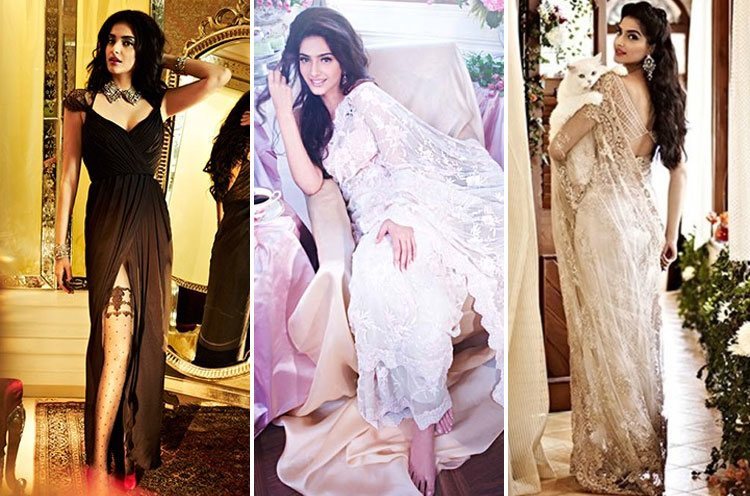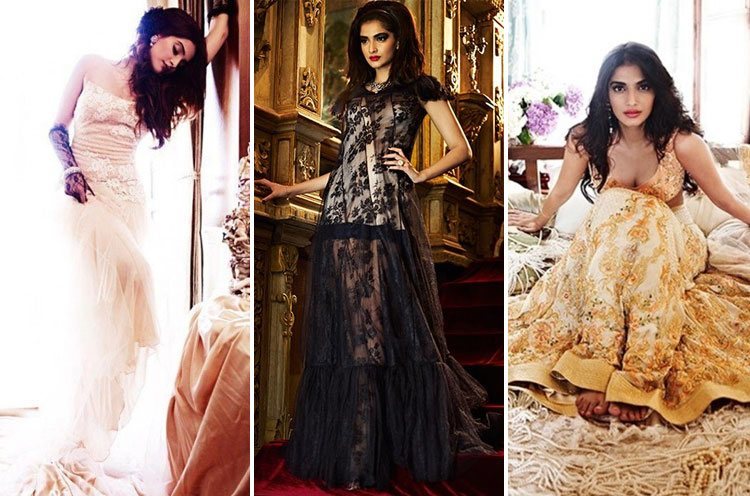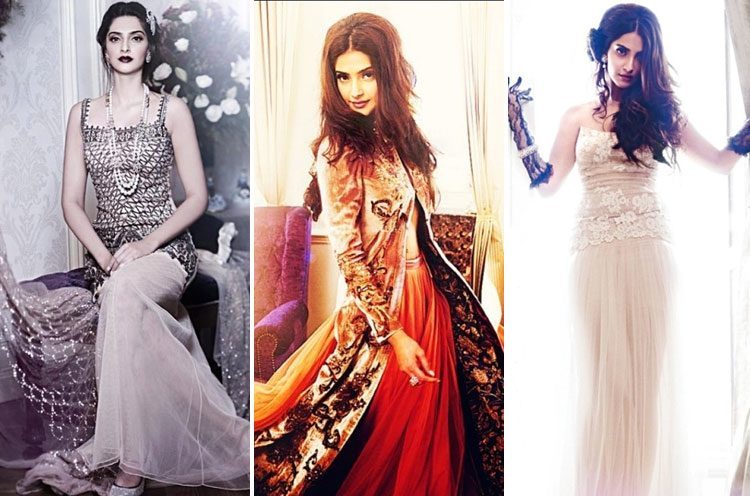 [sc:mediad]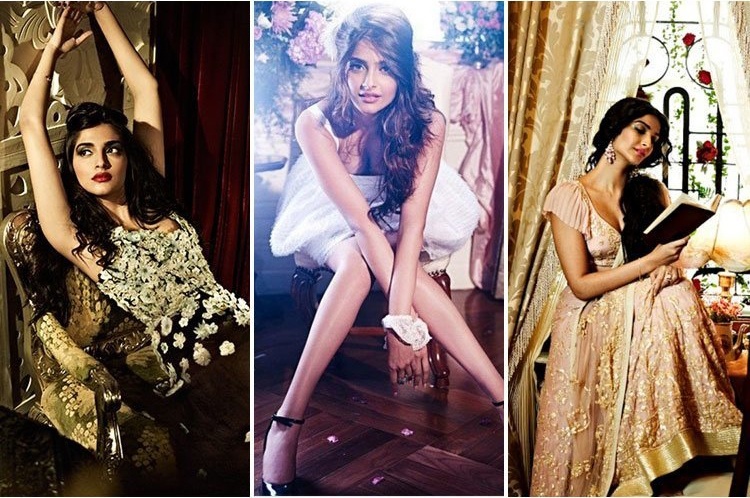 Sonam Kapoor has been the fashion icon of today's generations since a couple of years. She is now representing Indian fashion in Cannes in both western and Indian outfits.
Sonam Kapoor has recently turned out to be the muse for the increasingly popular fashion designer, Shehla Khan. As Sonam flaunts these Spring/Summer collection known as Boudoir' at her house, it seems obvious this duo is certainly going to have a long term association.
All the above featured creations only reveal the femininity, sensuality and the beauty of womanhood. These amazing outfits are a splendid fusion of dreamy, soft, earthy and muted petals accentuated with sheer and lace. Shehla has effortlessly showed the 'East meets West' trend, keeping the modesty at its best.
Sonam had this to say,
"Shehla's creations are beautiful clothes where she gives a lot of attention to detail and workmanship. Her label appeals to the need of the season — being stylish, elegant and comfortable. Her collection strikes the perfect balance between sensuality and femininity."
I hope you enjoyed going through these amazing photo shoots of Sonam Kapoor in Shehla Khan creations!
Images Source: pinterest.com