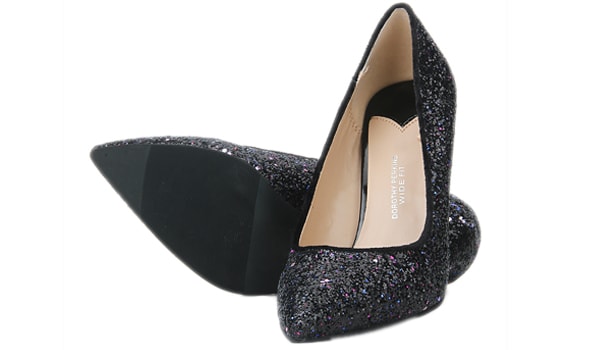 Giving a slight glance at a stiletto makes us fall head over heels in love with them. Check out these uber stylish stilettos that have got it in them to be the ultimate fashion muse. Give them a try and you'll never be disappointed.
Stilettos That'll Make You Fall Head Over Heels:
These stilettos have it all in them. From chic colors to trendy style, your one-stop destination for the best heels is right here.
1. Maroon Synthetic Stilettos:
These stunning maroon stilettos are what dreams are made of. The synthetic lining on them keeps the look classy and the design keeps your comfort unparalleled. The perfect muse for a party that could be paired with muted outfits for an equally beautiful effect.
2. Gold Stilettos:
Add a dash of oomph to your everyday wear with these gold stilettos that are simple yet sophisticated. Oozing out a sense of attractiveness, this footwear can be teamed with anything from a dull grey to a bright yellow outfit. You always need a pair of gold stilettos.
3. The Truffle Black Stilettos:
These stilettos have a unique style to them that is incomparable to any other design here. The net design makes sure the ankle gets enough comfort while wearing these stilettos. This one of a kind design makes for the perfect royal day out.
4. Multicolored Ankle Strap Stilettos:
These dainty floral heels spell pretty. Embrace the printed heels trend as they are here to stay for a long time. Bring out your romantic side with footwear and there's no better way to do so than these heels. Date night? Girls night? These stilettos have you covered.
5. Black Glitter Stilettos:
No footwear collection list is ever complete without a pair of black heels. So here is the best black stiletto of the lot. Gone are the days when divas would wear plain boring black heels, move on. Get these black stilettos that are glittery and all the more eye-catching. You would never regret this decision!
6. Embellished Stilettos:
These embellished stilettos are your best bet after the sun goes down. It could be paired with an ethnic outfit if needed. Also, don't forget that a dull or simple outfit definitely needs footwear this lively. Put them on today and get ready to strut the red carpet!
The stilettos collection is so mesmerizing that you will be buying all of them before you know it.
Which one did you love the most? And why? Let us know your views in the comments box below.
Shop this collection from jabong.com