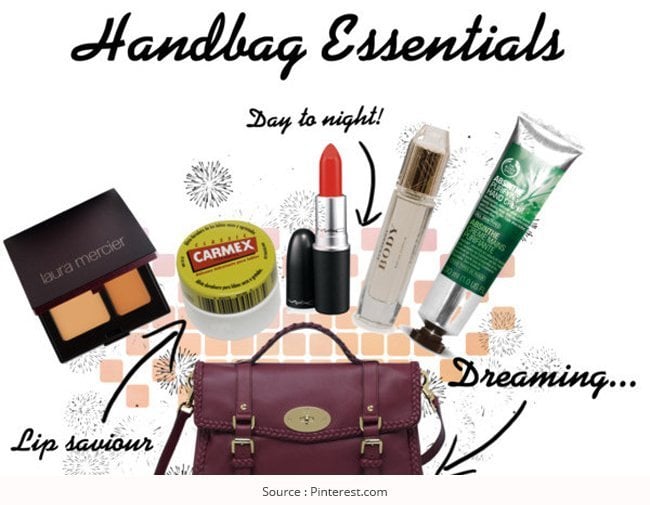 All of us are in a rush to pack our handbags most of the times and I will be very honest about the fact that I generally tend to miss on some really important stuff to carry with me.
Whether it is a handbag that you need to carry to work, or for a weekend getaway. Some very important elements include your basic makeup essentials, headphones, chargers and cash.
Below is an interesting info graph for you to refer to the next time you are in a hurry to pack and leave.
For a Holiday – Novel, sunglasses, headphones, chewing gums, wet wipes/sanitizers, make-up kit, sunscreens with a good SPF and the most important of all – a camera to capture your lovely holiday pictures.
[Also Read: Gothic Makeup]
To Work – Deo, Foundation/Moisturiser, Lip gloss, sunscreen, wallet and a pair of flats to change into if your heels get to tough to handle during the day.
Workout Essentials – Socks, running shoes, a spare tank top to change, comb and bobby pins to keep your hair in place. Do not forget to drink water between workouts to keep your body hydrated at all times.

What else do you carry?