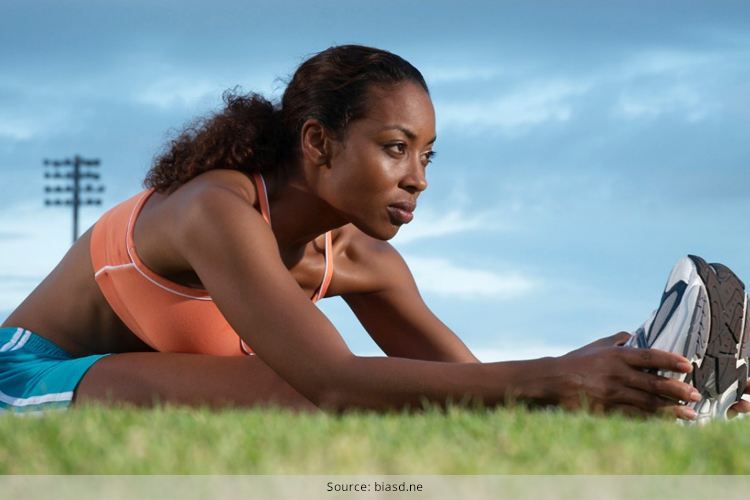 If your hair are curly, you understand the misery that your hair go through post workout, drenched in sweat! As much as it is important to look after your curly hair during normal days, you must equally be careful during exercising. Sweating can make your hair go unmanageable, if they are not taken proper care of. FashionLady has listed down a few tips to tackle the curls during sweating your body off for fitness.
Here Are Some Tips for Hairstyles While Exercising
1. Tie Up Your Hair
Tying up hair helps you exercise without any hassles of managing hair while you are working on your abs. For curly hair, it becomes equally important since sweat can make it go worse.
The best solution is to tie your hair up either in a bun or braid to keep your hair intact with no frizzes. It takes only a couple of minutes to do this. Also, this will keep your hairstyle quotient high as well among others in the gym. When you tie your hair, you also save them from breakage, which could be caused by gym equipment or friction against clothes.
2. Wear a Headgear While Exercising
Sweating in the gym can also make your scalp go drenched with sweat and this will make your hair turn wet. Moisture will not let your scalp breathe and it will take a longer time to get them dry. You should wear a cotton scarf or bandana while exercising, so that sweat can be trapped and your scalp could breathe freely. If you want to swim, wear a silk scarf and then put on your swim cap.
[sc:mediad]
3. Dry Them With Blow Dryer
The simplest and easiest way to dry your sweaty hair, especially when you need to head out to meet someone or to a party post work out is to dry your hair with the help of blow dryer fixed in a cool setting. After blow drying your hair, open your bun or braids down and then blow dry again followed by combing.
4. Moisturize Your Hair Every Night
It is a good idea to lock some oil based moisturizer in your hair before you go to sleep. Ensure that you are not using water based moisturizers. After sweating, hair look dry and dull and a good moisturizer can provide instant shine and bounce to your hair.
5. Treat Your Hair With a Mask
Daily workout will result in sticky and tangled hair, especially curls. Hence, treat them with a leave in mask now and again, whenever you find time. Make a mask of avocado and olive oil and apply it on to your hair. Allow it to absorb the oil for the next 30 minutes and then rinse or co-wash your hair.
[Also Read: Best Leave in Oil]
Types Of Hairstyle You Can Make While Working Out Are
High Bun
Low Bun
Pineapple Method
Satin Cap
Twist
Braids
Bantu Knots
6. Wash Hair Whenever Required
Observe how much you sweat in your head while working out! Does it smell? Or does it feel irritated? Then decide whether you need to wash your scalp daily or twice a week. Remember not to wash your hair every day. If it's too sweaty, simply rinse with water. Washing curly hair on daily basis can lead to damaged and dull hair. Use only sulphate free shampoo to wash your hair, if necessary.
[Also Read: List of Harmful Chemicals in Beauty Products]
7. Plan Your Workout & Hair Maintenance Schedule
Heath is important! You shouldn't sacrifice your health for the sake of hair. Hence, seek out an easy maintenance schedule for your hair while exercising regularly. If your hair is already styled, and you need to work out, simply put your hair in a low bun. Or if you wish to sweat less, try low-intensive exercises like yoga, Pilates or strength training.
[Also Read: How to Fix Damaged Hair]
Note – Post workout or after shower, let your hair dry first before you plan to style them.
Now, working out with your curls will no longer be any hassles to you! Happy working out with happy curls thereafter!