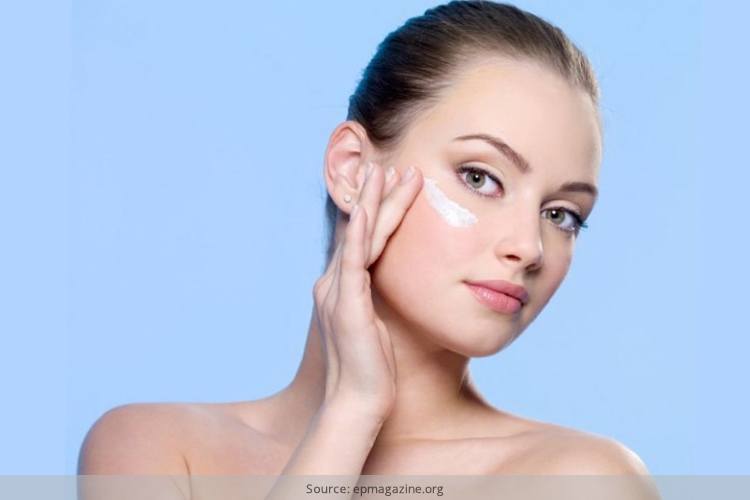 If you've been using toothpaste to clean your teeth and for oral care twice a day and stopping at that, it is time you learnt how to use the humble tube of paste for various beauty and well-being reasons. Here are a couple of toothpaste for beauty hacks that helps with beauty regimes to bring out the glow and oomphness out of you.
A Couple Of Toothpaste Beauty Secrets Unveiled
Take a good look at these toothpastes for beauty secrets, and you may just not want to head to the costly parlor for your treatments again!
1.You don't have to spend a bomb on the manicure and pedicure to shine those nails anymore. What you need is a dollop of toothpaste applied on the nails and brushed with a toothbrush for a couple of seconds; wash away and fall in love with your nails.
[Also Read: Argan Oil Benefits For Skin And Hair]
2. Zits, pimples, acne and scars on the face can be harrowing, and don't we know that all too well? You can either use one of our DIY home remedies mentioned in our previous posts, or use a dollop of toothpaste left overnight on the troubled area to get the inflammation down.
3.Bring down the occurrence of pimples and acne with toothpaste gently rubbed over the cheeks once every week, and washed with an aerated drink. Believe it or not, this works!
4.Indian cooking needs a lot of patience and involves plenty of spices that can ruin and dirty your nails or stain them too. Let those nails not suffer anymore! Rub a little toothpaste on the stains quickly after cooking and wait for five minutes. Wash off under cold water later and that is how you use this secret amongst the many toothpaste beauty uses.
5. Blackheads are caused when the pores are clogged and there is no way out for the sebum to flow. You can now remove blackheads easily and sans the pain or spending too much money at the parlor. Apply a dollop of toothpaste on the nose tip and around the bridge of the nose, and wait for ten minutes. Gently exfoliate with water and wash it off.
6. Close open pores that makes the sebum flow out and the skin too oily. Apply in criss cross patterns a little toothpaste while you are showering on the zone and wait for a couple of seconds, gently washing it off thereafter.
7. Remove nicotine stains from the brace area of your fingers by applying toothpaste on those zones. Wait for five minutes and let the paste dry out completely. This needs to be done thrice a week for better whitening results. Wash it off under cold running water. Easiest of all toothpaste beauty secrets for nicotine stains to go!
8. If pesky insects and misquotes sting you tonight, it is time for you to use a little toothpaste at that spot to reduce the inflammation and itching instantly.
9. Reduce zits and scars on your face with dollops of toothpaste dabbed all over. Wait for a couple of minutes or until the paste dries, and then wash off with cold water. Do this everyday until the spots are gone- in most cases it would be two days max!
10. A pinch of baby talc and toothpaste when mixed can help reduce inflammation around the private zones of our body.
11. Apply a little Vaseline on your dull nail polished chipped nails and then rub a little toothpaste on the same; this would help remove remnants of nail polish and shine the cuticles and the nails too. isn't this one of the best toothpaste beauty tips ever!
12. With the help of a cotton swab, dab a little toothpaste on the tip of the nose to reduce the oiliness and the shine!
13. To make your lips pink and full, gently brush your teeth with menthol based toothpastes. You get to remove dead skin cells and also make the lips pink and pouty too.
14. To reduce under eye puffiness, dab a blotting paper bathed in light coats of menthol or gel based toothpaste to achieve the same in less than five minutes.
[Also Read: 5 Japanese Beauty Secrets Indians Can Try]
15. After a facial, to reduce the open pores you can use toothpaste for skin whitening by applying a very light coat of gel white toothpaste on the skin for a minute only!
Do let us know if you know of hacks or uses of toothpaste on skin, hair and nails too!