For women, who are short in height, should be careful when it comes to making a style statement, be it in their outfit, footwear or hairstyle. Every fashion element contributes in flattering your figure, and a wrong choice may alter your entire look. So, it becomes essential to carefully choose every element that's responsible in enhancing your personality.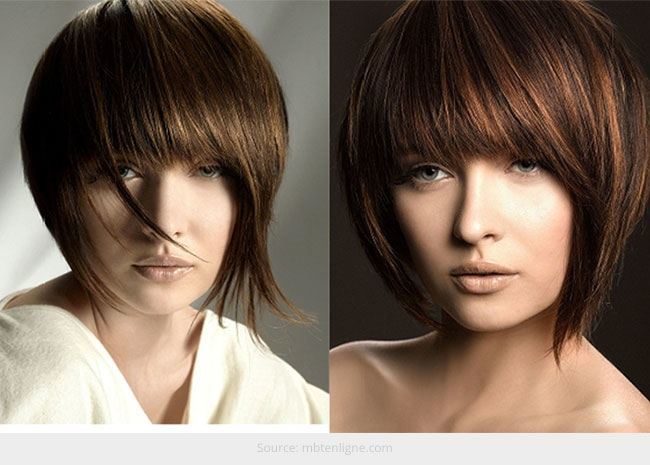 In this post, I am going to share fabulous top 3 hairstyles for petite women. Do have a read and stay inspired!
Petite women should avoid long hair styles, as the long locks when left open, make them look even shorter. The key is to pick a hairstyle that not only works well for your smaller frame, but should also complement your face profile. With different face types, your hairstyles should draw attention to your face type without overwhelming your personality.
[Also Read: Bob Hairstyles for Women]
Here are the following top 3 hairstyles for petite women. Continue reading!
1. Pixie Cut
This weekend after watching Shamitabh movie, I could now confidently suggest you to go for a pixie cut. That's because the actress Akshara Hassan in the movie flaunts a pixie, which effortlessly suits her face type, whilst making her look taller as well. Even in PK, Anushka had flaunted this same hairstyle, even if her height didn't demand one. Still, it indicates how pixie is very much in trend these days. That being said, you can definitely give this a try. This haircut would not only give you an image makeover, but also keep you with the latest trend.
Back in Hollywood, there are so many actresses, right from the fashion icon Victoria Beckham and Miley Cyrus to Carey Mulligan and Emma Watson, who have flaunted pixie cut thereby making this style quite a rage.
Just drop your bangs at the front side and sweep the rest across your forehead. You can also go for a punk style by flaunting spikes as per your likeness.
2. Medium length hair
If you are not interested in short hair then you can go for medium length hairstyles. You can take cues from Urmila Matondkar, who has most of the time flaunted shoulder length hairstyle that strategically enhanced her height and overall personality.
[Also Read: French Braid Hairstyles]
Celeb hair stylists suggest that petite women should never go beyond their shoulder while growing hair. The medium length should be the maximum length for maintaining your hairstyle. This way they'll definitely look taller than their original height.
[sc:mediad]
Also make sure you do not wear too much of hair accessories. Also try avoid wearing barrettes, as such accessories can make you look younger and smaller. Instead, you should pick a style that is not too curly or permed. Do not also go for spiral or oversized curls as they can overwhelm your small frame. Complete your look with a flattering makeup and you're done!
3. Chin length
Chin length is considered one of the classic hairstyles, that have been complementing celebrities since time immemorial. This bob style softly curls under the chin area and is thus versatile enough to suit all face types.
If you have a square chin then go for layering bangs that help slim large chin down. And if you have a long face then go for bob with side part. Follow the 'less is more' mantra when it comes to styling your hair.
So those were the top 3 hairstyles for petite women. Hope this helps!