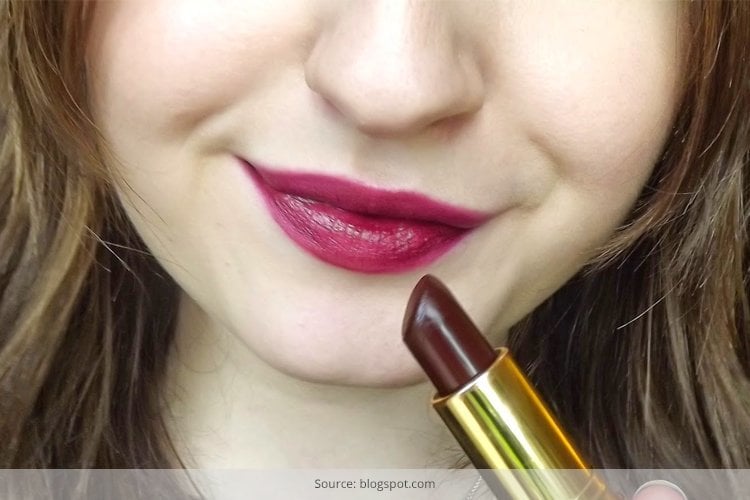 Winter season is just around the corner and the chill is already there! This is also the season to rock winter lipstick colors and one of the juiciest colors making the rounds this season is the berry lipstick colour. Dark, yummy and one of the best lipstick shades for Indian skin, fashion gurus have predicted that this colour is going to rule the roost this season!
[Also Read: How To Wear Dark Berry Colours This Fall]
Winter Lipstick Colors Every Girl Must Own This Season
A deep berry lipstick is something which will make a major impact wherever you go. It is a colour that has the ability glam up any outfit without much ado. From matte shades of dark berry lipstick to even the glossiest shades, among the winter lipstick colors, this is one shade that wins hands down!
We have picked out some of the best lipstick shades from different brands that you can flaunt this winter. Make sure you have them in your vanity bags before you head out for the latest party!
Estee Lauder's Purple Passion
This one has been voted the best berry lipstick for three years consecutively now! Seductive, dark and extremely creamy, Estee Lauder's Purple Passion has captured the hearts and souls of every fashionista who loves berry lipstick. If you have a good budget this season for lipsticks, then you should certainly invest in this for one of the best winter lipstick colors.
[Also Read: Best Budget Lipsticks]
Price: Rs. 1950
Lancôme Ripe Berry
Another favourite berry lipstick colour among the young crowd, Lancôme is not much known for its lipsticks, but this berry lipstick is one of a kind and it lasts extremely long too. It's actually called the L'Absolu Rouge in Rose Couture and the colour is a lot pigmented too. You can expect one swathe to give an amazing colour.
[sc:mediad]
Price: Rs. 2000
M.A.C's Living Legend
Among lipstick shades, M.A.C is anyway the reigning queen! And when it comes to lipstick shades, M.A.C also has some of the smoking hot colours you can think of! So, Living legend is one of those colours which lasts forever and gives a deep purple/berry tinge. You can be rest assured that your 9-5 job will definitely go on without much ado from the living legend!
Price: Rs. 1450
Chanel Rouge Allure Intense
The luxury brand is known for its expensive products, but they actually burn a hole in your pocket because of the amazing quality of any of their products. Called the Chanel Rouge Allure Intense Long-Wear Lip Colour in Pensive, this one is not at all pensive, but is a deep suede color that suits Indian skin tone perfectly. It also lasts for a long time which makes it a bigger favourite with a lot of Indian fashionistas.
Price: Rs. 2500
L'Oréal Color Riche Balm in Heavenly Berry
If winter is the time your lips really revolt with chapped texture, then this is the perfect lipstick to test the waters. It is extremely moisturizing which makes it a favourite with many of us. It'll moisturize your chapped lips and give you an extremely nice and kissable berry shade.
[Also Read: Matte Liquid Lipstick]
Price: Rs. 500! (Among all the big names, this is easily one of the cheapest berry lipstick shades and can be your perfect winter shade!)
Rimmel Lasting Finish by Kate Moss in Bordeaux
Let's end with one of the most iconic colours-this one was created by Kate Moss, literally! And they named the colour on her! They say it is infused with black diamonds for the sheen and it lasts for a good eight hours.
Price: Rs. 450