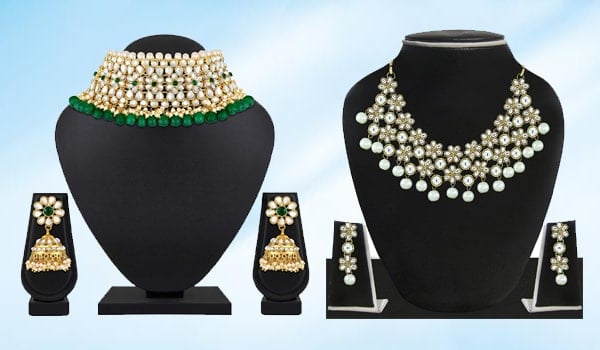 Selecting super exquisite, chic jewellery sets in affordable price range used to be an issue. But now, thanks to a number of brands filling the gap between a set of Pearls and high-end Choker, we are spoilt for choice.
Whether you're finding something for a dear one or purely indulging yourself, you can't go wrong with these brands.
Jewellery Sets To Try Out:
Here are the six jewellery sets that we have picked for you. Take a look!
1. High Fashion Green Metal Necklace With Earrings:
The green metal necklace with matching earrings is perfect to wear during different casual events. Each piece is designed with precious green metal stones. Available to buy in Amazon at a great price.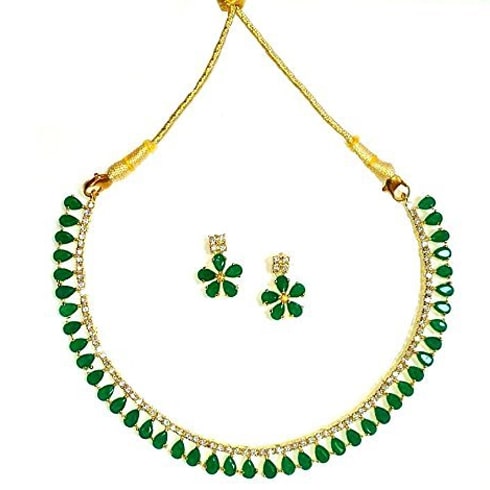 2. ITrends Orange Copper Necklace Set:
The jewellery brand from ITrends focuses on fashionable, trendy jewellery in budget. Available exclusively on Amazon, the brand has come up with delicate jewellery which can be worn and layered as desired. Made with adjustable straps and pearl stones, the necklace set is perfect for layering.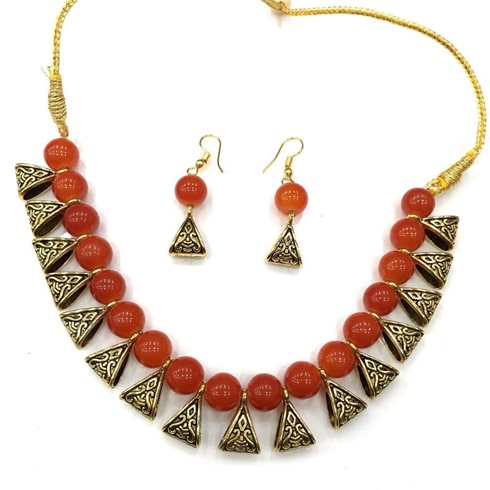 3. Karatcart Kundan And Red Beads Choker:
The Karatcart colorful Choker with high quality Kundan material will suit any Indian ensemble. They are exquisite, wearable, incredibly fashion forward, and very skin-friendly. The prices do not hurt either. Shop online here.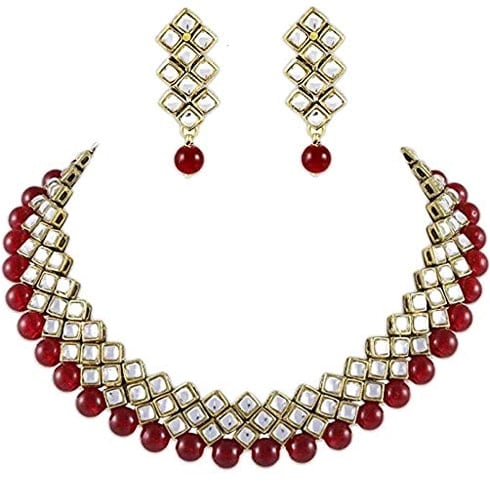 4. Spargz Bridal Floral Gold Plated Kundan Collar Necklace Set:
The Spargz bridal floral Kundan Collar Necklace Set is contemporary designs inspired by modern art. Perfect for a girl who loves a glam-look. Clean the necklace set using a dry cloth and store well in a box.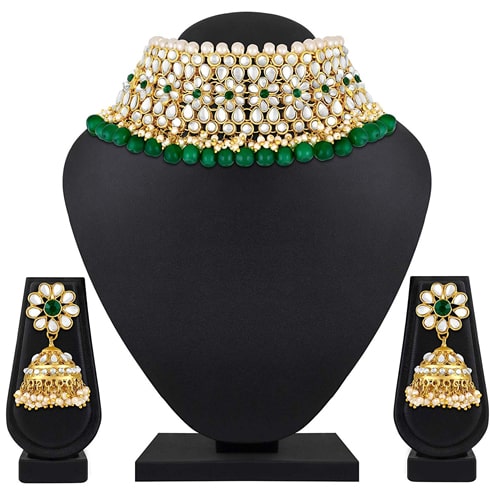 5. Zaveri Pearls Jewellery Set In White:
Zaveri brand creates exquisite jewellery which are equally wearable. Their delicate signature pieces combine fine Pearls and semi-precious gemstones to give a classy feel. Their pieces can be mostly worn alone or even layered, allowing you to create your own style.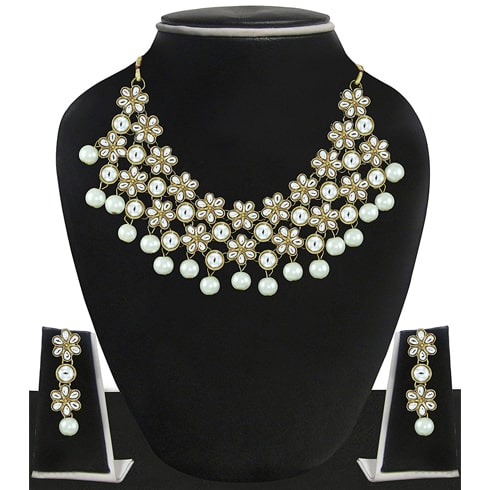 6. Tokenz Triple Tone Gold Copper Silver Plated Fashion Jewellery Set:
There is a widespread love for gold copper jewellery set. The classy taken on bracelets, rings, and necklace is a sellout hit. And it remains one of the bestsellers today. The brand is known for its instant wearable and modern pieces to stack.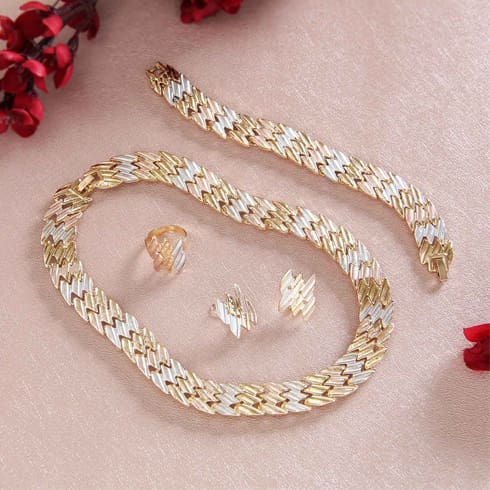 Hope these six jewellery sets covers everything you were looking for. Write in to us if you liked anyone of the pieces.
Author: Lima Aier