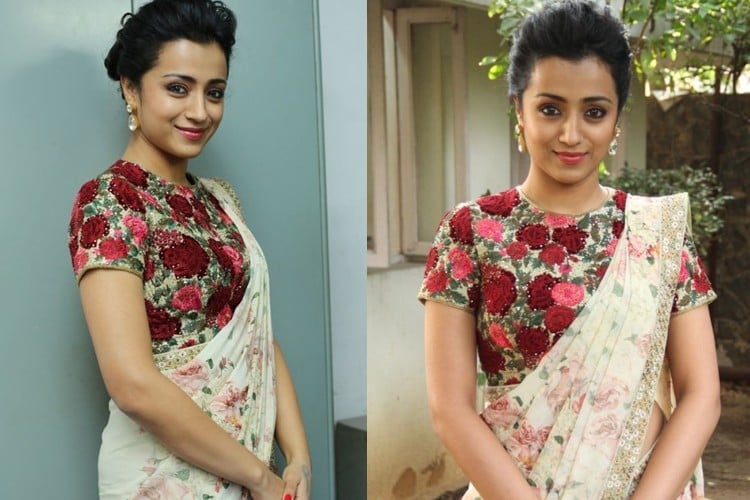 When we describe our favourite girls, we use words like gorgeous, smart, chic and sexy. But ever so rarely do we use the words beautiful and pretty. Do you know why? Well, it's just because we would like to reserve the words pretty and beautiful for special occasions or rather for special someone(s)!
Looks like today that day has arrived and that special someone is Trisha Krishnan.
And you will agree to it, when you take a look what she wore –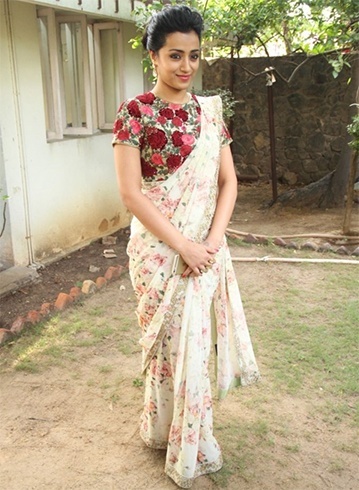 [sc:mediad]
Trisha Krishnan looks absolutely pretty in this beautiful Varun Bahl saree!
Don't you just LOVE it? The entire ensemble?
Well, I got sold on the blouse! So floral – so lush!! I'm just loving the combination of a heavily embroidered blouse on a rather simple floral print saree.
[Also Read: Designer Floral Lehengas For Winter Weddings]
Trisha styled herself with jewellery from Ashta Jagwani. Simple makeup and an intricate hairdo completed her look.
By the way, before we go – did we say that we loved the blouse? I think we did!
Here's the front and back of the blouse!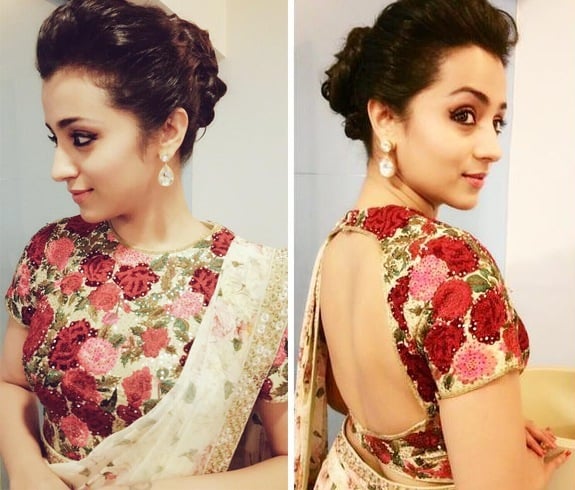 Don't you just love it?!