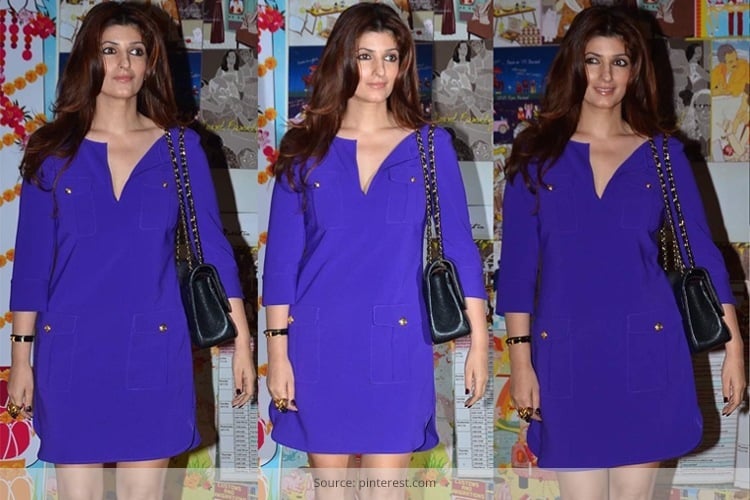 The entire content team of FashionLady is waiting to get their hands on Twinkle Khanna's latest book "Mrs. Funny Bones" and right now, we are hanging on to a very thin thread of patience. We need to read that book and we need to read it now!
But what can we do? Other than wait?
Hmph!
While we are waiting to get our hands on Twinkle Khanna's book, we have started following Twinkle Khanna for more updates and teasers about her book.
And whilst we are doing that, we are also getting major fashion lessons from her.
At a recent event, here's what she wore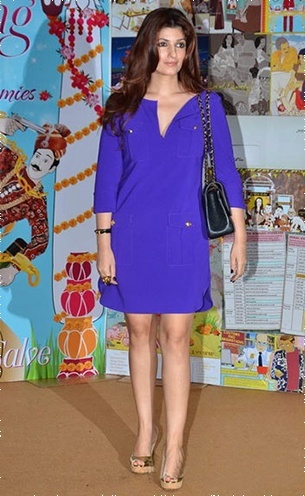 So, we have done a few posts on shift dresses, but we think Twinkle Khanna walks away with the prize for best shift dress ever worn!
Her DvF shift dress in cobalt blue colour was just the right size – meaning, it wasn't too loose or too snug, it wasn't too long or too short. Just the right size and we loved it!
Twinkle Khanna styled her DvF shift dress with bronze wedges and finished her look with a Chanel bag.
[sc:mediad]
Blow dried hair with middle parting and glowing makeup rounded her look.
Like what you see?
P.S – She's also wearing her Ram Head ring! AGAIN!