A professional beauty and makeup expert once said, "I believe that all women are pretty without makeup, and can be pretty powerful with the right makeup". Nodding along to the professional's statement, we think makeup can either make or break an individual's image.
[Also Read: Truly Bridal By Kalyan Jewellers Brings Forth Illuminating Hair Care Tips For Brides-To-Be]
There is no uncertainty that makeup is an essential need of a bride-to-be or a newlywed bride. While we have bridesmaids and our makeup artists assisting us on the big day, we can't expect them to tag along even during post wedding ceremonies and social gatherings. We are bound to feel stranded in such situations and panic dives right in. Hence, we strongly recommend learning basic makeup skills to maintain the aura of a bride.
We greatly appreciate Truly Bridal by Kalyan Jewellers for exploring such areas of bridal concerns. They have gone an extra mile to relieve brides off the stress with easy-to-pick makeup tips from their beauty expert Maia Sethna.
She shares with us two easy makeup looks that can be worn for the day and night occasions post the wedding ceremony.
The Day Look
With natural bright light around, the day look can be very simple, minimal and light. The expert calls it the 'No makeup, makeup', which sports a natural and subtle touch-up.
1. Prime Time
Every wonderful looking face has a strong base underneath. Hence, begin with a sunscreen or primer; gently massaged all over the face in perfect strokes.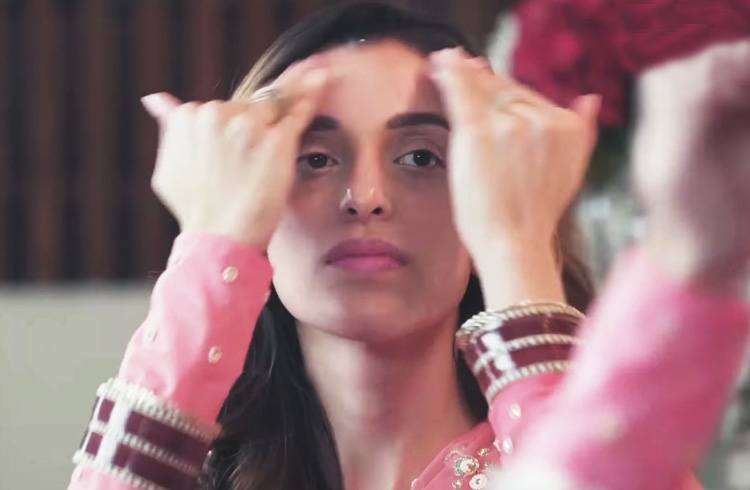 2. Shadow The Eyes
Sparkle like a jewel by applying a pink or peach eye shadow on the upper eyelids. If you are sceptical about carrying it off gracefully, feel free to skip it.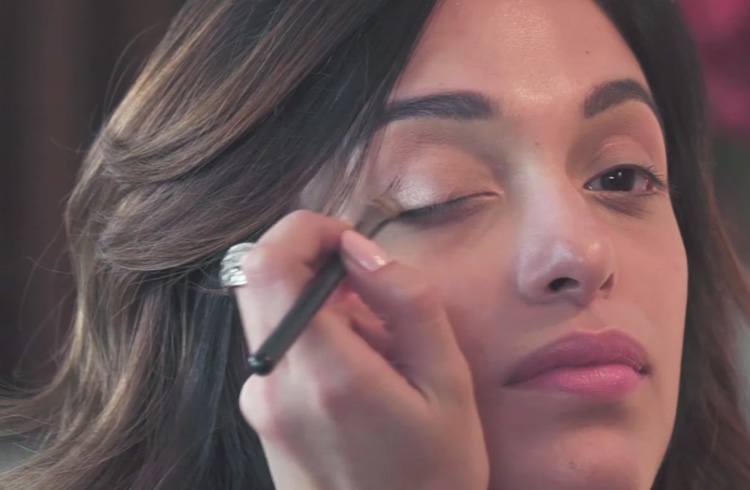 3. Mask It Right
You must conceal those dark circles and stress spots. Dive for a colour correcting concealer to apply under the eyes. Mask it further with a concealer matching your skin tone and lock it in with a compact powder.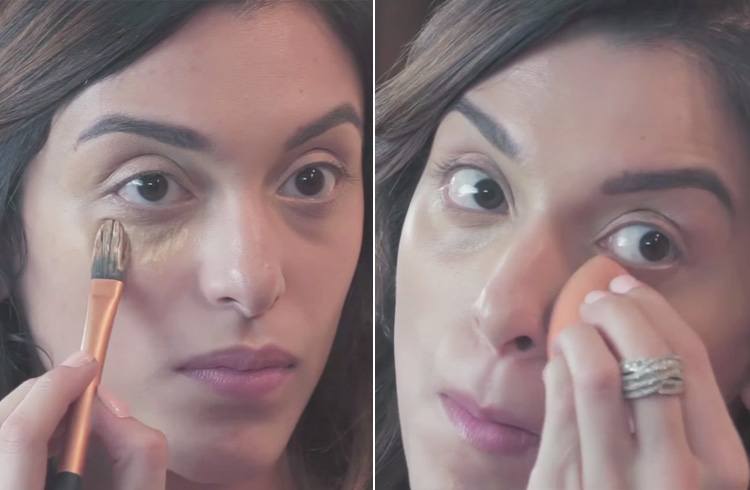 4. Build The Brow
Pick the right brow pencil that suits you and shape it with perfect strokes. Further, use a small brow comb and give it a neat finish.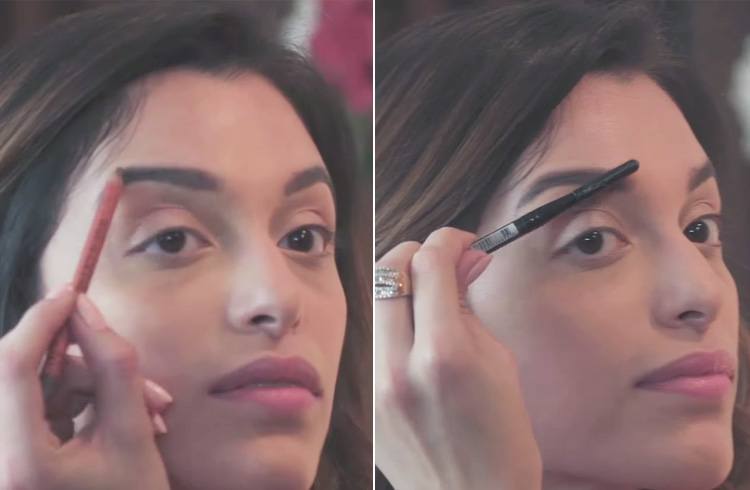 5. Line The Eyelid
Take an eyeliner/ kajal and draw a delicate light line on the lower end of the eyelid and draw some attention to those sparkling eyes. If you are not a kajal lover, skip it entirely.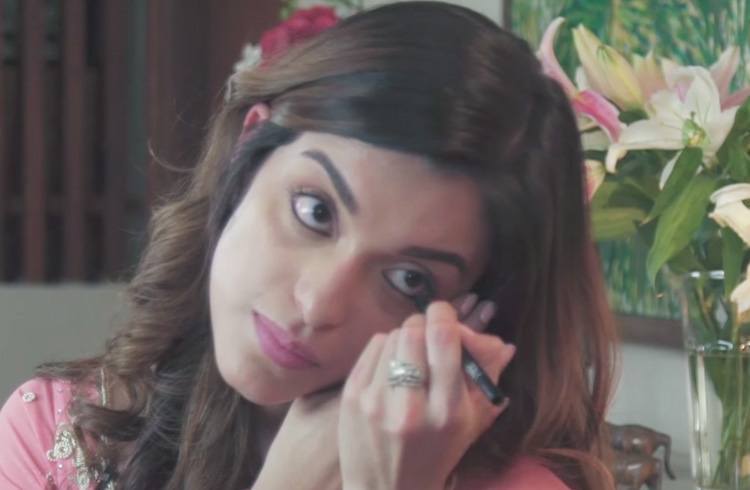 6. Bridal Blush
Add a slight tinge of bronzer or a rosy pink blush to your cheeks to look and feel fresh and lovely.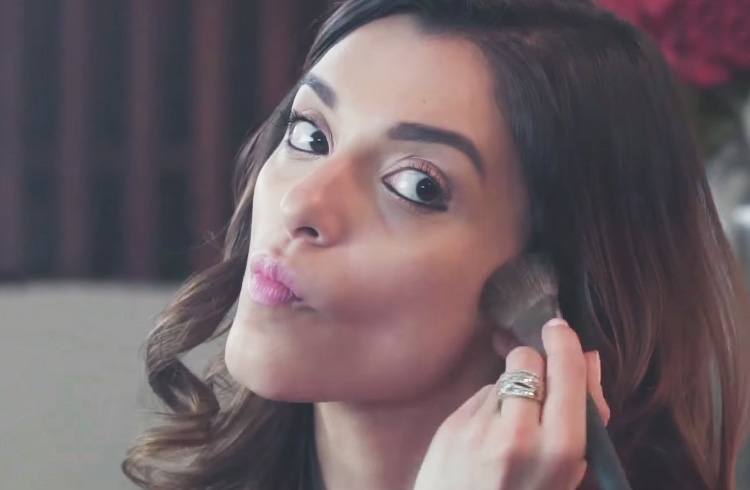 7. Let Your Features Stand Out
Don't forget to highlight the bridge of the nose and cheekbones to bring out the features strongly.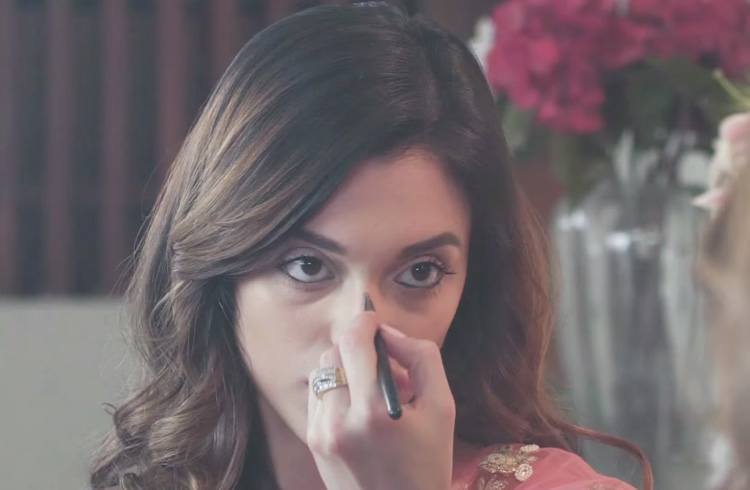 8. Luscious Lips
Keep the bridal theme in the display by opting for pink or peach lipstick. And, for the day never step out without a shiny gloss over it.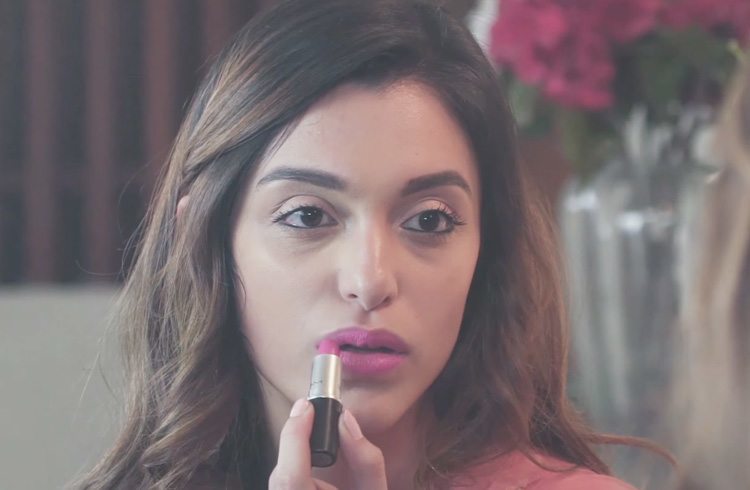 Newlywed brides, after all, are expected to look decked up all the time, but try to keep it simple for the day occasions.
[sc:mediad]
The Evening Look
For post wedding date nights or dinner parties with friends and family, turn up the glam. The newbie will always be scrutinized, so get ready to face these events with confidence.
Prep your skin just like you did for the day look, and spice it up with a little drama. This will help you get through the evening with grace.
1. Smoke The Eyes
It's the time to bring out the smokey eye palette. Apply it evenly and in perfect strokes along the upper lids and sizzle the look.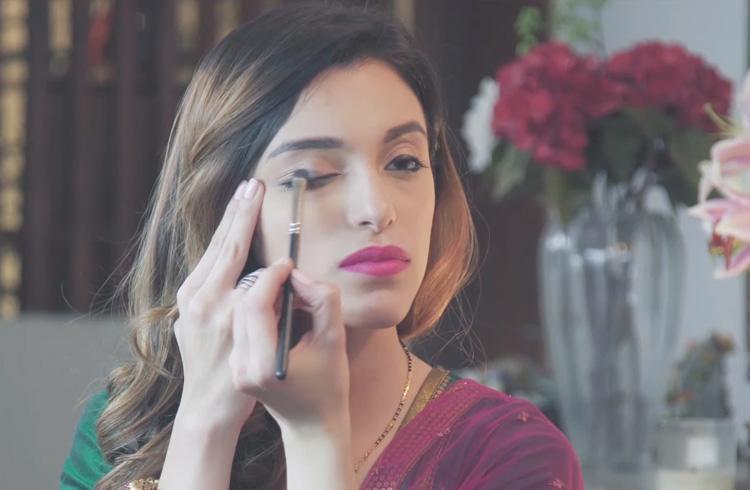 2. Strike It Dark
Unlike the day look, the eyeliner is a must for evening parties. Line the lower eyelid dark and fine, with a kajal to add depth to those eyes.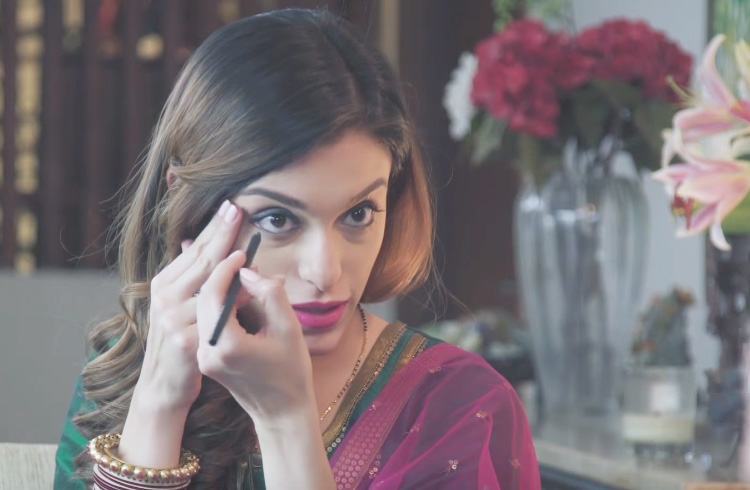 3. Bat The Lashes
Remember that the evening look mostly revolves around the eyes. The expert suggests a strong lining of the upper eyelid coupled with layers of mascara. Add artificial lashes if needed.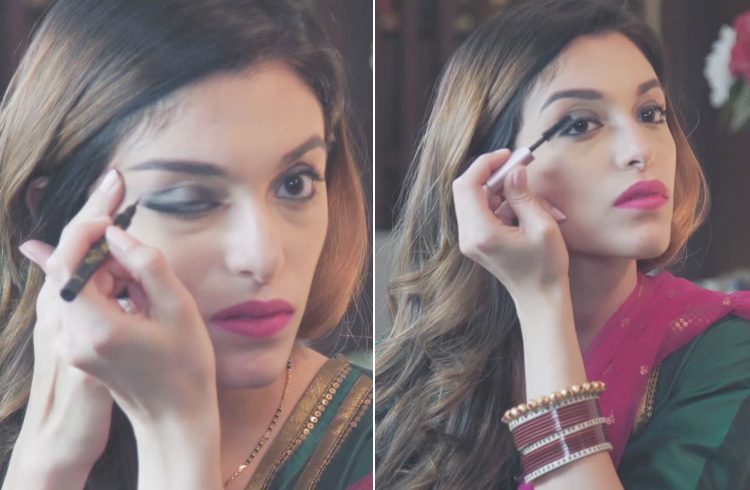 4. Pout Bright, Pout Right
Apply a dark pink lipstick or a deep red one for the perfect pout. It will intensify the look further, making you look rich and royal.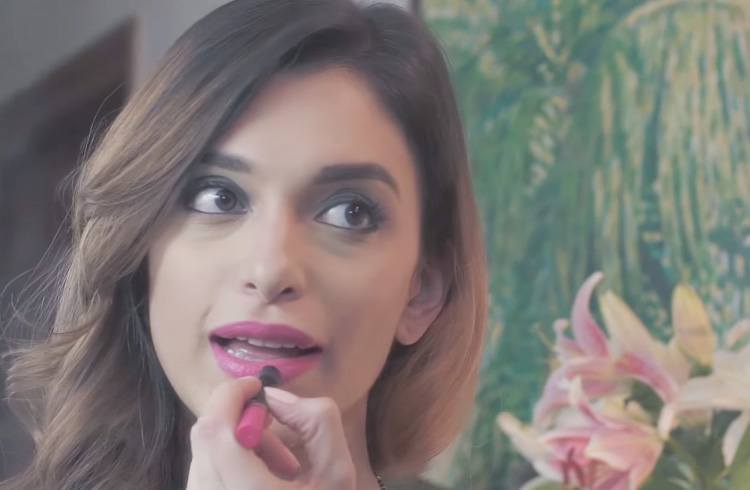 5. Finish With Finesse
Round up the entire look with the right amount of highlighting and contouring. Makeup is meant to highlight the features. However, overdoing it will kill the look.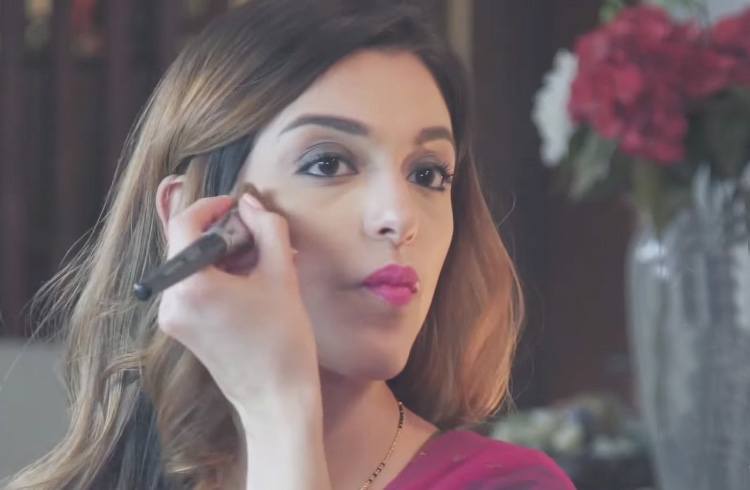 Aren't the tips easy? Follow them and make your post-wedding ceremonies as magical as your big day! For more such tips like, subscribe and follow Truly Bridal by Kalyan Jewellers YouTube Channel.