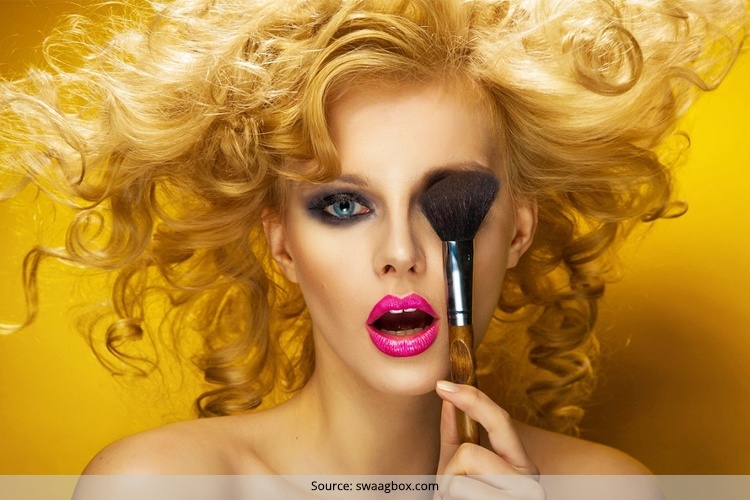 When they talk about the magic of makeup, they are actually telling the truth. You cannot underestimate the different makeup looks that a few strokes of the brush can make. There are hundreds of different types of makeup styles and all of them focus on changing some or the other 'flaw' in your face or on any part of your body.
[Also Read: Waterproof Makeup Brands]
The first misconception that people have about types of makeup styles is the fact that they think makeup is only for the face. Well, sorry peeps, there are various types of body makeup too. Now you may be wondering why there is a need to have body makeup. Well, sometimes you need to hide that cellulite or you may just want to get rid of those unsightly bacne.
Read on to know more body makeup tips
Here is where you will resort to types of makeup styles for your body.
Cover Your Scars:
Scars are not always easy to fade. For starters, there are tons of things you need to keep in mind when you are trying to cover up scars: You will need some good makeup or base foundation and also a colour correcting palette which will blend it all in.
How to Prep: For best results, start with a bare face and put on foundation as you would. Tanning lotion are great at covering up scars and you can use them on different parts of your body too. You just need to make sure that you are using it in moderation so that your entire look feels like it is in a single colour.
[Also Read: How to Remove Scars Naturally]
There is also heavy duty makeup available and it can effectively cover up a scar for a long time to come.
Leg Makeup:
Now this one is something you may not have thought about right? Makeup on legs! Just like you can use makeup on your face to cover up those unsightly bumps, you have leg makeup too. This is for women who suffer from varicose veins, cellulite and stretch marks.
[Also Read: How to Cover Spider Veins Using Makeup]
Unlike the traditional makeup that we generally use on our faces, leg makeup or for that matter, body makeup is much thicker. Body makeup is so heavy duty that it is often used to cover up scars and tattoos too.
How to Prep: For this one too, you will have to prep your legs before you start out. Remove anything that may cause a hindrance, including those ingrown hair and stubs. Your legs should be exfoliated and as clean as possible to prevent any kind of obstacles to the makeup.
[sc:mediad]
Faking a Tan:
This is another form of body art wherein you try and remove that paleness from your body and look like a summer goddess! Tanning is one of the most popular types of body makeup and almost everyone loves getting that fake bronze hues in their bodies.
There are professional spray tans which can give you just the look you want. These are a little expensive and you can instead settle down for a normal spray tan too. But for the latter, you need to actually know how to do it; otherwise it may not be that perfect and may come out as blotchy. You can also use bronzers if you are not too sure of self-tanners, but again, you will have to exercise a lot of caution while using them because you certainly don't want to look blotchy and patchy!
There you go with some amazing types of makeup styles to cover the flaws in your body!