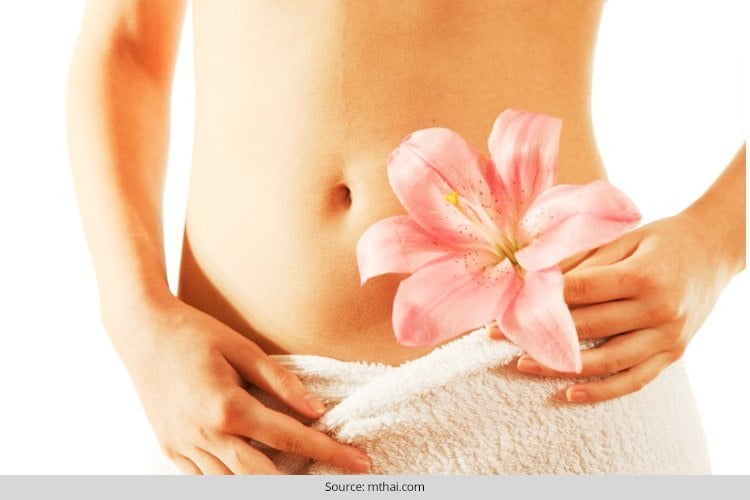 There can never be an end to beauty facials for a woman. Look at the variety of it – Chocolate, Strawberry, Papaya, Wine, Gold, Diamond, Vagina. Come again. Did you read it right?
Yes, indeed. 'Vajacial' is the new trend which is the latest craze amongst women over 40s. And it is quite a few steps ahead from vagina bleaching to decorating your vagina with Swarovski crystals.
There is no Habib in this kind of a facial so who takes the privilege of being the mastermind behind it? It is Lisa Palmer and when she "looked downstairs" she realised her vulva "was a bit wrinkly and dry compared to when I was younger." Ah! What a revelation.
So, that made Lisa venture out in making 'vaginal facial' that she claims tightens the vagina, combats dryness and improves elasticity. Palmer who happens to be a dating and relationship coach for people over 40s is candid enough to say that "80% (of her clients) have got dry, sagging vaginas and that being in a long-term relationship can result in people neglecting their vaginas". Quite true!
All new things need a trial first. Palmer had the guts to do it on her own vagina by inserting onions into it. Gawd, so frightening! Since onions are wonderful in preventing ageing down below, she 'put it in there and mixed it round' to see her innovation work wonder.
A PEEK INTO VAGINA FACIAL
Are there any new and out-of-the-moon things required to do a Vagina facial? Not quite. In fact the stuff required is so simple, you needn't feel ashamed of asking it over the counter of the departmental store.
Okay all you need is some coconut oil, vitamin E cream, honey, and egg white.
[Also Read: How to Tighten Vaginal Walls]
According to Palmer, you just have to apply them to your vulva to get a smooth vagina. But before you apply the vitamin E cream, you need to steam the vaginal area for about 15 minutes. You can see the results showing up within 3 to 6 months.
DIY VAJACIAL (STEPWISE)
Your body is yours. And in the '40s, if you want the vagina of a 25 year old, then it's time to prune up that sensitive part of yours. So here we go in making this possible:
Ingredients:
Take a plastic bowl and mix the following in it:
– 1 tsp coconut oil (that kills bacteria and moisturises skin)
– 1 tsp vitamin E cream (conditions skin and prevents signs of ageing)
– 1 tsp honey (contains antioxidants to slow down ageing)
– 1 egg white (tightens and improves skin texture)
[Also Read: How to Get Rid of Bacterial Vaginosis]
Procedure:
– Heat the mixture in a microwave for about 20 seconds
– Now apply to the vagina after you have done the vaginal steam
– Leave in place for 15 minutes
– Remove the mix by using rose water
– Use tightening exercises by clamping down as if you're stopping your urine flow
– Hold for 10 seconds, then release
Lisa has a good suggestion to make. Ideally, the vajacial should be performed every day at a stretch of seven days to start with. After that, the frequency can be reduced to once a week with a combination of pelvic floor exercises.
DOCTORS' SAY ON VAJACIAL
Dr. Oscar A. Aguirre, a pelvic surgeon who has been an experienced hand in doing Laser Vaginal Rejuvenation treatments is quite positive about this new found facial therapy.
He says "I would encourage the treatment like I would encourage personal hygiene. It's just another step to it."
[Also Read: Vaginal Itching]
As we can see, the vagina facial treatment is here for a long time to come and will make your vagina look fresh as ever and pretty.