Gone are the days of ultra-matte lips. We're back to the late 90s and early 2000, when glossy lips were a big hit, which includes lip oils, lacquers, and high-shine glosses. And this season, the mantra is, the wetter, the better!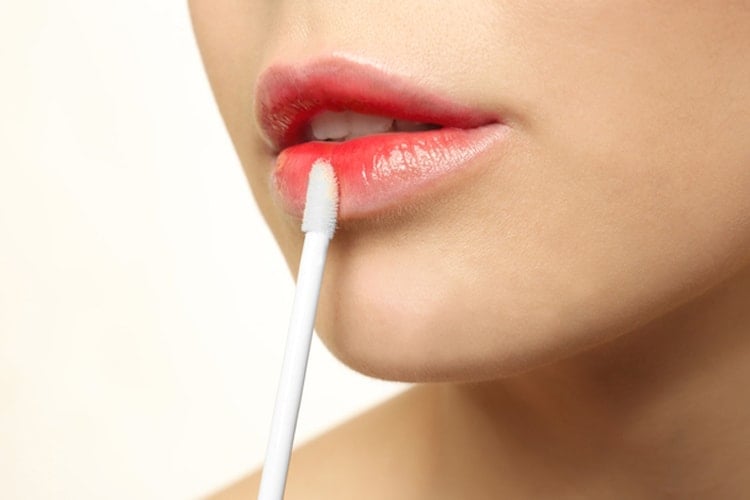 To express our renewed love for wet lips texture, we show you how to recreate it and wear it through the rest of the summer. Believe us, they're eye-popping!
Wet Lips Trends To Follow This Summer:
Here you go.
How To Get The Wet Look Treatment:
Clear gloss made a splash on the runway in 2017, but in 2018, we've seen the regular colors get the wet-finish treatment. But this favorite glossy makeup look is one of the most difficult ones to pull off. This is because the gloss is super slippery and shiny.
However, lip gloss gets smeared onto the teeth or worse, side of your mouth. Yes, we've all been there!
So how do we cope with this embarrassing situation? Here is every tip you can possibly learn about wet look lips trend:
1. Get The Right Products:
Makeup artist Morgane Martini speaks about the easiest method to work the makeup trend by using colored lip gloss.
'My favourite one is the Enamored Gloss for Marc Jacobs Beauty- the texture is super shiny, without being sticky and have a great variety of colours and shimmery tones.'
Other good options are YSL's new release, the Volupte Liquid Colour Balm and Lancôme L'Absolu Lacquer Lipsticks. They are also great choices, both with the pigment of a lipstick and a wet finish.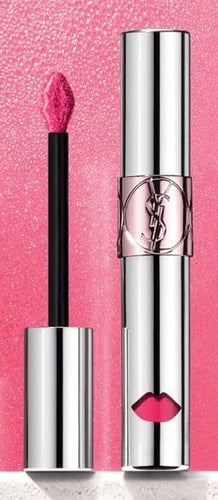 If you're after a subtle stain effect, lip oils are perfect for you. You can try the oils from L'Oréal Paris, which have a long-lasting wet look, but with a faint color stain, which is perfect for a fresh summer makeup look.
2. Prep Your Lips:
Your lips should be hydrated before the application of a lip gloss. So make sure to use a lip scrub to remove the dead skin cells and lip balm to moisturize before the makeup application.
You can start with Sweet Pods from Clinique- they're shaped like macaroons. And this is a two-in-one combination of lip scrub and balm, both. It comes in six shades, featuring coral to deep purple pink. The exfoliater is mild and contains avocado and grape-seed oil for nourishment, making it ideal to use daily. Apply the scrub daily. Clear away, and follow up with a glossy balm to soften.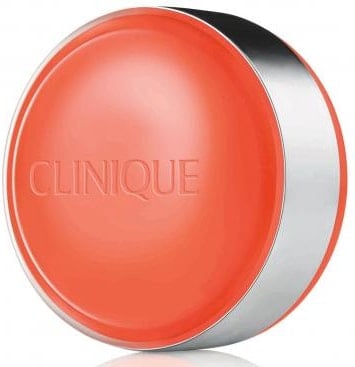 Or, try Bubblegum Lip Scrub from Lush. They have a sweet smell with fluorescent color. The chunk sugar granules help get rid of any dead skin and the organic jojoba removes rough patches. The lip scrub also comes in mint and popcorn flavors.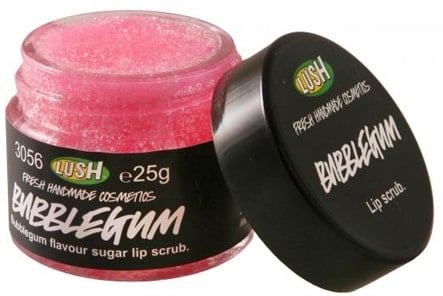 3. Use a Lip Liner:
Despite the horror of 80s beauty fears, applying lip liner before the high shine gloss really helps for a longer wear and controls slippage. You will want to make a sharp line to give it a precise application look. If you get this wrong, then you end up looking like a mess and you don't want that, do you?
Here is a great trick for beginners to master. Patent-finished lips are a thing of the past. For a modern twist, try this easy trick. Use two different shades of pink to create an ombre look without making it look like a lip liner done in bad taste.
First, line the lips using a fuschia pencil. A good one to try is Lancôme Le Lipstique in Fuchsia. And then, try another matte pigment. After that, top the liner using clear gloss like Maybelline Lip Studio Shot Lip Topcoat in Clear Vinyl. The trick allows the gloss to force the liner to run into the middle of the lip, and go lighter.

Wear wet look lips in summer but avoid it on windy days, because things will get sticky and no one really has time to deal with that mess.
4. Avoid Sweet Pink Shades:
Do not use sweet pink shades reveal experts, because they tend to look cheap. Instead, use red, rubies, and fuchsia.
5. For a Knockout Finish:
Tone down the rest of your face. Keep your skin tone as clean as possible. One of the best things about the wet-look lip trend is that it's very versatile and can be worn with several makeup looks.
You can try the 80's makeup look with smoky eyes and glossy red lips, or clean face with a shiny lip gloss. If needed, add a mascara coat, brush up your brows, and….well that's all! You don't need a concealer, primer, foundation, bronzer or anything.
6. Watch Out For The Hair:
First, we explained to you why we are referring to taming your hair before you take off with the glossy lip makeup. You do want to waste taming your hair wisps from sweeping across your lip gloss, do you? Don't want a sticky situation, there!
So, streamline the wet look with a sleek ponytail with nude, glossy lips.
Straight hair is the best starting point for any glossy makeup. Pull your hair back into a low ponytail and secure it at the nape of your neck. Encourage the strands around the hairline to come loose, by rubbing them using your palms. Then finish with oil, focusing on the ends to enhance the gloss effect.
The possibilities are limitless, so go ahead and gloss your lips away! So did you love this segment on wet looks lip trend? Write to us in the comments box below.