With changing seasons and trends, we want a change from our clothing styles as well. We look for different fabrics, different cuts, different colours and also different kinds of wear.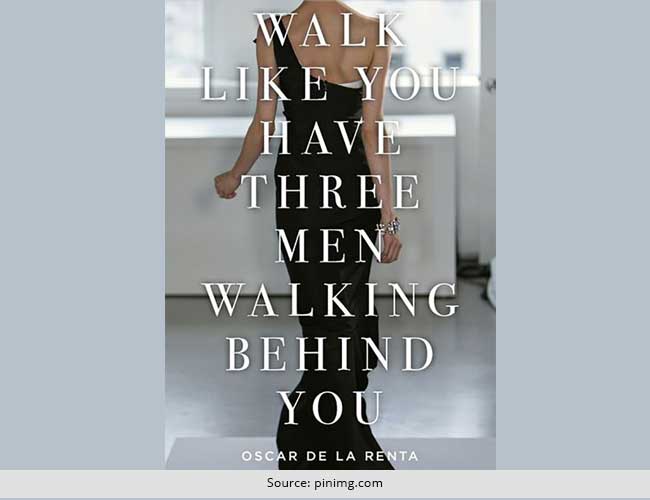 In the coming season of summer, I'm sure you want to try out the backless dresses that seem to be making the highlights. Its sexy, it's fun and it's clearly an option for the sun. So, this time pick up backless dresses to look ravishing and in trend.
But while backless is a great option, it comes with some homework The usual bras won't do, the skin needs to be taken care of, your posture – all need to be worked upon for your backless dresses. Just a few ideas and it will be as easy as putting the dress on. So, wear you backless blouses, your dresses, your swimsuits and your open back tops with utmost grace.
[Also Read Backless Blouse Designs]
1. Beautiful Back:
For a glowing and clear back, follow a few daily hacks that will help. Start spending some time on the skin on your back as much as you do for other parts of the body. You get long bath loofah and bath brushes that will exfoliate the skin on your back.
Removal of dead cells is the first step to cleanse. If you spots on your back, there are special soaps that he'll get rid of those. These don't harm the skin, in fact hydrating the kin of the back is equally important otherwise it ll look unhealthy. It's difficult to moisturise your back skin everyday without help so instead a few drops of baby oil or olive in your tub of water will do the trick.
2. Quick Fix:
If you haven't fixed the skin on your back in time, do not worry. We have make up to the rescue. Concealers that are liquid are a good option but you will require somebody to apply it to your back, medicated concealers are also available that will work on your skin while covering it for you.
3. No slouching:
A slouched back is very unimpressive and especially when you are wearing a backless dress, make sure your posture is correct. The dress looks best when you stand in the right posture cause that ll make you feel and look better too. Otherwise instead of the sexy look that we intend on achieving, the slouched back will spoil it.
4. The right Bra:
it's an obvious no when it comes to our usual bras cause of the strap that will clearly show.
And not wearing a bra is not a good option as the shape doesn't seem right and you won't feel comfortable either. In case the dress has a padded bra stitched in with it, then you don't need to wear one. Otherwise these are the options for you:
The lower back strap bra:
This bra is extremely useful when wearing a dress that needs only the upper back exposed. It will hide the straps under your dress and give required support to your breasts.
The silicon stick on bras: these are a boon to the fashion industry. Any kind of clothing can be worn with these stick on ones. No straps, no back, all is taken care of in these. It's very conveniently available for you to shop online too.
The Transparent Back: This is again a good option when it comes to comfort as it will give your breast the support and still not be visible through your dress. Only if it's a dress not in a bikini is this option a good one.
5. Correct Fit:
The dress you buy need o be exactly your size, a size up or down will ruin the fit and the desired look. The dress needs to be your body type flattering and should give your back the perfect arch. The dresses will come with straps that you can adjust according to your liking and the way it fits best.
6. Wear your hair up:
The best part about wearing a backless dress is that you can flaunt it. Tie your hair up or at least put them in front so that your back can look all sexy. Wearing your hair like this is the best way to wear a backless. To be always kept in mind otherwise the essence of it is kind of lost under your hair.
[Also Read: Backless Tops]
Now that you have read through the blog, tell us how you have flaunted your backless dress and how many compliments you received for wearing it right.