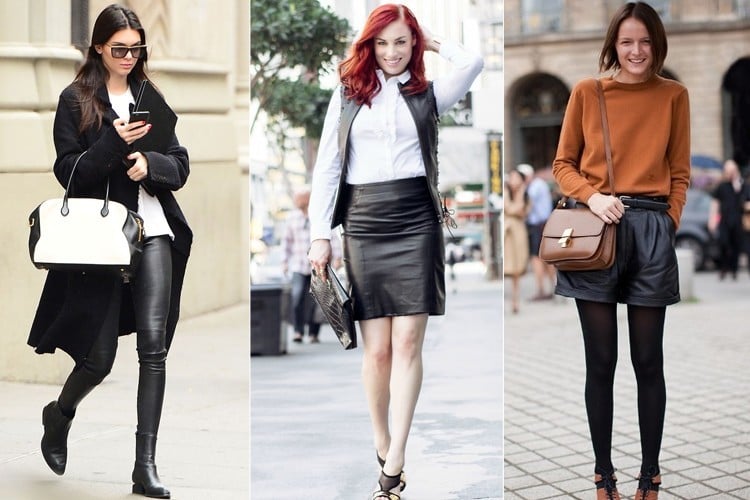 While I firmly believe in putting leisure and enjoyment as top priority when on leisure travel, I am not averse to adopting local fashion. If you too, like me, hates to stand out as a tourist, then you are on the right page. Today, we will talk all about what to wear in London. Hence if you are still undecided on a trip to London, I assure you of being sorely tempted to visit and try London fashion at the end of this writing.
[Also Read: What To Wear In New York]
Understanding London Fashion Trends
A diverse yet cosmopolitan city, London fashion trends is often summarized as quirky and colorful. If you want to describe London style and fashion mindset, it would be chic, modern and respectable. Paying scant heed to its unpredictable weather, London manages to avoid looking messy and always oozes a classic sophistication and glamour. Like French, black is their favorite but they are quite open to adding splashes of color in non flashy clothes to give you a modern, sensual and colorful look which is respectable as well.
Be Ready For Weather Mood Swings
While the time of your visit to London you would have a big say in the packing of your suitcase, be prepared to have a taste of weather mood swings! The climate is notoriously unpredictable and changeable. It will be smiling sunny on you one moment and the next moment you will be caught in serious downpours. An umbrella is an all time essential and proper layering of clothes can be your salvation. Layering is your best bet in London.
Suitcase Essentials For a Trip To London
Once you are walking the streets of London, it would not take much time before you realize street style London is all about well dressed folks in proper suits, skinny pants, mid-thigh skirts and stockings. Few must have essentials in your suitcase would be:-
[Also Read: What To Wear Under A Blazer]
There is nothing more chic like a collared shirt with feminine cuts to adorn the London look. Layer it with a jumper or sweater which can be taken off for just the short look in case the sun is all smiles.
London is really warm in summers but evenings go chilly. So try matching summer pieces like shorts with booties and long sleeved tops, shirts or blouses. Mixing of warm and slightly chill pieces is a major hallmark of London fashion trends. In the evenings, you would be really glad of your choice.
[Also Read: Here's What Turkey Fashion Is All About!]
Like Paris, London too goes gaga over the all black look. In winter, it is a pretty common sight. However in summer, balance it out with colorful bright tops, preferably floral or bold patterns.
Since evenings are chilly even in summer, your minimal outfit or dress would inadvertently require some cover. Blazers fit the bill quite smoothly. It's a must essential.
Curve hugging pencil skirts are quite a rage in London at the moment. Match it with a range of casual tops and shirts.
[Also Read: What To Wear Under A Cardigan]
The London look just cannot be complete without a hat! Over half the population walks the street rocking a hat. You simply cannot afford to be left out! Always dress yourself to have fun with it.
[Also Read: What To Wear With Light Blue Jeans]
You would be amazed to discover that Londoners literally live in tights. Most common staple combination with it is shorts and booties. In case the weather is chilly, you can always throw in a pair of socks and keep your toes all warm and snug.
[sc:mediad]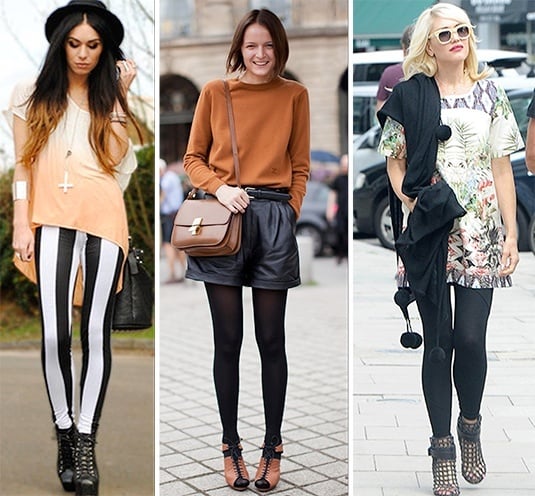 Always sticklers with classics, Londoners are ardent fans of long line coats. So while in London, simply rock one! To make the deal better for you, use it as the perfect excuse to do some serious shopping in its very popular Oxford Street.
[Also Read: What To Wear With Maroon Pants]
Scarves are quite versatile accessory. A lighter scarf during summer would not only protect you from harsh sun while a chunky knit may prove to be quite useful in winters. It's a great piece to add some personality to your entire outfit. A Tartan scarf is a London staple.
Regarding footwear, staying dry and warm is of prime importance there. Hence, a pair of Wellies or tall rain boots is an essential. Literally every Londoner has it. In case it is heavy for packing, shop for it in London on a priority. Ankle boots are also quite in vogue. Apart from it, you can go for High heels, flats and all feminine shoes.
[Also Read: The Vietnam Fashion Looks]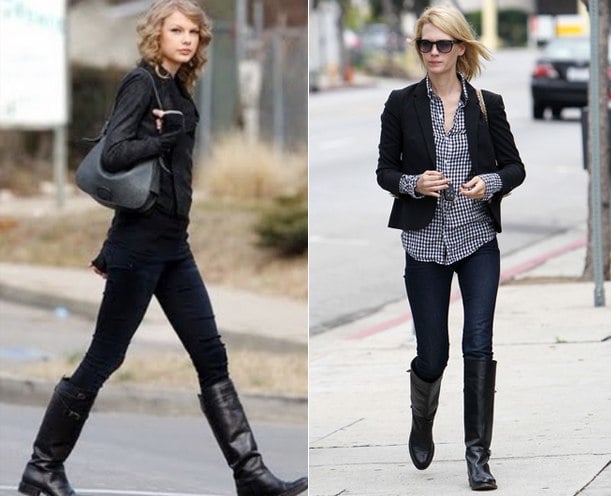 Jeans, dresses, cardigans, t-shirts, handbags, sunglasses and light fashionable jewelery would help you complete the look. Make up in London is all about flaunting your best features. Its neither over the top nor too subdued.
Londoners have a penchant for clothes. They love the classic style with a modern taste. Great thing is you can simply innovate with your present wardrobe. Use our tips and hey, you too can come up with number of options of what to wear in London. It's really not too difficult to pull off this British fashion comfortably but stylishly.