When it comes to braving your first Canadian winter trip, there is some strict dressing guidelines to follow, especially if you're hailing from tropical region. Winter in Canada is chilly as compared to US.
The Arctic air mass moving across Canada has sent some groundhogs to have burrowed away for the winter, but that doesn't mean you would also send your impeccable fashion sense into hibernation.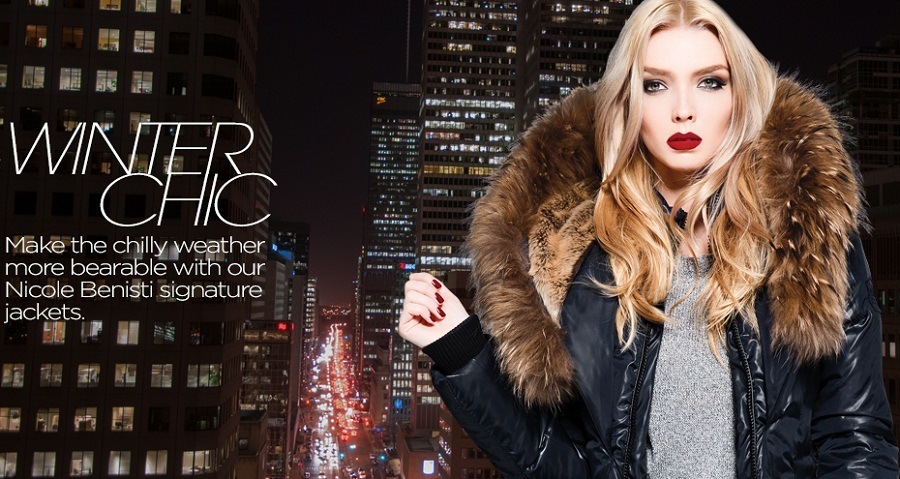 You must be super excited with your planned trip to Canada, say in December or in January and still have a speculative palpation about the freezing Canadian temperature.
Your cute booties may be weathered by the heavy snowfall or hailstone and the strong chilling breeze may instantly spoil your perfect hairdo, but that doesn't mean your fashion statement has to succumb at the hands of the winter blues.
Western fashion offers you opulence in winter wear, which are extremely fashionable and keep you protected from frigid climate.


From leather boots and woolen socks to cute beanies and chunky scarves, you should always go for layered looks, as winter wears can be paired with an array of style than any other season has to offer.
With temperature tending to drop, people have now started reaching out for wool socks, bowl of hot soup and replace their spring bed with winter quilts and not to mention a pair of snowshoes.
Follow these 5 tips to keep yourself warm, while enjoying the Canadian winter.
[Also Read: Beanies For Girls]
#1 Pack clothes as per your itinerary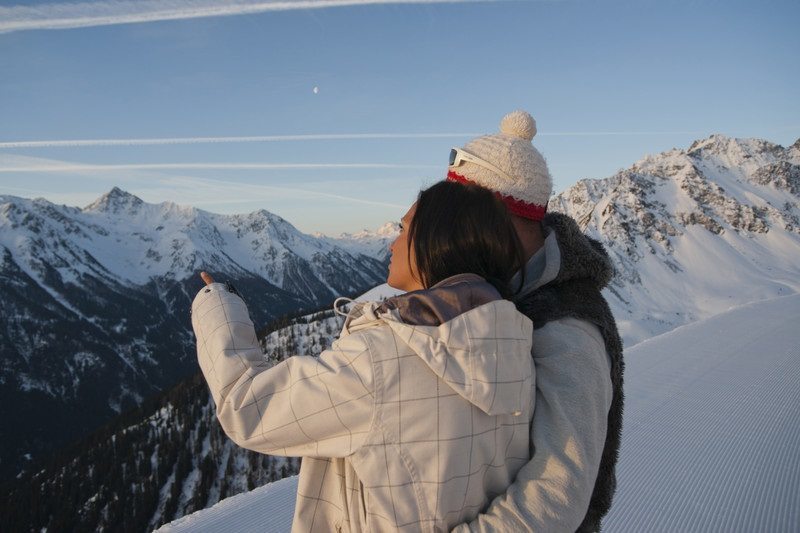 If you've some activities included in your itinerary such as skating or heading down the trail for a hike then you need to pack clothes which keep you warm and comfortable during your activities.
However, do not over dress yourself, as extra layering will only leave you overheated. Footwear should be your major focus. You can easily get ice skating boots on rent, however make sure you have a nice pair of hiking shoes for your winter hiking and if you've any special plans for winter adventure programs then make sure you arrange for a suitable pair of snowshoes.
#2 How to adjust layers with your body temperature


There are instances, when people buy expensive puffy coat, which they consider it to be enduring against winter, but actually ends up doing injustice with your money. Therefore, instead of spending on a single winter coat, you should have a layered approach, which can always be accustomed with your body temperature, no matter you're outside or inside.
You can start your base with woolen innerwear such as body warmer and then go on adding a few layers sealing with a a water-proof or wind-proof shell jacket. The moisture management will keep you well insulated, and your temperature consistent. This kind of moisture management not only keep your body well insulated, but your temperature normal as well. The beauty of this kind of dressing is that it's not only functional, but stylish as well.
#3 Keep your cotton ensembles at home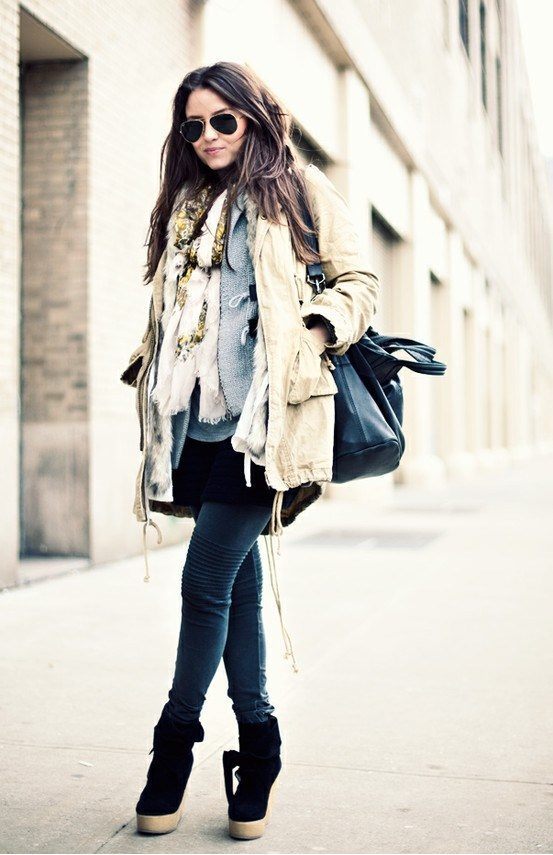 Since India's weather demands more of cotton ensembles in your wardrobe, it's pretty obvious to find a good pieces of cotton wear in your collection. Just imagine, you are out wearing a pair of cotton socks when it's snowing outside.
[sc:mediad]
Your feet would not only freeze, but you just find no other option but to return back to your home. Try not to pack clothes, which do not dry fast.
My main focus is to help you stay fashionable in whatever you wear. Even a pair of merino wool long underwear under a pair of jeans can also create a huge difference.
#4 Do not ignore your extremities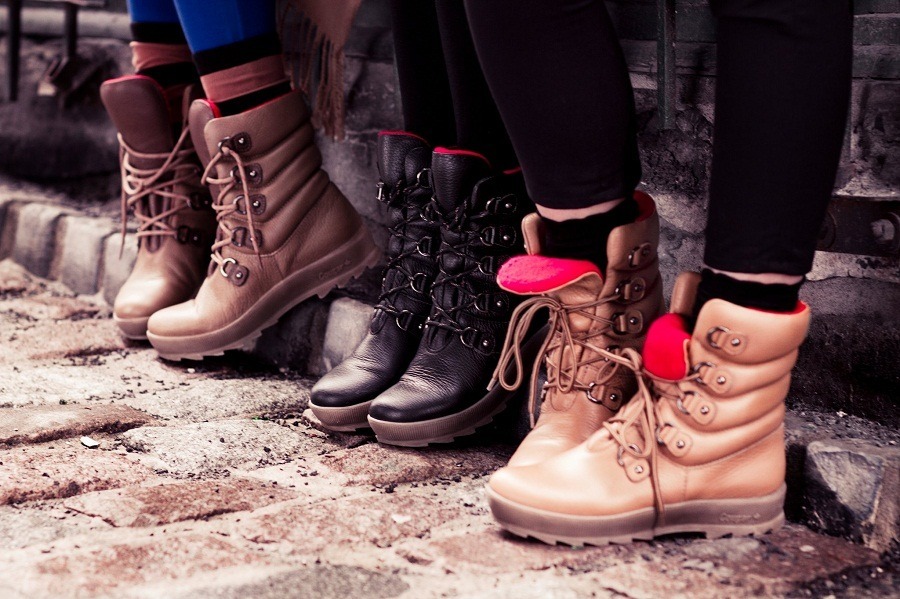 While dressing up for Canadian winter, never ignore your ears, hands, feet and head. There are some fabulous pairs of shoes available in the market. How about going for a stylish pair of ankle boots? I have already mentioned some great pairs in one of my posts. Click here to know more about ankle boots.
Other essentials include ear wraps, woolen scarves, beanies and a must-have pair of gloves to save from being frozen.
#5 Don't forget the accessories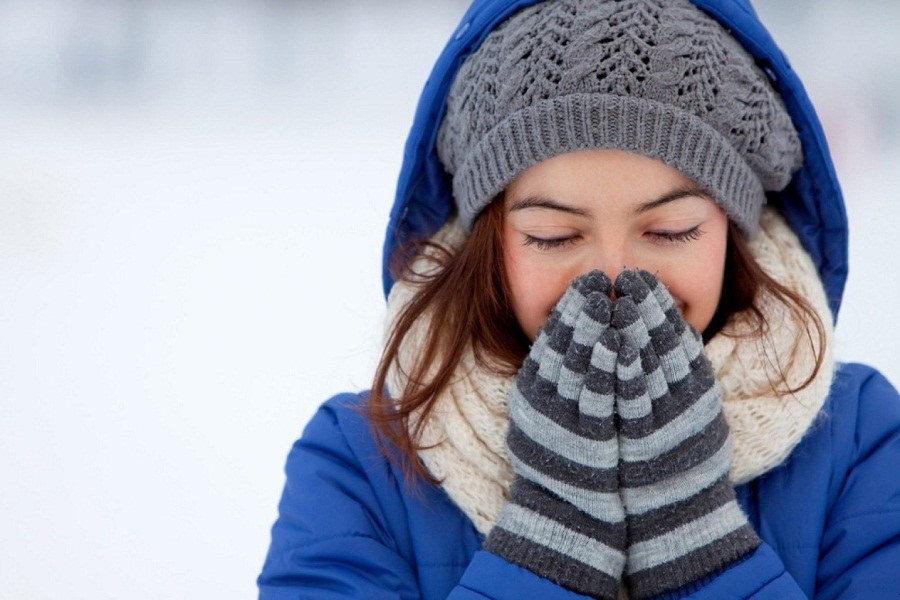 Apart from scarves ad mitts, beanies and hats with ear flaps are must in your luggage. You can go for a pair of leather mitts with fleece gloves for sightseeing. Leather is supple, so offers you free movement during your tour. And if you're willing to try your hands in any winter sports then gloves made of high-quality, water-resistant synthetic fabric is the safest option.
Don't forget to carry sunglasses. Even though they don't keep you warm, but can protect your eyes from intense and bright white snow.
Bonus Tip
Buy a pair of disposable heat packs, which are available at all sporting stores throughout Canada and you can get them for about $3
Buy 100% UV protective sunglasses. Make sure the glasses fit snugly behind your ears and rest gently on the bridge of your nose
Don't buy gloves or mittens that are too tight. Pick gloves, which offer little air space at the tips of your fingers, which acts as additional insulation
Don't wear jeans or street pants. Denim is not waterproof, so you'll end up cold, wet and miserable
Cotton is a strict no. It absorbs moisture (sweat and snow), and retains it. When the wind blows, you will get very, very cold. Don't even go for cotton socks, cotton jeans, cotton sweatshirts, or cotton T-shirts.
Do not wear too many pairs of socks. It's not at all a great idea. You'll restrict circulation and actually cause your feet to get colder.
Hope you found this post useful! Have a great trip ahead!