Halloween occasion is not only meant for children but also adults. Similarly, more and more adults are now attending costume parties than ever. When Halloween nears, you will find many costume parties happening at the club, homes, hotels, offices, and institutions. When Halloween comes, there are many women out there who wonder about the type of costume that they should wear. Below, we are going to look at some of the best women's Halloween costumes ideas to help you get started.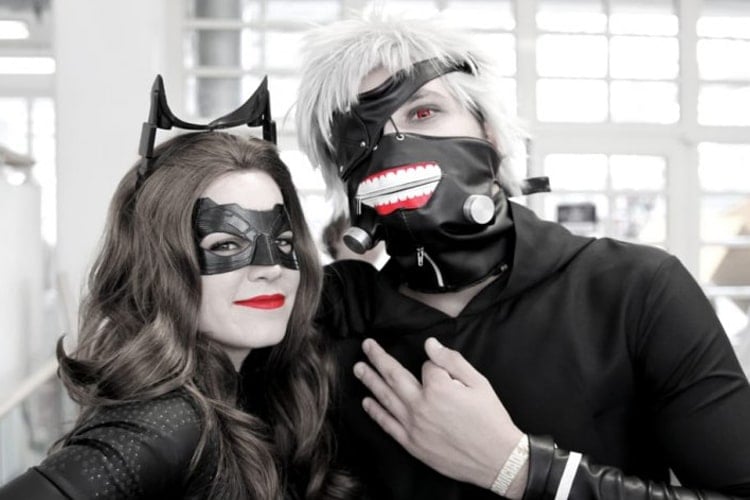 Since Halloween mood spreads in society like a wildfire, there are many places where you can find information on great costume ideas. Going to your local costume store can give you an idea or two but the real thing happens when you have access to a lot of information on the topic. Also, you might get information through television by looking at the kind of costumes that party-goers are wearing. Such information can help you decide on a costume to wear during Halloween.
Also, most women buy fashion magazines on a regular basis. You can go through them to find the best Halloween ideas to adopt. In addition to the articles on different Halloween ideas, there are topics on celebrity fashion, trends, and innovations that can help you in coming up with a great Halloween theme.
On the other hand, there are Halloween costumes that have been designed by women after doing a lot of research on the topic. With the right information, women can go to the local thrift shops to buy the different materials needed in making a Halloween costume. The good thing with a thrift shop is that it sells clothes, hats, wigs and other accessories that can be added to your outfit at a very affordable price. If you are able to set all these accessories perfectly, you will have a very good outfit.
Here's another awesome read on Simple Makeup for Halloween
eBay is also a good place where you can find great ideas on women Halloween costumes. Many people today are into recycling and thus, you are likely to find some Halloween accessories being sold on the site. The good thing with eBay is that it sells a wide variety of Halloween costumes and accessories at an affordable price.
If you are concerned about budget, you should consider looking through your closet to find old clothes that you can use in creating an ideal women's Halloween costume. This is important for it can enable you to make the costume at a minimal cost. However, it is important to know that you need to have some design skills in order to complete the process.
Technology has greatly changed how we get information on different issues. Things are not different when it comes to Halloween costumes for women as there are many sites that have great resources and information on the topic. Such sites can be very helpful to those looking to make women Halloween costumes at home. However, you must perfect your tailoring skills so as to come up with an exciting costume.
Women Halloween Costume Ideas:
As we said above, Halloween has ceased to be an occasion for the children. Instead, it is time for both adults and children to implement their dressing fantasies. It is also important to realize that Halloween is not limited to wearing spooky and scary costumes as you are open to wearing other interesting costumes. Therefore, you shouldn't always look like a monster but you can choose to adopt a silly, funny, sexy or enchanting style. If you are celebrating Halloween with your partner, you may choose women's Halloween costumes that are compatible with male themes. For example, both of you can adopt the theme of a master and a sexy maid. That can attract a lot of attention especially when you are attending the same event together.
Creativity is the key when it comes to Halloween costumes for women. Below, we will look at the best ideas that you can adopt when either purchasing or making your own women Halloween costumes. They include:
Fairytale Halloween costumes: Fairytale Halloween costumes for women are becoming very popular. This is especially when you loved princess costumes as a child. However, If you do not want to look too childish in a plain princess costume, you can go for its alternative. For example, you can dress up as Tinkerbell. This theme comes as a modernized look of a child princess. On the other hand, a Betty Boop theme can make you look very sexy but with a feeling of childhood.
Superhero costumes: If you love superhero themes, you can dress up as a Super Girl, Wonder woman, Batgirl and Catwoman. You can get these themes from comic books and superhero movies. However, you need to bring out the character of the hero so that the costume can have a good impact.
Historical costumes: Another idea that you can go for when looking for a woman's Halloween costume is a historical theme. However, you need to be well conversant with world literature so that you can perfectly implement the theme. The best idea for this is to adopt a costume that looks like a Renaissance queen or peasant, Hermione Granger who featured in the Harry Potter story, Cleopatra, a Greek goddess, Arwen from The Lord of the Rings and The Wicked Witch that stars in the Wizard of Oz. Alternatively, you can emulate Queen Gorgo, who is a key character in Frank Miller's novel 300.
Traditional costumes: Last but not least, you can easily adapt to a traditional costume. In this idea, you can choose to become a temptress, a witch, she-devil or a playboy bunny. All these themes can make you look attractive and you are guaranteed of making heads turn.
Conclusion:
Women of all ages can find the perfect Halloween costume that meets their size, character and body shape. However, you need to understand the themes well before determining the one that will suit your individual character the best. All you have to do is to research either online or in magazines to better understand the ideas.