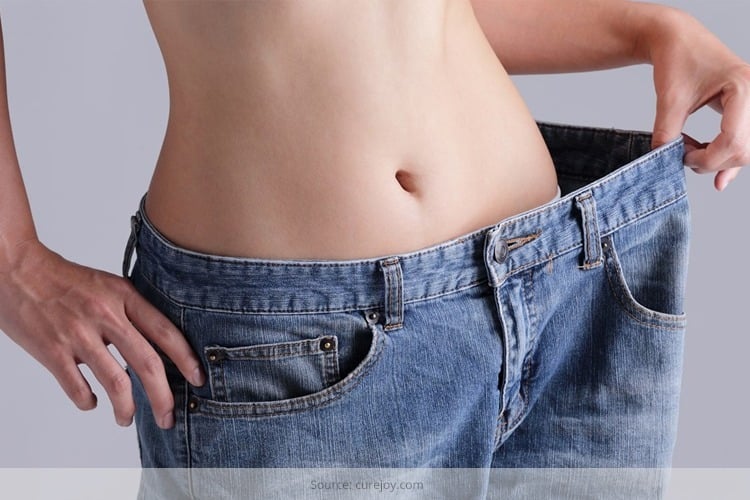 Low waist skinny jeans have become a huge trend for the last few seasons. Along with it has come the size zero trend which is actually a waist size of 22 to 24 inches. Needless to say, these body contouring jeans look extremely sexy with a celebrity like figure! If you too are amongst those women who would actually like to pick them up from store without worrying about fitting into it, then continue reading below to get the tried and tested exercises which are guaranteed to be the god-sent answer to how to fit into size zero jeans!
Workout Routine For Women To Follow
Follow the below workout routine to get the desired results.
Squats
Whether you are aiming for zero size or not, there is no beating the squats as the best all round exercise for the lower body. It's a great way to tone the entire lower body and remove the flab from the thighs. You can even add dumbbells to make it more intensive and yield better results for that dream like figure! Watch the video for the right technique and do it ever alternate days. In less than a month, you would actually need to go shopping for smaller size jeans!
30 Day Lunge Workout Routine For Women
Lunges are a terrific whole body exercise which is a great boon for a sexy butt and thigh. For those who have a thing body except the heavy rear and thigh, this 5 min workout regime should be a part of your fitness regime. Do it alternate days while watching television and lets other gape at the transformed you!
The 10 Min Skinny Jeans Workout
In case you are gym lazy and lack any exercise equipments, this video is perfect solution for how to fit in size zero jeans. This 10 minute skinny jeans workout has been specifically prepared by experts to help you burn maximum fat from your lower body and tones them as well. A fantastic combo of cardio and basic strength-training moves, it would leave your thigh, calves and glutes feeling the burn by the end. You are bound to drop two to four sizes down with this regime.
Basic Rules To The Skinny Jeans Workout Calendar
While we all dream into fitting into size zero, achieving it is no mean feat! Planning it and mapping it out properly goes a long way in helping you realize the dream! Below mentioned steps should enhance the result of the above mentioned exercises and keep you motivated to stick to the same.
[sc:mediad]
The very first goal is to keep yourself motivated at all times! For it, you can actually get yourself a zero size jeans and hang it at a place where you can see it for most part of the day. Trust me, nothing motivates better than the visual impact of the zero size jeans! Try it on atleast once a week. As soon as you start feeling slipping into it easier and the jeans looking better on you after each trial, you would feel a new burst of energy and positivity bursting within you!
[Also Read: Parineeti Chopra Weight Loss Workout]
If at all possible, get a partner in crime! Working out with a buddy and some healthy competition between the two of you will only yield positive result and perhaps expedite the goal reach!
You must make it a cardinal rule to drink atleast 8-10 glasses of water minimum on a daily basis. Burning fat is easier for the body with plenty of fluids. It also aids in flushing out of the toxins produced in the body due to that extra burn out session you have introduced in your workout regime.
Ensure that you are giving your body adequate rest days between these exercise sessions to let your muscles recoup. If the whole regime is proving a wee bit difficult for you, it's best to break it into still smaller chunks and do it in a way that it does not cause any injury to you. It's always best if you do consult your doctor or fitness trainer before actually embarking on it.
Any exercise regime shows stupendous results when supported with the right diet plan! Ensure to have a protein rich diet with plenty of veggies and healthy menus. Your breakfast should remain the heaviest meal of the day while your dinner should remain the leanest. Replacing carbonated drinks, processed food with healthy low cal snacks are like getting the big shots into jail. These are your major culprits causing that unnecessary flab!
[Also Read: Tabata Workout]
Now that you know how to fit into size zero jeans in less than a month, take the first step towards it. However, remember to let us know of your progress by writing in the comments section below. We would love to be with you all the way!