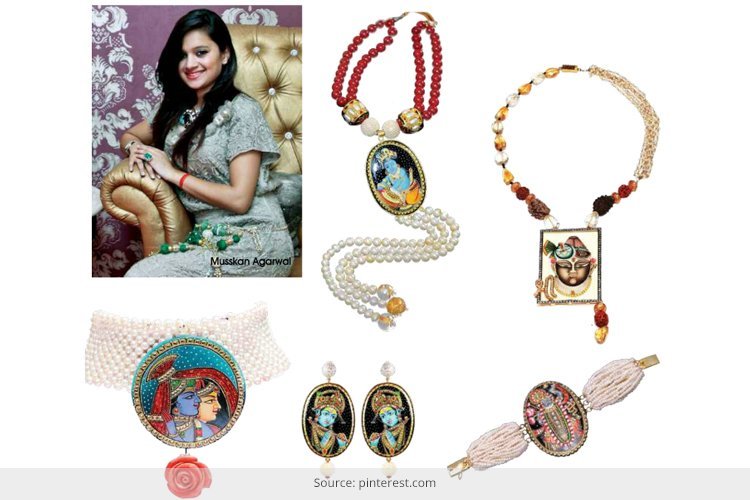 You would surely like to decorate the wall of your living room with an Indian painting but would you like to hang it on your neck? Muskaan Agarwal, the budding jewelry designer has created a line of accessories flaunting Tanjore artwork.
Tanjore artwork is a prominent South Indian form of classical painting, which dates back to 16th century. These paintings are mostly popular for their surface richness, vivid colors, compact composition and not to mention the glittering gold foils which are used to give the paintings their rich look.
Creativity has no bounds. When Muskaan decided to transform the strokes of paintings into pendants, choker and earrings, she proved that sky is the only limit for the designers' imaginations.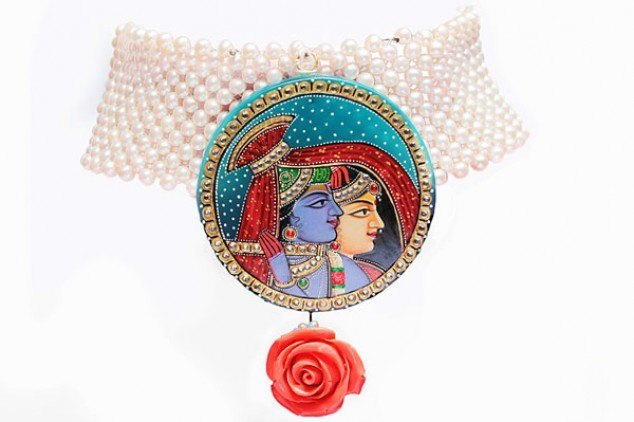 Muskaan runs her jewelry business under the label Kiwi in Delhi. Each of her collections feature individually handcrafted pieces of Tanjore mallas, earrings and bracelet but in limited edition. Her pieces are usually crafted in polki using pearls, semi-precious stones, emerald and topaz.
And all of her trinkets aim to suit all occasions and moods.
[sc:mediad]
The Tanjore art has been widely followed for the last two centuries in South India. Since these paintings are already famous for encrusting pearls, glass pieces and gold, the idea of incorporating the art into accessories hit the designer when her mother had bought an artwork piece to their home.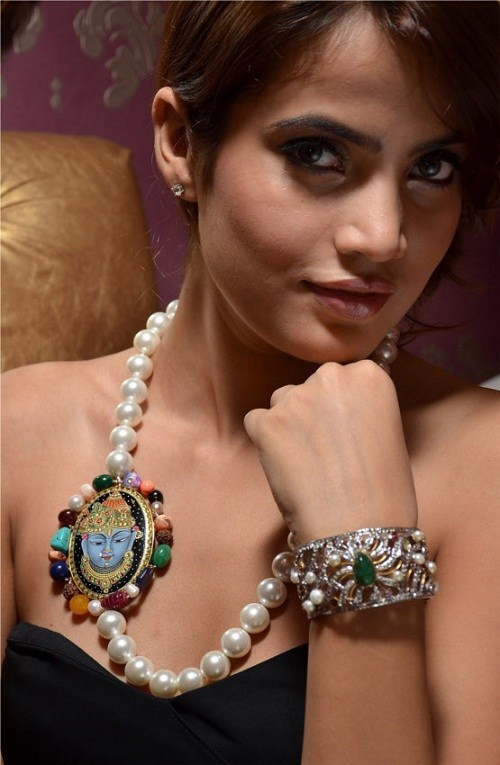 Her jewelry collections usually comprise of pendants clearly flaunting the art of Hindu Gods. When asked what's the future in store for traditional art forms, he response was this – Tourists should be credited for keeping India's age old heritage alive. The foreign tourists who adopt Indian fashion eventually open up international doors.
Muskaan not only experiments with her creative side but takes tips from her customers who offer her pre-defined lines when it comes to jewelry designing. This even helps her grow as a designer.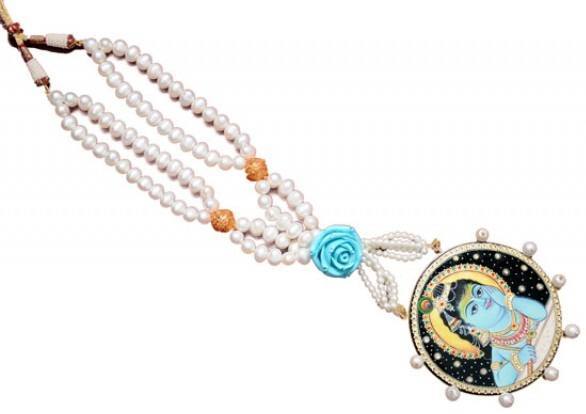 Her favorite trend this season includes digital art forms. A piece of jewelry with such an addition can enhance the look of any outfit suiting all occasions.