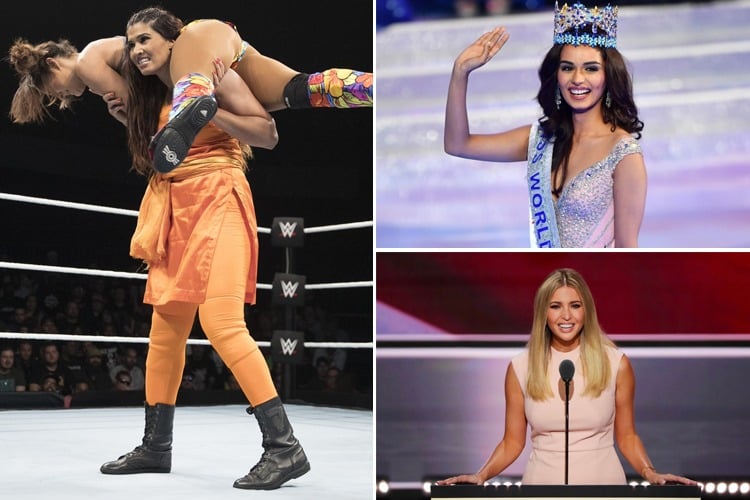 'It's a man's world' they said, but looking back at the year that just passed by, we are convinced they'd have to change their notion for 2017 was dominated by women through and through. While we are ready to usher in a brand new year, how can we forget the divas who made the most of the news in 2017?
1. Anushka Sharma:
At the beginning of 2017, we were anticipating two super hits from Anushka – Jab Harry met Sejan and Phillauri. Movies flopped, but the actress's story remained to be a blockbuster this year. She managed to keep her wedding plans a hush-hush matter, but once news of her exotic marriage broke the internet it sent the media into a frenzy. Since her Italy wedding followed by Delhi reception, the social networking sites have gone to town with pictures from this mega celeb wedding. What's more – the reception was attended by the Prime Minister Narendra Modi. Now tell us which girl wouldn't be over the moon if her wedding was graced by of one of the world's most prominent leaders?
2. Selena Gomez:
She had almost vanished from the face of the Earth – or so her fans feared. After a prolonged MIA, Selena finally returned to the public eye and made the entire 2017 about herself. Her absence had convinced us that she was enjoying her personal space with new beau Weeknd with whom she was spotted at the Coachella also. It was only a few months after her Instagram hiatus that she posted a picture of herself in a hospital room she shared with her bestie, alongside a heartfelt caption narrating her ordeal with Lupus and her kidney transplant that had millions of her fans in tears. These tears were not dried as yet, that TMC broke the news of her break-up with Weeknd and the ever so desired patch up with her first (and it's safe to say her only true) love Justin Bieber. Yes, guys celebrate all you want because Jelena is back. Selena also made headlines for her new avatar as a blonde that she debuted at the AMAs where she also performed live after a long time.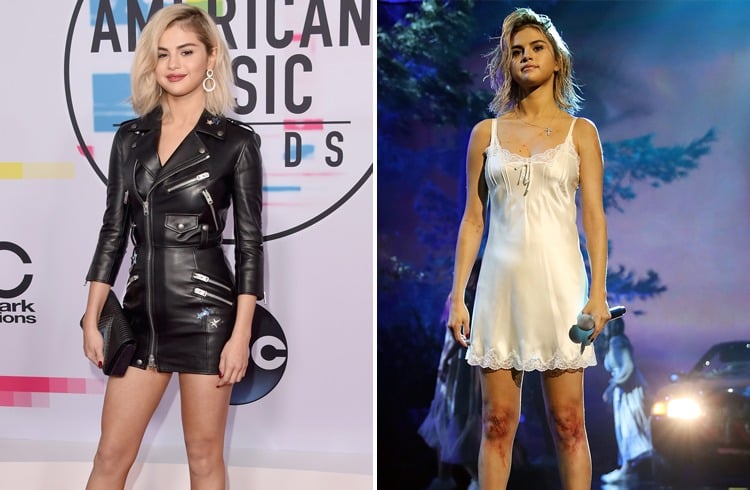 3. Ivanka Trump:
At 36, she is a television personality, author, fashion designer, an entrepreneur and an advisor to a world leader like Donald Trump. The ever so inspirational mother of three was one of the most talked-about personalities this year owing to her India visit. At the Global Entrepreneurship Summit held in Hyderabad this November, Ivanka addressed the hurdles faced by the women workforce and encouraged women across nations to make an independent identity for themselves, she shared her ordeals and valuable tips for achieving success.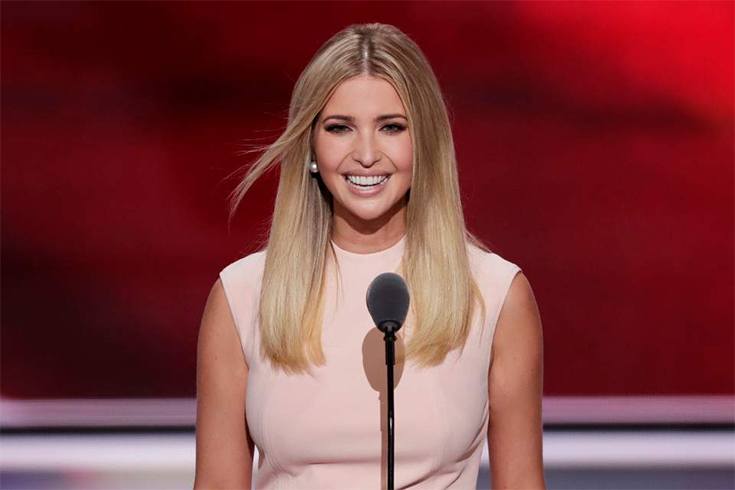 4. Meghan Markle:
Hope Princess Kate Middleton wouldn't be too mad at Meghan for stealing her thunder during her third pregnancy – the world, however, cannot stop gushing over this beauty who has stolen Prince Harry's heart. Meghan's engagement to the British Prince marks many things happening for the first time. The Hollywood actress, who is also a dear friend of Priyanka Chopra, is going to be the Royalty's first non-white daughter-in-law. Meghan is also a divorcee, but that the Royal Palace at Birmingham has risen above the prejudices their ancestors might have held shows that the world is truly moving ahead in the right direction. The lovebirds got engaged this November following an 18-month-old romance and are set to tie the knot on May 18, 2018.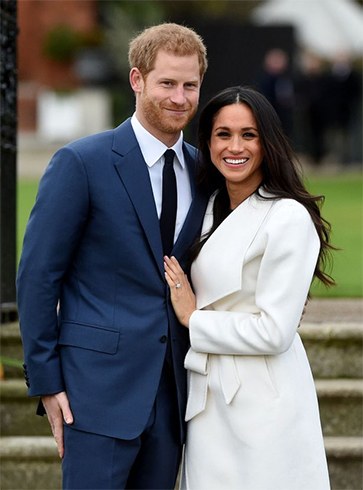 5. Priyanka Chopra:
The headlines this year featured this former Miss World and India's best export to the US also. She managed to slay every red carpet, be it Oscars or Emmys, she not only won awards but also the opportunity to address the United Nations. 2017 did leave Priyanka with some unpleasant memories as well. Her picture with Prime Minister Modi was met with harsh criticism for her choice of wardrobe. She was at the receiving end of flak when she mentioned Sikkim as a state disturbed with insurgency on an international platform, for which her mother Madhu Chopra had to issue an apology to the government of the northeastern state. But bad or not – headlines are headlines and Pee Cee made sure she featured in them abundantly.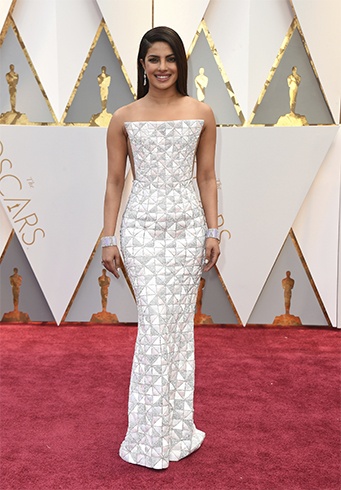 6. Manushi Chillar:
After a hiatus of 17 long years, the cheer spread across the country on the evening of 18th November 2017. Dressed in a gorgeous Falguni and Shane Peacock gown, Manushi Chillar brought the crown home and stole a million hearts. A doctor in the making, the 20-year-old has been making headlines not only for her beauty but her wit also, be it shutting up a Pakistani journalist when he questioned her looks or showing her diplomatic shrewdness in her rendezvous with Rajdeep Sardesai. Manushi was also fast to learn from Priyanka's fashion mistake and opted for a white Anarkali to meet the Prime Minister.
7. Nirmala Sitharaman:
In a world striving for gender equality, be proud to be a citizen of a country whose defense forces are helmed by a woman – after all, we are a country where Rani Lakshmi Bai was born. Since Nirmala Sitaraman got selected to lead our armed forces earlier in 2017, she has been leading the brave heroes from the front. She managed to ensure our borders were safe by making the Chinese troops join their hands and do a Namastey and march back to their own territory from Dokhlam when the entire country was worried about an impending war.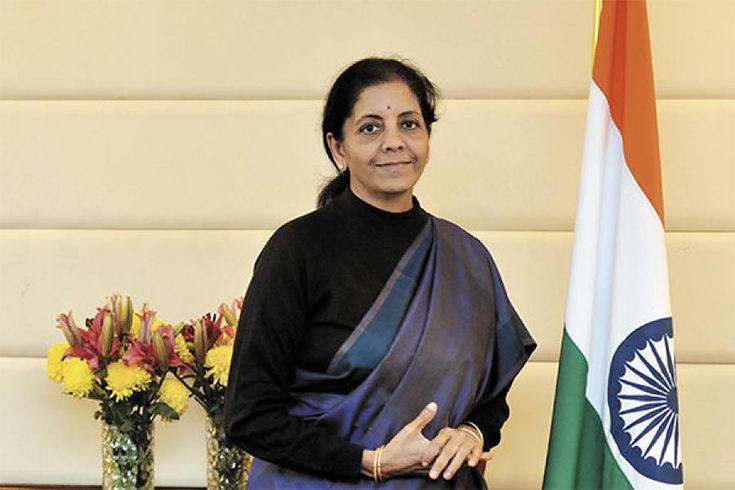 8. Deepika Padukone:
She makes news when her movie releases, and she makes some real solid headlines when her movie doesn't release. Mostly making news for her stellar performances, if not for her cleavage, Deepika Padukone reigned the headlines this year for the film Padmavati and the countrywide protests held against the release of the same. Things took a serious turn when protesters inflicted threats of causing physical harm to the actress for which her security was heightened. Instead of shying away, she made one bold statement after another to the media or social media. All in all, she ruled the media even though her movie didn't hit the theatres.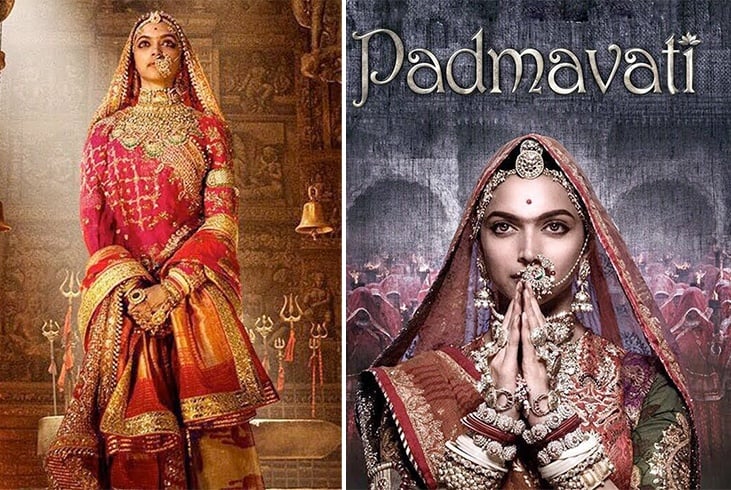 [sc:mediad]
9. Kangana Ranaut:
We don't expect this actress to be silenced by any power or authority, but 2017 saw a whole new level of sassiness from this lass. She raked up a debate on nepotism by calling Karan Johar the flagbearer of nepotism on his own talk show. The director tried to show her down through a very unsavory act at the IIFA awards but his design backfired horribly. Despite not having a Twitter account of her own, Kangana drove the Twitterati into an overdrive for months at stretch. The fire of nepotism had not died down when she went live on primetime to level some serious allegations against Hrithik Roshan that kept the whole country glued to the tv sets for more rounds of counter-allegations and interviews. These days the three times national award winner is in news for her movie, Manikarnika.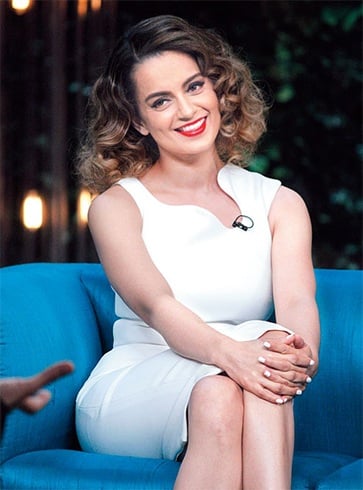 10. Indian Women's Cricket Team:
"Harkar jitney wale ko bazigar kehte hai," said Shah Rukh Khan in a movie 20 years ago, but it was the women's cricket team of India that turned the statement into a reality. Though our girls couldn't be the world champions, they went very far into the championship and made us very proud, even the Prime Minister met them in person and clicked selfies with the ladies. The Team was appreciated at the inaugural edition of Indian Sports Honors. Captain Mithali Raj, who bagged the Indian Sportswoman of the Year award, became every Indian man's crush overnight.
11. Kylie Jenner:
Not a year passes by without the Kardashian-Jenner clan making the media go round and round around them, but Kim Kardashian had to move over this year as it was baby sister Kylie's turn to keep the paparazzi busy. The year started with the breaking news of Tyga and Kylie's break up, that followed up with her rebound with Travis Scott. Fans were not done stomaching that Kyga ship had sunk, or that Kylie was already seeing a new man yet that rumors of the 20-year-old being pregnant with Travis's baby went rife on the interwebs. The makeup mogul has yet to confirm or deny these rumors and is enjoying playing games with her online fans by posting cryptic messages through her Twitter and Instagram accounts and setting the world of social media abuzz guessing her next move.
12. Kavita Devi:
Kavita Devi broke the internet when pictures of her wrestling for international titles wearing a salwar kameez emerged on the web. Dressed in a saffron sleeveless salwar kameez, Kavita was strong and astute in her craft as we saw her opponent left gasping for breath. You made us proud, girl!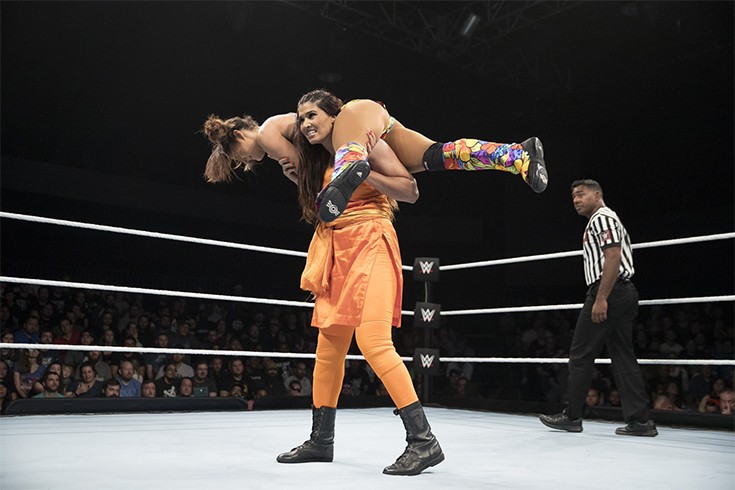 These were our picks of the top divas who grabbed the headlines this year. Is there a story we missed? Do let us know in the comments section below.