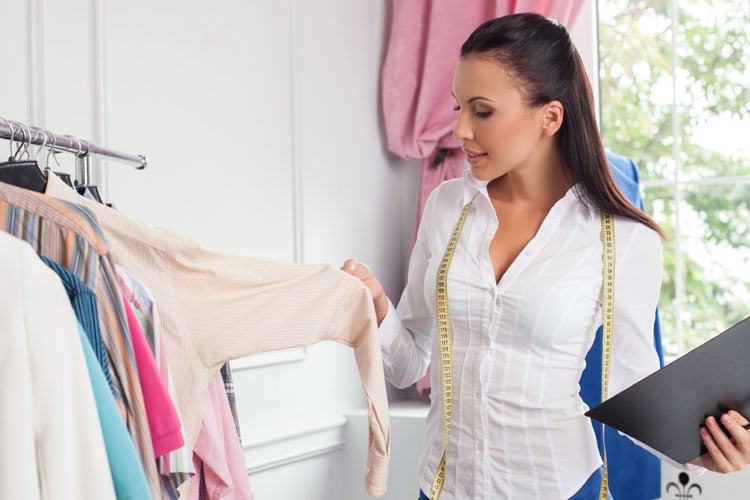 Are you a creative person who loves to sketch, design fabrics or style outfits? Then a career in fashion designing is definitely for you! A career in fashion designing will not only give you a chance to explore your creative side but will also help you gain name and fame. Wondering how to become a fashion stylist? Here's a little career guide on how, what and where to kickstart a career in fashion!
Who Is A Fashion Stylist?
A fashion stylist is a person who helps clients improve their personality by working on their overall look. The stylist does not limit his/her profession to choosing clothes but also looks into intricate details like hairdo, makeup etc. The fashion stylist also assists clients in photoshoots, movie shooting, magazine shoots, making portfolios, events etc. Although this career option is not very prevalent as a full-time job, stylists are also employed by publishing companies, model agencies, advertising agencies, events management companies, fashion labels, shopping centres or retail stores to name a few.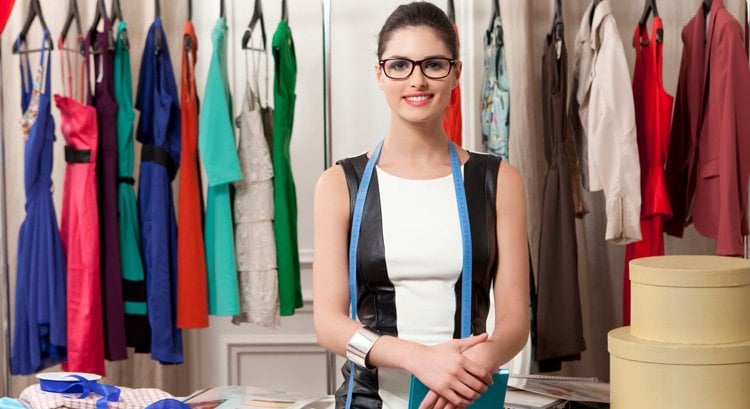 What Does A Stylist Do?
Stylists generally provide a variety of services. These include:
1. Personal Styling
Personal styling is the basis of all other stylings. Even before getting into clothes and makeup, the stylist guides the client on etiquette, grooming tips and other beauty tips. This is then followed by helping in shopping for the right clothes and accessories. Hairstyles, makeup, beauty regimen, skin care routine, etc are other areas that the stylist handles.
[ Also Read: TOP 10 Fashion Boutiques in Hyderabad ]
2. Editorial Styling
As the name suggests, this involves styling for editorial purposes like newspaper and magazine shoots, social events etc. He may also involve in selecting items to appear in fashion product pages for magazines and writing articles on personal style, fashion trends etc.
3. Wardrobe Styling
Wardrobe styling is often considered a form of show styling. This includes selecting costumes for shows, events, shoots, media meets, press releases etc. The stylist is in charge of picking clothes that will suit the client and thereby enhance his look onscreen.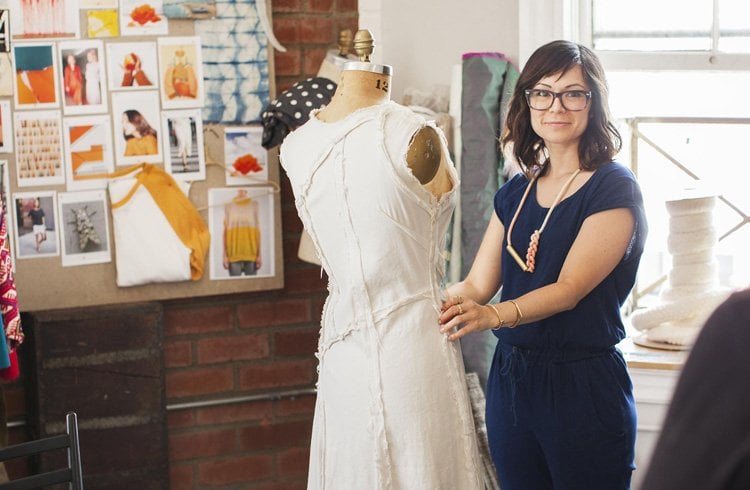 4. Commercial Styling
It involves styling models or actors/actresses for advertising/commercials – this could involve anything from selecting the wardrobe items to coordinating the shoot – selecting the location, models, makeup artists and even the photographer.
5. Corporate Styling
It involves advising companies on their corporate uniforms, providing talks/seminars to staff on personal appearance, in-house magazine publications and more.
Apart from styling, fashions may also be involved in writing articles on fashion trends, shopping for clients, organise and compare fashion parades and events, source fashion items and props for photographic shoots or film/tv personalities, or product placement in fashion magazines/media etc.
Fashion Stylist Colleges
Earlier, fashion styling was a career known little to most. However, days have changed and people have started exploring the roads less travelled. Today, there is no dearth in the number of courses and colleges one can stumble upon in order to study this subject and pursue a career in the same. Here are a few fashion stylist courses and colleges you can consider.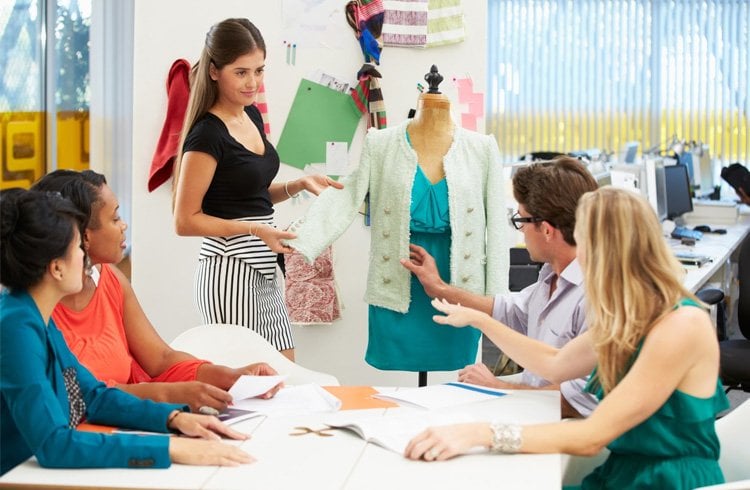 NIFT
If you are studying fashion in India, then NIFT is the best option. Located in Delhi, Mumbai and Bangalore, this instate offers state-of-art facilities for the students. The college campus is fully equipped with lecture rooms, resource centres, design studios and labs, gym, hostels and activity centres. Top recruiters who visit NIFT for campus placements are 99 Labels, Cairon, Dhananjai Apparels Pvt Ltd, Fine Stitches, Alok Industries, Pure Earth Pvt Ltd, ITC Infotech, Pal Fashions and Vintage Shades.
Courses Offered: BDes Fashion Design, Bdes textile design, Bdes accessory design, BDes Knitwear etc.
Fashion Institute of Technology (New York, US)
A degree from FIT is sure to fetch you name and fame in the fashion industry. With professors who are well qualified, have a wide network of connections in the fashion world and give appropriate guidance to the students with internship and projects, FIT is a dream school for aspiring fashion designers and entrepreneurs.
Courses Offered: Fashion styling, fashion business, fashion events planning, home fashion market etc.
Parsons (New York, US)
Apart from creating new designers, the institute also proudly houses faculty who are also designers. The staff have in and out knowledge about the industry which helps the students not only gain theoretical knowledge and technical know-how, but they also learn how to wade through the business world and make a place for themselves. The curriculum is demanding and only the most dedicated and ambitious pupils can do justice to the courses and its contents.
Courses Offered: Fashion design and fashion business, fine art foundation and photography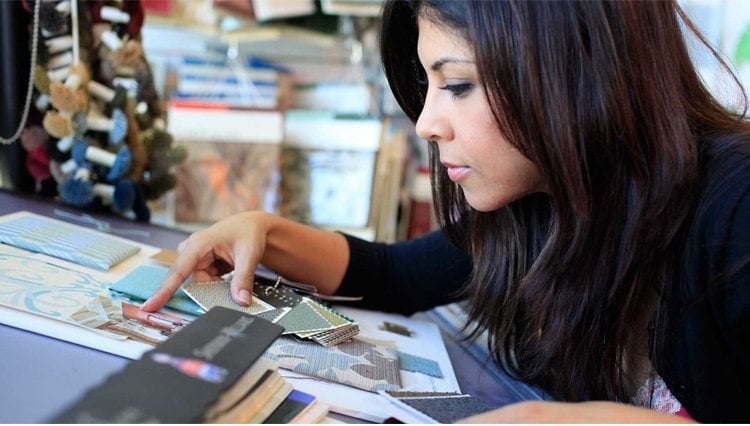 Central Saint Martins (London, England)
What better than an impressive list of alumni to consider studying in this prestigious institution. Celebrities like Stella McCartney, Alexander McQueen, John Galliano, Hussein Chalayan, Phoebe Philo, and Christopher Kane are alumni from the Central Saint Martins school of fashion. The school is partly government-funded, making it more accessible to talented students from economically challenged backgrounds as well.
Courses Offered: Fashion design, fashion marketing, fashion drawing, pattern cutting and garment construction, sewing skills, portfolio etc.
Royal College Of Art (London, England)
With access to many of London's A-list fashion houses and brands, the Royal College of Art offers students maximum exposure, allowing them to deal in the real world and display their work in renowned fashion houses.
Courses Offered: Design products, global innovation design, design research, service design etc.
Kingston University (London, England)
Apart from making it to the top ten universities, Kingston University also has a reputation for placing its students in high profile positions. Students graduated from this school have successfully held high-level positions at some of the world's most luxurious brands such as Louis Vuitton, Benetton, Banana Republic, Diesel, Calvin Klein, Givenchy, Gucci, Gap, Ralph Lauren and YSL. This is one of the best fashion schools, indeed.
[sc:mediad]
Courses Offered: Fashion BA (Hons), Fine arts
Ecole De La Chambre Syndicale (Paris, France)
What better country than Europe to pursue a career in fashion! One of the most prestigious fashion schools, Ecole De La Chambre Syndicale in Paris boasts of some noteworthy alumni including Valentino and Yves Saint Laurent. Well, with such great names on their alumni list, is the fee skyrocketing? Not at all! Their fees are surprisingly affordable, but they are quite stringent with their admissions. In order to get an admit here, prospective students must have already undertaken and finished a fashion design course elsewhere before they apply here.
Courses Offered: The school offers various graduate, post graduate and sandwich courses in fashion designing.
Antwerp Royal Academy of Fine Arts (Antwerp, Belgium)
Yet another prestigious institute for fashion designing, the Antwerp Royal Academy of Fine Arts is known not only for its excellent course structure but also for the number of dropouts it produces every year. Many students drop out because they can't handle the pressure of the demanding course load. However, a little bit of grit, patience and hard work is sure to all you need to sail through like a breeze.
Courses Offered: Fashion design, accessory design, jewellery design, costume design, photography etc.
5 Tips To Make The Most From A Fashion Stylist Career
 Work hard
Use the internet wisely
Keep up the excitement
Observe
Widen your connections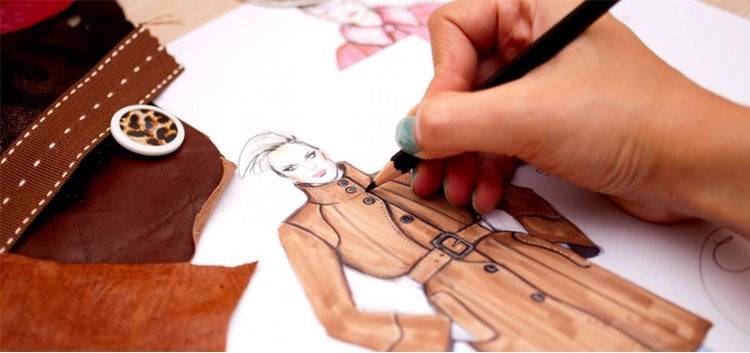 So go on and pursue your dream profession career and wow the world with your creative sense!
Images Source: pinterest