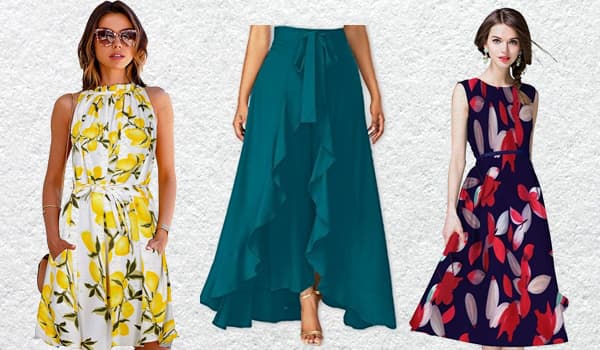 Birthdays are always special and when it's the 1st birthday party of your best friend's baby, there is bound to be much excitement. While you might be busy finding that perfect gift, and helping your BFF arrange for a fun 1st birthday party, we have got your back as far as dressing up for the day is concerned. Have a look!
Dressing Up For Your BFF's Baby's 1st Birthday Party:
It's time to celebrate you being an aunt to your best friend's baby. Well everyone usually prefers a cool, chic and obviously fun aunt; having the attire match that repute can be a humongous task. While you think of options, our stylists know what suits the best. From maxi's to skirts, everything easy and comfy is on our mind. A dress up that is lively and easy to carry is most suited, considering you might have to do a bit of running around helping your best friend.
To get you started, we have chosen our top picks from Amazon.in, that define elegance at its best. High on style, and low on maintenance these pieces will set the mood for the 1st birthday party of your niece/nephew just right.
Warning : With you exuding those chic aunt vibes, we are sure the undermentioned pieces will get you into spotlight so be ready for some attention!
1. A Sunshine Yellow Short Dress:
For a sunny birthday brunch, flaunting this printed short halter neck dress will be a fitting pick. Shining bright in the sun will be this pretty mango print yellow and white crepe dress. The tie-up at the waist would bring your curves to much notice, making it look stunning. Pair it with pretty delicate gold accessories and you will be all set to rock the birthday brunch of the little one.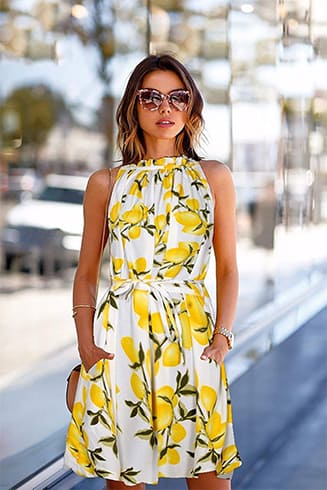 2. A Knee Length Playful Printed Dress:
If the 1st birthday celebrations have been scheduled early evening,then we did lay our bets on a pretty midi dress in evening hues. This printed satin dress makes a statement courtesy its classy leaf print in shades of blush and reds. The thin belt around the waist just adds all the charm to this pretty dress. Rev up your birthday party look with bright red sandals and a red pout.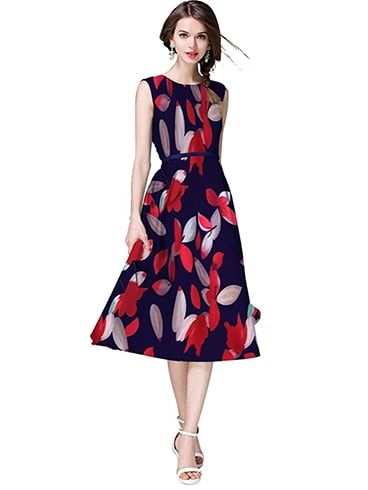 3. A Ruffled Palazzo Skirt:
If wearing a skirt has been on your mind, then this turquoise ruffled pallazo skirt will make an interesting choice. The high-waist knotted belt opens into beautiful cascading ruffles, rendering all the cool vibes to your aunt repute. Wear it with a sarcastic slogan tee and a printed bandana and you are good to go for your the baby's fun birthday celebration.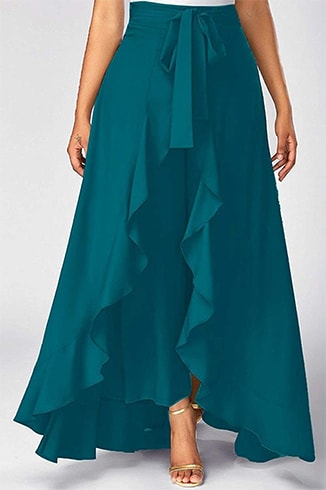 4. A Carefree Cape Jumpsuit:
With the jumpsuit trend picking up, wearing one to the first birthday of your best friend's baby would be a good idea. We like this unusual cape jumpsuit that will give you an instant super aunt feel while looking extremely beautiful. This maroon number done up in polyester will have you breeze through the party the comfy chic way.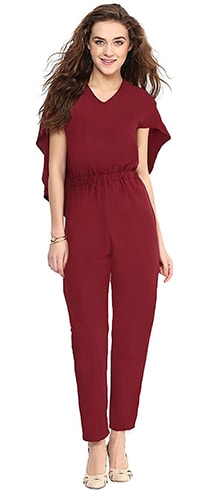 5. A Fun-filled Floral Print Dress:
You can never go wrong wearing a maxi dress for such parties. We like this black maxi dress that boasts of floral scatters in soft tones. The tie up at the waist enhances your curves keeping it light and absolutely perfect for the spring summer evenings. Add some sass with a pastel sling clutch and charms bracelet.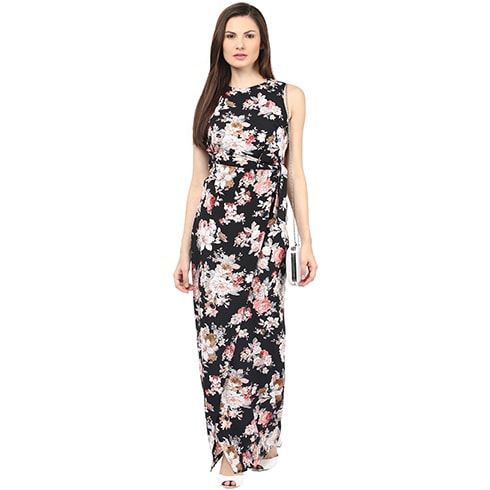 Wearing dresses like these, we can bet you would be one of the coolest and most stylish aunts the baby can have.
Author: Sonam Maheshwari