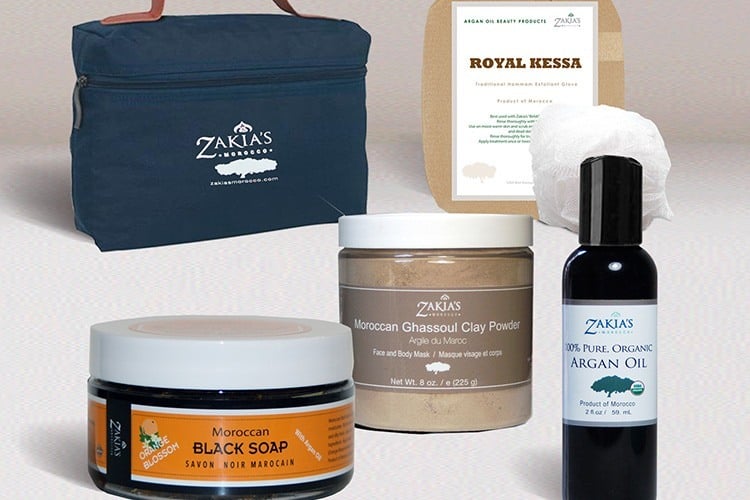 Morocco, the name of the North African country rings many bells in our mind, mainly being argan oil, teas, spices, art and music. The deserted country with its extremely captivating spirit-lifting landscapes and color-changing souks is known to indulge impeccably in the art of Hammam and valuable beauty treatments.
Dedicated to pass on the legacy of beauty treatments that were running down from centuries, Zakia's Morocco, a family run organization have taken to delivering the ancient secret beauty line with the women in Morocco, France and United States.
Now, making their way into the diverse lands of India, they have decided to expose to the Indian beauties, the essence of their products. Leading such a thought, they approached us, the FashionLady team to give them an honest product review that reaches out to every woman out there.
Zakia's Morocco Product Review – Hammam Home Face And Body Spa Kit
The Zakia's Morocco team have shared their essentials kit 'Hammam Home Face And Body Spa Kit' with our team, that speaks eloquently the benefits they offer. The very word of Hammam got our ears up and high as it reminded us of the movie 'Dil Dhadkne Do' where PeeCee lazes in a steam room with other ladies. And we felt that a kit that offers all the facets of a Hammam with the products is worth a try.
In the kit were, each of 100% pure:
Organic Argan Oil
Moroccan Black Soap
Atlas Mountain Lava Clay Mask Powder
Shea Butter
Loofa Pouf
Exfoliating 'Kessa' Glove
Here's giving you a review on each of the above mentioned products:
1. 100% Pure, Organic Argan Oil
It's no big surprise that Argan oil is the most rejuvenating extract and caters to all the needs of women ranging from moisturizer, skin toner, minimizing of acne, stretch marks, and also provides great conditioning.
The team decided to experiment the details of it and hence took a day's time in using it. The satisfactory responses are worth sharing.
Review – For Skin: The Argan oil was put to test by Bhargavi and she says that when used as moisturizer it did make a good impact on the skin. It left the skin feeling smooth and supple. As a moisturizer, it definitely is the right choice with its odor free and easy absorbing quality.
Review – For Hair: Neharika Nath, took a bold move in experimenting with her hair. She applied the oil carefully right from scalp to the ends and left it overnight to work its magic. This is what she expressed – the hair felt smoother, more manageable and well nourished. The overnight conditioning helped greatly in frizz management. It gets absorbed pretty fast and retains the moisture for a long time. It works great even as a serum before styling.
[Also Read: Argan Oil Cosmetics]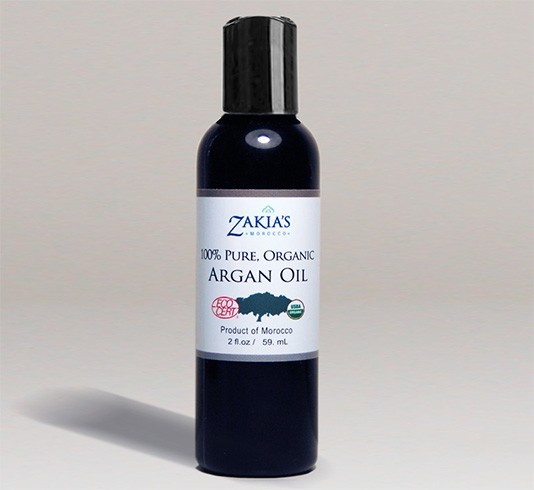 2. Shea Butter
Now let's take a moment to know how the team felt about the body butters.
Women obviously treasure every beauty product that comes their way and the team was delighted to check out the Shea butter and their fragrances.
Review: Being a flower person, Krupa tried the beautiful rose fragrance and she says, "It's a great product and since it is infused with Argan Oil, it gives a shining look and a gentle feel. Though the butter looks rock solid, it is smooth in texture and blends easily. The fragrance had a tinge of rawness in it which a few might have objection to."
It is definitely not the right picks for oily skin and if the customers are still inclined on using it, then it would be advisable to apply the butter right after shower.
The other fragrances that we had the pleasure of indulging in were Orange, Lavender and Original picked up by Snigdha, Sonam and Neharika who shared similar thoughts about the product.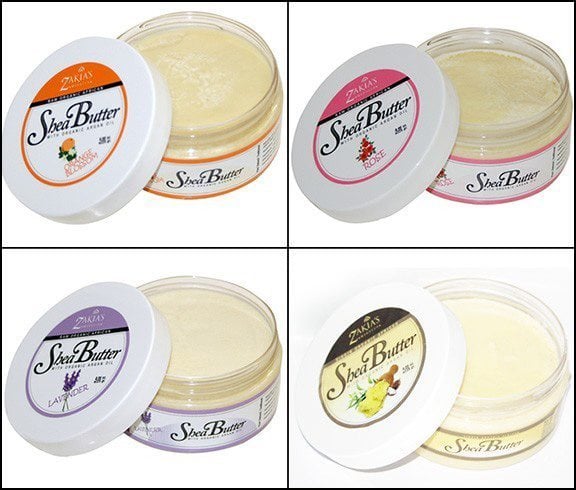 3. Moroccan Ghassoul Clay Powder
The clay powder with its raw and natural ingredients claims to make the skin look younger and toned.
Review: Snigdha, the proactive member of team FashionLady felt quite excited about the product and took a shot at it. She mixed the clay powder with water to form a consistent paste and applied to her face and neck.
Her experience was informative and here is what she says, "It was great when applied but as it was drying, it felt too hard on the skin. It could be because of the skin tightening feature that it renders. Once removed, it gave a dry feel to the skin which needed to be balanced with the shea butter. A combination of the clay powder and the body butter rendered great results. The skin felt properly exfoliated, cleansed and rejuvenated."
Women with dry skin, please make sure you moisturize enough after the facial.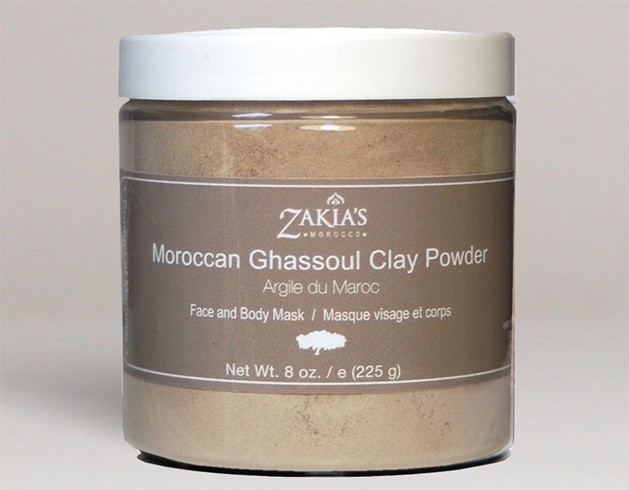 [sc:mediad]
Moroccan Black Soap
The black soap is believed to hand in an all-over spa treatment with its exfoliation and moisturizing features.
Review: Putting an Orange Blossom black soap to test, Sonam had a lot to share and this is her opinion. The soap had a wax like smooth yet sticky texture. It spread out quite easily and evenly. The cleansing aspect is well taken care of. The all natural and raw ingredients blended with the fruit, flower or mint flavors wasn't very attractive to look at, but the silky finish that it gave after use, puts all of the fragrance issues way behind.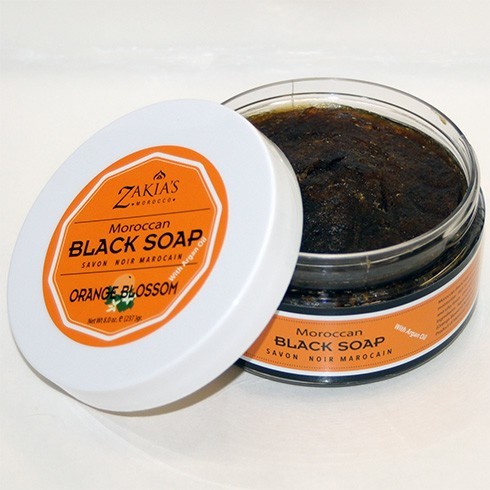 The other scents of the soap include Natural, Lavender, Rose and Eucalyptus.
On a closing note, we the FashionLady team would like to thank Zakia's Morocco for giving us this opportunity to review their products. We, as a team feel that the products definitely meet its commitments and deliver what they are promised to!