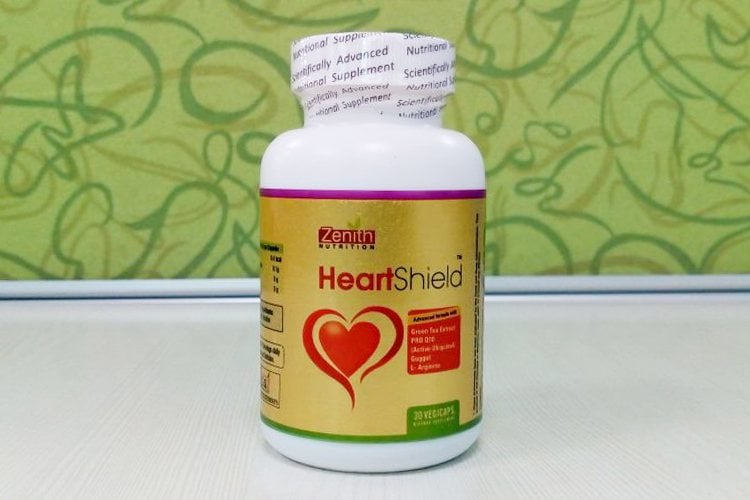 About The Brand:
Zenith Nutrition, a division of Medizen Labs, is a leading manufacturer of wellness products in India. Zenith Nutrition's products are a complete line of scientifically advanced and well researched supplements that cater to the nutritional value and performance of the consumer. Striking the perfect point of stability between traditional medicines and modern science, the formulation of ingredients deliver outstanding potential in their field.
Zenith Nutrition Heart Shield:
Zenith Nutrition Heart Shield is a boon to cardiovascular health with its numerous nutrients, vitamins and minerals. Its various components lower the levels of cholesterol in the blood and reduce the risk of being affected with heart diseases. The main feature in this being heart support complex lives up to it and is suitable for vegetarians too. The ingredients in these supplements have been shown to significantly reduce 50% of cardiovascular diseases. By reducing the bad cholesterol and increasing the good cholesterol in the body, the Heart Shield supplements prove to be effective. This effective mix of potent antioxidants has been scientifically researched to be the best in the industry.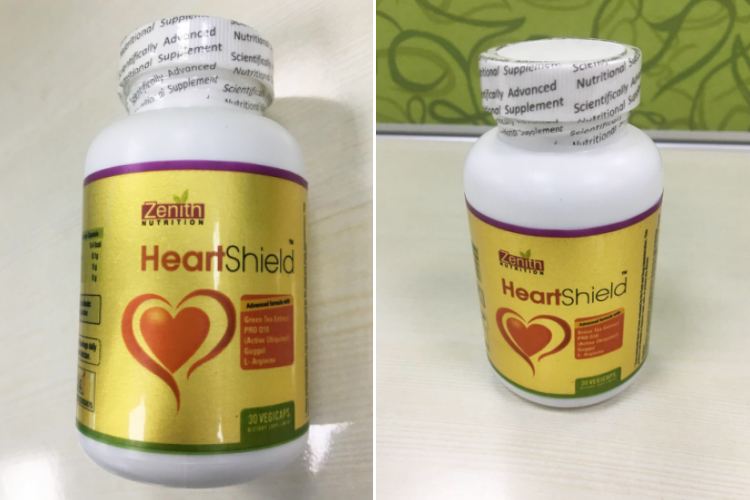 Ingredients & Supplement Facts:
The above ingredients and nutrients are the essential ones needed for heart health to become better on a daily basis.
Price & Availability:
The Zenith Nutrition Heart Shield retails at 820/- for 60 capsules. It is available on Amazon, Flipkart and Zenith Nutrition websites.
Packaging:
The packaging of this bottle is similar to other Zenith supplements. It comes in a plastic bottle that is sealed with a plastic at the lid. Be sure to check for the seal and break it open, before opening the bottle for consumption.
[sc:mediad]
Directions To Use:
1-2 capsules per day is an ideal fit, as suggested by the physician. An everyday usage guarantees results at a faster pace.
How To Use Zenith Nutrition Heart Shield For Better Health ?
As the name suggests, Zenith Nutrition Heart Shield Supplement can give you a healthy heart over time. It is a combination of several nutrients that are carefully blended into one another to create the right dosage that the heart would need.
My Experience
I took a plunge to try the Zenith Nutrition Heart Shield Capsules to maintain a healthy heart from an early on stage. Also, these capsules alone don't help in a healthy heart but require your effort in terms of a balanced diet and exercise. This helps in keeping the body healthy and strong. It is important to start using these capsules as aging can take a toll on the heart. My grandmother who has been using this for quite some time has seen some significant change in her heart health, in her recent hospital visits. In her experience, she seems to feel more energetic and refreshed from when the intake of these supplements started. Since she's a person who cannot have medicines that taste bad or smell bad, this one seems to fit her well. It is of course natural that heart as well as overall health deteriorates as you age, so this supplement is an age protector in keeping my grandmothers heart in a safe zone. So many women suffer from cardiovascular diseases and become victims to it, although most of these diseases are preventable. These supplements assist your healthy diets and exercises in maintaining good heart health and preventing such diseases to a large extent. A prolonged usage is necessary to notice any different with these supplements.
Hoping you would benefit from this product as much as I did!