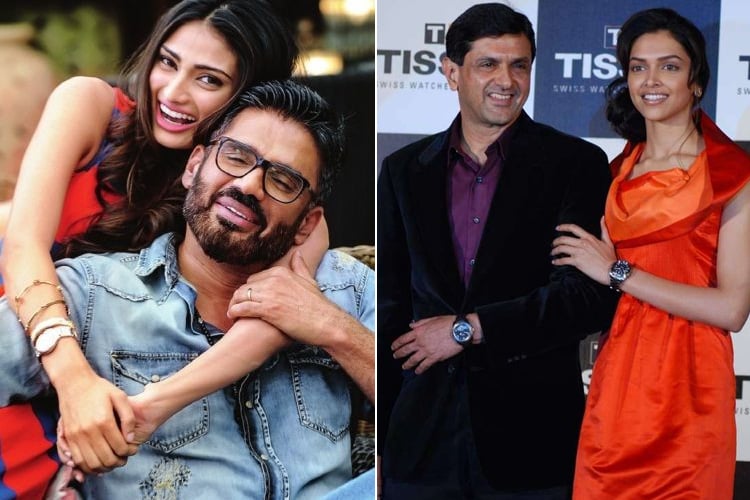 Daughters Are Dad's Diamonds and for every daughter out there 'Dad' becomes the one standard against which she judges every other man in her life. His quietness is always mistaken as his detachment, but after your eyelids drop to sleep, he sits and admires his little angel.
The subtle gestures, the wise words, the undying faith and the strength with which a father holds us together is impeccable. While mother symbolizes friendship and love, father is considered the epitome of strength and integrity.
It's that time of the year when we celebrate and appreciate the presence of our hero, our dad in our lives. Yes! It's Father's Day and we, this year decided to bring a fashionable father-daughter duo of Bollywood that strongly portrayed great bond.
Anil Kapoor – Sonam and Rhea Kapoor
It's hard to believe that Anil Kapoor, the actor who maintained his physique and kept his styles right on track with the changing trends, is the father of three. His style game was always on the mark and guess his traits rolled right into his daughters, Sonam Kapoor and Rhea Kapoor's lives. Apart from inspiring his darling daughters in the fashion and entertainment fraternity, he always seemed an encouraging and affectionate father.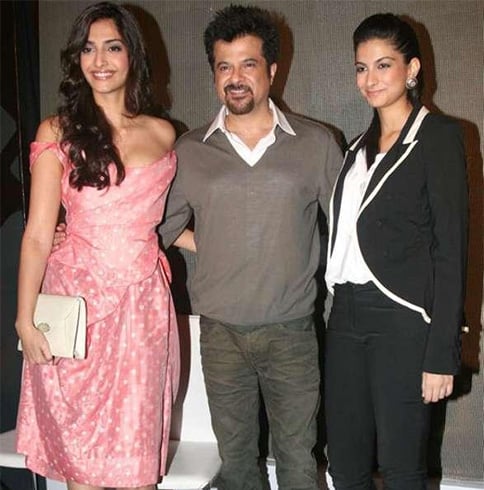 Shah Rukh Khan – Suhana Khan
Being a huge fan ourselves of King Khan, we have ardently followed his personal relations with his daughter, Suhana. Although he is a famous actor and has a busy schedule, he always takes out to spend quality time with his kids. And his idea of perfect time with his daughter, Suhana is watching chick flicks and that's totally cool. The elegance and poise with which he carries himself, his daughter, Suhana was spotted with same class and sophistication with her styles.
In the latest Koffee with Karan series, Shah Rukh showed how protective and concerned he is about his daughter. Isn't that an 'Awww' moment?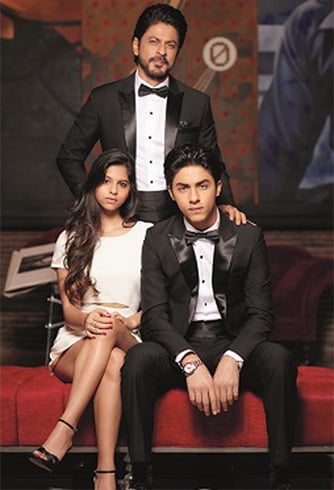 Suniel Shetty – Athiya Shetty
Making an entry into the films with 'Hero', Athiya Shetty earned the interest of the crowd and was labeled fashionista like Sonam Kapoor. Her father, Suniel Shetty stood like a strong pillar of strength for her growing film career and a great inspiration for her fashion takes. Suniel always believed in the capabilities of his children and maintained a healthy, friendly relation with his daughter. He quoted to media that there is nothing that Athiya doesn't share with him. That's wonderful, a friend in dad!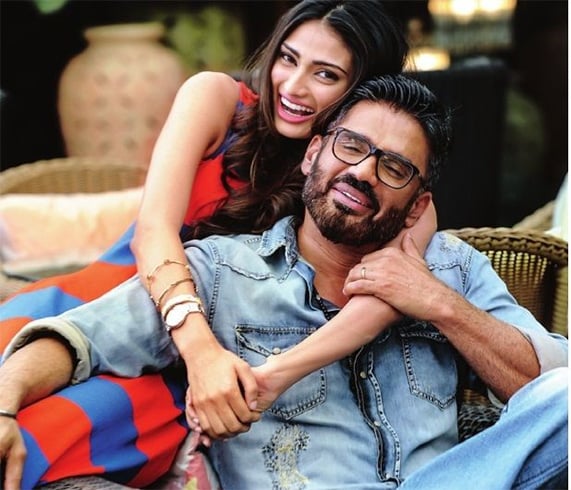 Shakti Kapoor – Shraddha Kapoor
It's not easy to love your dad when the whole world sees him on screen as the bad guy but the duo, Shakti Kapoor, and Shraddha Kapoor hold an adorable bond. Shraddha despite her father having connections in Bollywood chose to build her own base and she did an excellent job. And the proud father, speaks high of his daughter's commitment and dedication. He allows her to be a boss of herself and that's the best example any father can set. And being fashion freaks, we have to admit that the duo is a delight to watch on screen as their fashion games are competitive and complementing.
[sc:mediad]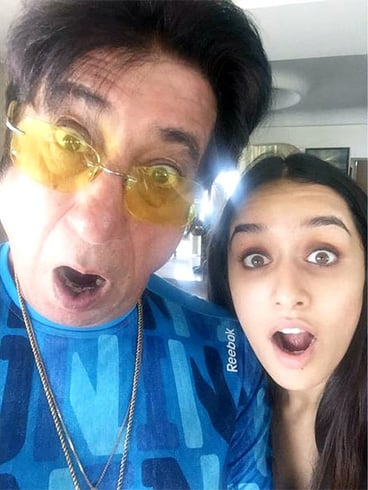 Prakash Padukone -Deepika Padukone
The relationship that the father and daughter hold was out in the open through the letter Prakash Padukone wrote to his dear daughter, Deepika. Every word of his letter talks about his proud moments as her father and the fact that she stays rooted to the family. The fact that he let his daughter pursue her dreams like he pursued his, showed his faith in her. The way Deepika kept her head right on her shoulders despite the stardom is all the work of her father and his wise words. Though Deepika has strengthened her roots in Indian Cinema, she is still the darling daughter of the ace Badminton player, Prakash Padukone. Being in the limelight himself during his sports time frame, his dressing sense is classy and elite and Deepika has those traits ingrained in her undoubtedly.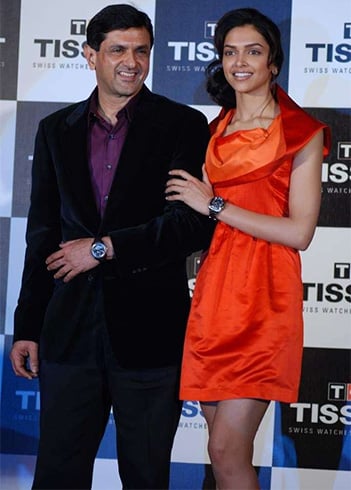 We are sure you found every father-daughter duo mentioned above close to your story. So darling daughters spend some time with your dad and let him know how much he means to you. And don't forget to tell him that – I may find my prince dad, but you will always be my king!
Images Source: instagram