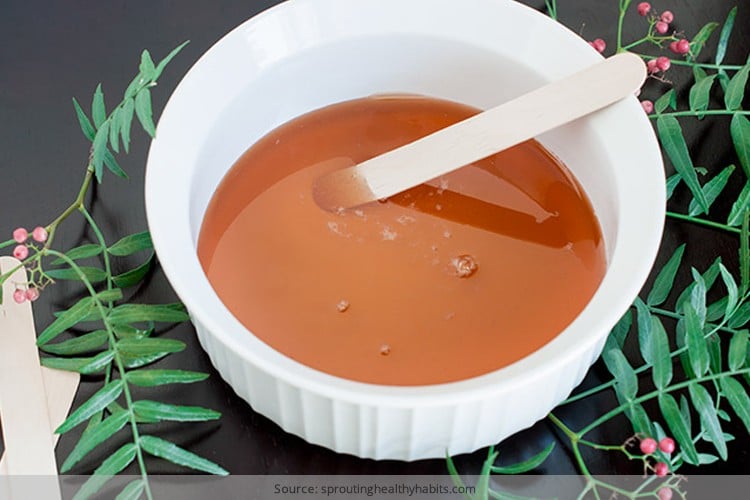 Yes, we know, body hair removal is something we can just not ignore completely, and can do without if we could. But since we cannot have that manifested, we can make it easier on you (your pockets) by showing you how to conjure up your own Sugar Wax Recipe. This is especially best for women with very sensitive skin types, where the Sugar Wax Recipe, which we are about to talk about is not going to make your skin erupt and burst into pimples or body acne. Read on please!
How Is It Different From Sugar Waxing?
With the Sugar Wax Recipe or the DIY sugar wax recipe below, one thing for sure we know is that it has been around since the days of our great grandmothers. All you need is a lemon, some sugar and water. And the best part is that you don't need wax sticks or wax strips to help remove the hair. So this is indeed a very cheaper and much better option to use. It is pain free, since you can get the hair removed and wash the stickiness off without feeling a thing, and it wouldn't rip your skin too.
Ingredients
A cup of sugar poured into a deep pan
A cup of water poured into it
Half a cup of lime juice poured into it
Turn on the heat to HIGH
Stir the ingredients
Allow the mix to come to a boil
Let it bubble a bit and slow the heat down to a minimal when it happens
When it turns into a golden hue, take a spoonful and allow it to pour into the pan, which helps check the thickness and consistency
It would be as thick or thicker than honey now. If it isn't, then make the pan sit on medium heat for more time until it thickens well
When the right consistency is achieved, pour the mix into another bowl and wait for it to cool
Application Method
You may use your hands or a spoon or a butter knife- your choice- scoop a dollop out and roll it into a ball size
Gently press the ball made from the wax into the size of a popsicle, and then flatten the same onto the area where you want to wax
Assuming the hair is 1/4th inch long, you should now quickly rub it backwards and against the growth of the hair, so that pressure is applied and the hair is tugged and pulled at.
Pull off and hold your breath
Repeat the process
Tips For You
If you are using the sugar wax hair removal DIY way at home, apply a little powder under the arms first and then wax. This helps absorb the moisture under the arms and soothes the area when waxing is done too
If you want to ease the pain at a certain spot, apply pressure with the palms and onto the area that has just been waxed. This helps constrict the flow of blood and also doesn't pass pain signals to the brain too.
When removing wax remnants from the body, it would be wise to shower under warm water for the fastest removal. You shouldn't use any soap now, since the pores are open and the skin is super tender at the moment.
[sc:mediad]
Leftover hairs can be shaved off or maybe you can use tweezers to get them removed.
Try this sugaring hair removal recipe and do let us know how it went. Also let us know if the women in your home have been using their own sugar waxing at home recipes for many years, and if you would like to share the same with us too!