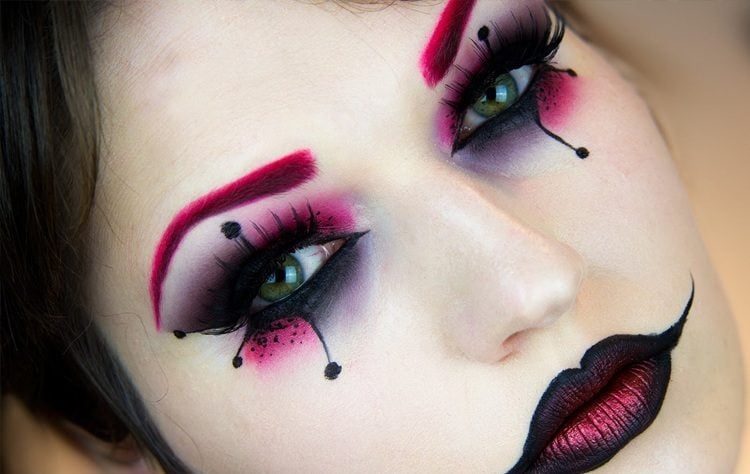 Come Halloween and creativity reaches its zenith. This is indeed true when it comes to Halloween makeup ideas for women. Instead of spending a fortune on a Halloween costume which you will wear only once, why not try makeup for that perfect horror look? Yes! You can easily opt for easy and do it yourself type of Halloween makeup which will not only make you look scary but also make you stand apart from the rest.
LET'S SEE SOME STUNNING HALLOWEEN MAKEUP IDEAS FOR WOMEN
Well, if you are unaware on how to do the makeup for Halloween then we are happy to share with you some ideas to make you ready to roll for this Halloween. All you need to get that scary look for Halloween is your makeup kit. It is easy to morph your eyes, lips or entire face and get the desired creepy quotient.
The Eye Trick
It is easy to do some eye makeup with dark colors and transform your eyes form beautiful to intimidating. From fake eyelashes to weird contact lenses to over the top eye shadows, anything can be done for the Halloween makeup.
[Also Read: Fashionable Halloween Makeup Ideas]
See how a simple play with eyelashes works wonders.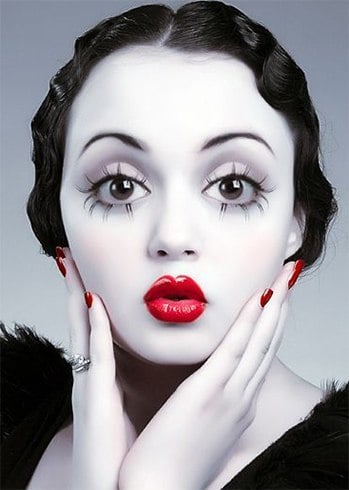 White contact lenses are indeed chilling to the spine.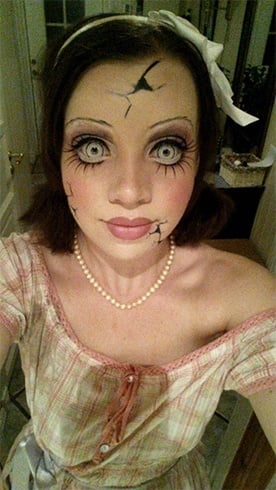 The eye shadow color indeed plays the trick.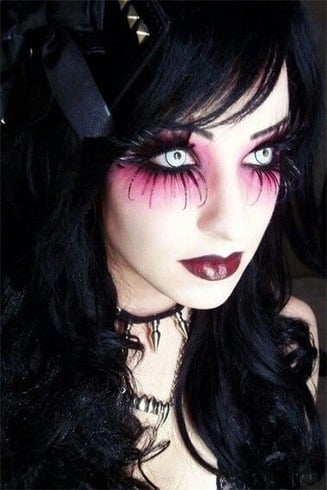 Sometimes some trick with your eyebrows is all you need.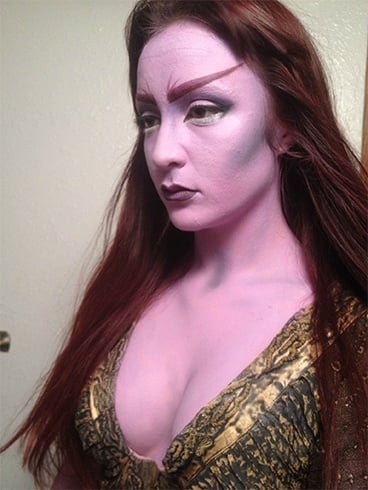 How about animated eyes?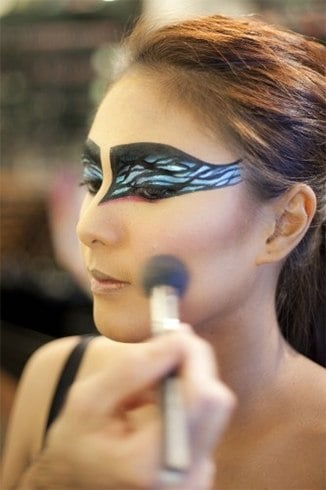 [Also Read: How to Wear Black Lipstick For Halloween]
The Lip Job
In order to look scary all you need is to turn your smile into a horrible frown. With vampire inspired teeth or blood oozing lips or even dark colored lipstick can characterize for a scary Halloween makeup.
How about a smile longer than a moustache!
Giant sized teeth are enough to scare the hell out of anyone.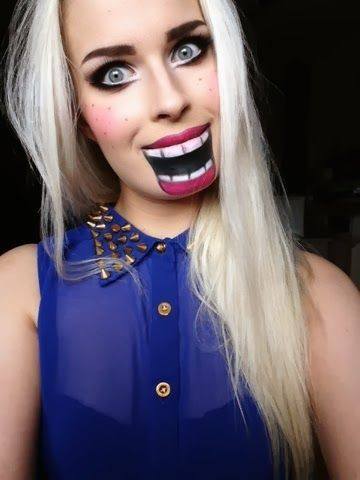 [sc:mediad]
This zombie looking lips speak for itself!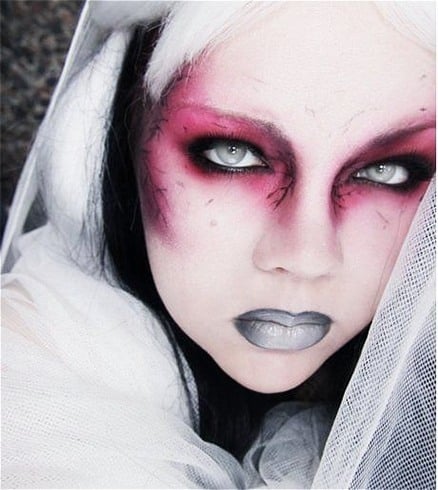 Bloody lips is the easiest trick to do a Halloween makeup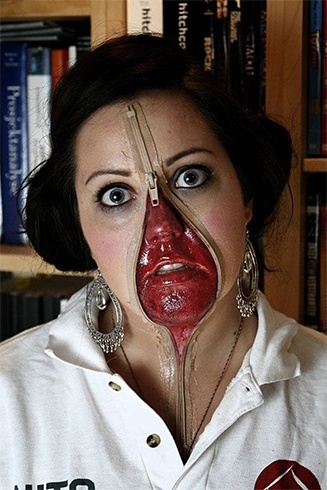 A skeleton style lip make up is a worthy attempt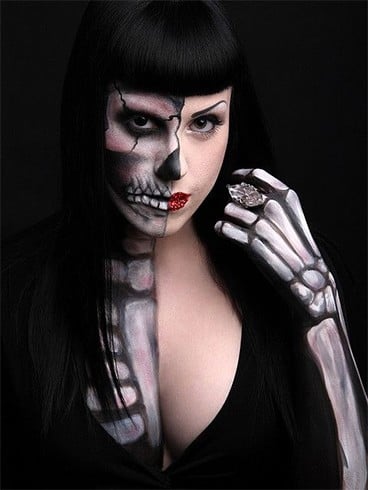 A fake clown smile is indeed scariest of all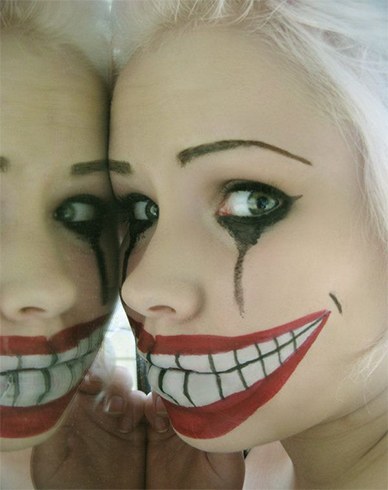 The Weird Hair
One of the easy Halloween makeup ideas is to add a tinge of scary color to your hair or simply spike you hairstyle. Weird hairstyles can be damn scary and at the same time easy to do.
Colour your hairs pink and rest will be taken care of.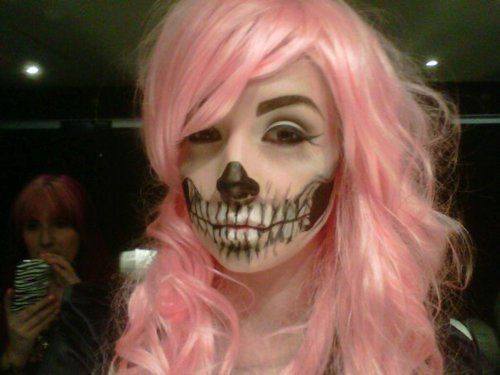 Even color blue is scary.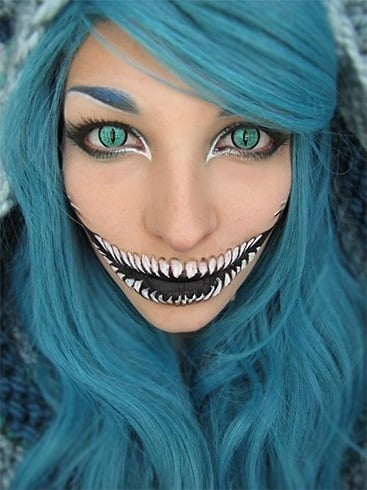 One more trick for scary Halloween makeup is spooky hair.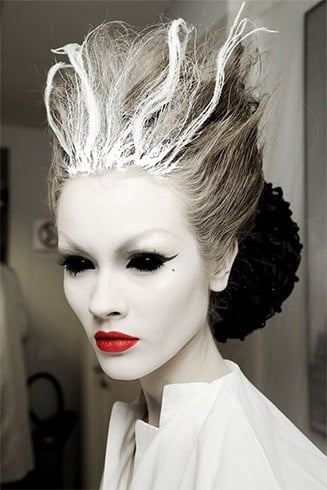 Color your hair same as your skin and feel the horror.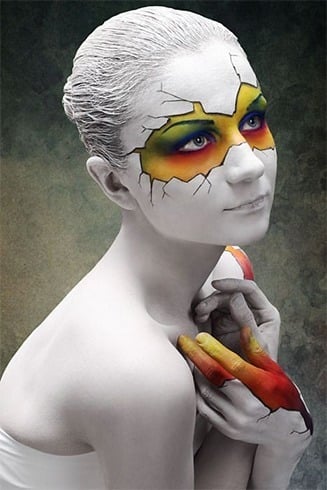 Simply disheveled long hairs can be scary too.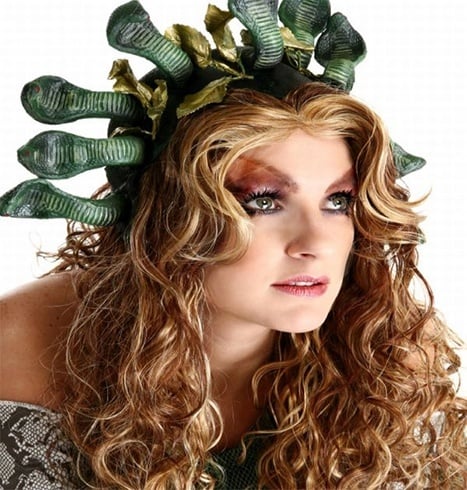 The Mask Effect
If you want to completely change your identity and look as if you are wearing a mask then paint your face with a theme.
How about this panther look?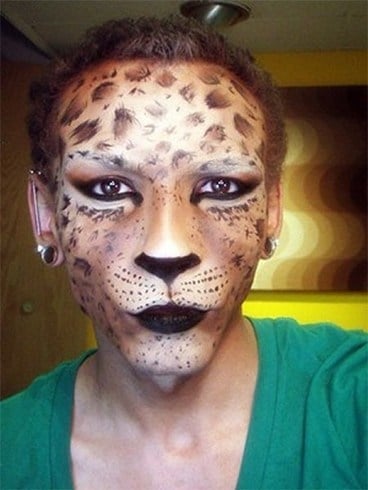 Try this one. No one will identify you!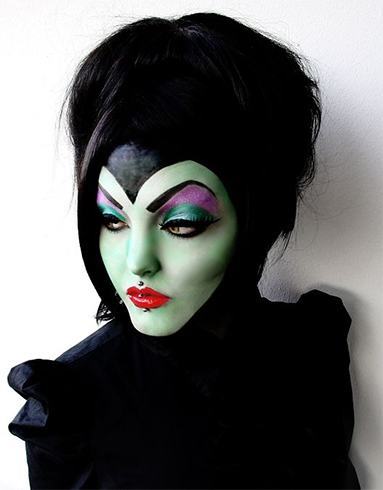 This is truly artistic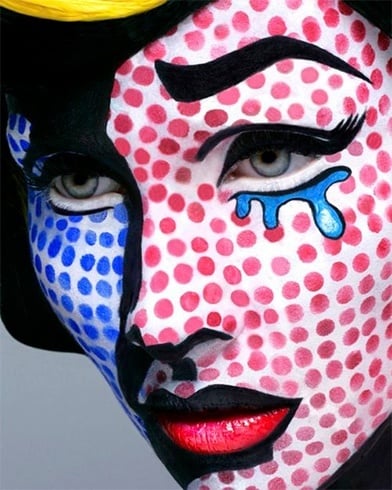 This one is also a scary Halloween makeup idea to try for.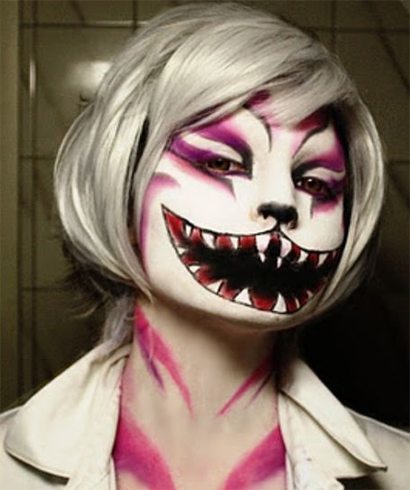 Well, which one are you going to try this Halloween? Take some inspiration from these ideas and make your own makeup for Halloween.
Images Source: pinterest