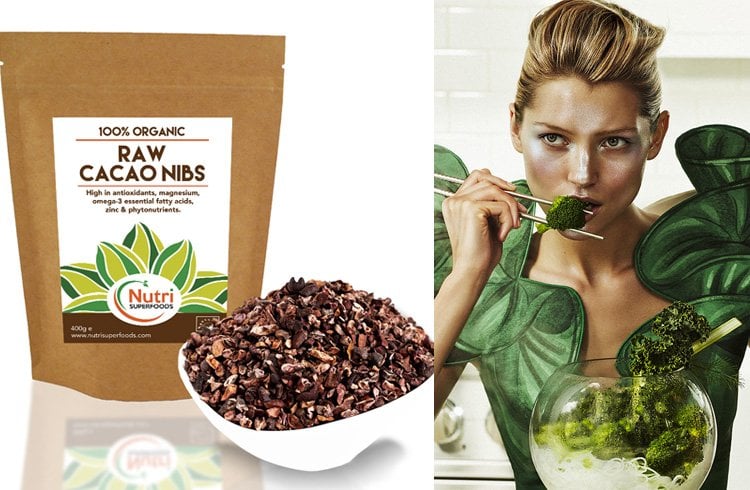 In the year 2021, there will be many 'TOP' Tops, Bottoms, Heels, Makeup, Jewelry, Films/Awards, Destinations etc. vying for your attention. But there can be nothing like Top superfoods list of 2021.
In the age of eating better and feeling healthy, superfood diet and super healthy foods are topping the chart, thanks to the dietitians and health portals. Many new patterns have evolved such as organic superfood, amazing grass green superfood, superfood smoothie which are now finding space and love in the grocery stores. Wellness cafes are also mushrooming in the metro cities and menus are becoming nutritionally researched. From the next great smoothie and herbal tea to "food alternatives", most of us are eager to grab knowledge on the right food, the right ingredients, the right superfoods.
Each year doesn't come empty-handed, but with its own food trends. And 2018 is no different. So it's time to know and stock new and super healthy foods. Whether you are a chef, avid health watcher or a foodie, know the superfood diet which will keep you in the pink of health.
List of 14 Top Superfoods in 2021
1. Activated Popcorn
Sounds out of this galaxy, right? Well, this tasty snack is made by only one brand in the world 'Living Intentions'. This superfood is 'air-popped' corn dusted with superfoods and probiotics, which makes it a nutritious and mouth-watering treat. Yeah, activated popcorn actually beats every other popcorn you have had.
Guess the flavors of activated popcorn made by Living Intentions?
There is Tandoori Turmeric, Salsa Verde, Cinnamon Twist, and Berry Smoothie. Holy Taste and now Health too!
2. Cacao
Though chocolate is still taken as a treat (despite the dark and unprocessed chocolate), ladies and gentlemen, cacao is not a treat. That's because cacao nibs and powder are not sweet. Though cacao is bitter, it is still delicious.
Cacao and super healthy foods?
Yes, just one serving of cacao powder has 40 times more ANTIOXIDANTS than blueberries. Apart from antioxidants, cacao also has iron, calcium, and magnesium. Surprised, right?
3. Adaptogens
This amazing grass green superfood might not be new, yet it is buzzing on the internet. What is it? It is a substance which increases resistance against the stress-related diseases.
Many people will be surprised to find out that most of the adaptogens are found in the pot of herbal tea which is brewing.
By the way, do you know the most common adaptogens? They are:
Ashwagandha
Holy Basil (Tulsi)
Licorice
Gotu Kola
Panax Ginseng and few others
In fact, there are teas, powders, and other herbal supplements containing these super healthy foods which improve the digestion, do hormone balancing, reduce stress and even fight insomnia.
4. Turmeric
Most people are of the view that turmeric or 'haldi' is used to add a robust yellow color to the curries and gravies and fried foods. What if I tell you that turmeric has bagged the honor of one of the top health trends of the year 2017?
Turmeric is one of the wonderful super healthy foods with a natural anti-inflammatory property. It can be taken in the form of capsules, sprinkled on food or added to hot drinks (like milk). In short, turmeric calls for a standing ovation as it makes its way into the Top superfoods list of 2018 because it is far ahead of treating seasonal ailments and painful wounds.
Turmeric spice has "curcumin", a powerful antioxidant, which helps in liver rejuvenation and elimination of toxins.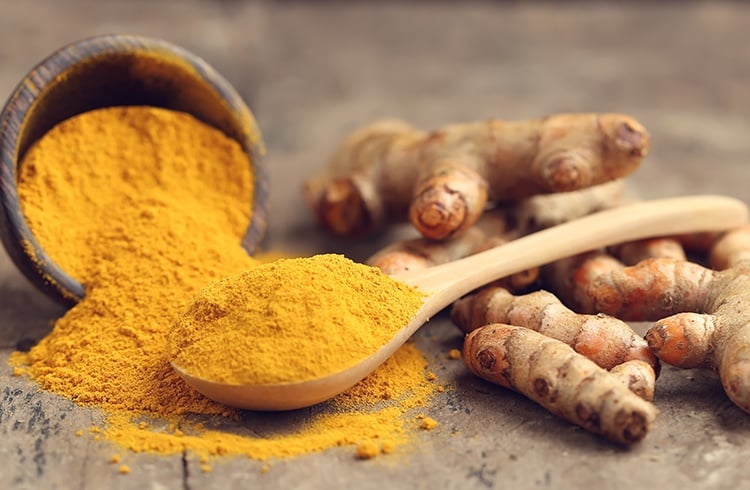 5. Chia Seeds
Full of fiber, protein, and omega-3 fatty acids, chia seeds make super healthy foods. Enjoy them in crunchy or gel form. Or better still, add it to overnight oats, yogurt, smoothies (yes, chia seeds is a wonderful superfood smoothie), cereal or anything that allows them to soak up and expand their goodness. Add chia seeds to homemade rolls and enjoy fewer carbs and more crunch. Makes sense, right?
6. Acai
Think out of the box acai is definitely not only used to add a dash of purple to food. This cute little berry comes with amazing benefits – fiber, antioxidants, even healthy fats.
If you are an Instagram freak and love posting pictures, add some flair to your breakfast bowl by adding a dash of acai powder.
[sc:mediad]
7. Sacha Inchi
You find them just like peanuts, right? Unlike them, sacha inchi is a complete plant protein. One- quarter cup of the whole seed gives 8 gm protein, 5 gm fiber, and healthy fats.
Want more good news?
If you are allergic to peanuts, worry not. Sacha inchi is a good substitute.
8. Superfood Powder Blends
Sometimes getting enough of nutrients in a day is hard. Superfood powder blends is a good option to explore.
Though there are many brands selling out such mixes, many of them vary in colors – such as green, orange, and purple. The base is the same – chia seeds, flax, adaptogens and more. The difference lies in fruit and veggie infusions.
9. Maca Powder
For vegans who want a natural source of calcium, maca powder is the go-to superfood diet. Maca is an adaptogen rich in phytonutrients. This ups the energy levels and balances your hormones. It may even have sexual benefits.
And yes…
Maca powder has a unique flavor which can add zing to your breakfast smoothie.
10. Nutritional Yeast
Dairy intolerance is a common ailment these days. Cheese lovers have to avoid it for this reason. Thankfully, there is a substitute for it called nutritional yeast. It tastes like cheese but it is a lot healthier. You get a complete dose of protein and B vitamins from nutritional yeast. Having it regularly can give you glowing skin, strong nails, and gorgeous locks.
11. Monk Fruit
The mighty monk fruit is mighty when it comes to superfood diet. It has high antioxidant levels and 300-400 times the sweetness of cane sugar, with no negative effect on blood glucose. You can use monk fruit for sweetening plain Greek yogurt, your bitter coffee or even your baked confectionery goodies.
12. The Other "Bubbly"
Health freaks, the age of popping sodas is over. It is time now to enjoy the flavor of the bubbles without the sugar. According to Whole Foods, 2018 is that of "inspired" drinks – the ones made with maple and birch, and mocktails made from elderflowers and mint. This will not only lower your alcohol intake but keep you hydrated as well.
13. Petals
Are petals edible? Yes, that's why they are making an entry straight into the dining room. There will be petals in your snacks and botanical flowers-infused drinks. Move over cocktails, it's time to welcome elderflower, rose, and lavender. The gorgeous hibiscus flower, when brewed with tea, gets you all the health benefits – starting with bringing relief from stomachaches to lowering BP to helping in weight loss.
14. Moringa
There is a new super-green for your palate to be counted as super healthy foods. Moringa, the fine velvety powder native to India is packed with calcium, potassium, vitamin C and amino acids. Makes a good superfood smoothie. Can also be sprinkled in yogurts and juices. Caffeine-free, it is a natural energy booster.
So how did you find these top superfoods list of 2018? Include them in your diet as a New Year resolution and watch your health and wellbeing impress others. Tell us what you think of these super healthy foods in the comment box below.