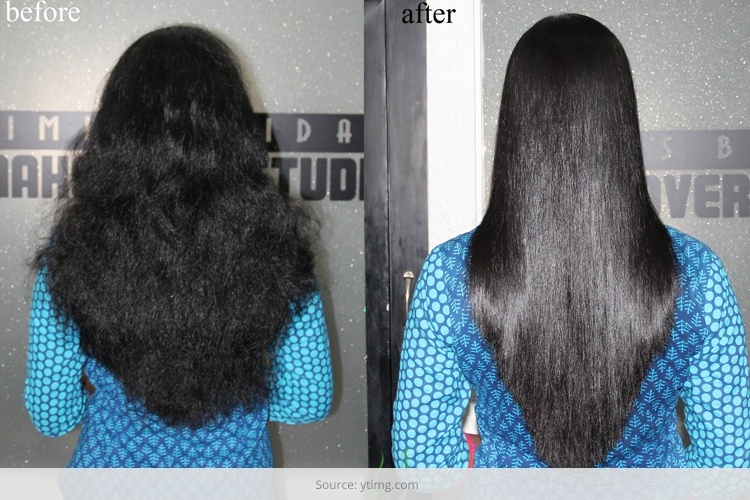 Summertime, wintertime and rainy season-every time you contemplate going outside with your frizzy hair, you are scared. Your hair has a mind of its own, it's a shape shifter and if left untamed, it can take any darn shape!
[Also Read: Tea Rinses For Smoothening Hair Issues]
Frizzy and dry hair is extremely difficult to take care of, more so, if you are not aware of the amazing array of products for hair available in India now. Hair smoothing cream for curly hair is like a boon for those who rock curls. They can actually be life saviors!
Even for people with dry hair, there is a cream for dry hair and these creams will tame down your hair to a large extent. Hair smoothing cream is a great way to keep your curls, frizz and dry hair under control. They can be applied directly after washing your hair and can help to keep the hair settled down at least till the end of the day. Hair smoothing cream is a great investment for those of you who regularly struggle with their hair.
Best Hair Smoothing Cream In India
Hair smoothing cream is used to get a super glossy shine and hair which is frizz-free. Using such creams regularly will promote good and manageable hair and at the same time, it will also keep your hair detangled. In addition, your hair will be full of moisture. Let's check out some of the best hair smoothing cream in India:
[Also Read: Summer Hair Care Routine]
Moroccan Oil Treatment
Moroccan Oil is the buzzword in the hair industry now. Touted to be one of the best products in the market, Moroccan Oil can really calm down frizzy hair and give that much needed definition to the curls. You can either apply it overnight (for more definition) or apply it once you are done with washing your hair.
Look at this amazing before and after picture:
Ever Straight Brazilian Keratin Therapy
This 30-day smoothing treatment is really the bomb! It literally transforms your hair into a sleek and gorgeous wave of locks. The all-natural formula of the product is made up of keratin, cocoa butter, proteins and avocado oil (surprise!). Just apply the product on your hair and use a smoothing iron. Make sure you follow the instructions in case you are not aware how to use a smoothing cream. After you are done using the smoothing iron and the hair smoothing cream, wait for at least 48-hours before you see your hair sleek, glossy and shiny.
[Also Read: Best Hair Serums In India]
Matrix Hydra-Seal Softening Mist And Aqua Immersion Masque
This is not exactly a smoothing cream, but instead it is available in the form of a mist. From the Hydratherapie Line, this softening mist will literally transform your hair into an amazingly soft and glossy mass of hair! The coconut and olive oil extracts will seal the moisture in your hair and give that frizz some rest. From the same line, the Aqua Immersion Crème Masque has sunflower oil which promises to revive and smooth dry and frizzy hair.
John Frieda 3-Day Frizz Ease Straight
John Frieda's range of amazing products keeps getting better. This 3-Day product will keep your natural hair intact while you pine for a change. So if you want to change the hair for some time, definitely go for this spray. Use it on your hair and then flat iron it. The semi-permanent hair treatment will last for three days or at least till the day you wash your hair. It's a quick option for someone who does not want to go through the entire process of getting a smoothening or a straightening process for your hair. Temporary and easy!
[Also Read: DIY Hair Masks For Frizzy Hair]
So these are our picks for the most amazing hair smoothing cream available. Make sure you have a good look at all of them before investing in them!