There are numerous of hair products and tools available to help you attain the smooth, silky hair you solely desire for. But sometimes that isn't enough. Like it or not, we are exposed to unhealthy environmental toxins that take a toll on the hair health. And unfortunately the regular shampoos, conditioners, oils, serums, and masks that we use cannot provide its full desired results due to the shift. What should we do in such a case?
A hair steamer, for instance, can allow you to attain the benefits of the products used with its deep penetrating functions. It is an electrical device that uses steam to penetrate into each hair follicle whilst hydrating it. We definitely recommend you to include this tool into your hair regime if you wish to give life to your dull, damaged hair.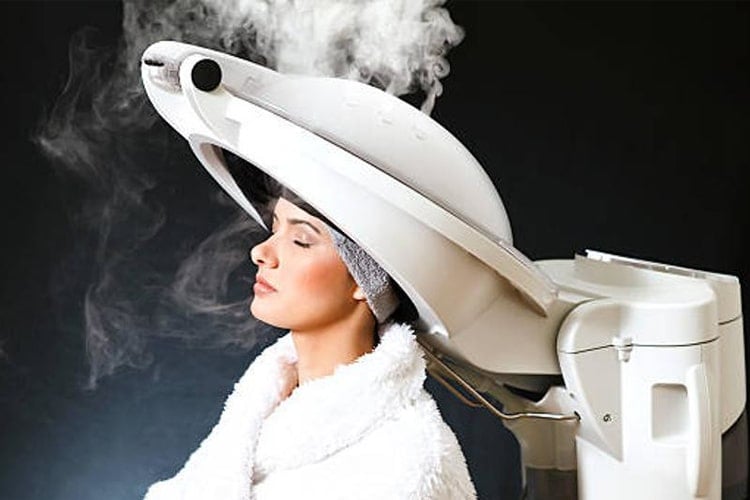 For this reason, we have rounded up 10 best hair steamers available. We have also put together a buying option so that it makes your shopping experience easier.
List of 10 Best Hair Steamers in India for 2021
Scroll below to find out about our best finds
1. VNG O3 2 in 1 Face & Hair Herbal Steamer Vaporizer
A must-have for everyone who desires a home salon-like finish; this steamer is great for those who desire lustrous hair. This herbal device not only helps you achieve smooth hair but also boost nutrients around your scalp. The other key features of this hair steamer are its durable base and large hood design.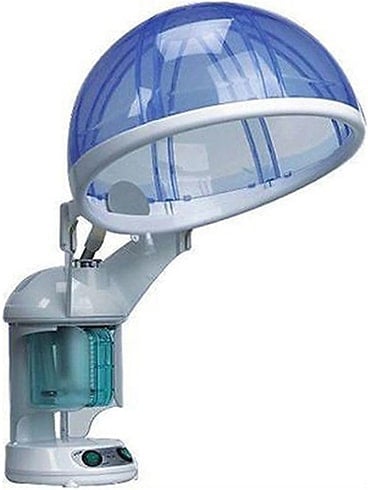 2. Golddust hair kingdom RN01 Hair Steamer
This hair steamer from Golddust is a perfect choice with a number of unique features. It can be used as a deep hair spa treatment at home to improve the hair quality. While its portable features allow it to be easily manoeuvred easily for best use.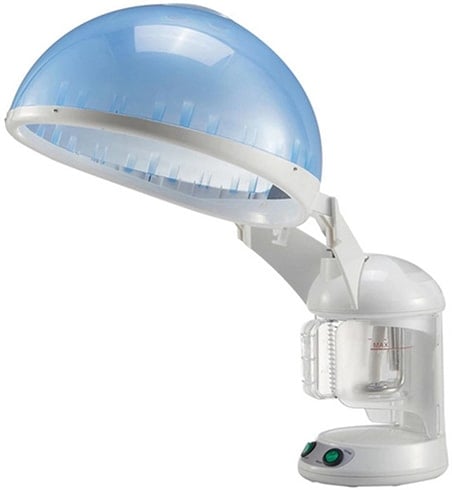 3. Secura S-192 Hair and Facial Steamer
This multipurpose steamer is beneficial for both hair and face featuring negatively charged oxygen. The tool can be used for treating hair breakage, itchy scalp, dandruff, and split ends. It releases an ultrafine mist which absorbs into the scalp to boost moisture levels. Those with dry hair can give this hair steamer a try for instant hydration.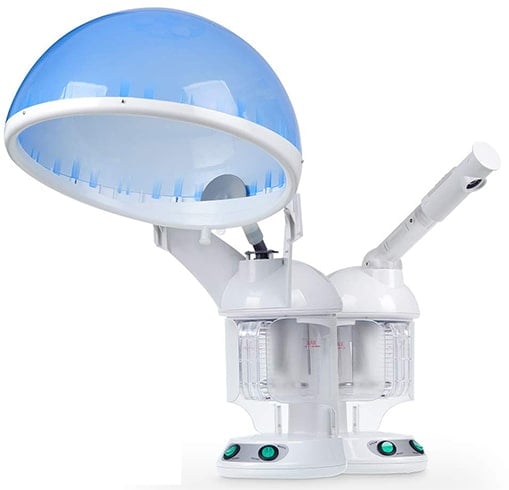 4. 2 in 1 Precious Pearl 03 Facial & Head Steamer
This professional facial and hair steam has great functions and features. It releases plenty of steam to deeply penetrate the protein treatment. The device is the perfect selection for people with thick, unruly hair as it ensures you get the maximum benefit out of your hair mask.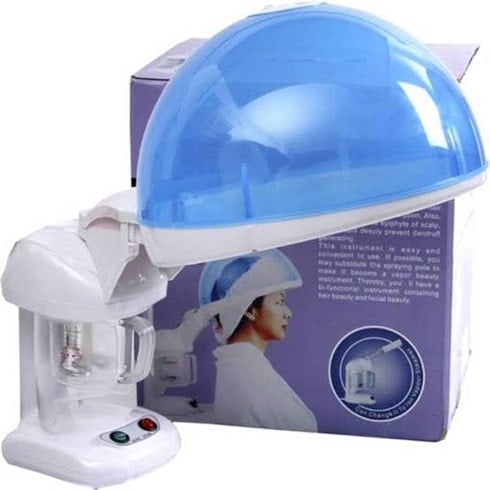 5. Hair Steamer Thermal Treatment Head Cap
This steamer is one of the popular hair steaming treatment tools available online. The cap is designed with a thick protective insulin layer to provide full hair nourishment. It also features an imported heat-resistant fabric and waterproof liner that is detachable and safe to use.

6. Veu HS480W Hair and Face Steamer Massager
This steamer is the best choice for fully hydrating and moisturizing your strands. Many users love this device for its portability features. It is perfect for not only nourishing your hair but also for restyling hair.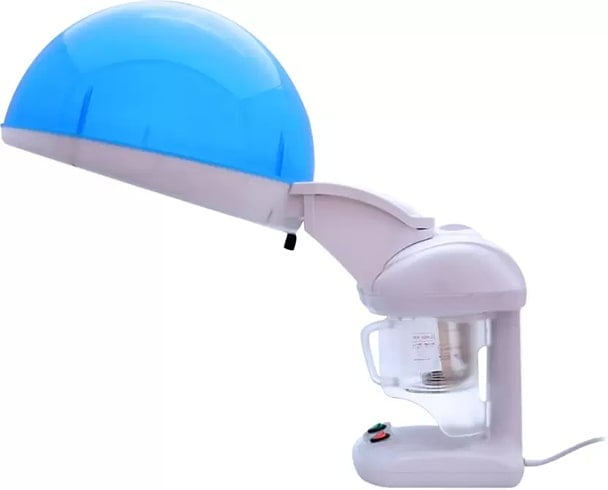 7. Deluxe Hair Steamer
This steamer is safe to use at home as it has amazing safety features. It comes with a low and high heat setting so users can choose the temperature best comfortable to them. If you are looking for a hair steamer that can provide instant results, then give this one a try as it heats up super quick.
8. Kingsteam 2 in 1 Ozone Hair Steamer
The hair steam by Kingsteam is best suited for wavy hair. It features PTC ceramic heating technology to release the vapors and emit a pleasant fragrance. This tool effectively treats split ends and hair breakage. It produces a therapeutic mist deeply into the hair follicles. The other pros of this device are its auto-off function and its portability.
9. Hair Thermal Steamer Treatment SPA Cap
This ergonomic hair steamer is comfortable to use and can be wrapped around the hair without any slip-ups. It features an insulated liner that can be detached for easy cleaning. For best use, apply a hair mask and then put on the steamer for 20 minutes. If you suffer from dry and frizzy hair, then this one is an absolute must-try.
10. 3 in 1 Multifunction Ozone Hair and Facial Steamer with Bonnet Hood Attachment
This multipurpose mini hair and facial steamer is a perfect choice for a salon feel at home. It can be used for treating dry, damaged, and rebellious hair. The device features an interior humidifier that moisturizes the hair follicles and also UV ozone function to increase the quantity of vapor. This steamer is easy to manoeuvre with its tabletop design.
These are the best hair steamers available online and beauty stores. We hope your search ends here. We will be back with more reviews so watch this space for more.