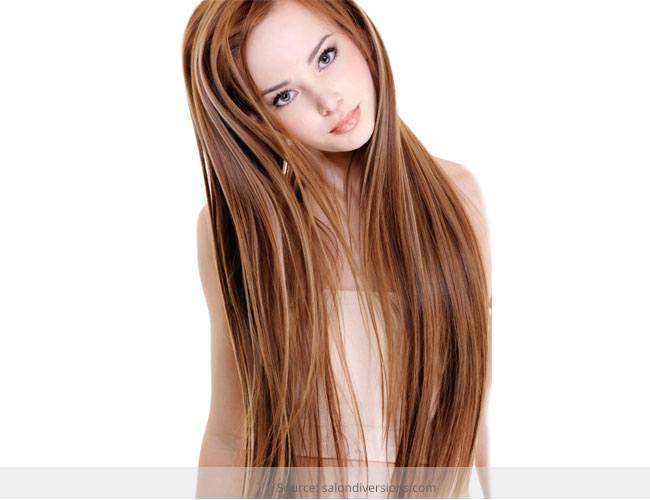 A few years back, if you had thin hair and longed for thick, luscious hair, there wasn't much you could do about it. But, with the introduction of hair extensions getting thick, long hair has become an achievable dream for every woman. Whether to add length to short hair and make it look longer or to give sparse, limp hair some much-needed volume, hair extensions have come to the rescue of many a desperate woman. Human hair extensions can be quite expensive depending on the quality and how much of it you need. So, in order to make them last a long time and keep them looking their best one needs to know how to take care of hair extensions.
How to Take Care of Hair Extensions
Here's a list of do's and don'ts that you need to keep in mind when it comes to taking care of your hair extensions.
[Also Read: Eyebrow Extensions]
Do
Use a hair brush with soft bristles to brush your hair extensions. Always start brushing from the bottom and work your way up to the top.
Wash your hair on a daily basis. Sweat, pollution and dust can build up on your hair, making your extensions knotty and tangled or loosening their hold.
Use the appropriate and best shampoo and conditioner combinations. Most hair extensions come with product recommendations. Try to follow it and use those products that will suit your extensions. Your regular shampoo may be too harsh for the extensions, making it more frayed and worn out with every wash. This is one of the most important tips for hair extension care.
Apply a deep conditioning hair mask once a week to keep your hair and extensions looking and feeling smooth.
Use a heat protection spray before you straighten or curl your hair. Using a straightening iron on unprotected hair may result in the hair extensions breaking or worse, getting burnt.
[Also Read: Facts About Hair: Hair Myths You Have to Stop Believing in Now]
Don't
Leave hair spray or other hair styling products on your hair overnight. They can cause build up leading to the loosening of the hair extension bonds over time.
Apply conditioner to the roots of your hair as it can cause the hair extensions to become lax and slip off.
Use your hair dryer on a very high setting. Also, try not to use your hair dryer too close to your roots. You do not want to risk damaging your hair extension bonds in any way.
Use non-recommended shampoos and conditioners. There is a reason that your stylist recommends particular products. It will be a shame if, after spending so much Remove the hair extensions yourself. If you want to remove it, then get it done by an expert. Fix an appointment with your stylist to get them removed with little to no damage to your hair.
Use bleach or other such chemical products on your hair. Your extensions are more vulnerable than your real hair. So keep that in mind and avoid using chemical products that could irrevocably damage the extensions.
Use homemade hair masks. While natural homemade hair masks could be great for you real hair, they could end up tangling and damaging the hair extensions. So refrain from using them and stick to the hair care products recommended by your stylist.
Hair extensions are not a permanent solution to your hair needs and wants. But, with proper care, you can make them last a really long time and enjoy the results.