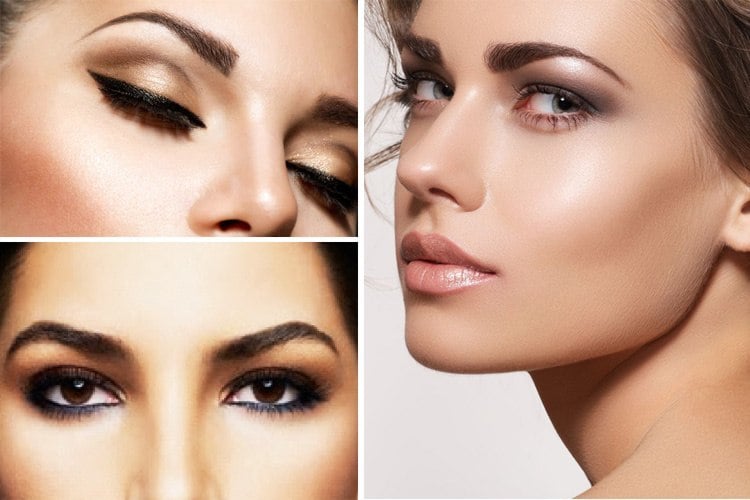 Creating trends with eyelashes has always been in the news. They make you look haute and stunning. And while we have seen several ways how to grow eyelashes, let's go a little up now, to eyebrows and the whole dimension of looking desirable takes a new high.
Eyebrows contribute a lot to making the symmetry of your face. Whether it is full natural brows or contoured ones, they go a long way in giving an instant facelift. That is why eyebrows have become an important aspect of the facial feature, and we should know how to take care of your eyebrows.
What are Eyebrow Extensions
Eyebrow extensions are quite similar to the eyelash extensions. They are made of synthetic or natural hairs that are delicately applied to the natural brows using medical bonding glue. This quite obviously ups the thickness of the brows thereby making the eyes stand out in the process. If you are one of those girls who complain of thin, short and unappealing eyebrows, then eyebrow extensions are the perfect solution for you.
Who can go for Eyebrow Extensions
There can be many reasons for eyebrow hair loss. It can be due to ageing, over plucking, and on medical grounds too.
Thankfully, there are eyebrow extensions to cover the lost ground. Since they come in various diameters and colours, they can be customised to your brow and face. Before going for it, it is advisable to consult your doctor.
[sc:mediad]
Shelf life of Eyebrow Extensions
The eyelash extensions are not permanent, if you think so. They are in fact semi-permanent, therefore are not long lasting. The average wear life of an eyebrow extension is between 2 to 4 weeks. But keep in mind that the wearing duration of the same also depends on the maintenance of it and hair re-growth. Also weekly touch ups if done keep the brows looking their accurate best.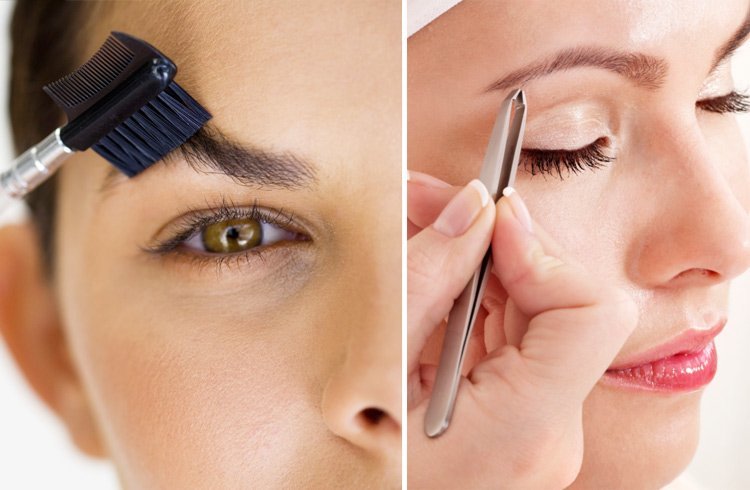 [Also Read: 5-Step Tutorial on How to Fill up Thin Eyebrows]
Delving deep into Eyebrow Extensions
Those going for this unique fashion fad might have a set of fears. Here we resolve them to the best of our knowledge so that you are fully assured before you go in for it.
Eyebrow Extensions in no way clash with your natural brow growth. So there won't be any harm to your existing brows. In fact, what you get is a natural look to it, just like the hairs on your scalp have different curls and waves to them.
First of all, the brows are shaped through plucking and waxing. This is done by measuring the eye and its arch, thereby providing symmetry to the face. After this, the brow colour is decided upon. Then the placement of each hair of the brow happens. Usually, they are dipped in a surgical adhesive. It takes about an hour and a half to perfect two full lush brows from almost nothing. And come to think of it, there's zero pain.
As far as the thickness of brow extensions are concerned, the hair used need to be thinner, so anywhere from 0.6mm to 0.10mm would do.
The best part about the brow extensions is that you can go swimming with the extensions on. All you have to do is wait for about 24 hours from the time of treatment.
If the brow extensions get out of place, use your fingertip to bring them back into the shape created by your technician/beauty stylist.
If you wish to remove them, that too is a simple technique. You just have to lie down, on your back and apply an oil-based remover. It gets the adhesion of the brow in a few minutes. However, get it done by a trained technician rather than doing it all by yourself.
Now get ready to subtract years from your face by going for eyebrow extension. You will see a new eyebrow you!