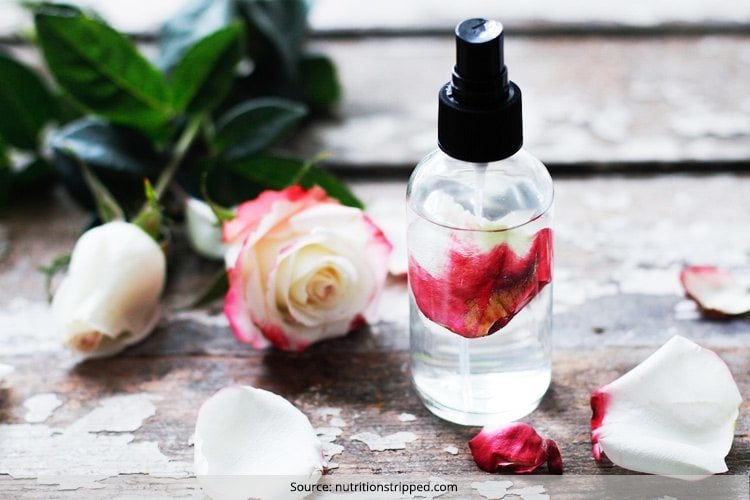 Sticky-icky summers are here and no matter how hard you try, at the end of the day you will have raccoon eyes, an oily face and a haggard hairstyle. But you know, armed with the right ammo, you can beat the summer heat very well. Especially for your face, there is an elixir that will help combat the heat, the stickiness and the ickiness.
The most important thing for your skin in summers is to keep it hydrated. For a more luminous and healthy skin, you should opt for something which will keep you fresh. Facial mists are a rage now. There are hundreds of different brands available in the market. We made the job easier for you. While you can definitely learn how to make natural facial mists, here is a list of easily available facial mists which can help pamper your skin.
Aveda Botanical Kinetics Facial Mist:
You wouldn't feel that this tiny and unassuming bottle can actually work wonders. But Aveda's mist is actually one of the best in the market. The forte of this mist is that it will close up your pores and give you a taut and tingling feeling. Not to mention the luminous glow you have after using this.
Price: Rs. 1275
Body Shop Vitamin C Energizing Face Spritz:
This one's a tiny bottle again and when you first spray it on your face, you would feel the lightness and the effectiveness of the spritz. Easy to use and easy to carry, this facial mist is one of the best in market in Body Shop's summer range.
Price: Rs 892
Benefit Cosmetics B Right Ultra Radiance Facial Rehydrating Mist:
The ultimate in cooling mists, Benefit does it right when it comes to cooling and refreshing. You can even store it in the refrigerator for a more cooling effect.
Price: Rs. 1700
Evian Mineral Water Spray
And you thought Evian water was only for drinking. From the makers of the most sought after mineral water comes another amazing product. The Evian mineral water spray is one of its kind and is a wonderful addition to your office desk. Spritz it on your face and see the difference in a trice.
Price: It isn't available in India, but you can order it from Sephora.com for $12
[sc:mediad]
MAC Mineralize Charged Water Revitalizing Energy:
An expensive bet, but is one of the best in the market. MAC's mineralized charged water is actually made of real diamond powder and can give your skin a luminous and healthy glow. Once you use it, you won't ever go back!
Price: Rs. 2300
Lush Breath of Fresh Air:
Known for their amazing natural ingredients, this Lush aloe-seaweed and rose infused toner is what you need to beat the summer blues. It can instantly refresh you and give you that spark of luminosity.
Price: Rs. 1400
Boscia Clear Compexion Tonic:
Not only is this a mist for hydration, this one also promises some amazing skin after application. Infused with jojoba oil and cucumber, the luscious smell of this mist keeps lingering on your skin for long. Comes in a tiny spray bottle and is a little expensive, nevertheless it is a good bet and also very handy. Find it at your nearest Sephora store.
Price: Rs 1850
So there you go! Your complete list of ammo for combatting the summer blues. Buy at least one of them to keep your skin hydrated and fresh for long time.