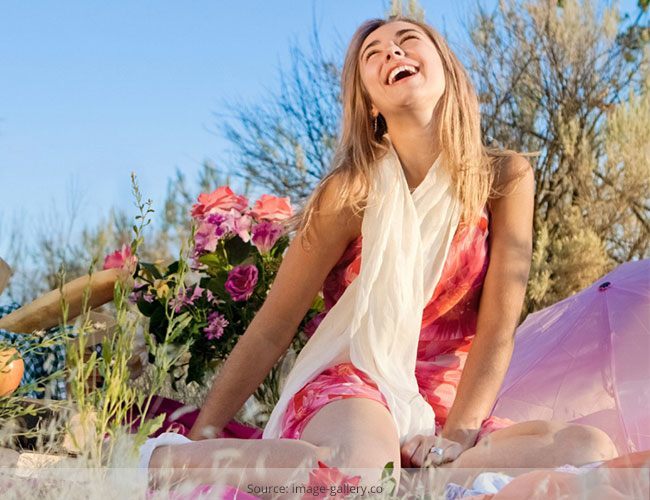 Sunny side up! It's time to have fun under the sun, and for that, slipping into the right outfit is necessary. It's a season where you reveal more about yourself and your body. Summer can be a tricky season to dress for many women, as you can't deck yourself in layers to hide the flaws. It's hard to create a 'fresh' look every day, since you can't really play too much with jackets, layers and scarves.
How to dress for summer
Here are some of best fashion tips how to dress for summer.
Denim
Classic is the word for denim.
You'll see it everywhere, from cut-offs, to denim vests, to chambray shirts, dresses and skirt, especially in medium to light faded washes. But make sure to choose lightweight denim or chambray fabric. From work to weekend and beyond, here's how you can wear denims this summer.
[Also Read: Lace Maxi Summer Dresses]
1. Overalls – Try a simple denim overall with a crop top for a weekends with a T-shirt and slip-on sneakers.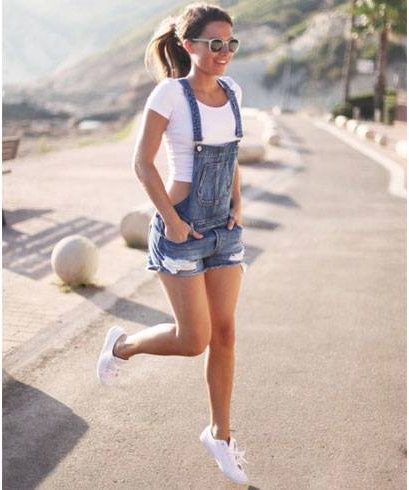 2. Distressed Jeans – Rock the ripped and distress jeans after you've clocked out the work hours.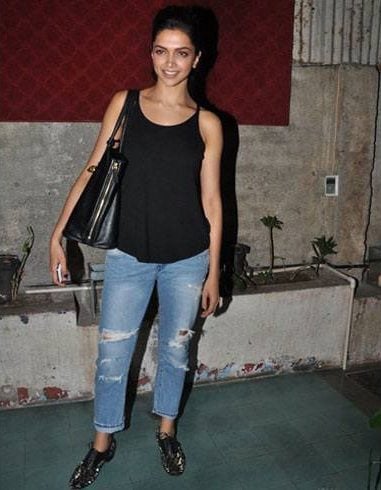 3. Denim Crop top– The truncated shirt is everywhere this season, so why not try it in a fabric you know and love? Pair it up with high-waist skirts for a cute look.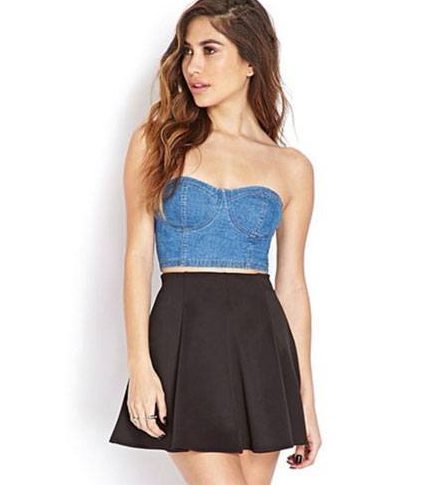 4. Denim Skirt – There are several sexy ways to pair your white button down shirt with a denim skirt. Choose between pencil skirt or skater skirt, which flatters your body type.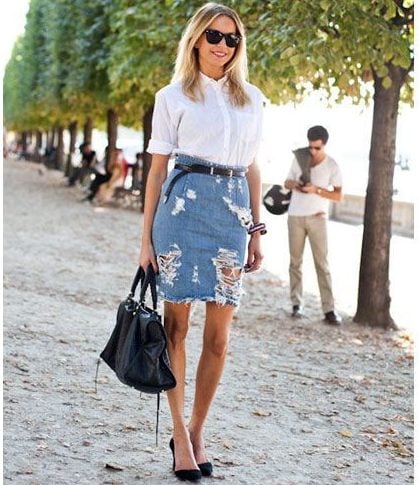 Tropical Prints
Wondering how to wear prints? Well, tropical prints are again taking over this summer. Floral shirts, with plenty of pineapples, flamingos, and palm trees look so playful and refreshing. Here are ways to wear tropical prints:
[sc:mediad]
Same print from head to toe – Be it co-ords, dress or trouser and blazer suit; you can even stack on tons of accessories and have fun with funky shoes and bags as well. If not, keep these to a minimum by choosing basic pieces in nudes or plain pastels.
One-piece – Play it safe; pair tropical print with a basic one. White pieces paired with bright coloured tropical ones and a statement necklace looks best – refreshing, rich and sophisticated. Or don a tropical print top with a denim bottom: skirts or jeans. Or carry a bags, shoes or scarves in playful tropical prints and colours.
Mixed Prints – If you're feeling bold and daring, mix tropical prints with any other prints. Pair a tropical-print button-down shirt with a pencil skirt in a contrasting print, like stripes.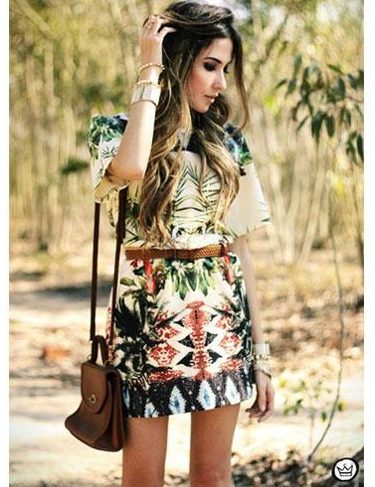 Summer Dress
Nothing is as effortless and cool as a good summer dress. Ideally 4 summer dresses that are a must-have for this season are:
A summer beach dress. This dress can be shorter than your other dresses and is easy to care, doesn't wrinkle too easily and is not too expensive.  A good example is a white cotton dress, although it could also be a simple dress with noodle straps.
A summer day dress: This is the dress for casual get-together during the day. This could be a nice printed swing dress or wrap dress or a casual shift dress, in cotton.
A work-appropriate dress: classic shift dress that looks both formal and conservative and that can be easily paired up with a summer blazer.
An evening dress. A dress that is a bit more special than your day and work dress. Silk and georgette is the preferred materials for a special dress in summer.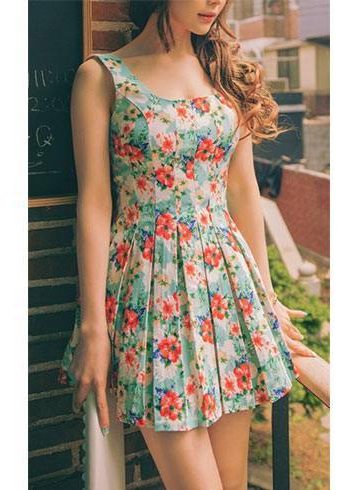 All white look
White is the most versatile colour to wear. It is season of an all-white look. The idea is to put together white on white to create an effortlessly elegant look that you could easily wear to work and would also be perfect all weekend long. The key to rock this trend is to keep it as simple as possible.
Cool summer Outfits
Bustier – It is trendy, feminine and perfect for pairing with summer maxi skirts, shorts or pants. Most bustier tops come with sweetheart neckline, which add curves and shape to your bust line. Choose colours like cobalt blue, coral and mint green, or go for trendy print like tropical or geometrical prints. For an evening look, choose the classical black colour with embellishments for more stylish impact.
Halter – A halter is a sleeveless outfit designed with a single strap that wraps around the neck. Choose halter tops that are bright in colour or have funky prints. Pair it with a wrap skirt or dress pants for a look that is work appropriate, or create a striking statement by pairing the halter top with a pair of jeans.
Shorts– Summer Shorts are great to wear in the hot weather. What's even more better is that there are numerous fashionable combinations with shorts. Team you outfit with accessories like a long-chain pendant, metallic sandals with some sparkle, oversized sunglasses, or a block-colour bag to add fun element.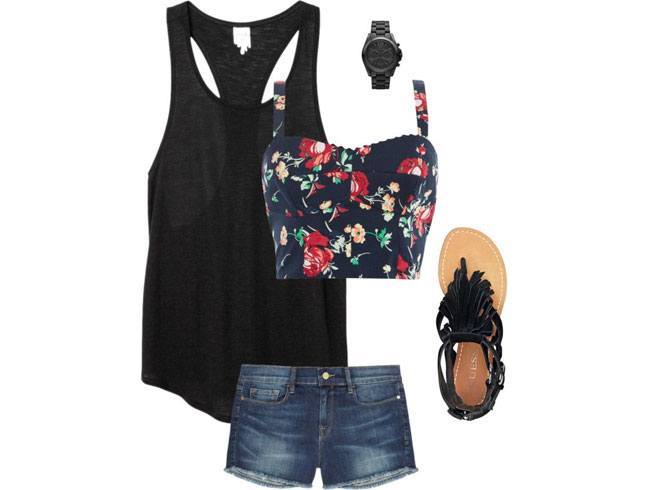 Accessories and Colours
Choose accessories and colours wisely for this hot season, as these can make or break your look.
Play with colour blocking
Add a belt in a print
Add interest with a brightly coloured scarf
Use the scarf itself as a top
Mirror sunglasses: Use them in abundance this summer, not only to protect your eyes from the sun's harmful rays, but to have fun with colours and shapes.
Add colour with a bag or wear some colourful funky shoes
Use a statement necklace
White is naturally lightweight and cool, since they reflect sunlight. They're also play the perfect canvas for bold accessories that we would stack on this summer. One can also go for cobalt blue – from a swimsuit to a clutch to nail polish.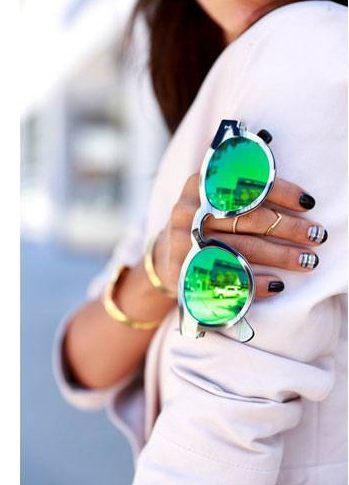 Hope this article on How to Dress This Summer is helpful.