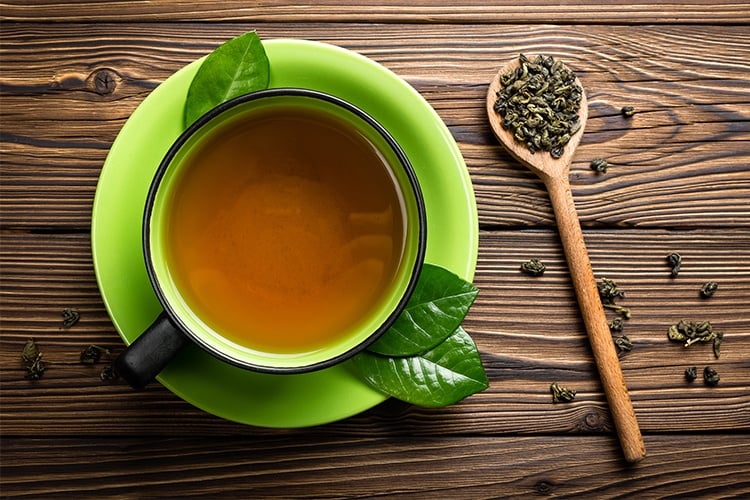 Have you tried the new health tonic? It's the new 'hot' favorite that is creating a storm in the cup. Call it the new kid in the town bursting with flavors and appreciation. Ya, you guessed it right. I am talking about the Green tea – the brand new beverage that is making old tea lovers switch loyalty to it from the conventional milk-based tea. It's another story that Green tea is now seen as the new fashion statement because of its "snob value".
Any idea which is the best green tea in India? Difficult to pinpoint the best green tea because the number of brands available in the market today is growing by the day. No worries. I have compiled a list of the ten best brands of green tea that are available in India. But before that, let us read and analyze the health benefits of green tea.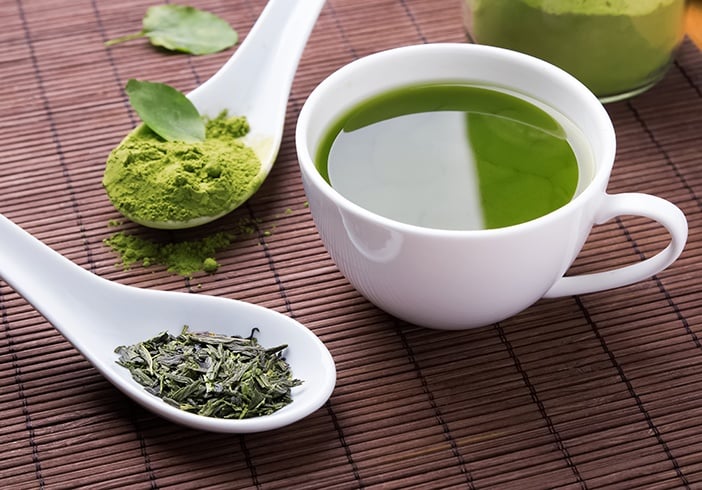 Health Benefits Of Green Tea
From China and Japan to India, the popularity of this delicate and clear brew cannot be ignored. As green tea is rich in antioxidants and polyphenols the benefits of green tea on the health front are infinite. The list of health benefits of green tea runs long – first and foremost it helps in weight loss. It also helps fight bad cholesterol, blood pressure, and throat infections. It also helps prevent heart ailments, diabetes, cancer, and cellular degeneration. It boosts memory functions and helps reverse aging.
Make a note –
Most of the green tea brands do not mention about the "caffeine" content in it. This can have a negative effect on the sleep pattern of people who drink green tea at night.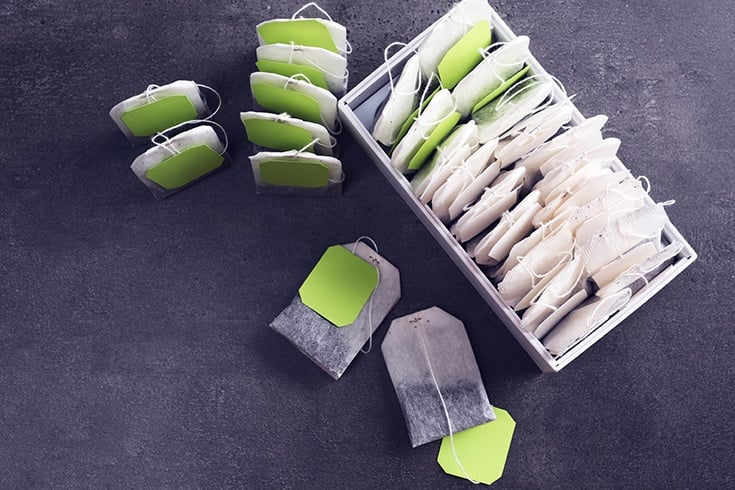 Ten Best Green Tea Brands In India
Now let us get to the crux of the matter – the best green tea in India.
1. Organic India
Organic India is a brand that has become increasingly popular over the years. The organic India green tea is available as both loose leaf and tea bags. The brand is synonymous with top quality food (and I associate with it being a loyal customer). The flavors of organic India green tea are multiple – there is earl grey, lemon ginger, pomegranate and jasmine. Where to buy organic India green tea? It is easily available at your neighborhood departmental store or you can buy it online too.
Pros:
Organic
Great flavor
Easily available
Reasonably priced
Cons:
Among all the variants of organic India green tea, the distinct flavor of Tulsi is a constant. If you are not a fan of the basil herb then it may not be your cup of tea.
Price: ₹230 for 100g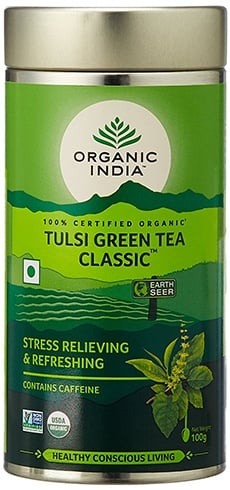 2. Typhoo Green Tea
It was a flagship British brand of green tea which has been recently taken over by Apeejay Surrendra Group. A perfect combination of flavor and health food. It is the best green tea for weight loss, therefore it is popular among health enthusiasts.
Pros:
Does not contain artificial flavors, preservatives, and sugar
Offers exotic flavors like Jasmine, Moroccan Mint, and Lemongrass
Strong fragrance
Cons:
Not a budget-friendly option.
Price: ₹100 for 100g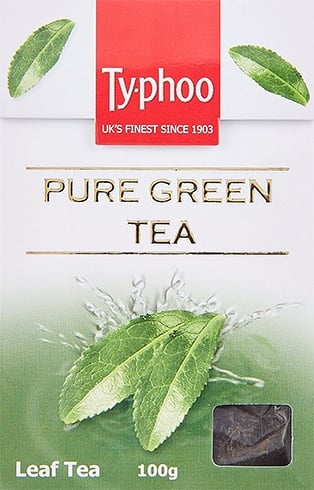 3. MSG Organic Green Tea
The antioxidants and nutrients packed in this organic green tea make it a must-have. The Epigallocatechin Gallate (EGCG) in it helps prevent numerous illnesses. To be honest, this organic green tea is lagging behind on the popularity charts due to its pungent flavor. But according to some loyal consumers, its taste is definitely distinct.
Pros:
100% organic
Comes in a variety of flavors like Elaichi, Rose, Masala Dip, and Tulsi etc.
Cons:
Bitter taste for some customers
Price: ₹80 for 100g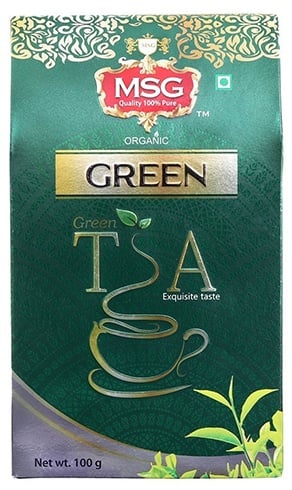 4. LaPlant Green Tea
LaPlant is Mumbai-based specialty tea maker. Its expertise lies in creating new-age tea blends. Never mind the fact that it is a new name in the green tea market, but it has performed reasonably well and is gaining ground.
Pros:
Green tea available in variants like Tulsi, Lemon, and longleaf
Classy packaging
Double Chamber Tea Bags to quickly provide the perfect brew.
Unflavored, 100% Natural
High Antioxidant content
Cons:
Price: ₹120 for 100g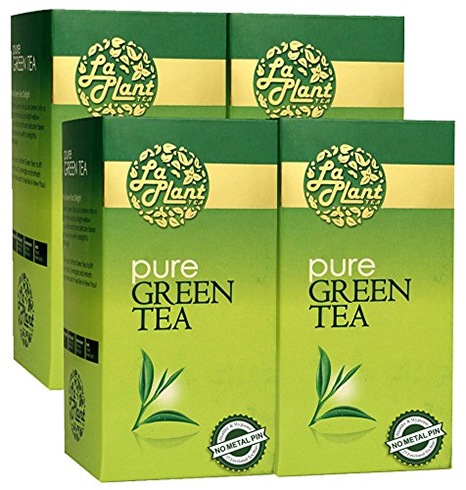 5. Himalaya Green Tea
From Ayurvedic-based cosmetics such as shampoos and creams to nutrition and wellness, Himalaya since 1930 has come a long way in personal care and wellness. Its users can never be disappointed considering the quality and satisfaction it brings. Why leave the green tea? The aroma and flavor of this brand surely earn it the tag of best green tea.
Pros:
Strong flavor
Available in a travel friendly pack
Cons:
Not many flavors available
Price:  ₹70 for 20 sachets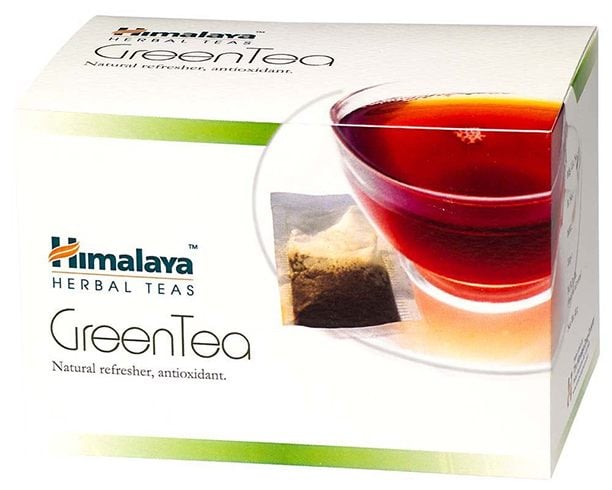 [sc:mediad]
6. Taj Mahal Green Tea
Wah Taj!
The Taj Mahal Tea from Unilever is a favorite among connoisseurs of tea as its taste, blend and grade are par excellence. It is perfectly curated at the Brooke bond Tea Excellence Centre.
Pros:
Available in Honey Lemon and Darjeeling variants
Best enjoyed without milk and sugar
It comes packed in a sealed envelope to retain its aroma and flavor
Cons:
Price may be too steep if you are a tea addict.
Price: ₹150 for 25 tea bags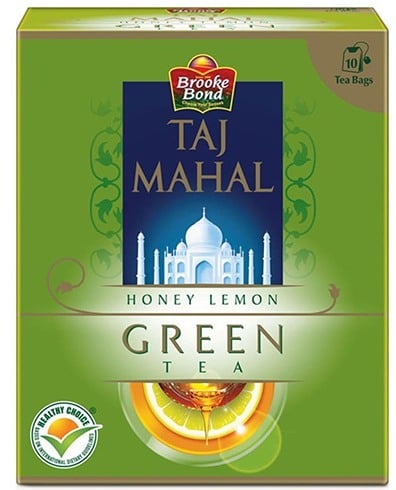 7. Jay Green Tea
A Company that is serving 37,00,000 cups daily around 16 countries speaks a lot about the founders, Madhu Jayanti International Limited.
Pros:
It is a blend of the finest green tea leaves with the flavor of lemon.
There is Jay Green Tea Pomegranate too to pamper your taste buds.
Cons:
The brand lacks visibility in the domestic market
Price: ₹150 for 25 Tea Bags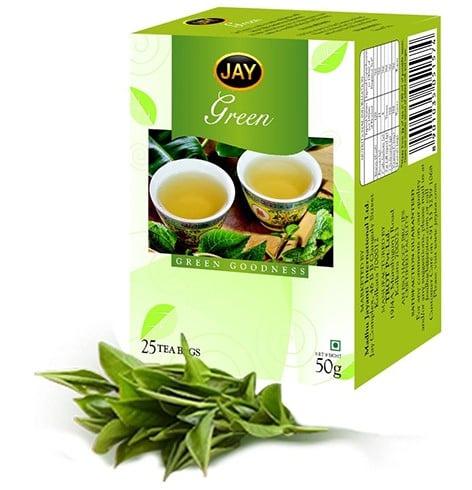 8. Twinings Green Tea
This UK brand was established in 1706. That is well over 300 years ago! Yet another best green tea, the Twinings green tea boasts of a rich flavor from fruit extracts. The nutritional information related to the product is mentioned in detail at the back of every pack. Drinking a Twining green tea is an experience worth relishing.
Pros:
Flavors include Decaffeinated pure green tea, Lemon, Jasmine, Cranberry, Pomegranate, Mint, and Ginger
The "mint" flavor green tea is a popular home remedy for a stomach infection.
Available in loose tea leaves and tea bags
Exclusive packaging
Cons:
Not for the price-conscious tea lover
Price: ₹280 for 25 tea bags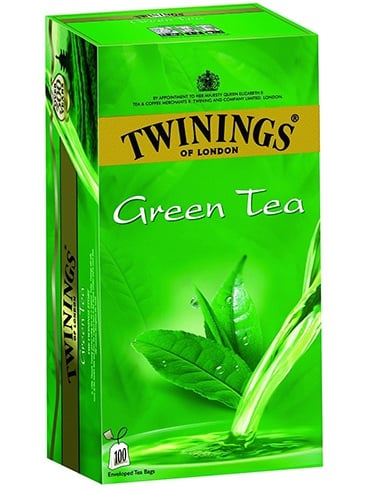 9. 24 Mantra Organic Green Tea
Every sip organic, every leaf pure! 24 Mantra Organic Green Tea is a relatively new brand in the best green tea segment. The brand motto is to promote organic produce through sustainable farming without the use of pesticides. Rich in antioxidants and flavonoids, it builds immunity and promotes good health.
Pros:
100% Organic
Easily Available
Tulsi Green Tea variant also available
Cons:
Since the leaves are fine, chances are it might leave behind a residue in the tea
Price: ₹160 for 100g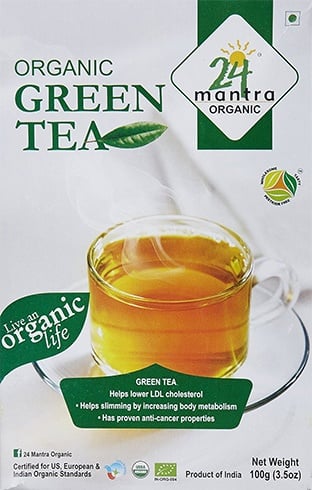 10. Tetley Green Tea
Unmistakably, this brand can be tagged as the best green tea in India. Its Aloe Vera variant will help you detox and give you a glowing visage. Its cinnamon and honey flavors are the perfect beverage to have after a back-breaking day.
Pros:
Pocket-friendly option
Available in exotic flavors like Cinnamon and Honey; Citrus and Spice; Ginger, Mint and Lemon, and Aloe Vera.
Cons:
Brand visibility is low due to poor marketing
Price: ₹210 for 250g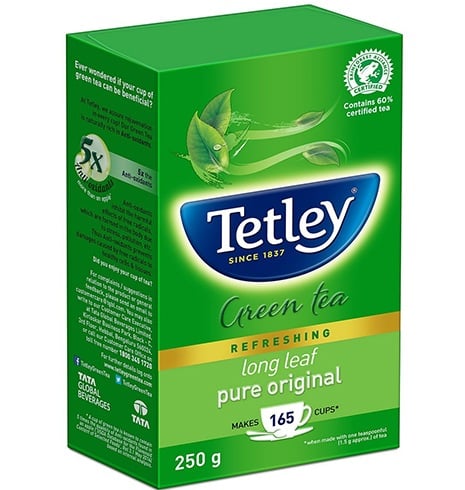 Apart from the brands of green tea mentioned above, there are other well-known players too in the market – Lipton Green Tea, Eco Valley, GAIA, Mittal's Organic Green Tea, and more.
Which is your favorite brand of green tea from the list and why? Share your views with us.