Are you looking to get rid of your tattoos? As a matter of fact, they are easy to remove using tattoo removal creams. Many of these creams are available in departmental stores or online retailers.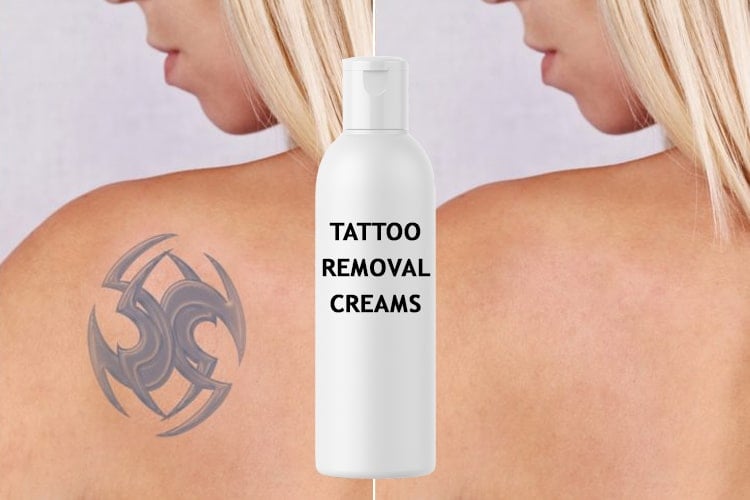 These tattoo removal creams remove marks entirely and make tattoos less noticeable.
Why Tattoo Removal Creams?
Tattoo removal creams claim to remove tattoos by bleaching or peeling off the top layer of your skin. While some other creams claim to replace the white blood cells on your skin that are filled with tattoo ink.
How to use Tattoo Removal Creams:
Use the tattoo removal cream daily to calm and moisturize skin daily.
The whole process require just three to five minutes.
Most creams will require you to use it twice daily for a certain period of time.
These tattoos will work on both black and colored tattoos.
Best Tattoo removal Creams:
Here is the Top seven best tattoo removal creams in 2017 that you may want to try to get rid of these unwanted tattoos.
1. Tat B Gone:
The Tat B Gone is bought with Wrecking Balm Ointment. It is well-rated to prevent all unwanted skin side effects. This affordable solution comes with a three-step process as it resembles a three step action formula. The cream is easy, effective, and guaranteed to remove entire tattoo.
Price: $62.99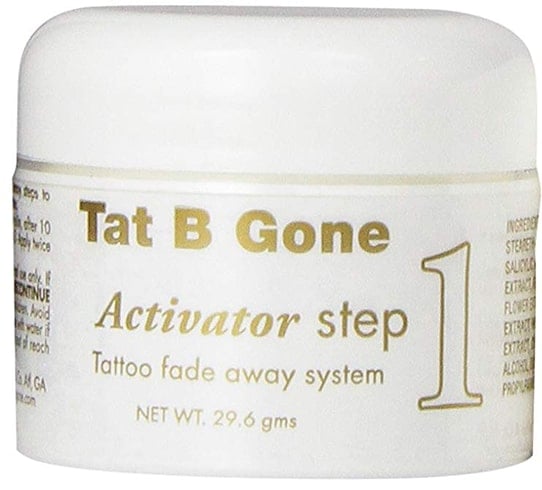 2. Profade Three Step Action:
The product consists of three steps. First is preparation. The first tube comes in a creamy texture which prepares the skin for the removal process. The second is the activation process. The cream activates with the ink and starts the removal process. The final step is the elimination process. The product has a 20% five star rating on Amazon. It is affordable, mild on skin, and contains natural ingredients.
Price: $54.59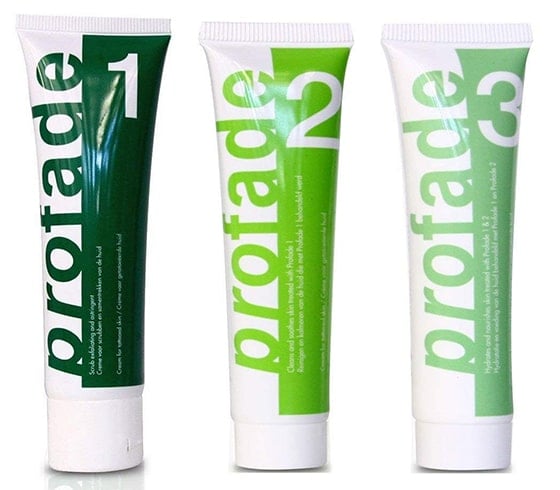 3. Wrecking Balm Tattoo Fade System:
The product comes in a box to remove that unwanted tattoo from your body. It has over 185 reviews and counting on Amazon. The access box features all tools you require for easy use. It offers quick results and is pain free! The tattoo removal cream system provides smooth skin daily, and is waterproof, and lightweight.
Price: $33.00
4. Tattoo off Removal Five Month Supply:
The Five Month Supply removal formula is time consuming but is said to work well to help remove the tattoo fully. All the ingredients are natural, safe, and free from side effects. It has one of the cheapest long term options and is simple to use.
Price: $269.99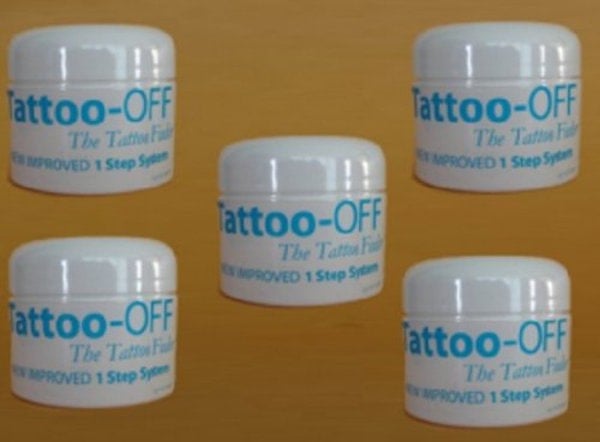 5. TCA Home Skin Peel Kit:
The product not only works on tattoos but is also for several other purposes like removal of stretch marks, acne scars, moles, freckles, and wrinkles. With its simple to use boxed set, you'll need to start treating your skin from blemishes. This simple home use is an ideal product and saves you the hassle of going to a clinic to remove unwanted marks on your skin. The kit suits all skin types and is guaranteed to improve your skin.
Price: $14.98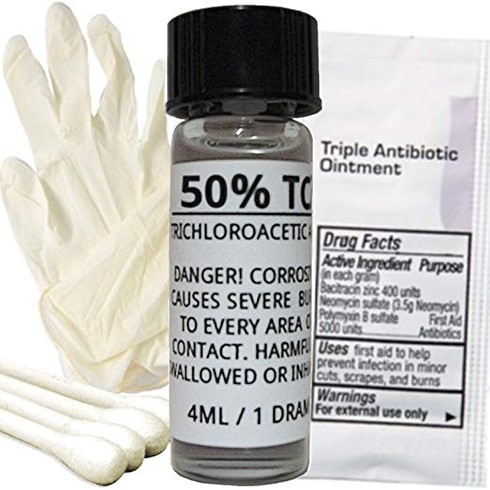 [sc:mediad]
6. Inked up Removal Cream:
The Inked up Removal Cream is tested and developed by a team of professionals. The product is guaranteed to work fast. It is clinically proven to fix tattoo removal to show off a new clean body. The cream is 100% safe and natural. The removal cream is safe and comfortable.
Price: $41.99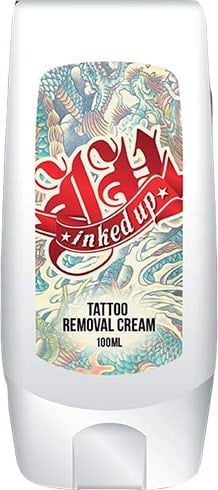 7. Lactic Acid, 70% Gel Peel:
The Lactic Acid 70% Gel Peel is used for treating acne, hyper-pigmentation, and premature ageing. The lactic acid occurs in our skin naturally and removes dead cells, toxins, and germs. It can stimulate new collagen and elasticity under the skin surface which helps in fading tattoos for making the skin thicker.
The Gel Peel is a non-irritating cream and is perfect for all skin types. It can be used for treating dry skin, removing toxins, and germs from skin. With continued use, you will get a vibrant skin and even skin tone.
Price: $156.04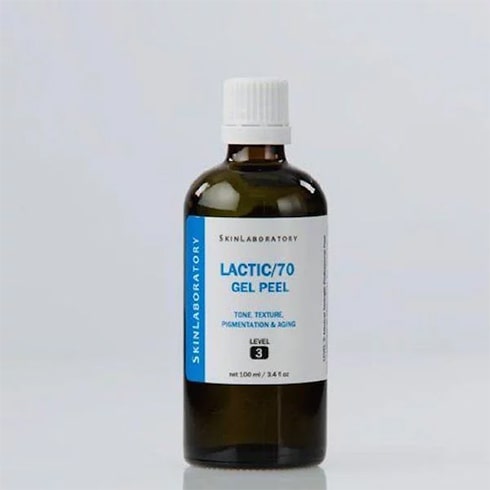 Disclaimer:
All material on this article is provided for your information only and may not be construed as professional advice or instruction. No action or inaction should be taken based solely on the contents of this information; instead, readers should consult appropriate tattoo professionals on any matter related to getting inked.
Tattoo removal creams do not work and causes side effects resulting in permanent skin or tissue damage. There are many reputable tattoo removal services that can provide you with safe and effective treatments.
Images Source: amazon.com