Did your getting inked decision turn out to be a bad decision? Well, you are not alone sailing this boat. The good news is, that many methods have been developed over time that can easily rip off your permanent tattoo. Yes, you read that right. So,  in this article, you'll get introduced to various methods that you can choose to remove your tattoos.
Hence dig in to find out!
How To Remove A Permanent Tattoo?
There are several ways to approach tattoo removal that are as follows:
Laser
Cryosurgery
Surgical Excision
Dermabrasion
Salabrasion
Intense pulsed light method
Chemical peels treatment
List of 10 Methods To Remove Permanent Tattoo
1. Laser
The first treatment that ever comes to our minds is laser operation. Lasers are widely famous and are considered to be the best way to get rid of permanent tattoos. Most tattoos are removed using an active
Q-Switched laser:  which is of three types i.e ND: Yag, Ruby, and Alexandrite. Each of them targets a specific range of the color spectrum. For example Nd: Yag targets grey, black, dark blue, red, yellow, and orange. While Ruby removes black and blue pigments easily. And Alexandrite removes green, black, and blue.
Effectiveness: The effectiveness of laser treatment depends upon the complexity, color, age, and size of the tattoo. Some tattoos are easily removed while some aren't. So we cannot say that the Q Switch laser is completely effective but yes it does lightens the tattoo and makes it less noticeable.
2. Pico Laser
Here's another Laser operation that works like a charm i.e Pico Laser. Pico Laser is more effective and easily removes tattoos and that too in a safer way. As it is a non-surgical, non-intrusive laser skin treatment. This technology's high specification helps increase the speed at which it shatters the tattoo pigments, resulting in fewer treatments required to get desired results.
Effectiveness: Unlike Q-Switch they are non-selective in pigment targeting and are highly effective when it comes to faded tattoos. While they are also faster than the former one.
3. Cryosurgery
Cryosurgery, as the name suggests, makes people cry. Just kidding. Cryosurgery is usually implemented for treating skin cancer. However, this treatment is nowadays being used for tattoo removal as well. Although it is one of the effective methods of tattoo removal, it is extremely painful. That's why anesthesia is applied to the operated part so that you cannot feel the pain.
This method is less expensive than laser but is not effective for yellow or green pigments. Moreover, there are big chances of damaging not just the tattoo area but also the skin cells. So it's advisable for people with skin problems or sensitive skin should not opt for this method.
4. Surgical Excision
Surgical Excision is another common method implemented to remove tattoos. This method works best for small tattoos. Basically, this process begins with numbing the tattooed portion, cutting the skin, and sewing it back together. The excision surgery can be done within the single session or can be staged depending upon the size and the placement of the tattoo.
Moreover, it works perfectly leaving no faded designs. However, it does leave a scar because of the stitches that stay with you all your life. Also, it takes some time to heal as well.
5. Intense Pulse Light Method
The Intense Pulse Light Method uses top spectrum light which removes the top layer of the skin. Hence they break down the pigments of the tattoo into small ones that are then absorbed by the bloodstream. So with time, the affected area heals through skin regeneration. Still, it's not advisable for people with dark color as their skin is likely to suffer from loss of color due to hypopigmentation. Besides, this technique is useful for large tattoos as it emits large light pulses.
6. Dermabrasion
The dermabrasion method involves a sanding device that removes the layer of skin to extract the ink stain. During this session, the area is numbed by giving anesthesia to the operated part to reduce the pain. You must skip this method if you have sensitive skin or are suffering from any skin condition. People with dark skin must avoid it as there are high chances of loss of color.
7. Salabrasion
Salabrasion is a method that includes the removal of the epidermis(the outer layer of skin) and then rubbing saline solution(a mixture of salt and water) in its place. The saline solution is used to dissolve the tattoo ink, thus helping it to fade away. However, it is a lengthy and painful process that may end up scarring your skin.
8. Chemical Peels
The chemical peel method uses a chemical solution called Trichloroacetic acid (TCA), a mild acid that is used to remove the outer layer of the skin in order to remove the tattoo ink. This method is usually a little painful and doesn't require the use of an anesthetic.
In this process, basically, the TCA removes the top layers  of the skin and has the ability to reach deep layers of the skin where actually the tattoo ink resides. Once the TCA comes in contact with the skin, the skin starts sloughing off. As this takes place, the skin as a defense starts producing new skin. Consequently, the tattoo gets faded or gets removed.
9. Tattoo Removal Creams
Tattoo removal creams are one of the safest methods one could employ to remove tattoos. You can use Profade 3-step action, Tat B Gone, and other branded creams to remove tattoos safely. However, these tattoo removal creams do take a lot of time as they fade the tattoos over time.
10. Plastic Surgery
Plastic surgery is the quickest fix available and also one of the less expensive and painful ones. If you cannot go through the entire process of laser, you can have your plastic surgeon graft another layer of skin on your botched tattoo area. This one is popular with many people.
11. Saline Tattoo Removal
You can try out this method for eyebrow tattoo removal. You would have heard about permanent makeup application, right? Well, it is the same procedure but instead of injecting the pigments, a saltwater/saline solution is injected in the brow area.
The injected salt gently extracts the skin out of your skin without causing you much pain. Your skin will also remain intact. It can take up to 4-6 weeks for this procedure.
Home Remedies To Remove A Tattoo
1.Honey with Aloe-Vera, Yogurt, and Salt
This homemade mixture can help you get rid of your tattoo naturally. However, it will take time and several applications. Moreover, honey with aloe vera, yogurt, and salt is beneficial for your skin and can do wonders. It's natural so it will have no side effects. Hence,
2. Apricot Scrub And Salt
Mix Apricot scrub with salt and rub it to your tattoo. Salt in this mixture helps to scrape away the skin while the apricot blurs the ink. However, this method will not give instant results and is partially effective.
3. Covering it with make-up
There is a well-known saying 'Out of sight, out of mind'. So you can make the tattoo out of your sight by simply applying makeup. This method is inexpensive, pain-free, and easy. You just need to camouflage the tattoo and you are done. For doing the same, you can use a good amount of concealer and foundation that matches your skin color, and apply loose powder to set the foundation. Or you can use a special concealer designed to camouflage tattoos. However, these are not permanent solutions but you can always resort to them when in need.
4. Home-made tattoo removal cream
If you aren't into tattoo removal creams. Well, you can make one at home using natural ingredients. Take fresh aloe vera pulp and mix it with one tbsp of paederia tomentosa juice, and two capsules of Vitamin E. Apply this mixture regularly and massage it well. Repeat 4 times a day for 1 week or more.
5. Wrecking Balm
This one sounds too good to be true! It's a balm which you can use to fade away that regretful tattoo. It is a revolutionary product for those looking for a tattoo fix. Unfortunately, this takes a humongous long time. You have to be religious and diligent about it. It works, but it's slow and expensive. It won't be painful to your body, but certainly painful to your pocket! So, there you go, one more way on how to remove a tattoo!
6. Salt Scrub
This method could be a savior. If you wanted to know how to remove a tattoo, then you are just at the right place.
This method involves over exfoliation. Though it is not a good thing to scrub away your skin, this is the last resort method to get rid of an eyesore on your skin. You can use the salt scrub for a long period of time to scrub the tattoo away, but you also have to be careful about not hurting your skin too much. It's an inexpensive method, but can leave lasting damage on your skin.
7. Salt And Lemon Juice
Using salt and lemon juice is one of the ways to remove a tattoo. Instead of opting for laser tattoo removal, you can use these ingredients to remove your tattoo naturally.
To use this method, mix 100 gms of salt with lemon juice and soak a cotton ball in that solution. Now rub this soaked cotton ball on your tattoo covered skin for about 30-60 minutes till the mixture is deeply absorbed by your skin. Once done, you can wash it off using warm water.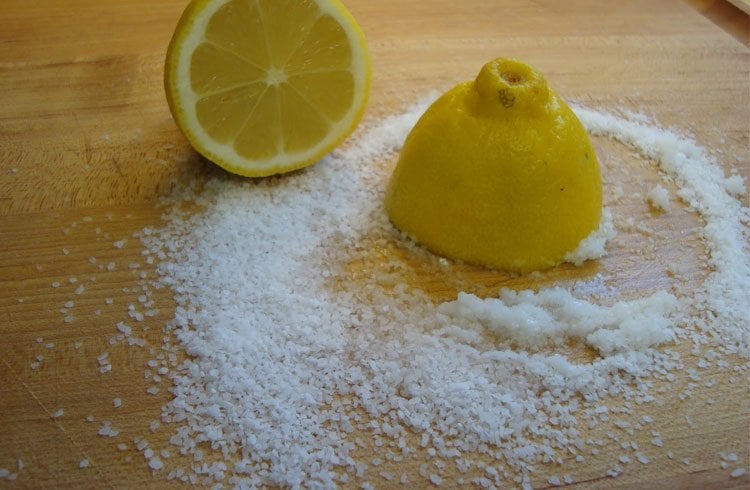 8. Honey
One of the best ingredients for how to get rid of tattoos naturally is honey. Follow the below instructions to prepare the best tattoo removal natural cream.
You will need fresh aloe vera gel, salt, sugar free yogurt and honey. Mix all the ingredients until it forms a cream like paste. Before applying the cream, make sure you thoroughly clean the tattoo covered area. Now apply the cream until it is completely absorbed by the skin so that it can remove the tattoo ink.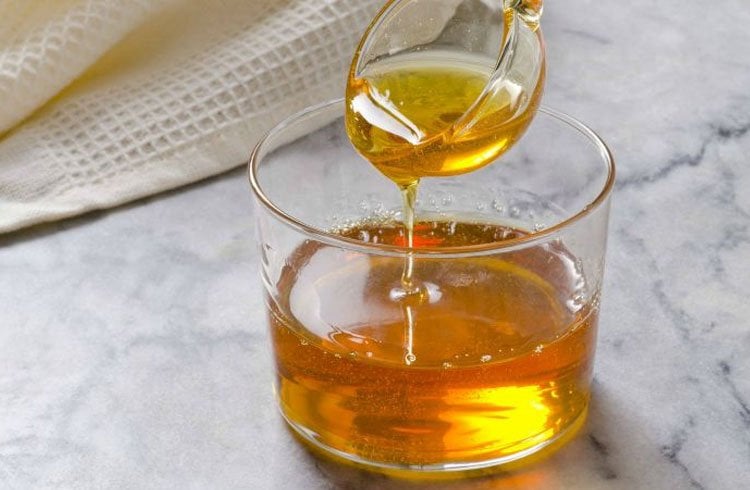 9. Lemon
Is tattoo removal painful? Yes, it is. That is why you need to try out this natural tattoo removal without laser method. Lemon is one of the most common ingredient found in our houses and it can be used for tattoo removal instead of of opting for some tattoo removal technology.
Start by cleaning the tattoo area with warm water, squeeze some lemon juice and rub it on the tattoo area. After rubbing the melon juice, wait until it dries up and your skin becomes hard. Once it is dry, you can rinse it off using warm water. Definitely a cost effective way to remove tattoos at home.
Check out the below before and after tattoo removal image using lemon juice.
The best and the least expensive and painful method of removing a permanent tattoo is no doubt the decision to "NOT GET A BAD TATTOO!" The wise ones say that you should get a temporary tattoo and see how it suits you before you decide to have it permanently! Remember, this is your body and you should definitely make a very wise choice about it before deciding to ink something.
FAQs
Does Tattoo Removal Cream Really Work?
Yes, they work but they don't show instant results. Moreover, it also depends on the size, color, and age of the tattoo.
Can you completely remove a tattoo with a laser?
The laser method makes the tattoo less visible.
Is plastic surgery safe for tattoo removal?
Plastic surgeries are safe if done by professionals.
Can a Permanent Tattoo Be Removed Naturally?
You can try home remedies to remove permanent tattoos naturally.
How to remove permanent tattoos without a laser?
You can remove permanent tattoos through various methods like using tattoo removal creams, surgical excision, Intense pulse light method, Dermabrasion, Salabrasion, etc.  
While there are ways to remove permanent tattoos, the delicate tattoos that are done, such as eyebrow tattoos, lip or cosmetic tattoos might be a little difficult to get rid of. So make sure you think twice on the decision to get a permanent tattoo and then removing a permanent tattoo.
Hope you enjoyed this post on how to remove a permanent tattoo. Please share your comments with us.