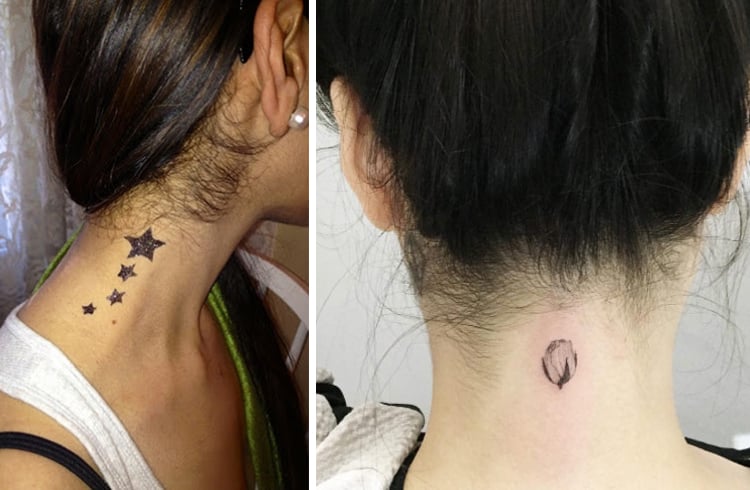 They look delicate, dangerous and sometimes alluring and once you see a good design, you would love to have them. Those are neck tattoos for you – beautiful pieces of art in a delicate little place.
Even the most enthusiastic tattoo lover avoids tattoo on neck because it is an extremely delicate area and intricate tattoos are often very painful here. You can choose to have the tattoo on back of neck or the sides depending on your choice and design. The final decision is yours and this article will help to make this choice a little easier. We have curated some of the best and the most unique neck tattoo designs from the Internet and you can pick your choice! Let's get started!
1. Amazing Art for the Nature Lover:
Some of the best pieces of art are available with nature and nature lovers have tried to appreciate this wonderful art form by having them as tattoos. Here are some unbelievable and unique tattoos on necks depicting different forms of nature – flowers and animals.
A rose to give you a floral boost: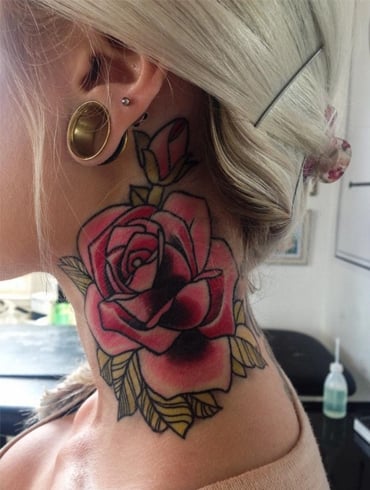 A mix of foliage and flowers: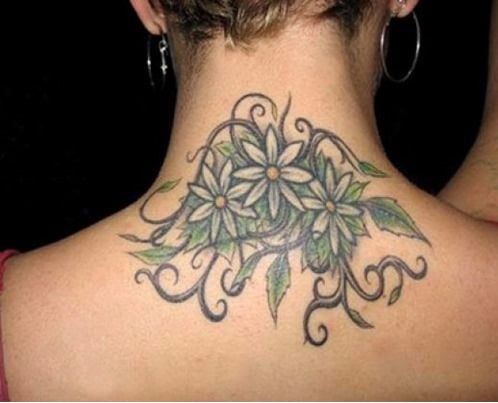 Gothic art with a twist (This one's a little ominous, so if your folks are not big fans of the Occult or Goth, avoid this one!) This piece is extremely intricate and will take long hours for the tattoo artist to recreate. On top of it, this area is again extremely vulnerable and soft. You will be hurt and you should be prepared for this. If you are not a fan of needle pains, we suggest you go for small neck tattoos. We will show you some ideas in the later part of this article. But for now, revel in the beauty of this shaded piece of art: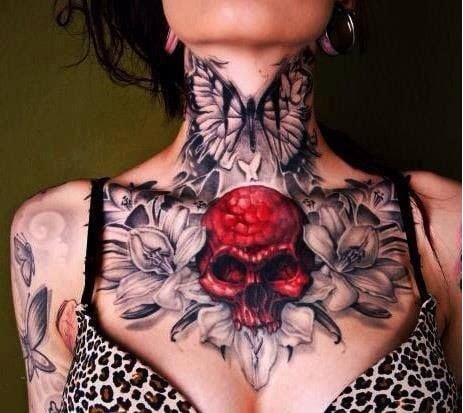 A butterfly in an unlikely place – this tattoo is colorful and the detailing that has gone into it makes it look life-like. For a fluttering beauty like you, this one is a perfect addition: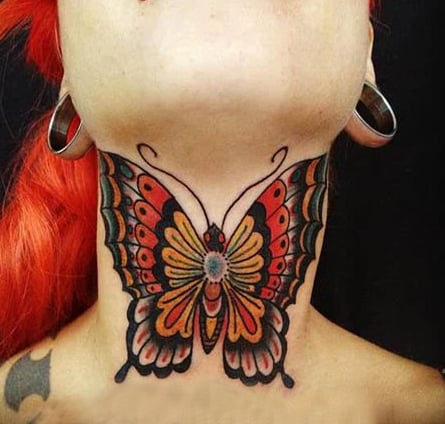 2. Minimalist Magic:
Like we mentioned earlier, the neck area is extremely sensitive to pain and getting a big tattoo might not be a great idea if your threshold for pain isn't much. However, if you are really very keen on a neck tattoo, these small neck tattoo designs may be a perfect place to start. You have a neck tattoo and it won't be too painful either.
You are unique, aren't you? This barcode neck tattoo is an amazing way to depict your uniqueness. After all, there is only one YOU in this universe. (Forget the deal about doppelgangers)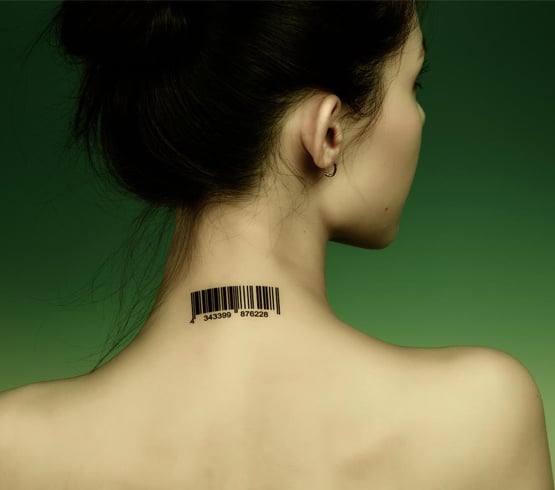 Fly away to the world of your dreams with this swallow tattoo: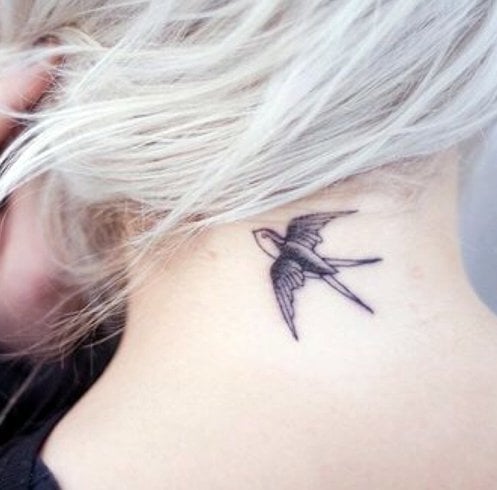 Your zodiac sign emblazoned at the nape of your neck: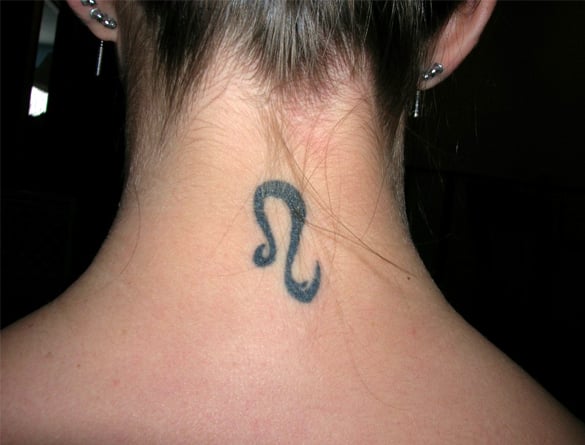 Now that you have checked out the minimalist neck tattoo designs, let's check out some huge neck tattoos (You can always choose to have them once you are over the pain-related consciousness!). We are sure these designs will actually compel you to get a bigger neck tattoo!
A stylish tribal neck tattoo speaks in volumes. Make sure you understand the true meaning of these tribal symbols before getting one. Remember, the tattoo is very close to permanence, and you definitely don't want to get stuck with a symbol that means nothing to you!
[sc:mediad]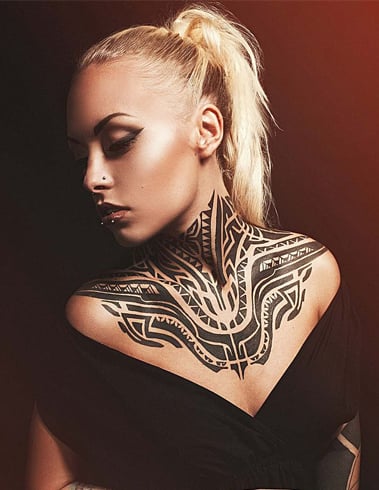 Create a riot of colours with this magical tattoo: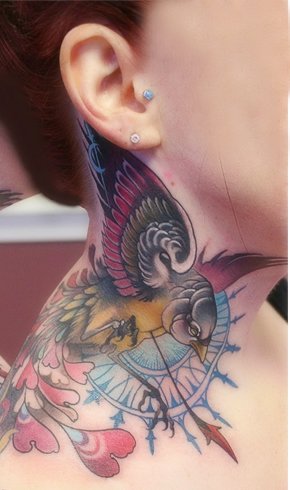 A symbolic perfection: This particular tattoo seems straight out of a fairytale. The clean lines, the magical shading and the beautiful geometry – we wish for this tattoo over and over again!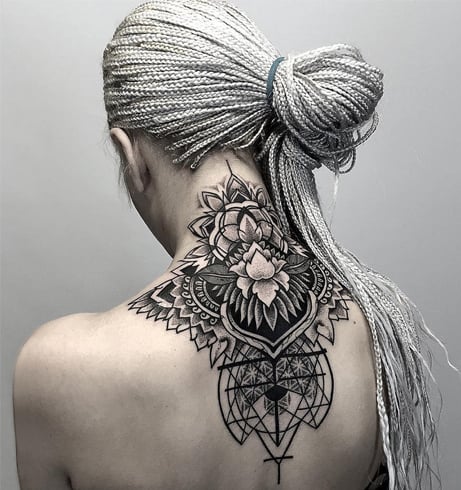 Last but not the least, check out a celeb sporting a neck tattoo: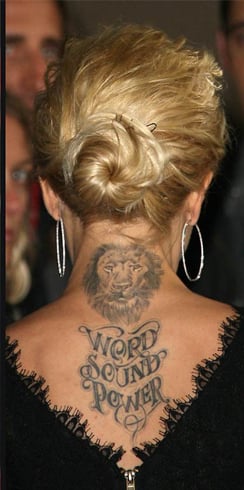 We do love Beth's tattoo, but we are kind of confused about what it means to her. Perhaps 'Word, Sound and Power' are magical words for a singer? One can only guess
Images Source: pinterest