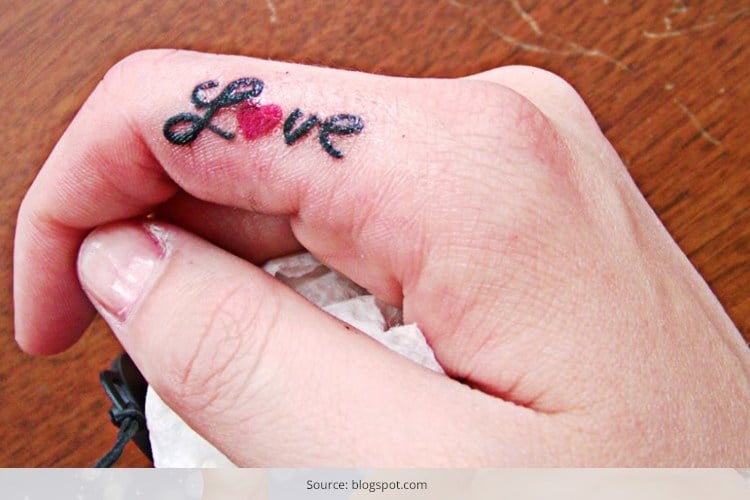 It sure is a world of GIFs, Tablets, Tattoos and all that. Where does 'Ink' come in between? Well, with the concept of body art going on full steam whether it's on actresses or the common man, Finger Tattoos is the next thing up the fashion radar.
[Also Read: Black and Grey Wrist Tattoos]
What is finger tattoos meaning? It's nothing but a permanent style commitment that is chic and forward looking. In simpler terms, long finger tattoos or small finger tattoos are all about showing off a form of talent, passion, even a belief without saying a word.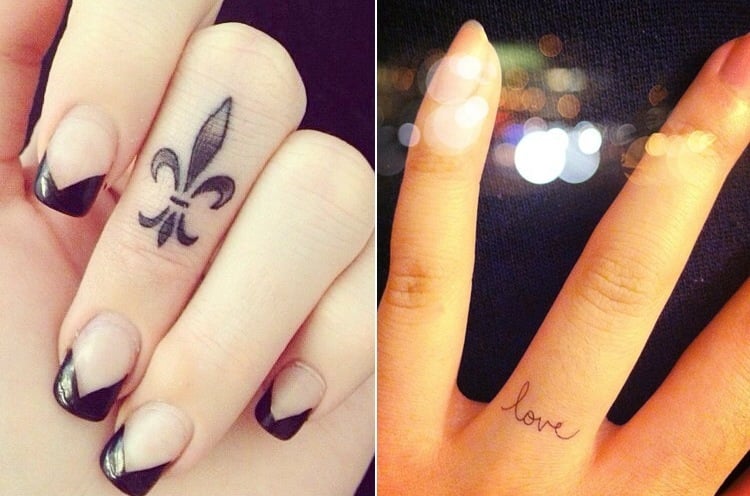 Tiny Finger Tattoo Ideas
So get ready to soak yourself in finger tattoo designs that are super trendy, super catchy and absolutely rocking. You will realise Finger Tattoos don't just end up in designs, the finger tattoos words are even more in!
1. Love You Lotus
Sometimes the beauty of design lies in its simplicity. For example, the lotus finger tattoo on the index finger. Isn't this Tattoo on finger chic looking?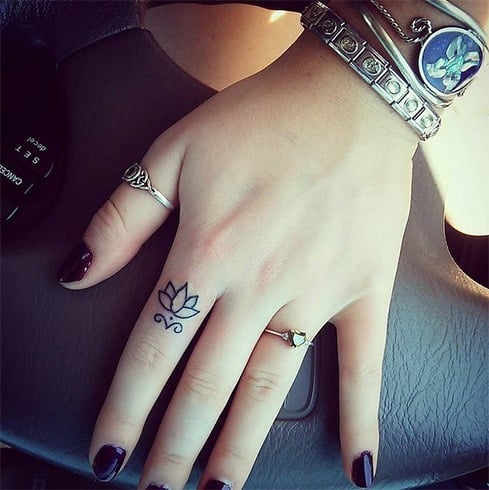 2. Rose Is Not Just For Valentine's
Don't you wish you get a chance to wear rose each day, be it Valentine or no Valentine? Check this Inside Finger Tattoos which makes finger tattoo designs look so beautiful and heavenly.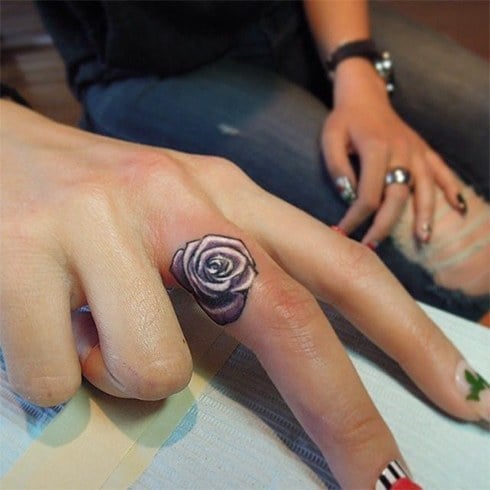 3. Ring Finger Tattoo
Now catch a glimpse of crescent moon even in day time all thanks to the Tattoo on finger.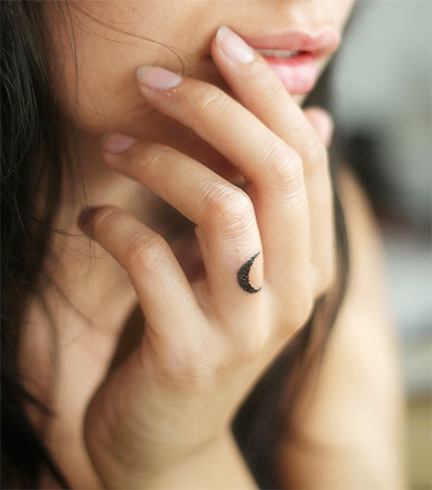 4. Carbon Redefines Cuteness
Those of you who prefer to rock in your own distinctive way, there is nothing better than this Tattoo on finger. What does it remind you of – chemistry class or an orbit?
[Also Read: Bird Tattoos]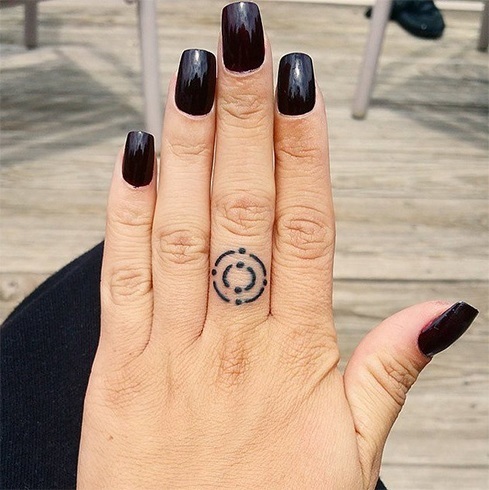 5. Diamond Bright
This is double delight when it comes to wearing diamonds. Just above the real diamond on the ring finger there is diamond-like Tattoo on finger.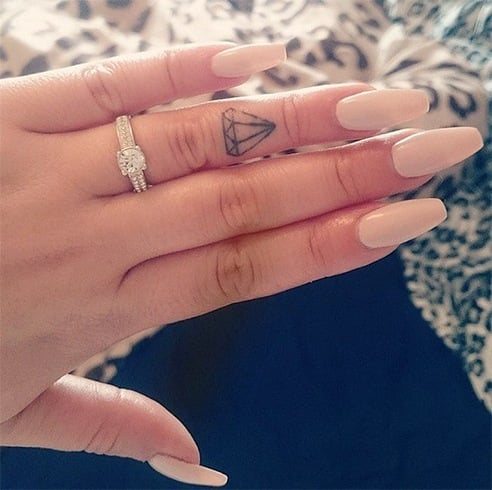 6. Lovology
The pulse is racing but the Inside Finger Tattoos is making the heart jump out with joy.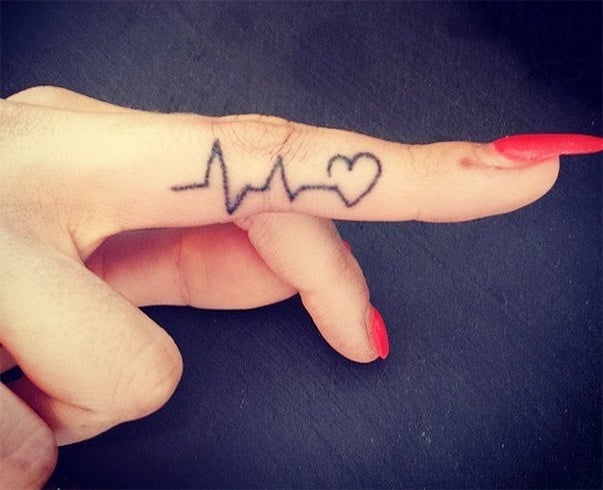 7. Arrows That Are Angled
Is it arrows meeting or a sense of geometrics at play? Decide after seeing this Inside Finger Tattoos.
[Also Read: Infinity Tattoos]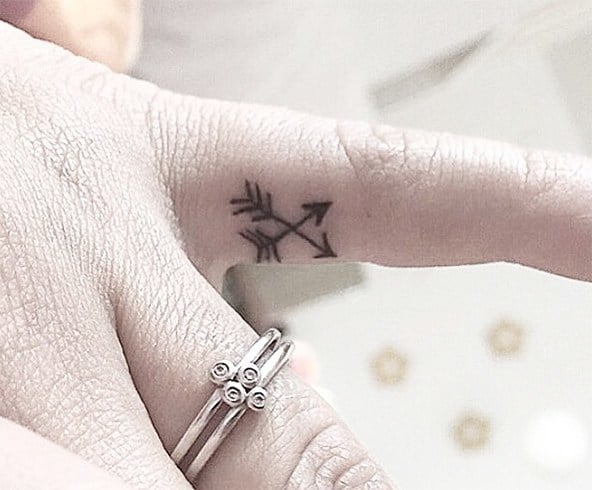 8. Cut Or Snip?
No cutting the pouch, just wearing the snipping look with this Tattoo on finger.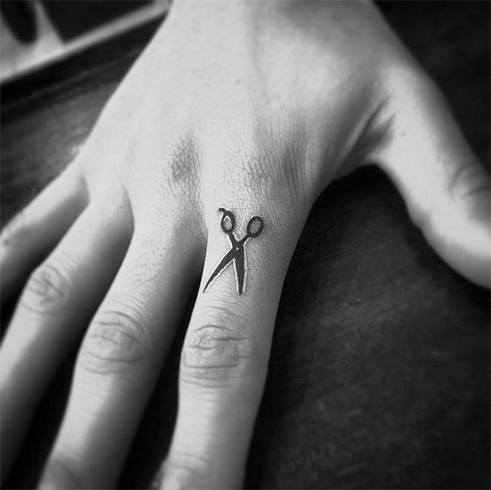 9. Bird Or Feather Which Is Cute
Fly away to nowhere, with this sweet little Tattoo on finger.
[sc:mediad]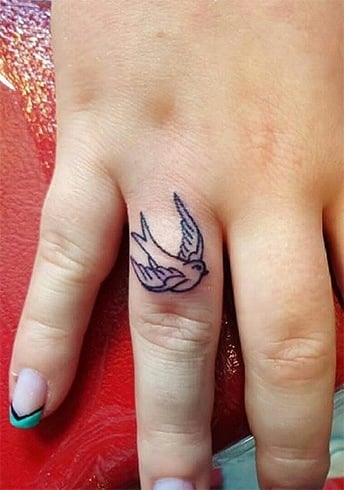 10. Naughty Cat
Aw…what a lovely kitten impression this Inside Finger Tattoos gives. Don't you feel like touching the cat's whiskers?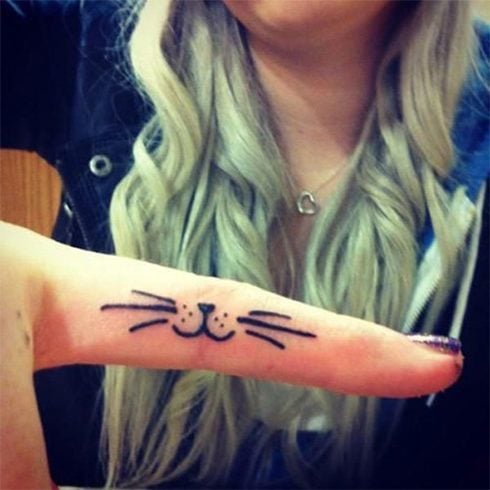 11. Cat Eye – The Girl Or The Cat?
This one is a tough thing to decide – who looks cat eye more – the girl given her winged eyeliner or the Tattoo on finger? Irrespective of the final call, both look cute.
[Also Read: Watercolor Tattoo]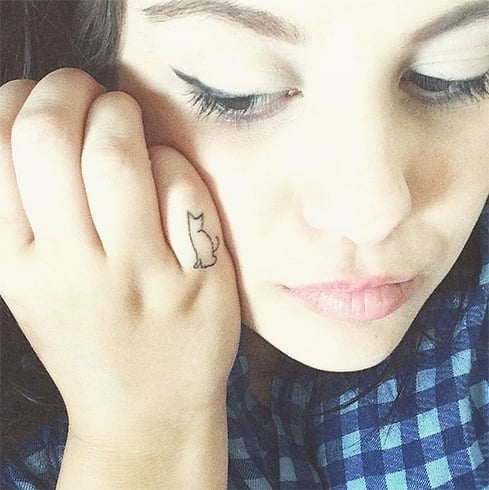 12. Virgo Is Star
If you are astrology maniac, then go ahead and sport Virgo as Tattoo on finger.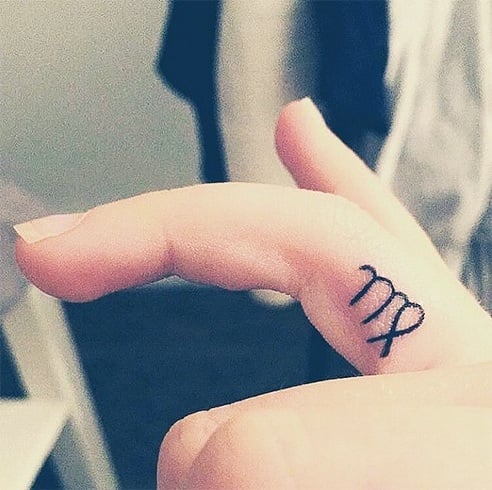 13. Wedding Ring
How do you announce your engagement or marriage? One of the most interesting ways is through wedding ring tattoos. Even finger tattoos words are enough to explain the meaning of the finger tattoo.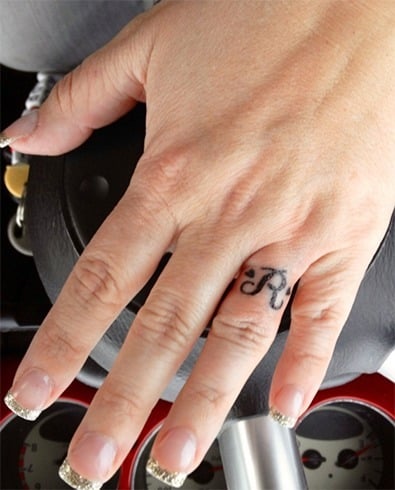 14. Tusking It Elephant Style
Some heavy weight this finger tattoo designs is. Goes to show how true an animal lover you are.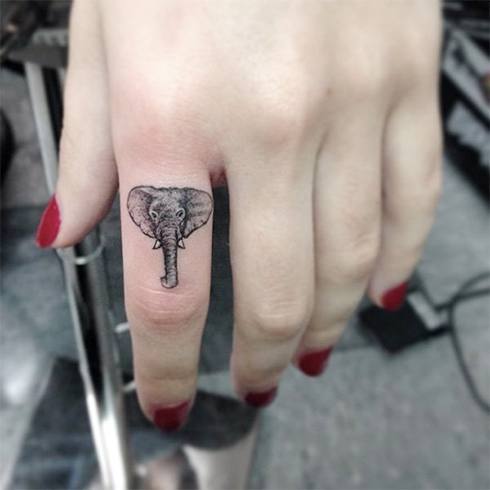 15. Lord Ganesha Loves It
Yes Lord Ganesha is a symbol of fortune and good luck. Wear it in the form of long finger tattoos and see how Laddu Ganesh grants all your wishes.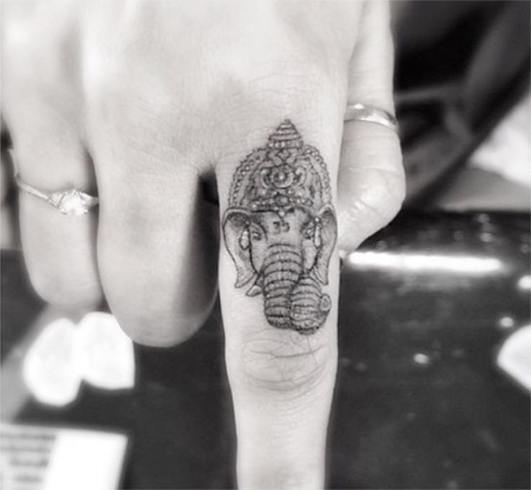 16. In Time Anything Is Possible
So very true are this finger tattoos words, isn't it?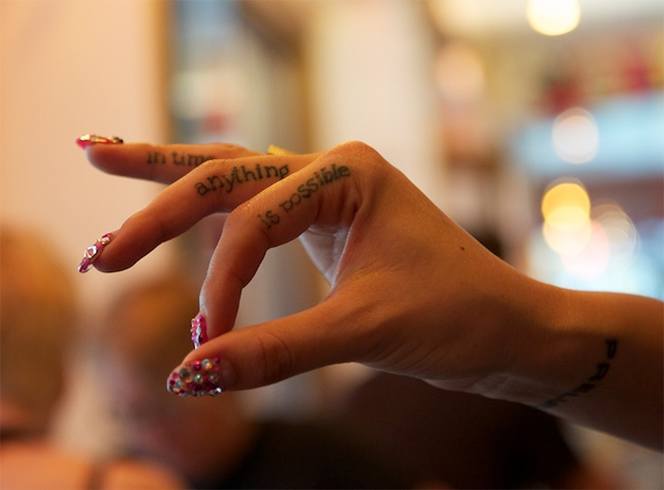 17. Don't Forget To Smile!
In the thick of life and situations, a simple smile in the form of a finger tattoo can lift you from the state of darkness. Put this Tattoo on finger and see how life shines.
[Also Read: Cool Wrist Tattoos For Girls]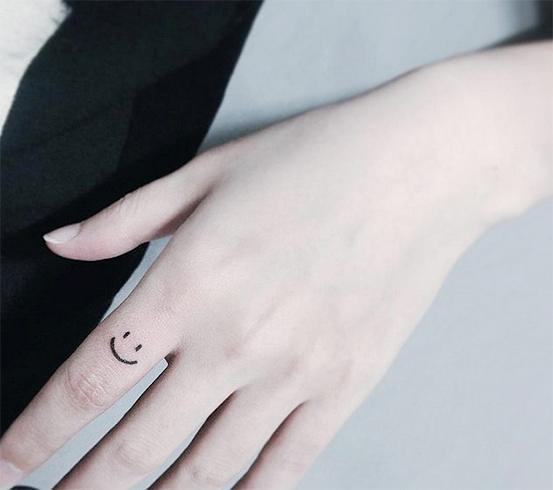 18. Ink That Date
Your ring finger us not meant just for rings. You can also adorn it with ring finger tattoos. One of the best wedding finger tattoos idea is to ink your wedding date. Not only is it unique but it will also ensure that you never forget your wedding date.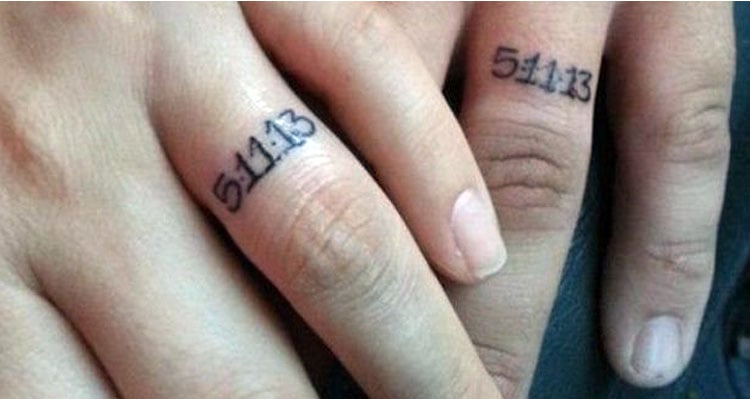 19. Tie It Up In A Bow
A lot of people prefer opting for small finger tattoos that look pretty and dainty. This bow finger tattoo looks absolutely cute and perfect for your thumb finger.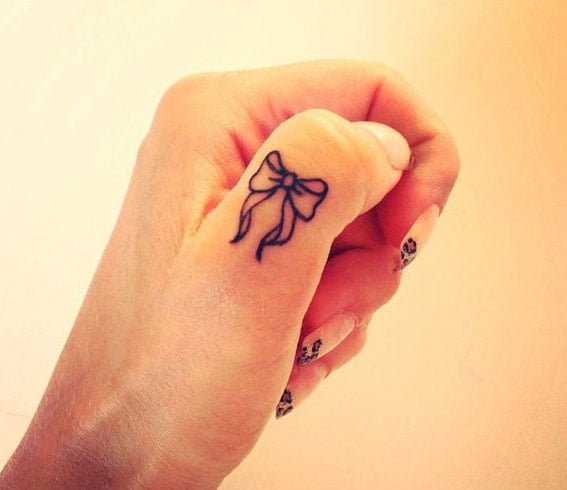 20. Flaunt Your Interests
A finger tattoo is a great way to flaunt your interests and let the world know about it. If you are a music lover the below image is one of the best finger tattoo for you to get inspired from. If you love photography, then you can get a camera and its accessories inked on each of the fingers.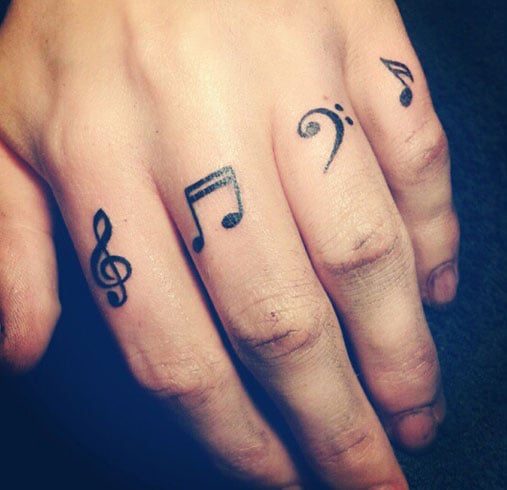 21. Worded Tattoos
Finger tattoos with words are one of the best way to keep yourself motivated while going through tough times. It can be something as simple as a single word like Hope, Faith, Strength, etc.
[Also Read: How to Remove Tattoo]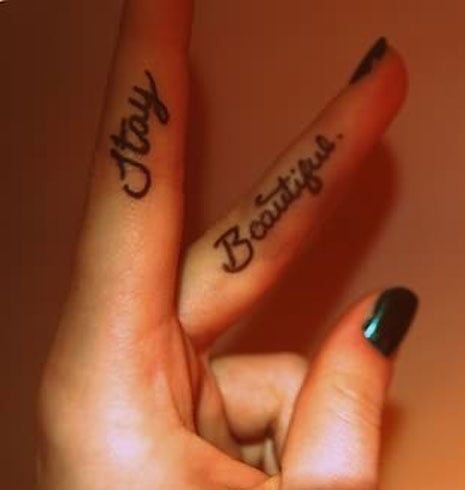 22. For The Makeup Fanatic
This female finger tattoo is perfect for the makeup fanatic girl. Get a lipstick inked on your finger and paint your nail with any color of your choice. Isn't it a cool way to carry a different shade of lipstick with you all the time!!!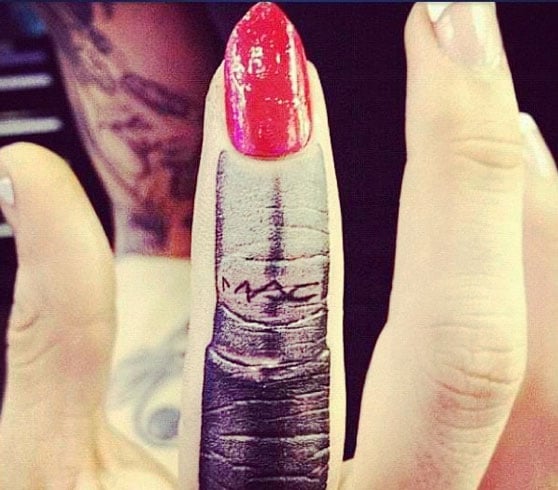 23. Wrap Them Around
Here is a cool finger tattoo that will leave you mighty impressed. This feminine finger tattoo is a simple chain tattoo which looks wrapped around your finger.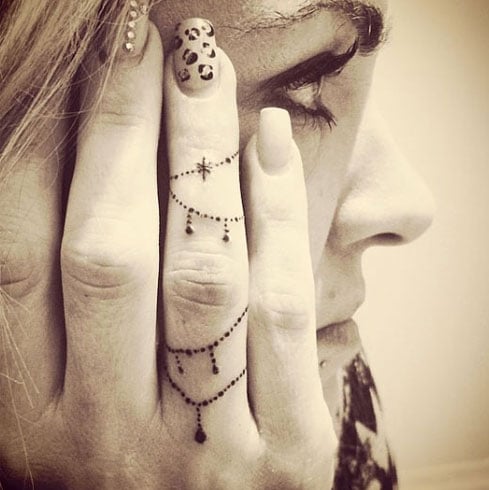 24. Love It? Ink It!
If you are searching for simple tattoos on fingers ideas, then you can take a look at the below image where the word love is inked with a cute little heart.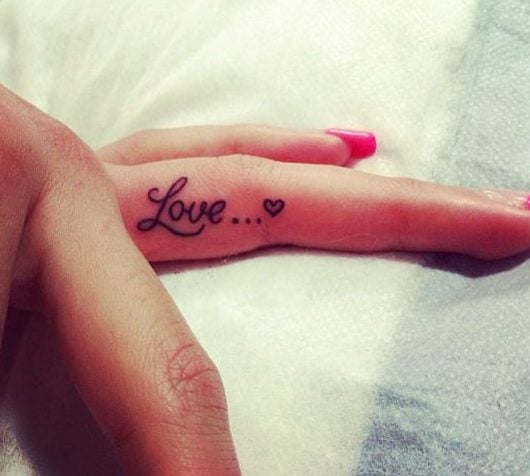 25. Heart It
Heart designs are amazing and you have a wide range of heart finger tattoo designs to choose from. You can either get it tattooed on a single finger or try the below clever style.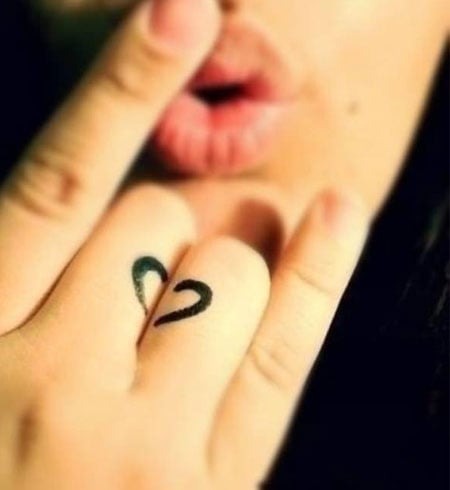 26. Side Finger Tattoos
If you are thinking of getting a side finger tattoo, then we suggest you try out something fun and quirky. It can either be a funny design, symbol or a worded tattoo.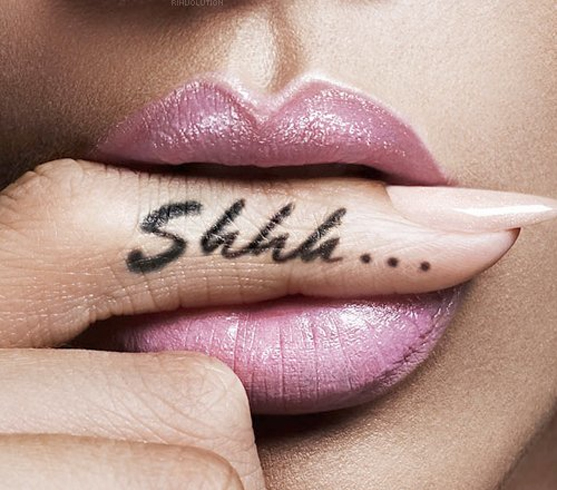 27. Unique Finger Tattoos
Looking for unique finger tattoos that would leave everyone amazed and in awe? Well we are sure the below image is unlike anything you have seen before!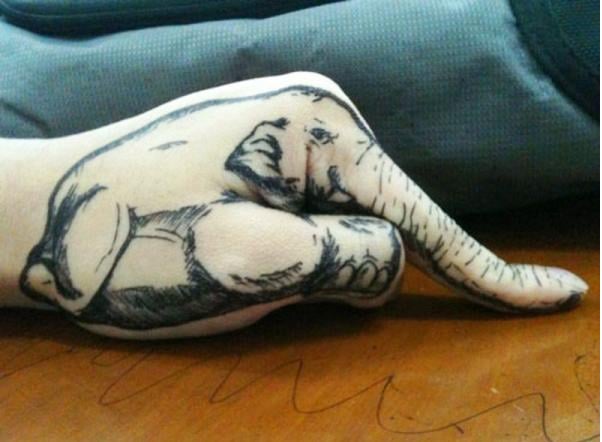 28. Little Finger Tattoos
How many times have you validated your promises with a pinky promise? Countless times we are sure. How about making that promise permanent by getting this pinky finger tattoo inked?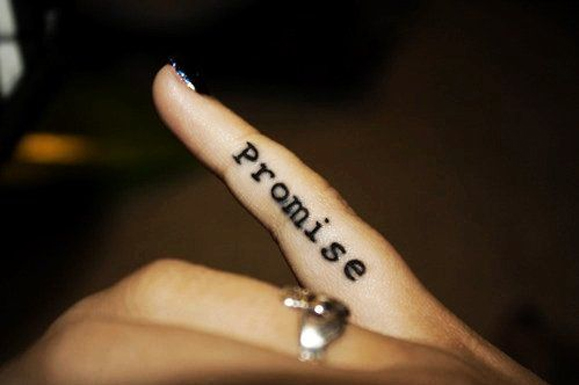 29. Religious Tattoos
Religious tattoos like Om finger tattoos or cross finger tattoos are in huge demand and they look amazing when inked on your fingers; be it on top of you fingers or as inner finger tattoos.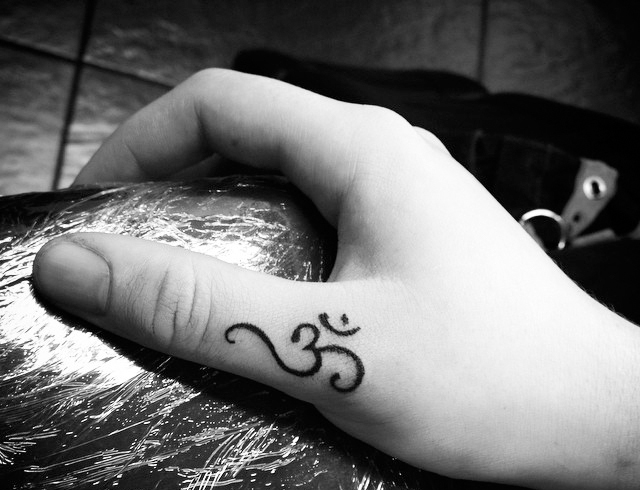 30. Infinity Finger Tattoos
One of the most versatile tattoo design is the infinity symbol. You can either get a simple infinity symbol tattooed or a double infinity symbol or an infinity symbol intertwined with roses, feathers, birds, hearts, etc.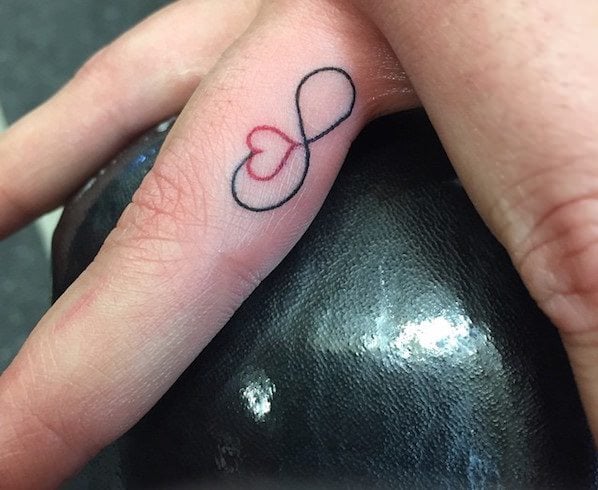 Now which of these Finger Tattoos are you going to get inked and circulate to your friends? Enjoying lies in sharing, remember? So let us know your favourite finger tattoo.