Are you planning to get inked? Are you game for getting a rib tattoo inked? Check out this post for the hottest tattoo designs in town if you want your torso to be the talk of the town!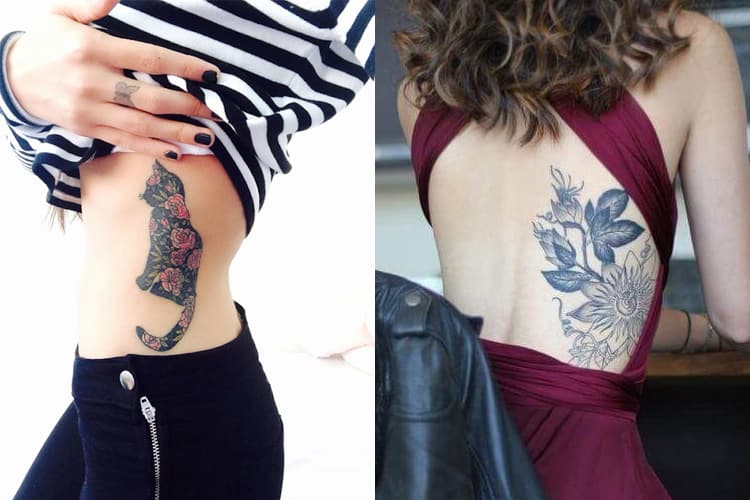 It's hard to imagine a body art more versatile than tattoos. Not only can you let your imagination go wild while choosing a tattoo design but it also allows you to select any place on your body where you want to get inked. Whether you love simple designs or fancy ones; there are many rib tattoo design options out there to catch your fancy.
We don't want you to fall into the common design trap-so we curated some awesome rib tattoo design ideas that will help you spice things up. Keep the following ideas handy next time a trip to the tattoo parlor starts to feel a bit dull.
Precautions You Need To Take Before Getting A Rib Tattoo Inked:
Here are a few things you need to keep in mind if you are planning to get a tattoo inked on your ribs.
In case you are prone to allergies you can consult a doctor before getting a tattoo done.
Remember, the size and placement of your design may determine the experience you have under the needle. The ribs are considered one of the most painful areas to get tattooed. Those with a low pain tolerance should choose small tattoo designs.
A mild rash, pain, and fever are common side effects of getting inked. You can keep a soothing ointment and mild painkillers handy to decrease your discomfort.
Always opt for a reputed and hygienic tattoo parlor if you want to get inked.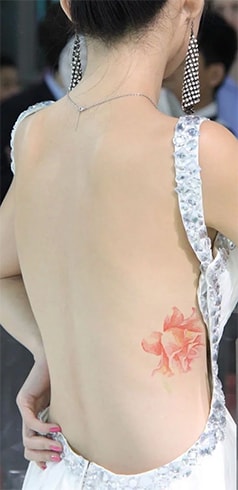 Rib Tattoos For Girls:
Rib tattoos are a feast for the eyes. The beautiful side designs come in striking colors and intricate artwork. You may also look out for big or small rib tattoo designs which may extend from shoulders to waist. Whatever tattoo design you choose to go for it should be in sync with your personality and pain-tolerance level.
Top 15 Rib Tattoo Designs:
We have curated some sensational and sensuous rib tattoo designs for girls. Check out our list, and select a design that catches your fancy. We hope, at least few of these designs may serve you as an inspiration.
1. Write Love Notes In Style:
Wearing your heart on your sleeve is passé. A sweet message for your 'special someone' on your ribcage in the form of a tattoo design is a quirky way to flaunt your love for Gen Next.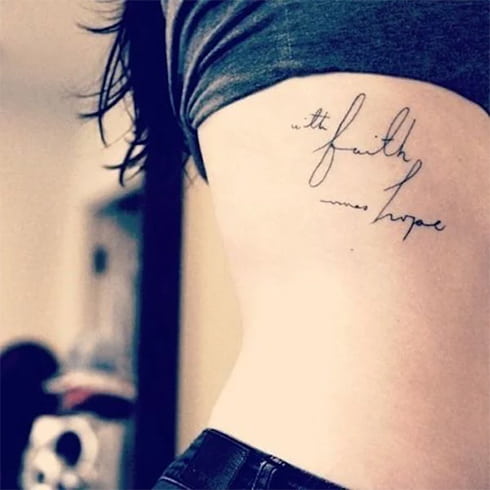 You can go for a similar tattoo that is designed horizontally along the ribcage.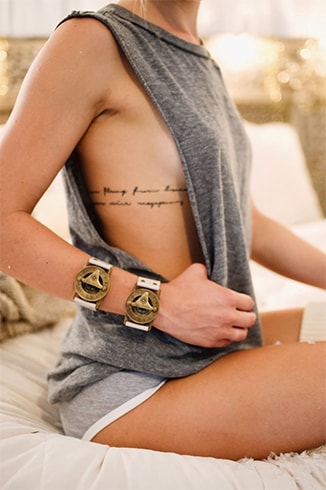 2. Say It With Flowers:
Create beautiful flower designs with a vase for a unique feel.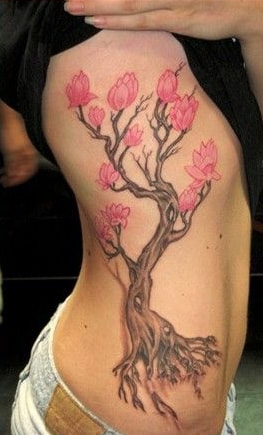 Flowers may signify different things. You may choose a design that best represents your emotions.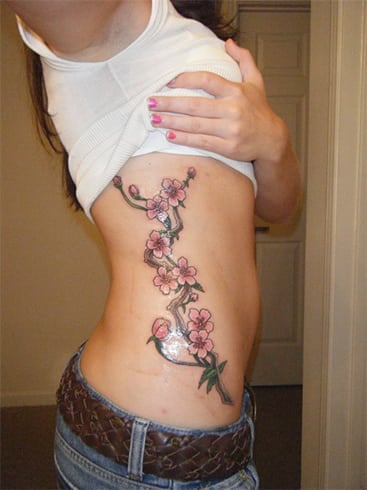 3. Go Over The Moon:
A simple moon design makes for a perfect rib tattoo.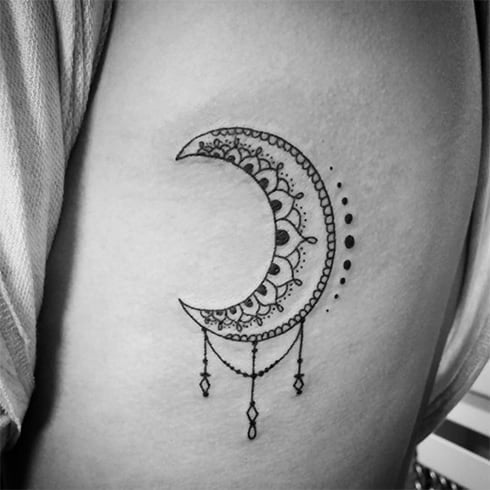 A tattoo on your ribs does not necessarily have to be large. It can be in the form of a miniature moon, too.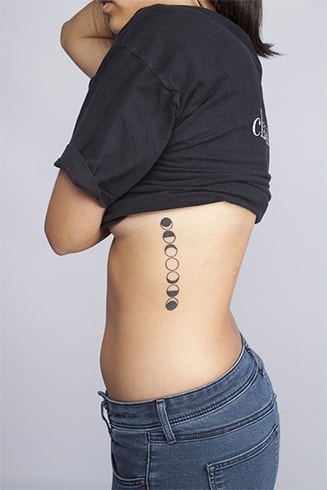 4. Be On Cloud Nine:
A cloud design such as this one is dreamy and romantic.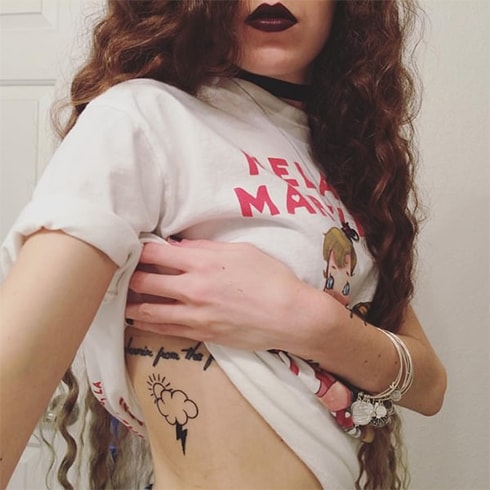 This interesting cloud design is sure to win you many compliments.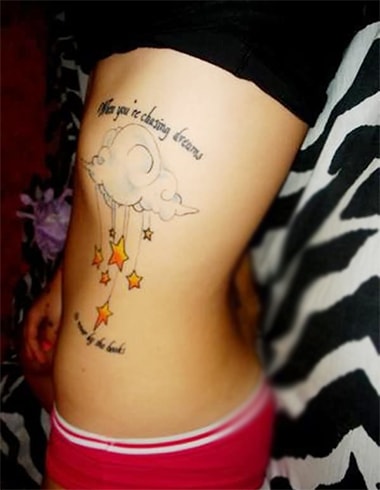 5. Swoon Over Swans:
Swans are a perfect tattoo choice for couples. You and your better-half other can get matching swan tattoos such as this one below.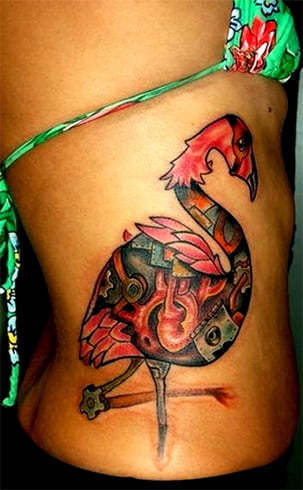 You can add your own creativity like flowers encircling the swans for a distinctive look.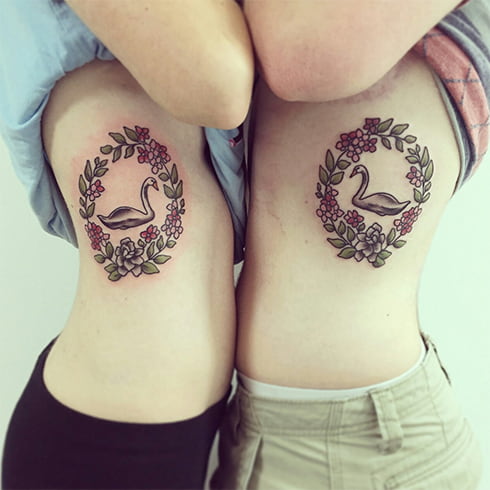 6. Add Adventure To Your Tattoo Design:
A scenic tattoo can be a gentle reminder of your past adventures.
[sc:mediad]
A stunning tattoo like this one may be a fun way to etch the memories of a romantic holiday forever.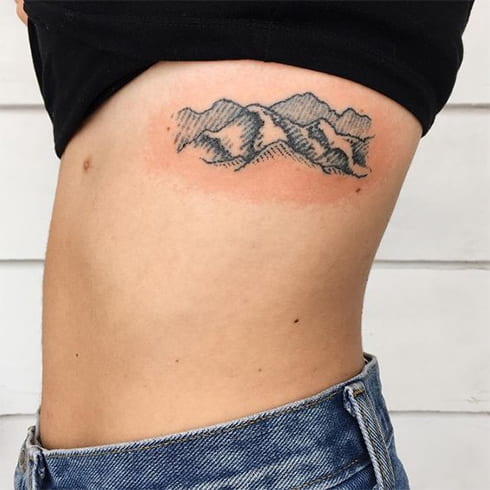 7. Look Like A Celestial Beauty With Galaxy Tattoos:
Galaxy tattoos are popular because of their dreamy appeal. You may opt for a simple or complex tattoo design for your ribcage.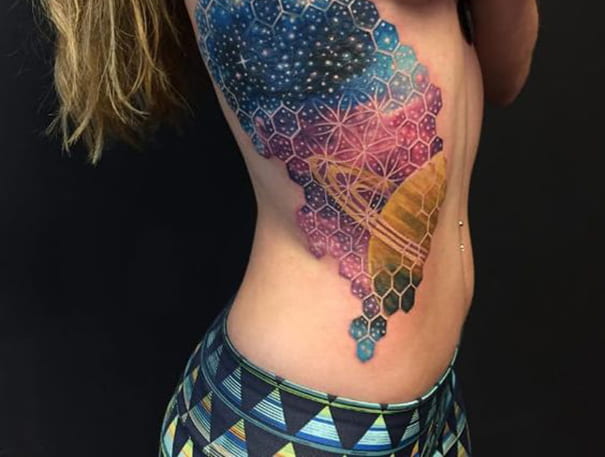 Allow the designs to represent a galaxy by blending the right colors.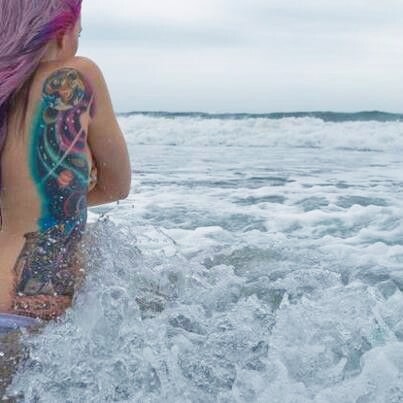 8. Experiment With Exotic Phrases:
Opt for a simple proverb in a foreign language that you love and cherish.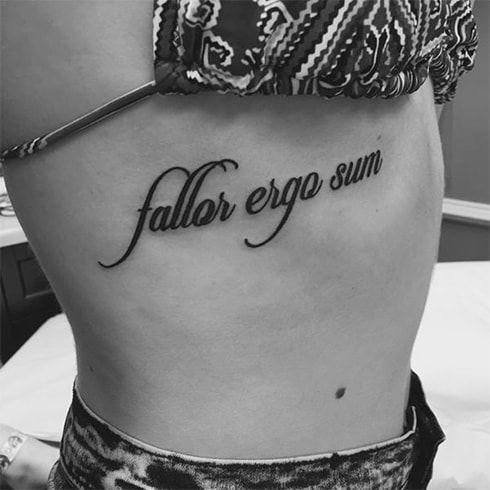 An exotic phrase can go miles to up your glam appeal.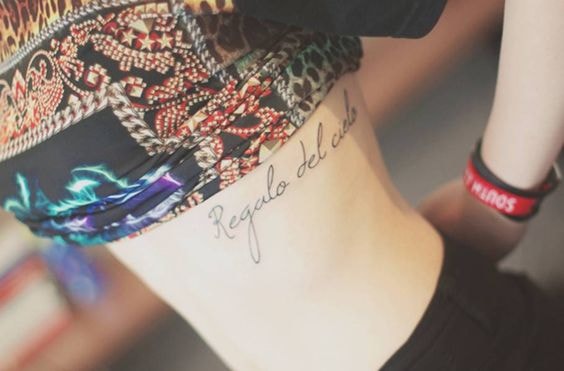 9. Bloom Like A Lotus:
Create a lotus flower design on your ribcage. Such tattoos look gorgeous from all sides.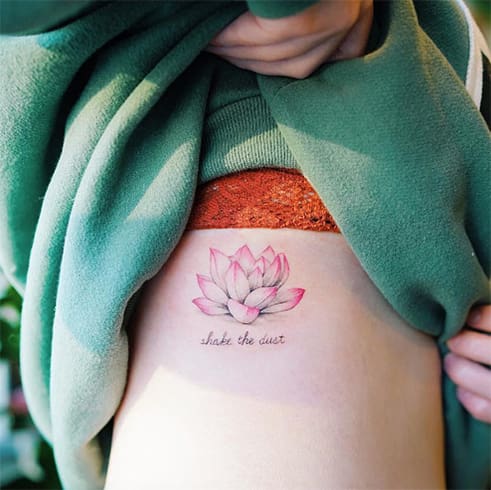 If you are an ardent lover of floral motifs, then this attractive tattoo design is right for you!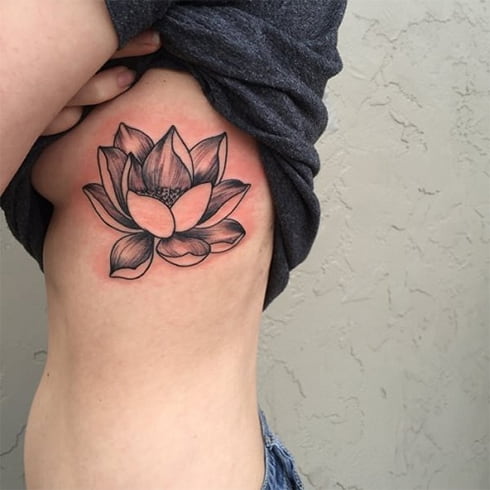 10. Romance With Roses In A Trendy Way:
The red rose in the ribcage tattoo design shown below is gorgeous. If you love elegant yet stunning designs, then you should go for this.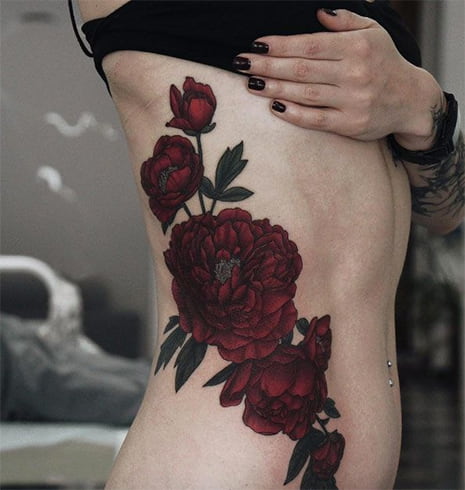 You may opt for a small or large rose according to your preference.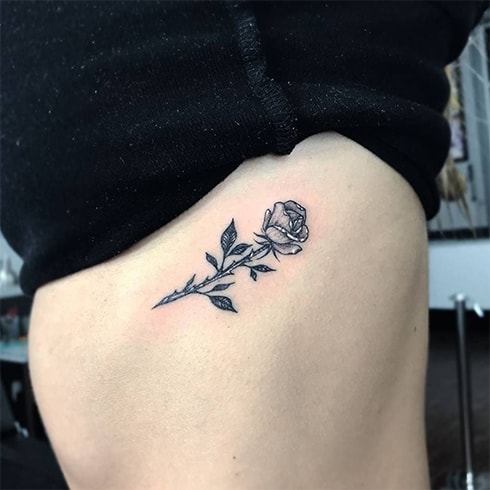 11. Drool Over This Dreamcatcher Design:
There is something about a dreamcatcher that everyone absolutely adores.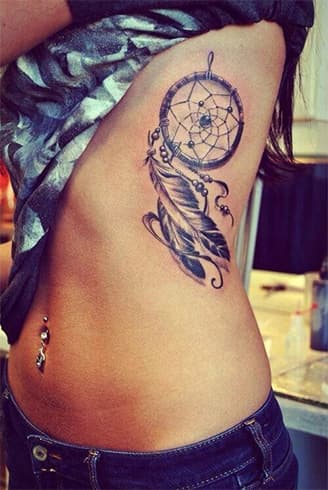 The colorful feathers as shown below makes this design eye-catching. If you are looking for a ribcage tattoo design inspiration, then you're surely going to love this one.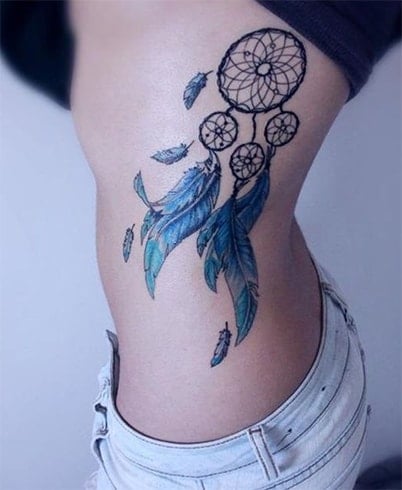 12. Bring Alive Your Fantasy:
If you are a fan of magical stories like Alice in Wonderland, then you're going to fall in love with this amazing tattoo design.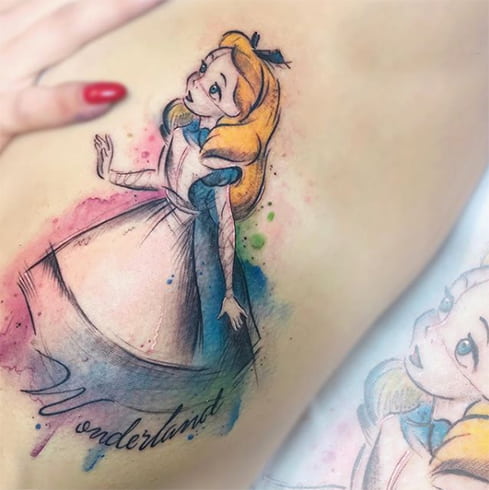 You can revisit your childhood by recreating your favorite characters or scenes in the form of a cute tattoo design.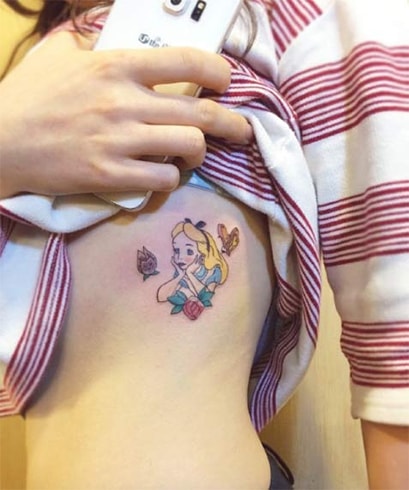 13. Paint A Pious Picture:
You may opt for biblical designs like a cross or a rose while getting inked.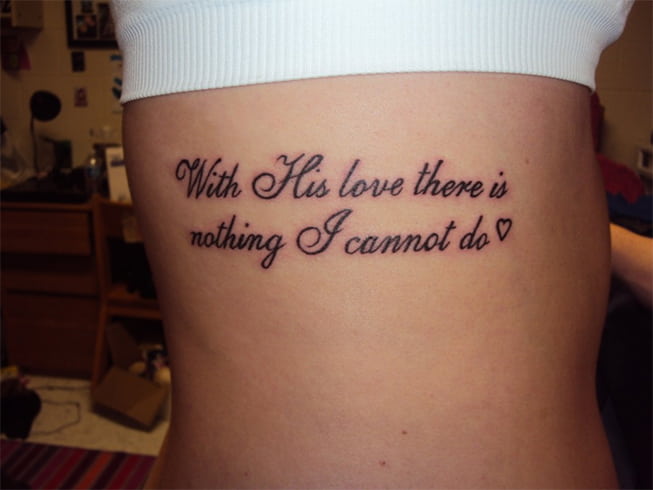 Or, you may get scripture verses that you find very empowering inked on your body.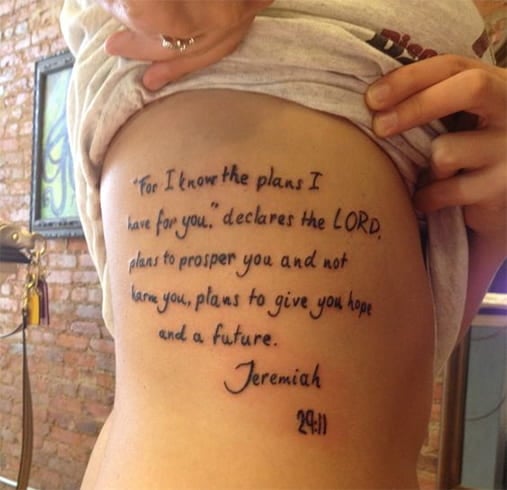 14. Arrive With Alphabets:
One or more alphabets may be significant for you. It may be the first letter of your name, your partner's name, your parent's name or even your pet's name.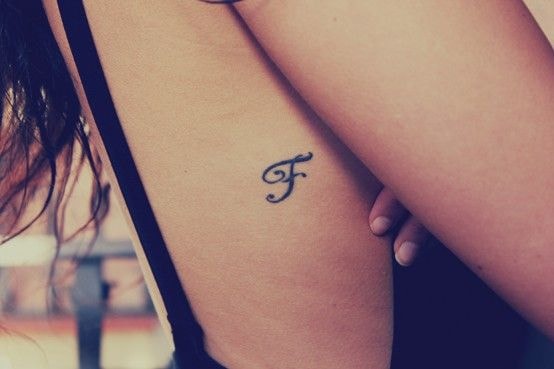 Whatever the letter may stand for, it's a great idea for rib tattoos. There are several ways to incorporate the design and choose whatever size and font you want the tattoo to be in.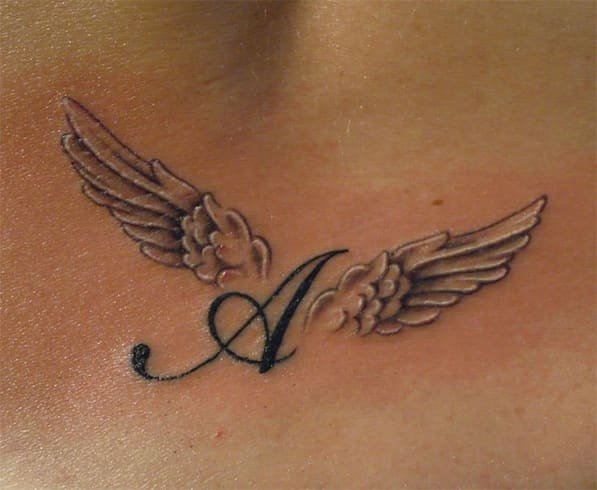 15. Get Innovative With Origami:
Take inspiration from Origami, the Japanese art of folding paper while getting a rib tattoo inked.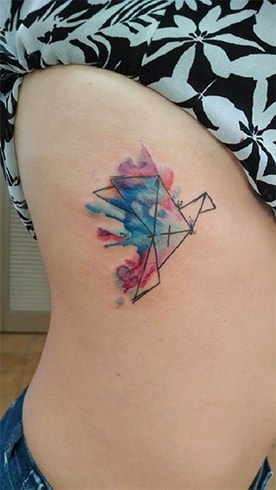 The unique design will surely make heads turn your way.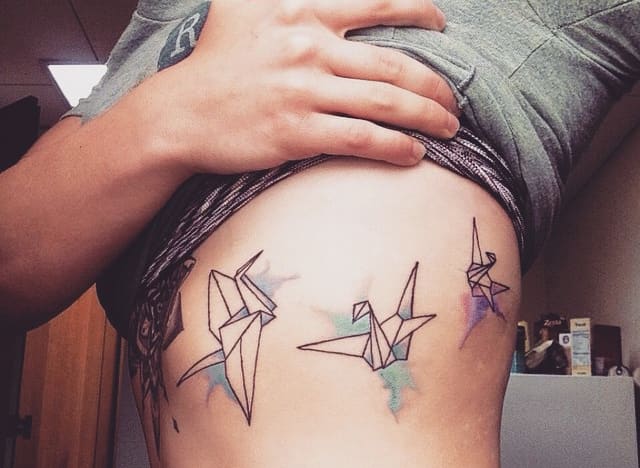 Tips For Tattoo Aftercare:
On the first night, the skin will be easily irritated and you may experience a burning sensation. The tattoo artist may apply a thin layer of covering which you should remove after 24 hours.
[sc:mediad]
Wear loose-fitting clothes for the first few weeks after getting a ribcage tattoo.
The new ink may feel itchy on your skin, but avoid scratching the area. You can apply a mild lotion to help reduce the itching.
Sleeping on your side may cause your new rib tattoos to stick to the sheets and pull the ink off. To prevent this, apply a body lotion before bedtime.
Seek immediate medical attention if you suspect you are suffering from a severe allergy or unbearable pain after getting inked.
Now you know all about the hottest ribcage tattoo designs that are ruling the popularity charts. What are you waiting for? Go ahead and get inked today!
Don't forget to tell us your favorite rib tattoo design from the above list. Also, share your recommendations with other fashion enthusiasts here. We would love to hear from you!