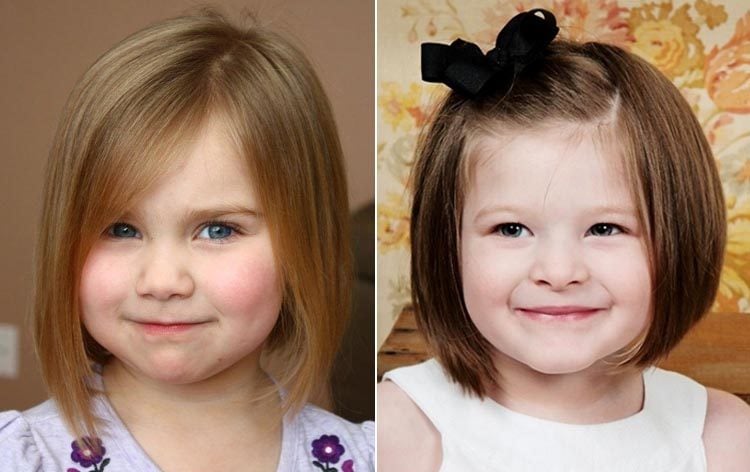 Little girls are adorable, especially in their toddler years. Everything, starting from their hair to their little toes is cute. If you have the privilege of raising a little girl you would know how a mother fantasizes hairstyles for their cute little bundle. While some tiny tots may be sparingly privileged as they are born with ample hair and can start sporting bouncy ponytails and braids by their 1st birthday, most girls take their sweet time to grow in enough hair to work with. Your little darling may be born as bald as an eagle but that's nothing to be worried about. It's mostly after Year 1 that most toddlers start growing hair faster.
[Also Read: Picking Up Trendy Headbands For Babies Can Be Fun]
When you're about 2 years, your little princess will start having enough hair to try different toddler girl haircuts.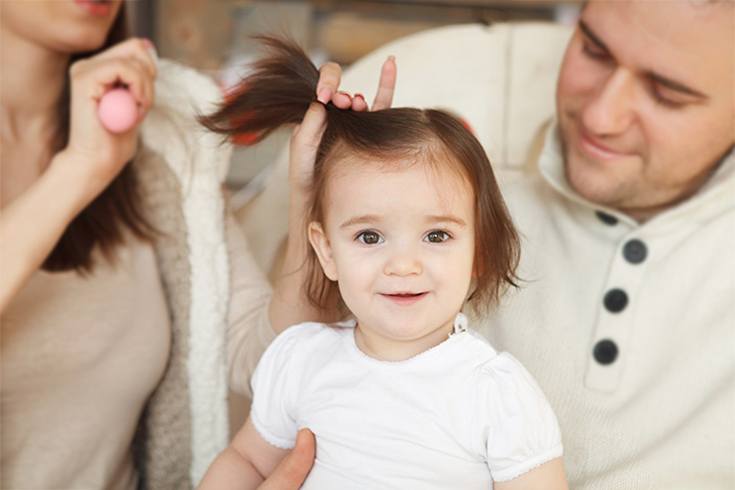 The first 5 years of her life is when you can try different hairstyles on her. So we would encourage you to try all kinds of fun toddler hairstyles. But one thing is for certain here, Toddler hair can be difficult to style. You can be dealing with a myriad of problems like the squirming toddler who just won't sit still, or the very uneven and baby fine hair that very easily slips out of elastics and clips or the lack of ideas at the right time or not your baby not having the appropriate toddler girl haircut.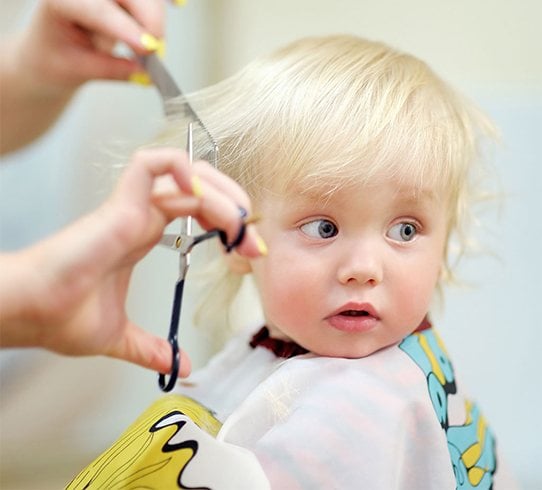 But, not to worry, we've found a good solution to your issues. In this article, we've compiled a list of some of the most adorable hairstyles for toddler girl that are perfect for your bundle of joy.
Toddler Hair Bows
This is one of the simplest toddler girl hairstyles and works wonders when you just don't have enough time to put in. This seems to work even if your little girl sports a short toddler girl haircut or her hair hasn't grown out that much yet.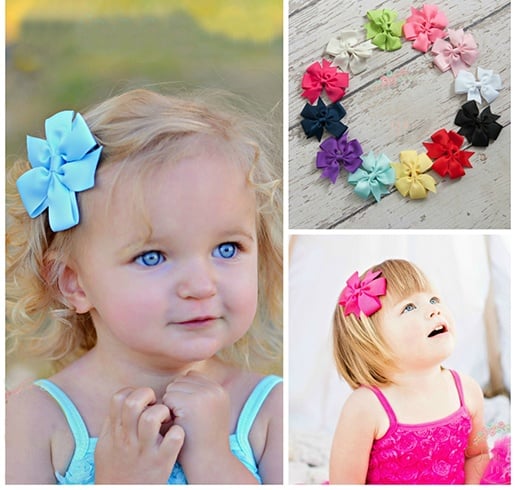 Multiple Pony Tails
Ponytails look good on your little darling? Then why stop at one when you can do many? When in need of a hairstyle that needs to push through play and nap time, this might be the one you're looking for. Securing the hair in as many ponytails as you like will keep your little girl's hair out of her face all day and also let her look adorable all day long.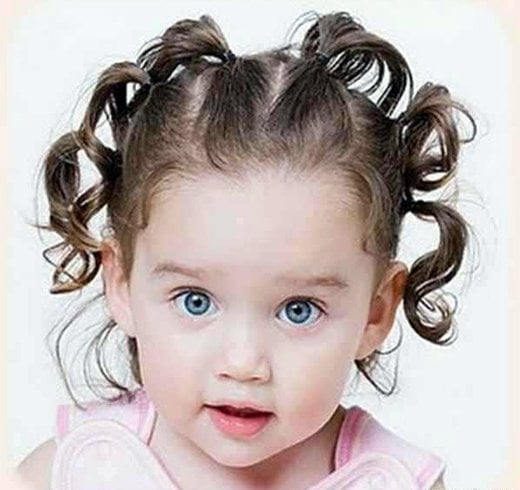 Twisted Pig Tails
Pigtails are a timeless style for all girls below the age group of 30 and it is also one of the few cute toddler hairstyles that you can never go wrong with. Just put in a twist onto your normal pigtails to add an extra bit of zing to the hairstyle. The Zig zag parting is another little trick to add to this otherwise simple hairstyle. This is a great hairstyle if your daughter has slightly uneven hair.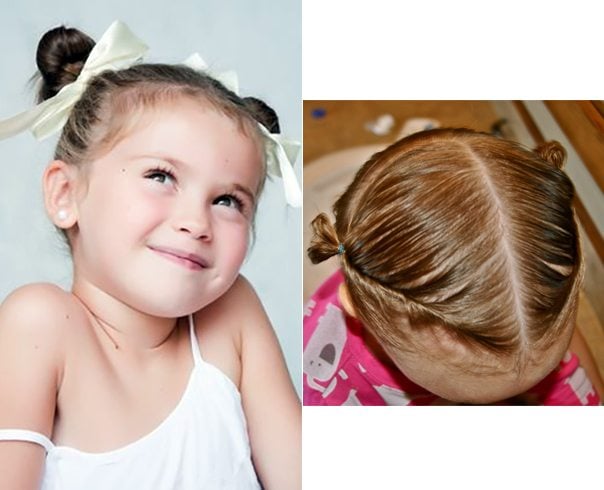 Headbands
When you choose to go with short haircuts for toddler girls, many of the already available styles may have to wait a little longer. Conversely, this style works wonders keeping hair out of the face without compromising on the cuteness factor of your little princess. Just get a pretty little headband and place along the crown of the head of your toddler. This style is perfect for long wear and is hassle free. What's more? You could either choose to get one from the variety of headbands available in the market or could stitch up a unique one yourself.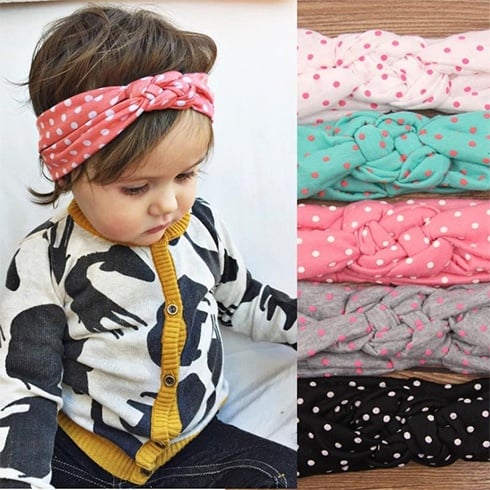 Buns And Half Buns
When you want a toddler to bring some style to the table, there is no better way to do it than buns. Your little girls will look adorable and stylish at the same time. When going for the bun, you could either opt for a clean looking bun or a messy one. Buns are one of the best toddler long hairstyles if worked up in the right fashion.
[Also Read: Natural And Organic Makeup For Kids]
But, if your toddler does not have enough hair yet to do a bun, a half up bun is a great option. Just grab the top half of hair like in a half ponytail and roll it into a bun. Half buns look great on longer hair too for that matter.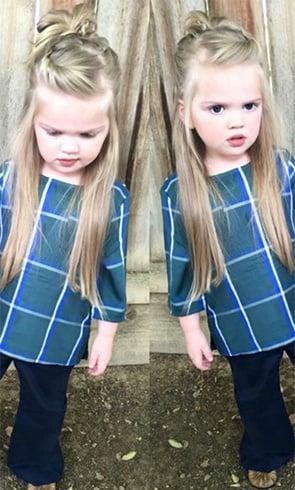 Basically, a cute look that works both for play and for something a little fancy!
[sc:mediad]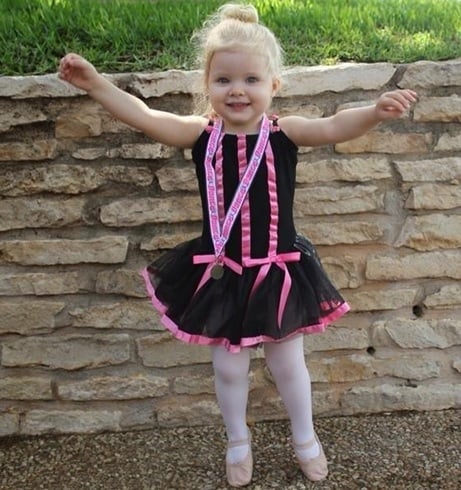 Triple Braid Side Pony
The braids itself might be quite an uphill task when you consider toddlers, but this hairstyle is one of the best when considering toddler hairstyles for curly hair, simply because of the oomph factor it gives to your little darlings hair. The hairstyle is elegant yet very handy when you're taking your toddler out for a day at the park. Simply, section out the hair, braid and wrap it up with an elastic band. There are a number of tutorials available online for helping you through the steps. Though, a little fussy on your end, this is a great hairstyle to keep all those curly hair dreads in place for the day.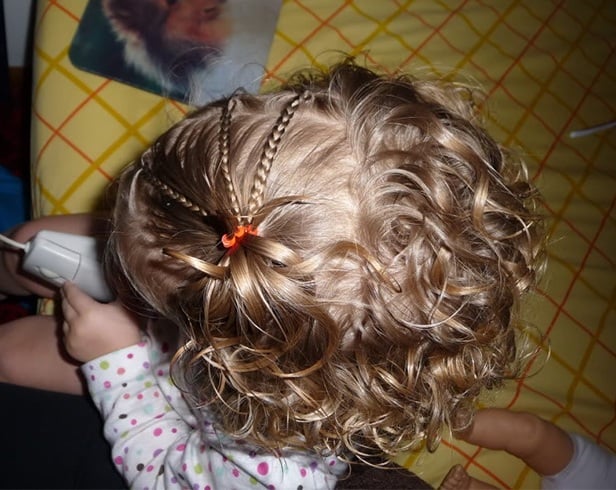 The Ultimate Baby Cut
The baby cuts are shortened haircuts on the baby, giving more attention to the face than the style of haircut. Putting a cute little hairband along with haircut sure gives the cutest look onto the adorable baby.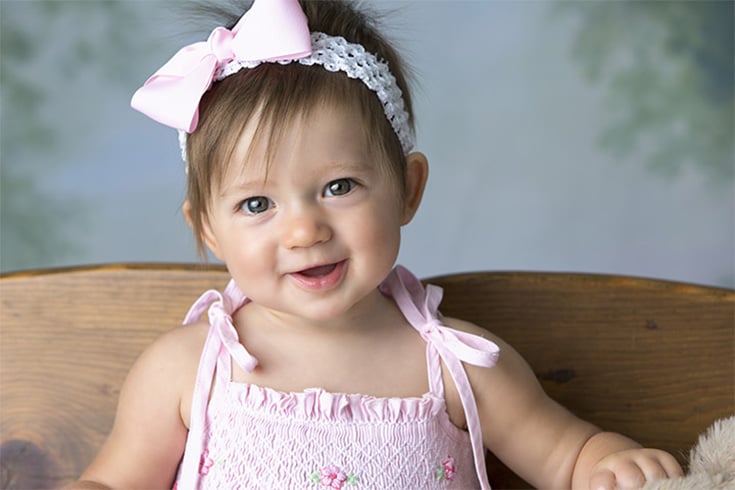 The Not-So-Messy Look
It's common that a baby is always messy, be it their clothes, hair, anything. So suddenly giving them a hairdo where the hair is neatly parted and not messy give some serious baby goals. Comb your little ones hair into a neat parting while they smile away to glory.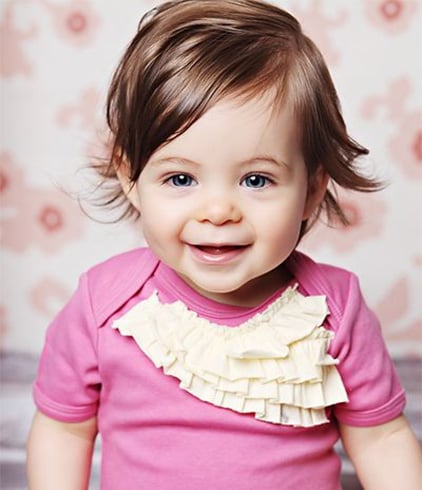 Accessorizing Hairdo
Ah, she's just a baby, don't worry about her having hardly any hair. The little hair itself can look a thousand times cuter if donned with the right clips. Making sure the clips stand out too.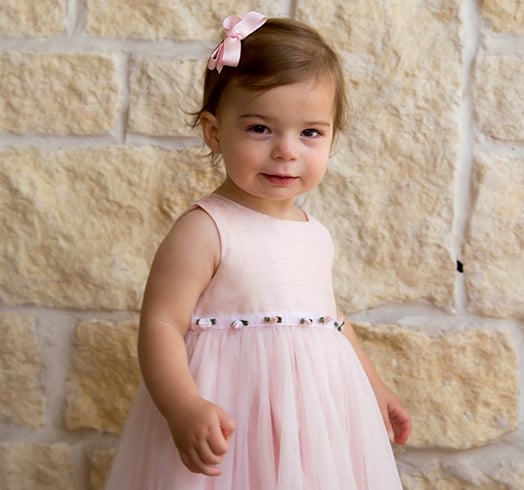 The Baby-Pixie Cut
Pixie cut for toddlers with thin hair or fine hair is an absolute treat. It so naturally falls over the forehead, partially keeping it intact with the clips. An absolute must if your kid could have a chance of getting it done.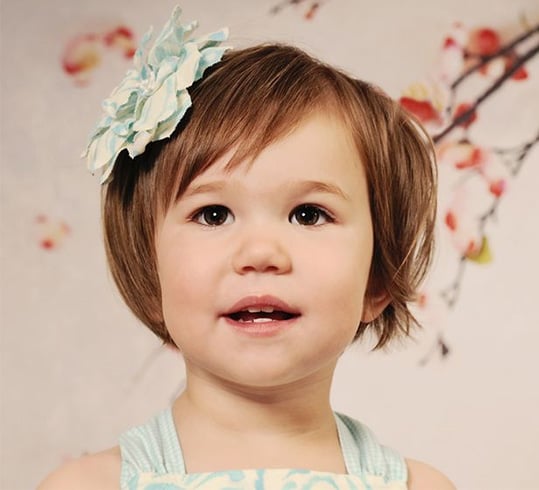 The Bangs in Pigtails Cut
Thick and long hair? Here's what you can do. A super stylish hairstyle with bangs in the front and two cute pigtails by the side. Apart from being absolutely stylish, a show stopper hairstyle for a kid I must say.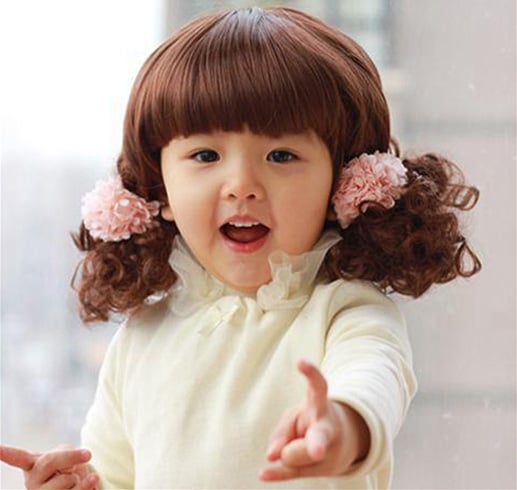 Side Clipped Hairstyle
Are you obsessed with the look of your baby? You want her hair to look good but not cut it at the same time? Here are clips to your rescue. Clip your baby's hair to the side parting and she's ready to go.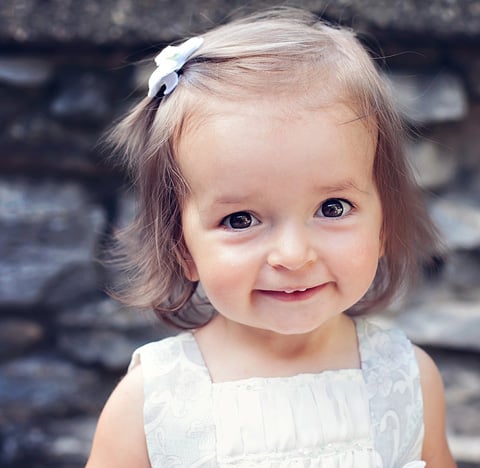 The Natural Hairdo
"I just woke up, mamma' hairdo is one of the cutest hairdos, as it portrays the child in their most innocent and original version. Cannot help but complement this.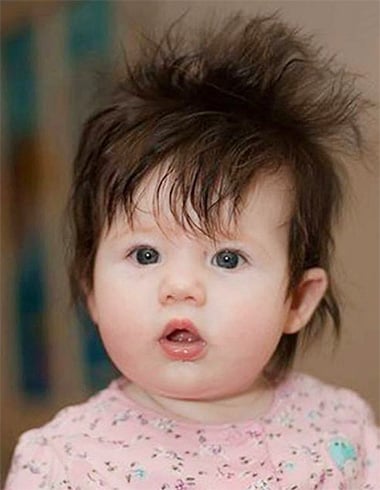 A Fairytale
Any pink hairband would go with any outfit. That is the most versatile option while hairdos for little babies. Let your baby look like the Princess.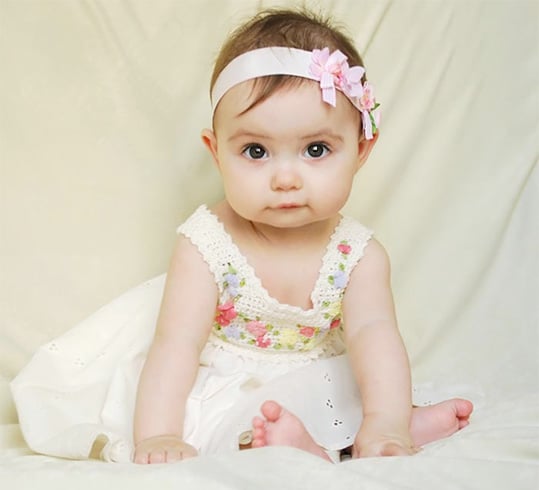 Tiara Time
God bless the person who invented these handy Tiaras! Any haircut or hairdo, just put a Tiara on it. All ready to take the baby on their babies day out!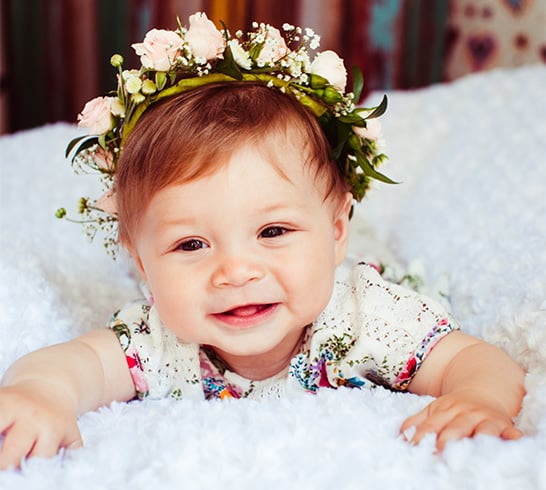 Bun Fun
Doll up your baby like the doll she is. Your baby has too much hair, and don't know what hairdo to do out of it, here is the best. Pile it all into a chic bun with ample turns and twists.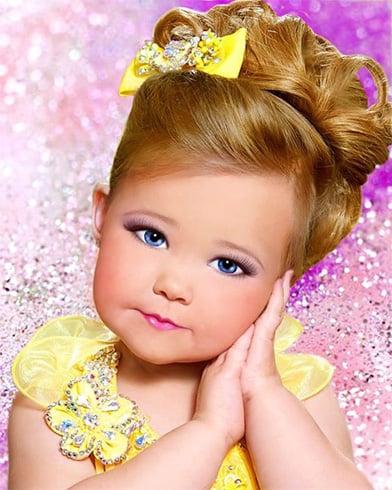 The Biggies For The Tinies
This hairband which is larger than the head itself makes for a picture perfect baby. These big accessories surprisingly suit the little ones better than the older ones.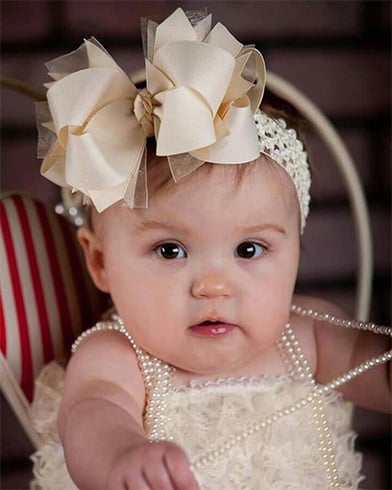 Go try out these unique hairstyles to make your little girl feel like the princess she already is.
Images Source: Pinterest