We are always looking out for beauty trends to share with you. In the process we are quite pleased to learn what's brewing up amongst fashion elite insiders. One of the hair trends that are blowing up the internet is the double band braid. This hairstyle is bringing up steam everywhere from Instagram to street style influencers. Before we get started on showing you the different ways to style this chic hairdo, here is a quick rundown on how to create one yourself.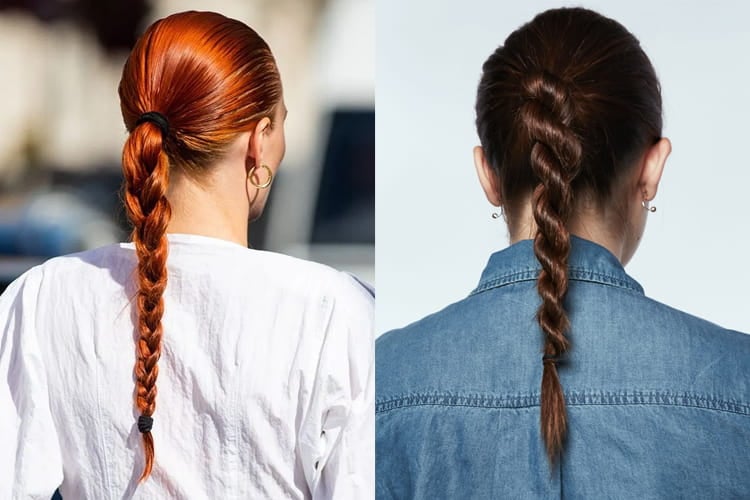 How To Create Double Band Braids:
The hairdo can be made by pulling back the hair to the lowest neck part either by slicking it back or parting it in the middle. Tie it with a simple braid. Secure one hair brand at the end of the hair (as you usually do) and the other at the nape of the neck. Now you know what they coined the term double band braid-makes sense?
How To Wear The Double Band Braid Hairstyle:
Ahead, see how to wear the trendy hairdo and shop beauty products to create the look.
1. Use Contrasting Colors:
Hair band in two contrasting colors requires consistency. Hence match yours to the color of your attire to ace your hair game.
2. Keep It Low:
Wearing the hairdo low at the nape of your neck is another style option.
3. Boost Shine:
Smooth on a serum to your hair to copy this radiant shine.
4. Create A Middle-parting:
The double band braids looks great with a middle-parting, too. We mean how versatile this is!
5. Or Slicked Hair Back:
If middle parting is not your scene, then try the chic hairstyle with slicked-back style.
6. Leaving It Undone Is Cool Too:
Instead give a nod to the hairdo in an undone style. Skip the second hair band at the ends and let your hair loose.
Beauty Products That Can Help You Achieve The Look:
For achieving this hairdo, you need the right products to achieve the look:
1. Hair Elastics:
These smooth texture bands are perfect for creating the double band braids and also won't pull out any loose strands.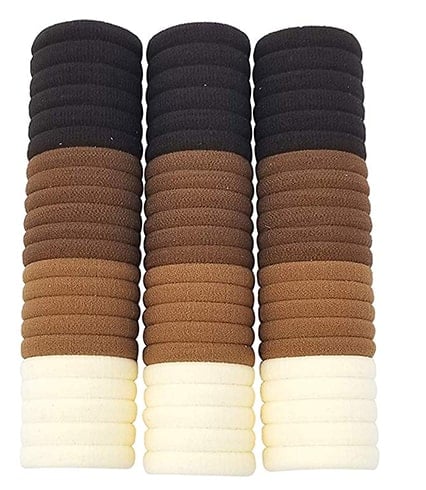 2. Hair Spray:
A good hair spray like the L'Oréal Paris can really tame your hair to show who is boss. It is popularly used for its strong hold making it a perfect choice for creating this trendy hairdo.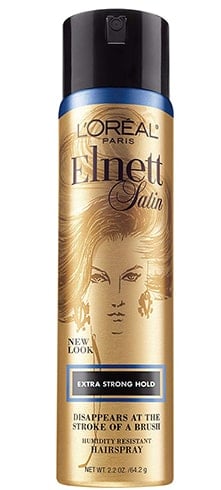 3. Styling Oil:
Make use of the styling oil on wet or dry hair to add moisture. The product also works against frizz and makes hair extra smooth giving it the perfect base to create the braids.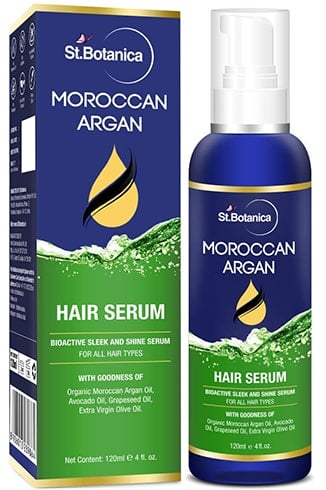 4. Anti-Frizz Cream:
People use anti-frizz cream because it is one of the most inexpensive methods to get your tresses smooth. It gives a nice shine while allowing you to style your hair without any hassle.


5. Hair Brush:
For creating the double band braids, you need to make that your hair aren't tangled or knotty. A wide tooth comb can allow you to tackle the stubborn tangles without pulling out hair.


These are some of the ways you can create the highly trending double band braids. We hope you enjoyed going through this beauty segment. Stay tuned for more.