After enjoying historical September issues by Vogue, Glamour and Instyle, I'm thrilled to check out what's in store this month. Let me give you a quick review on the October 2013 issues. This month offers you an array of beautiful, glossy covers, some of which are still dreamy and resembles late summer editions.
While an ethereal Karen Elson graces the Vogue China cover page, Model of the Year Kate Upton does Marilyn Monroe for the cover page of vanity Fair's 100th issue.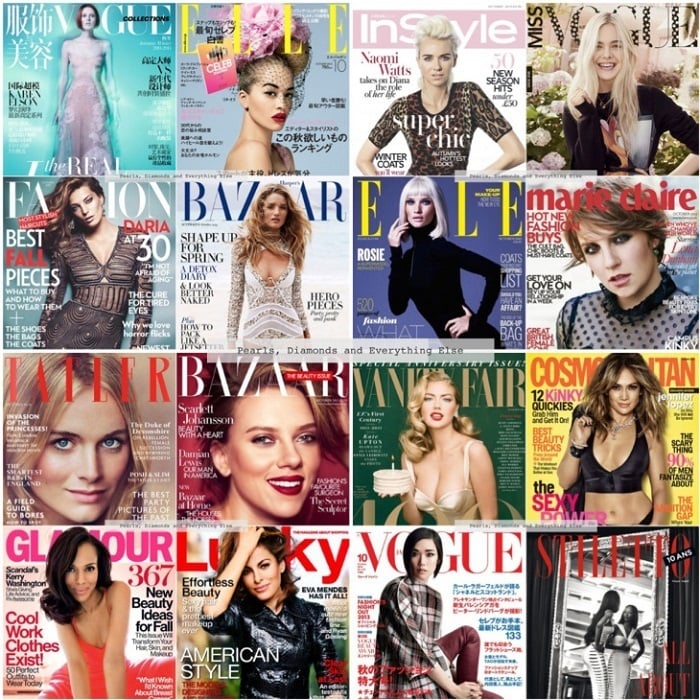 Rita Ora is back again to become the gorgeous cover girl of Elle Japan, flaunting her High Carat Femininity rings and Naomi Watts does Burberry for the cover page of InStyle UK. I didn't like the Naomi was styled for the cover photo shoot. Certainly I loved her Burberry Prorsum, but I feel as if she has been struck somewhere between fall auburn and summer pinks. Her make-up looks completely washed out with light pink, almost nude with darker brows.
Back in India, the Femina issue of October 2013 has Chef Ritu Dalmia on the cover page instead of any Bollywood actress this time.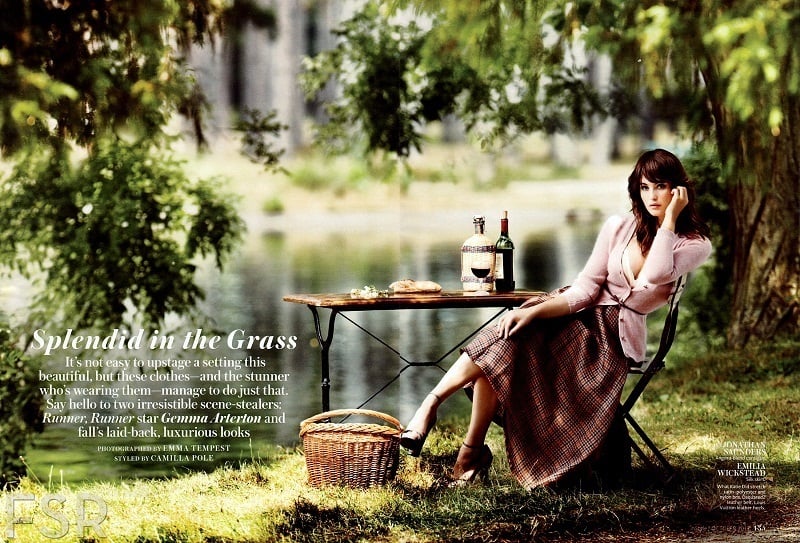 I personally liked the Miss Vogue Australia issue, which has captured the cute Elle Fanning on the cover; very girly and fresh cover, still very summery. While Marie Claire UK has got Girls starrer Lena Dunham on the cover page, featuring Cressida Bonas on Tatler UK's cover page has made her relationship with prince Harry official.
For Fashion Canada October issue, Daria Werbrowy has worn Christopher Kane and Scarlett Johansson looks drop-dead gorgeous in Dolce & Gabbana on the cover page of Harper's Bazaar UK. Rosie Huntington-Whiteley is covering two fashion magazines this month; Harper's Bazaar Australia and also Elle UK.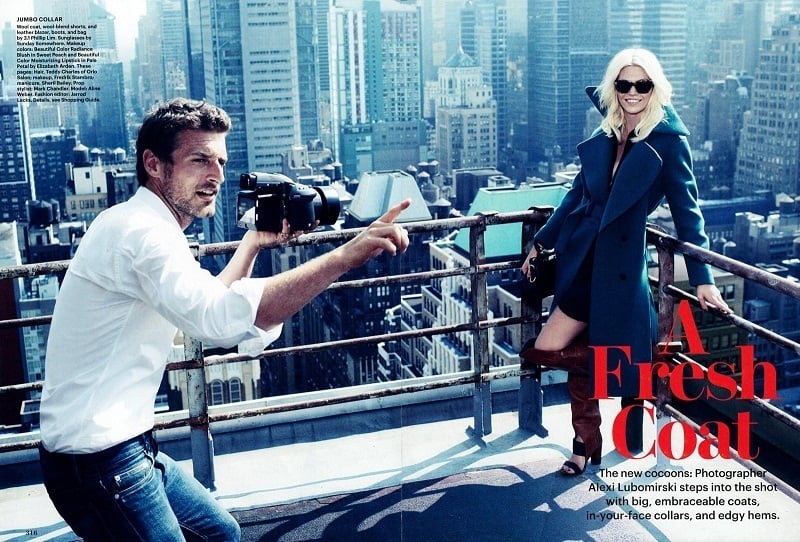 We have our sexy JLo on the cover page of Cosmopolitan and the beautiful Kerry Washington in Dior on the cover of Glamour. This is mine another favorite along-with the Lucky magazine issue, which has featured Eva Mendes as their cover girl.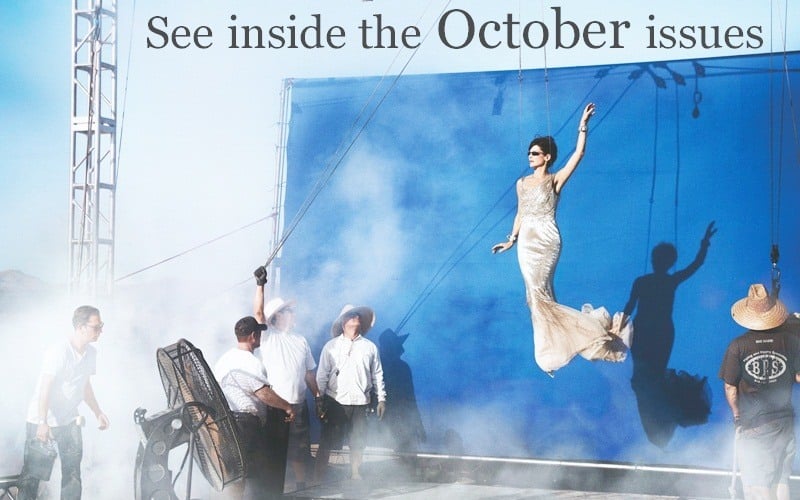 The ex-supermodel Naomi Campbell is dominating the cover of Stiletto. Let's have a look at all those issues! Enjoy scrolling!
Karl Lagerfeld has shot the gatefold cover of L'Officiel's 2013 October issue, featuring cast members of the film "Opium," including Farida Khelfa, Audrey Marnay, Marisa Berenson and Arielle Dombasle.
Karl loves the early French era and knows a lot about it. It was the beginning of Cubism, the Russian ballets and so forth, which is clearly visible in his 20-page series edition of this month.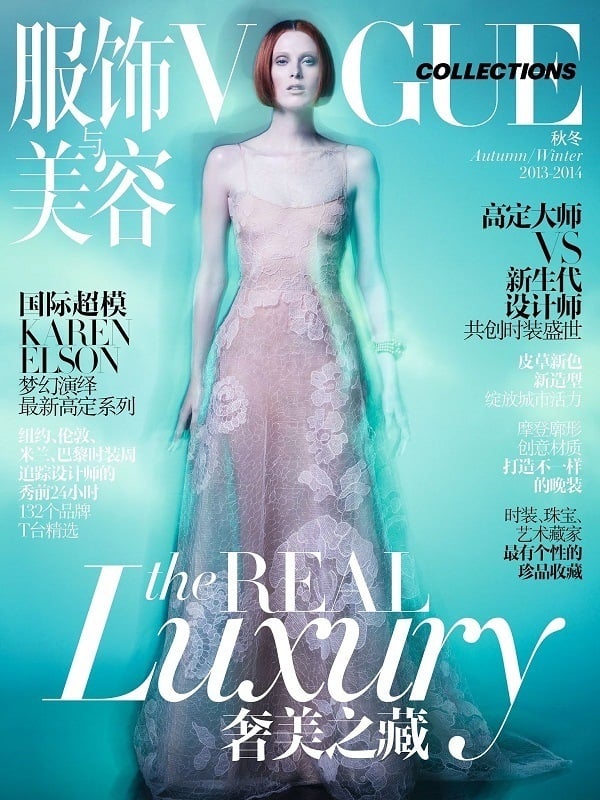 The cover story of Vogue China of this month has nailed British beauty Karen Elson flaunting haute couture from the fall/winter collections. Sølve Sundsbø has photographed her in an eternal smoky setting.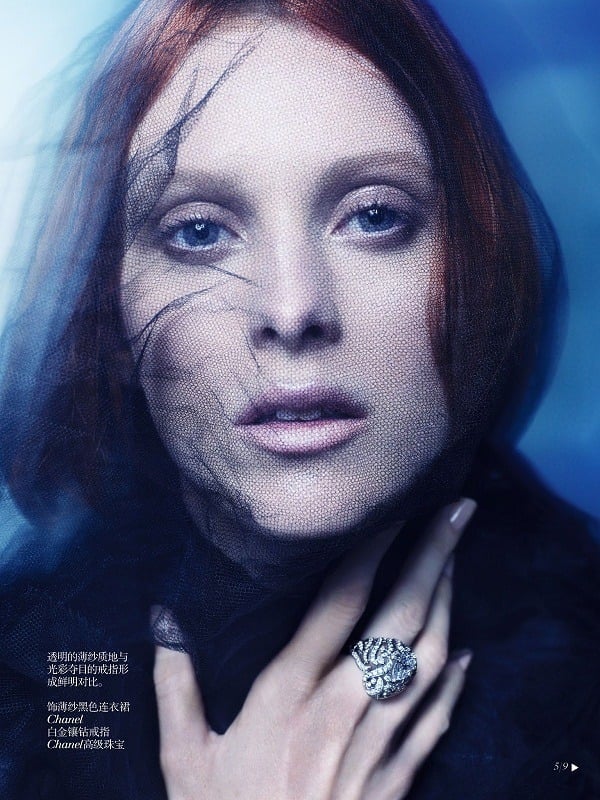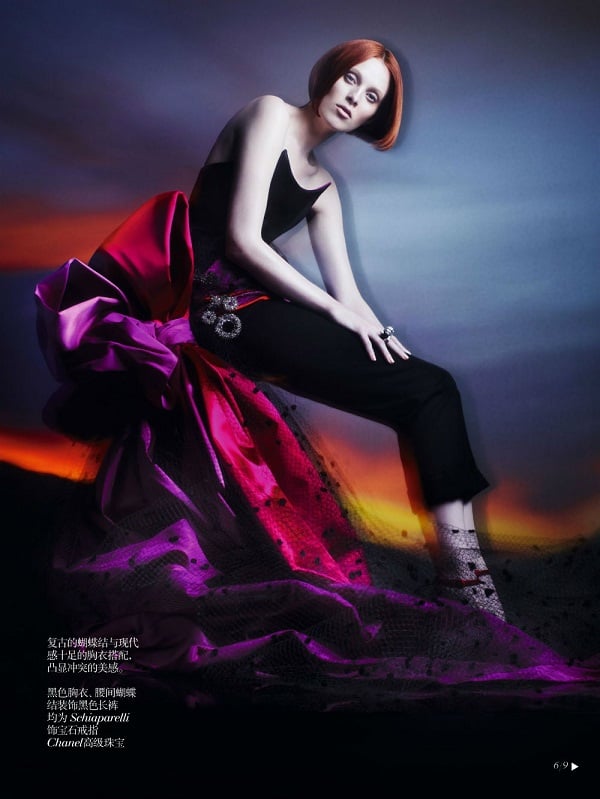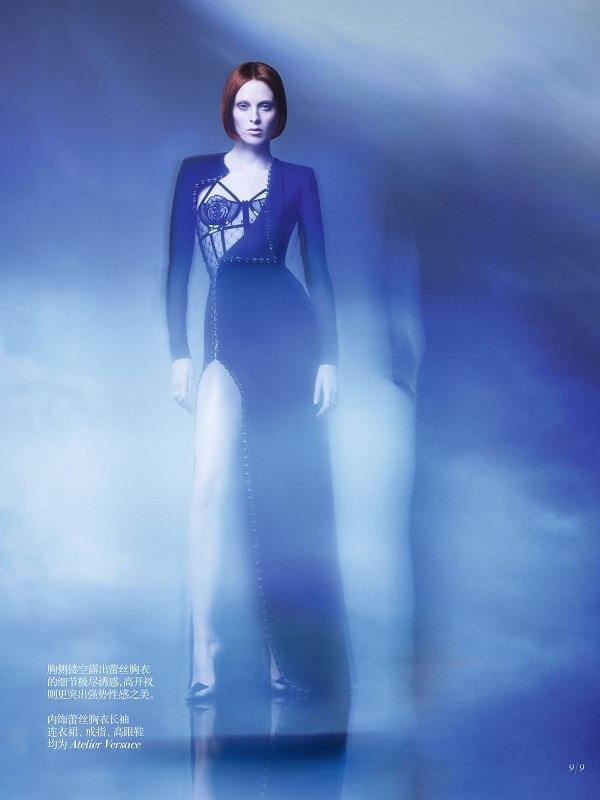 This month, Vanity Fair is celebrating their 100th-year anniversary and have featured super model Kate Upton emulating Marilyn Monroe in similar poses harking back to their first edition in 1913!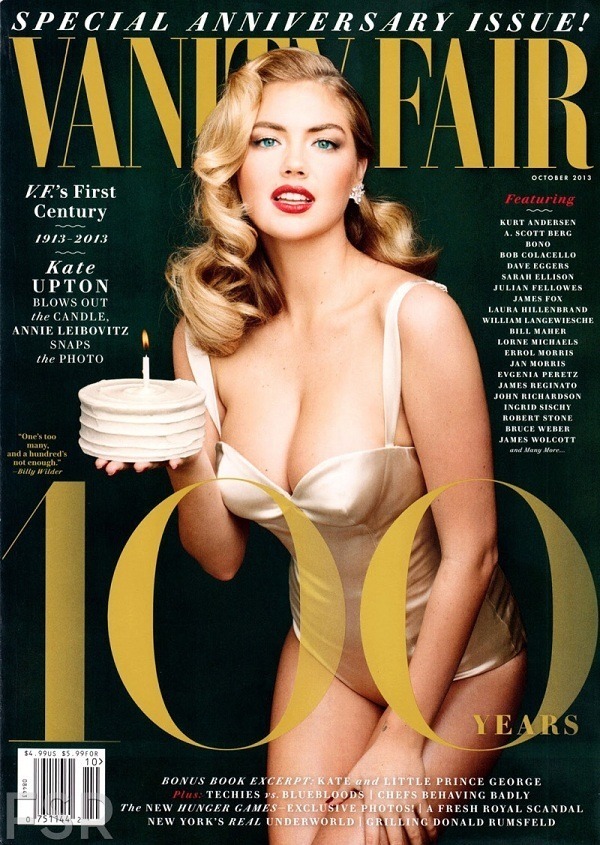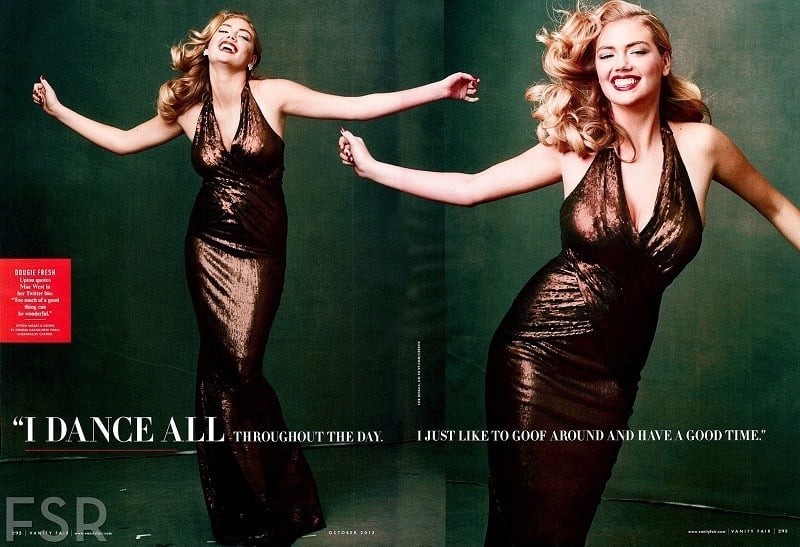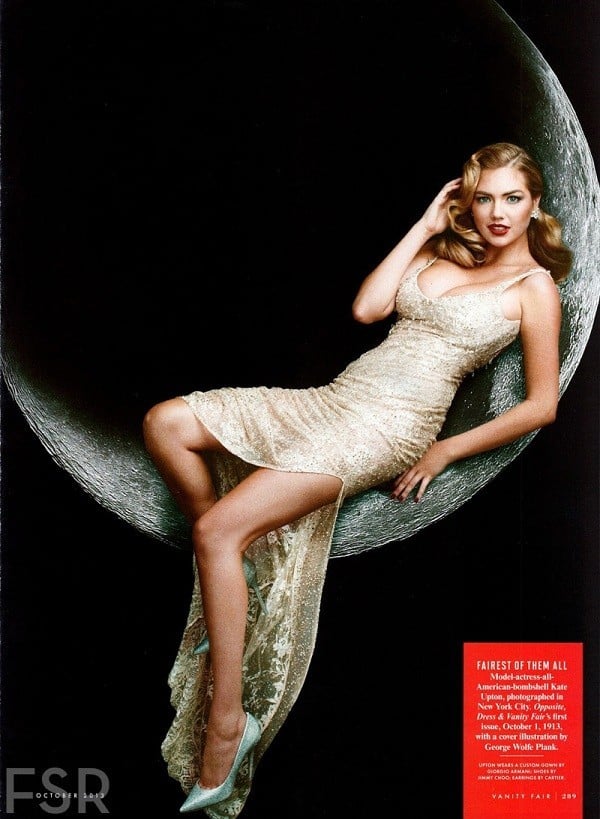 Clicked by the legendary photographer, Annie Leibovitz, Kate is photographed lounging on the moon in a pose that imitates the original cover of Dress & Vanity Fair from 1 October 1913.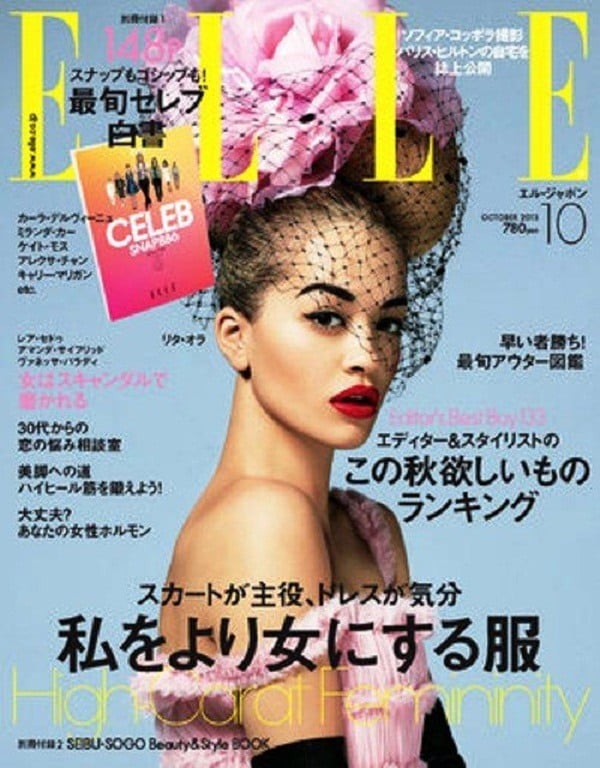 Rita Ora has become a frequent face in almost all fashion magazines past few months. This month, she is the cover girl for two magazines; Glamour Germany and Elle Japan.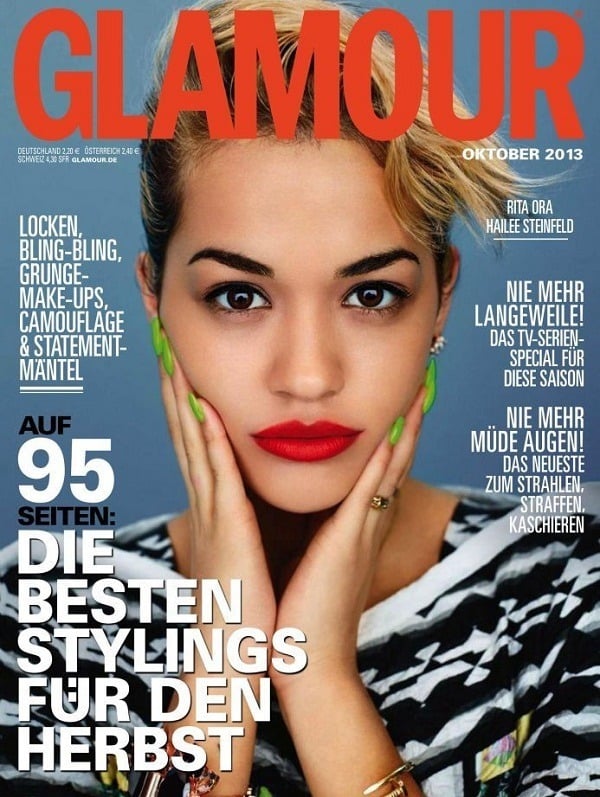 She has been hitting headlines for quite some time following her breakup with her beau Rob Kardashian. In an exclusive interview to Glamour, she has opened up about the real reasons behind their split.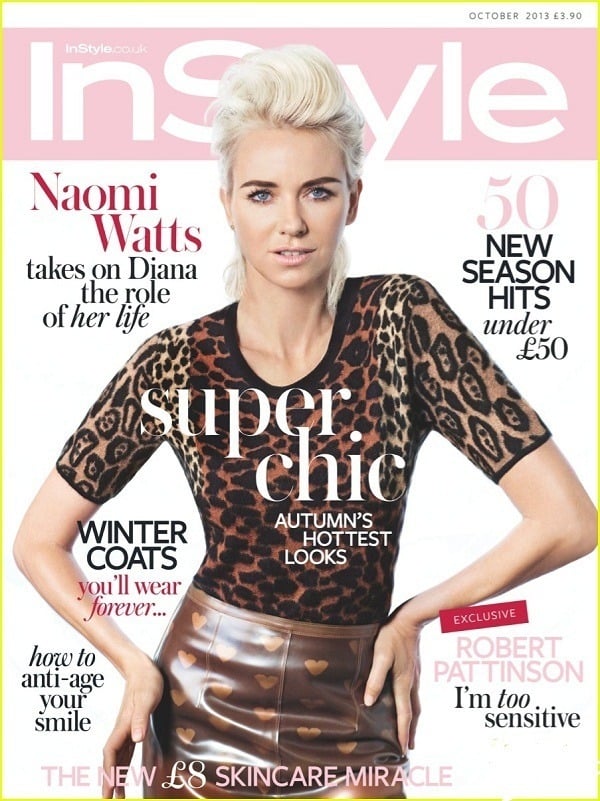 Naomi Watts grooves her inner diva this month for the cover shoot of InStyle UK and has gone through an edgy transformation in various photo shoots. Rocking a punk-esque blonde mullet, 'Diana' leading lady looks vibrant in designs by Burberry, Christopher Kane, Rochas, Simone Rocha and Louis Vuitton.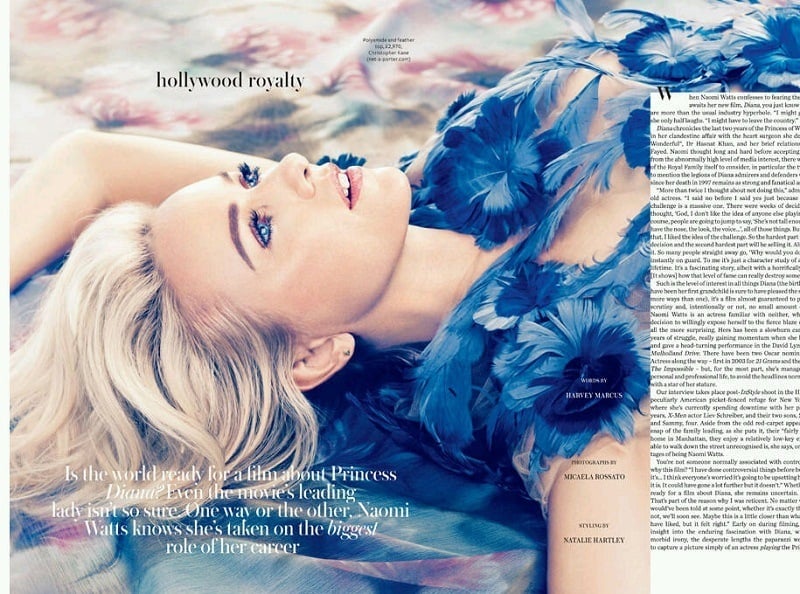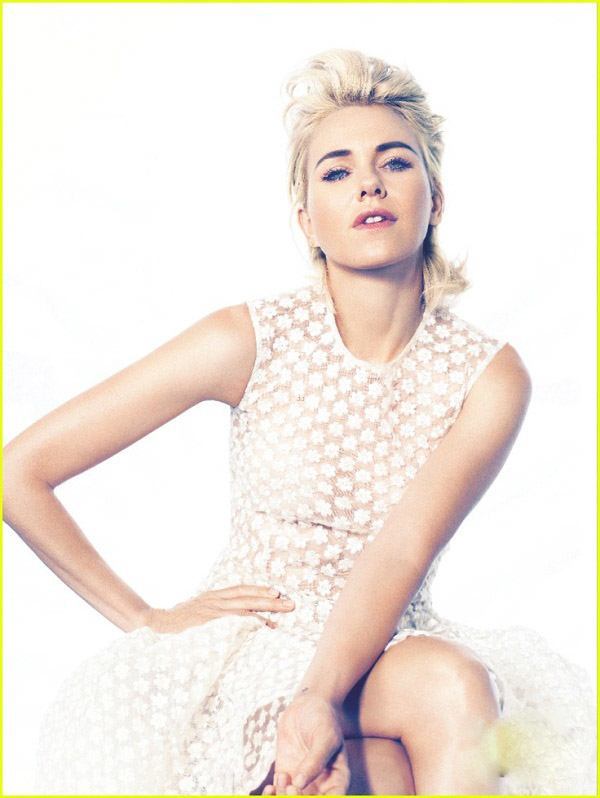 In an exclusive interview she said,
"More than twice I thought about not doing this. I said no before I said yes just because taking on that challenge is a massive one. There were weeks of deciding, and then I thought, 'God, I don't like the idea of anyone else playing that role."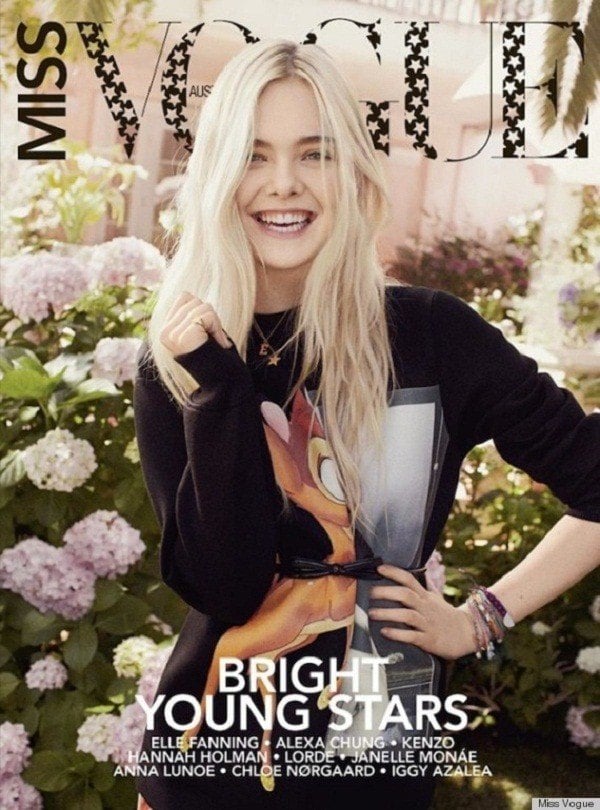 We have witnessed the style revolution of Elle Fanning – her effortless blonde hair, virgin bold brows and closet full of Prada, Gucci and Rodarte. She is this month's cover girl of Miss Vogue Australia. This publication aims at younger audience and has the freshness of teen fashion.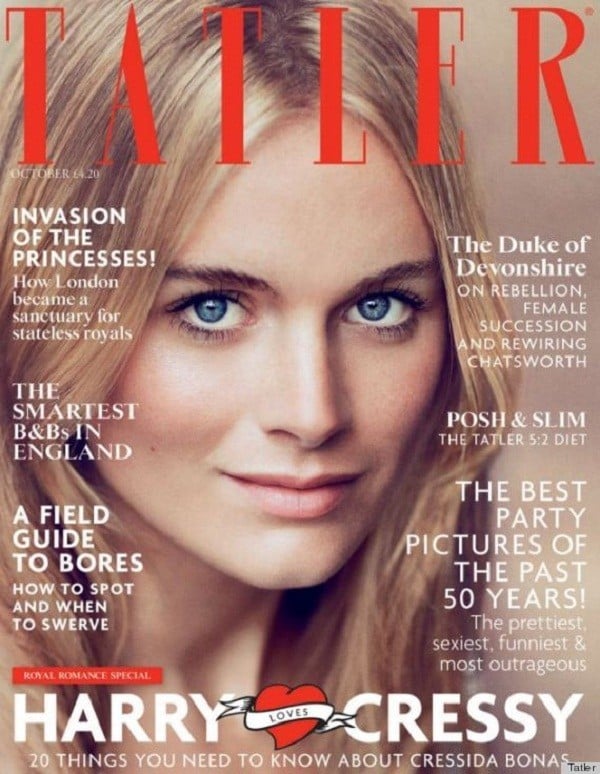 Cressida Bonas has become the cover face of Tatler this month, thereby making it official her relationship with Prince Harry. The stunning photo shot is featured on the magazine's October 2013 issue with a headline that reads "Harry Loves Cressy."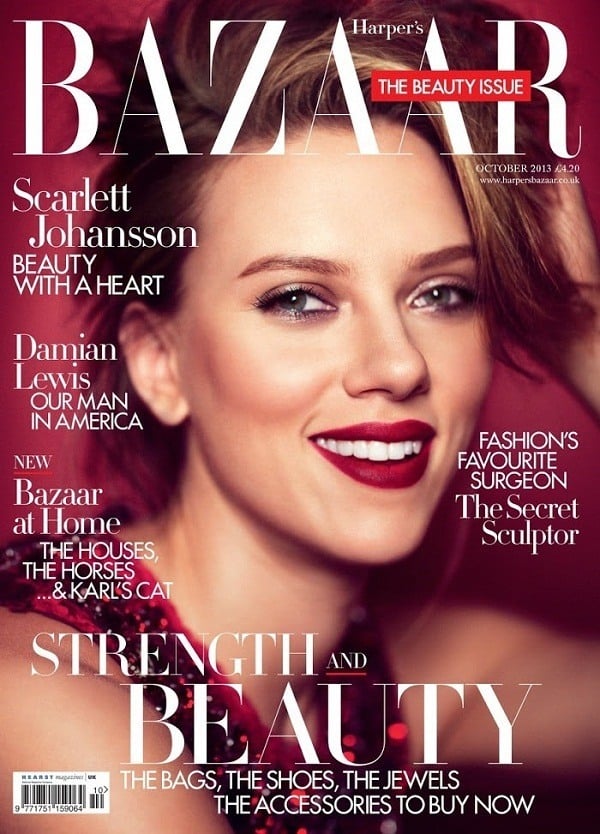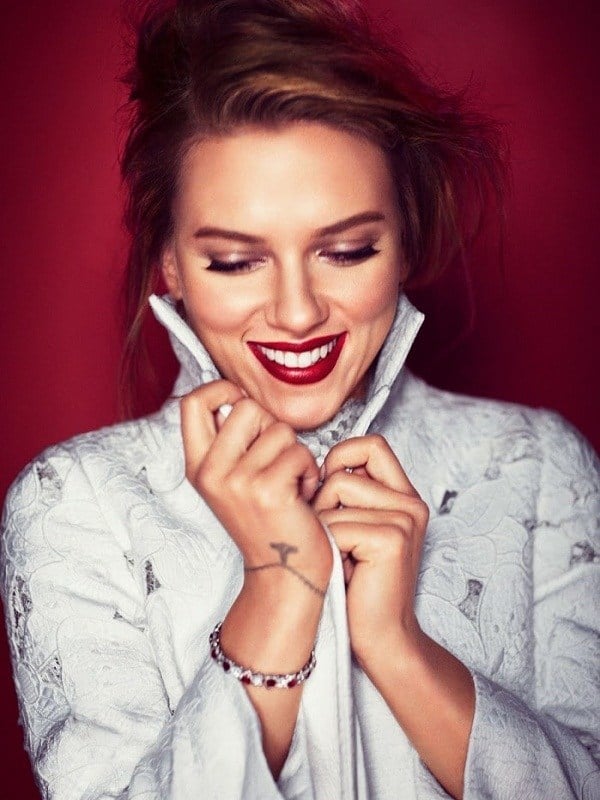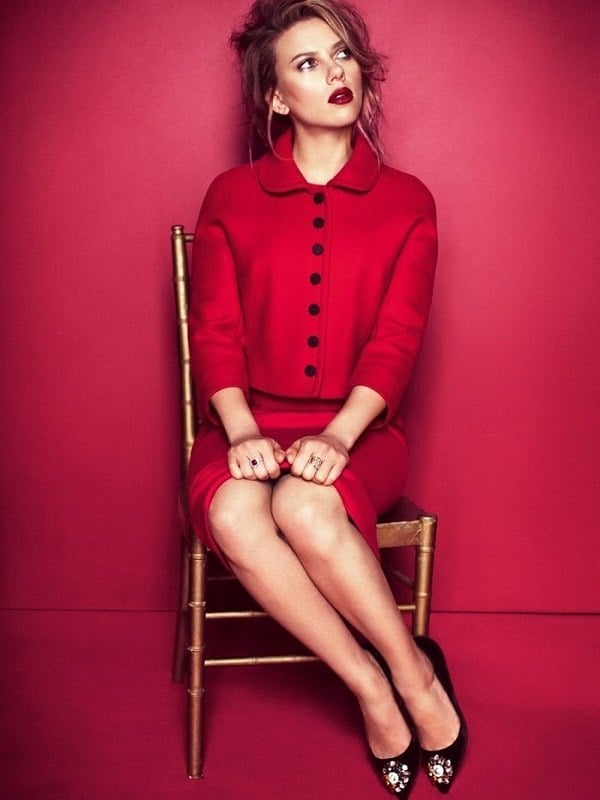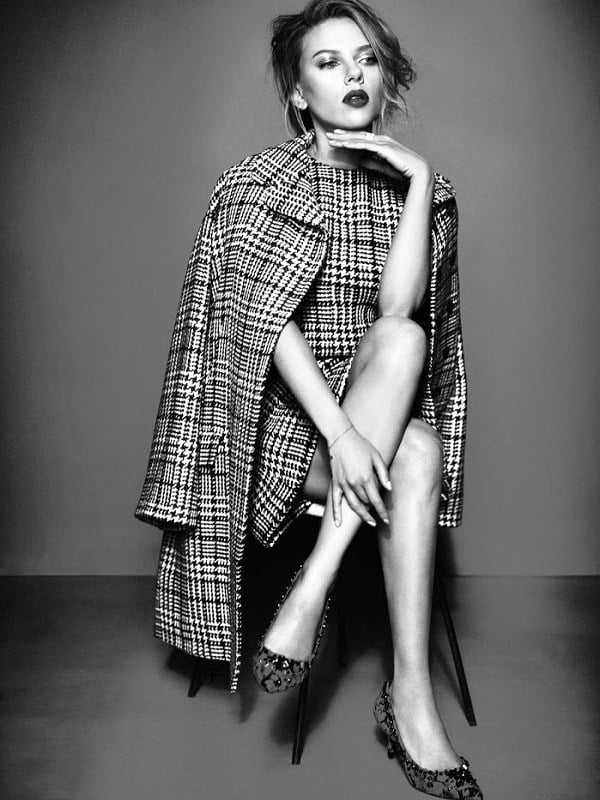 'Beauty with a heart' is how October's Harper's Bazaar UK issue introduces their cover girl this month, proving that Scarlett Johansson's beauty isn't superficial and goes Under The Skin.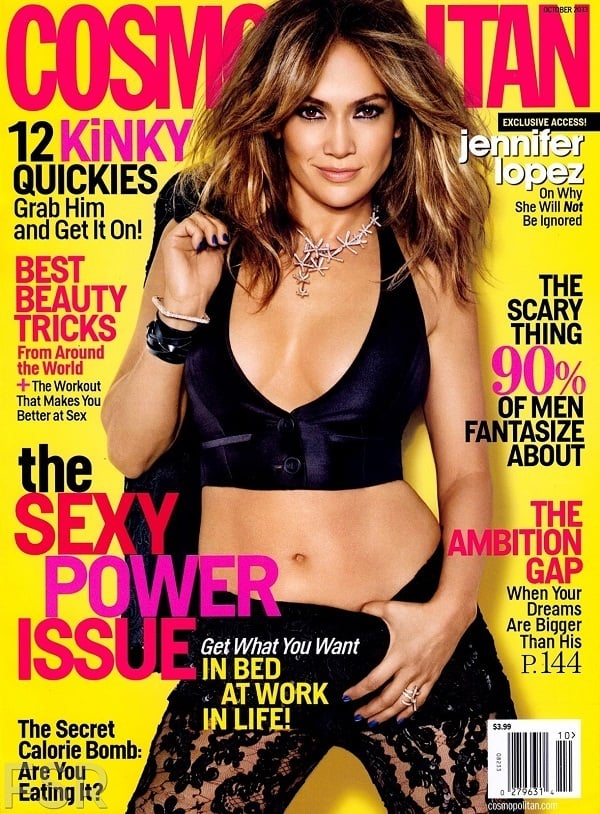 Jennifer Lopez sizzles on the cover page of Cosmopolitan's October 2013 issue. The Puerto Rican performer in an exclusive interview opens up about her singing insecurity and relationship with current boyfriend.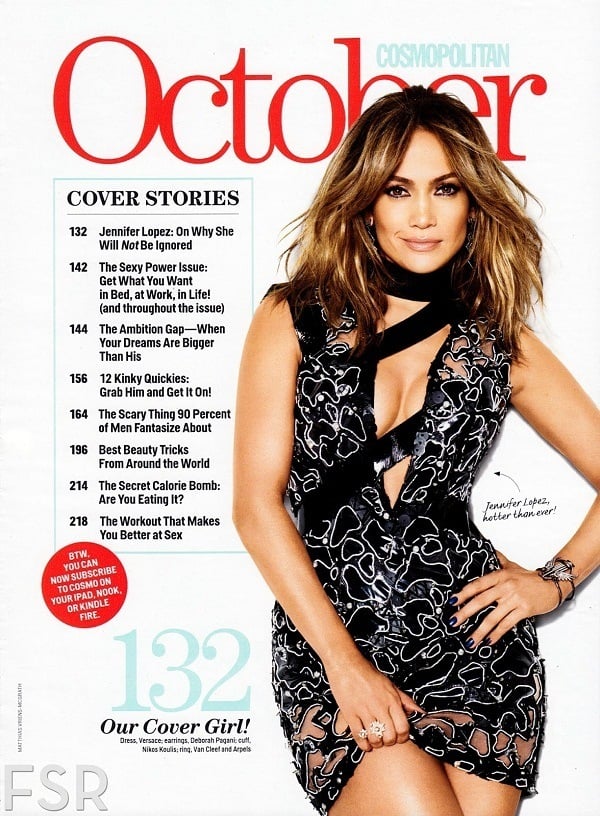 She gets spicy for the cover shoot and when asked about her singing, she says,
"It was after I had kids to be honest…The biggest insecurity I had was my singing. Even though I had sold 70 million records, there was this feeling like, I'm not good at this. And while I was married to Marc, he helped me get over it. He kept telling me, 'You're the only one holding yourself back from reaching your full potential as a singer. You have to let go'…I was always so insecure and just kind of going along. Then I grew, little by little, and realized, wait a minute, this is not a fluke. I'm not a mistake – I work my ass off. And I know what I'm doing."