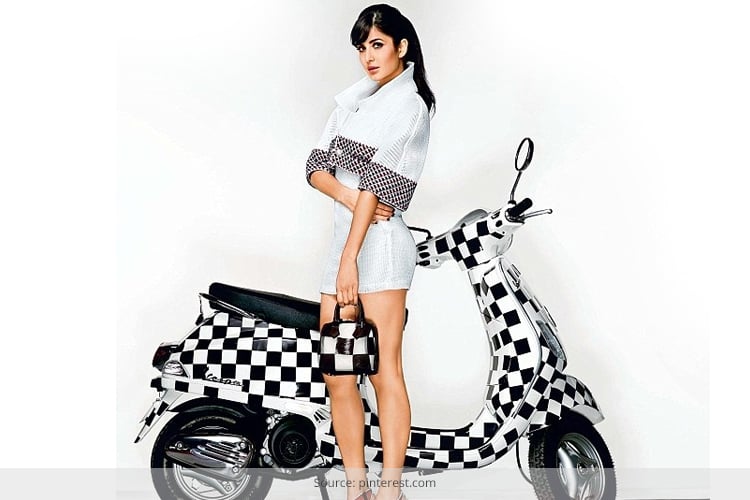 After the bright neon season, it seems the black and white, the power couple of fashion is back. Either pair them or use them individually, those two colors are a safe bet for any occasion.
Several years of chaotic colors and digital prints in the name of fashion has you perplexed and fedup. And even if punk rock is not your cup of tea then going to back to this timeless classic combination of black and white could be a welcome palette purifier.
What started last season on the spring runways with Marc Jacobs' graphic black-and-white numbers has exploded into a full-blown craze for fall. The latest fashion takes on this neat and tidy look include black-and-white fur booties from Isabel Marant, ear cuffs from Roberto Cavalli and even jeans from 3×1.
[Also Read: How To Keep Black Jeans Black]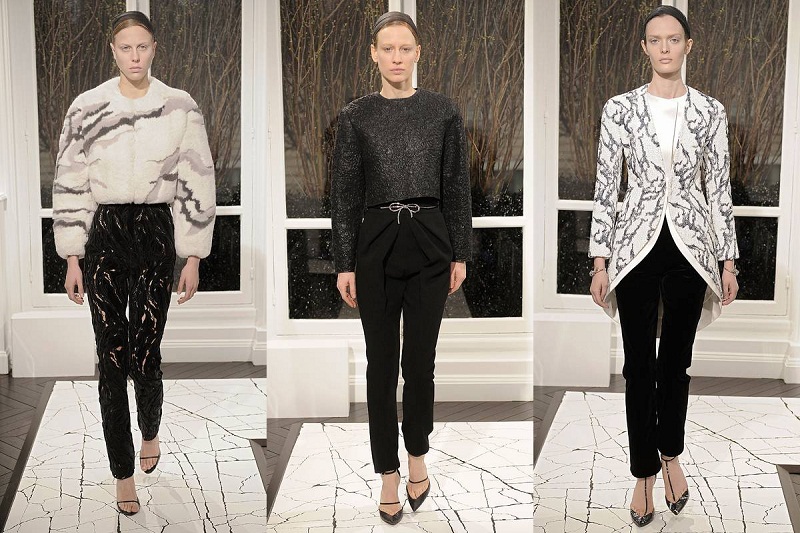 However, Alexander Wang's debut collection for Balenciaga, where he showcased regular wardrobe staples in the two most basic of hues is certainly a winner this season. His pencil black skirt paired with a crisp white shirt with vent details at the shoulders, silver clasps at the waist and a pair of black boots with silver hardware has been quite a rage this fall.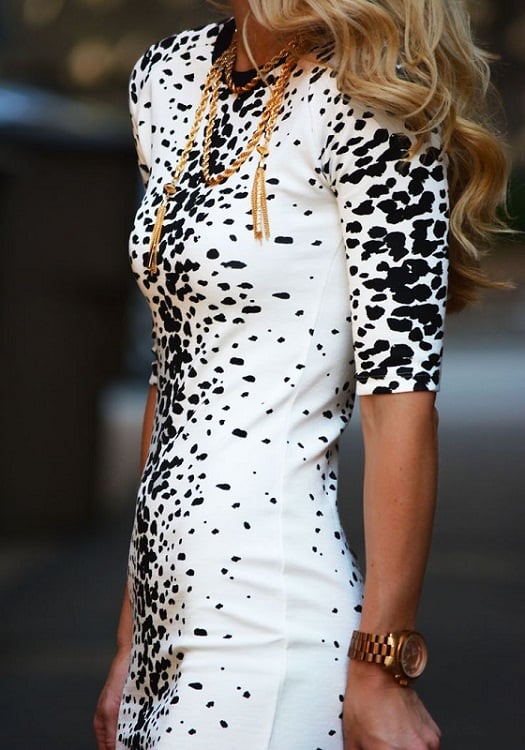 Autumn 2013 has arrived for the fashion exuberant customers to acknowledge and imitate. Fashionably speaking, there isn't any shade as visually exhilarating as the combo; black and white.
While individually, they deliver a message of their own, they create magic when blend together. While white is one of the stark innocence and simple clarity, black, on the other hand is one of slimming intricacy and classic dependability.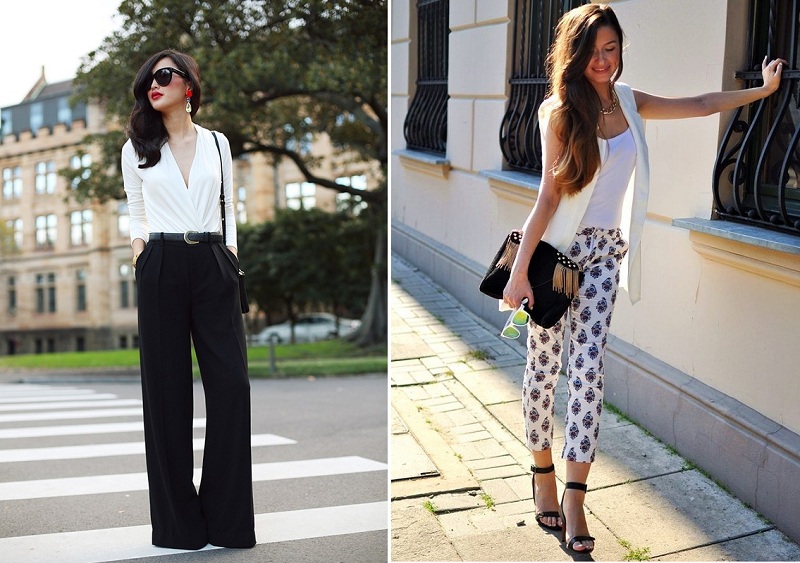 This Autumn, adopt a pairing of bold color and patterns involving these two basic shades and taking over the color blocking trend in a fresh new way.
Even Bollywood fashion parade strut these two bold and forever staple colors together to give a powerhouse punch to Autumn fashion.
[sc:mediad]
Parineeti Chopra during promotion of her movie, Shuddh Desi Romance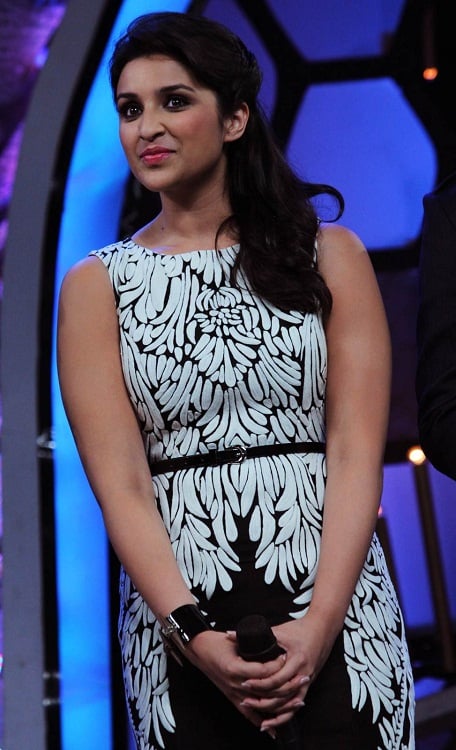 From trendy outfits to jump suits and from handsome blazers to tailor-made trousers, the Bollywood fashion is also in full swing to catch up fast with men and women alike.
The neon days are over and our celebs are now seen in floral, stripes and abstract patterns in black and white shades on dresses, jackets, trousers and also jeans.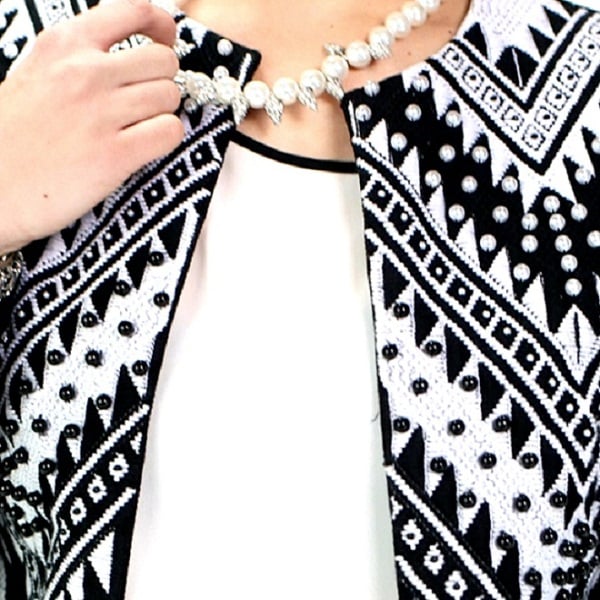 While crop jackets in bicycle, camera and rickshaw patterns are making rounds these days; the Aztec prints and stripes are also becoming hot preference too.
Even some celebs are seen wearing this combo with a splash of red or pop-up color for good measure. This again has evolved into one of the latest trends, which has been hitting floors.  Designers like Sabyasachi Mukherjee have already made the black saree with golden embroidery work extremely popular.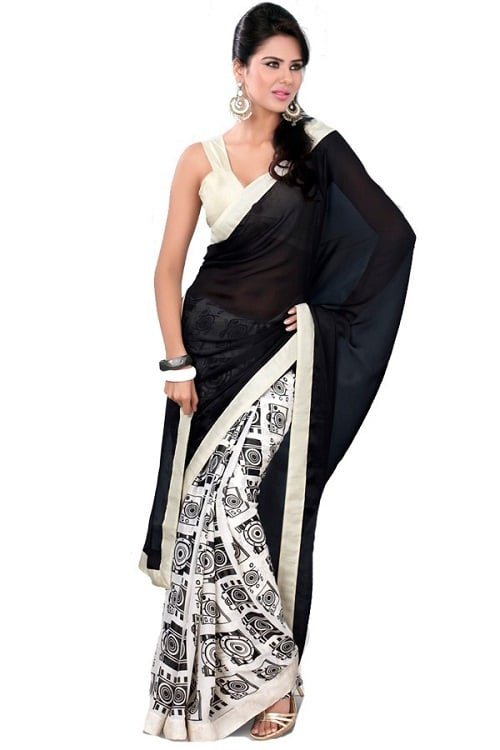 Sarees with geometric, tribal and contemporary prints in black and white with a spatter of bright color on the pallu are in demand these days. Even these days, black and white kaftans, dupattas, kurtas are also being worn with elan.
Bold without being extravagant, figure-flattering but still comfortable, the fall 2013 collections at New York Fashion Week were basically a buyer's dream. Here are some top trends in classic black and white, which have wear me now written all over 'em!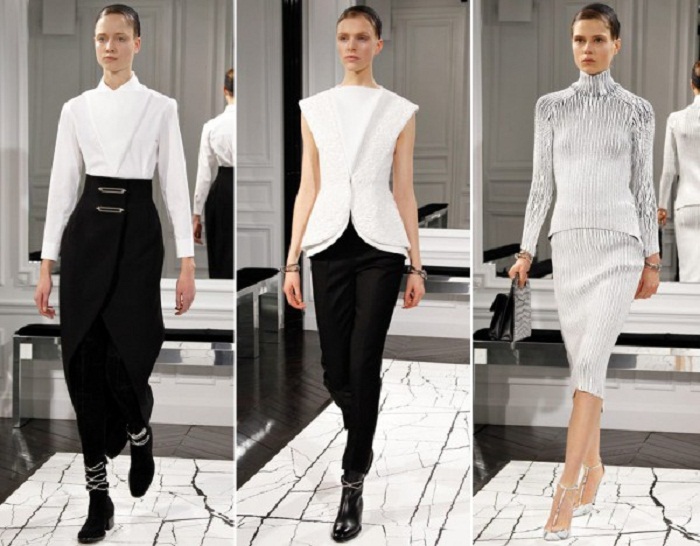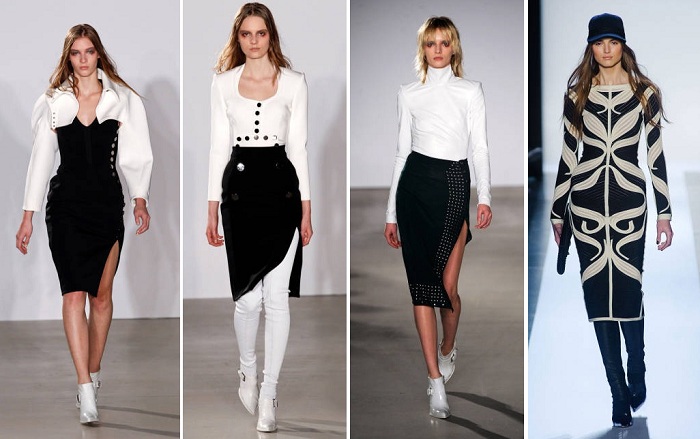 Less is more or more is more is the color motto for the street-style, but this season on the New York runway, the head-to-toe winter white made one of the strongest impressions. These numbers are season-spanning and easy to assemble at any price, and this addition to our wearable trends list was a no-brainer.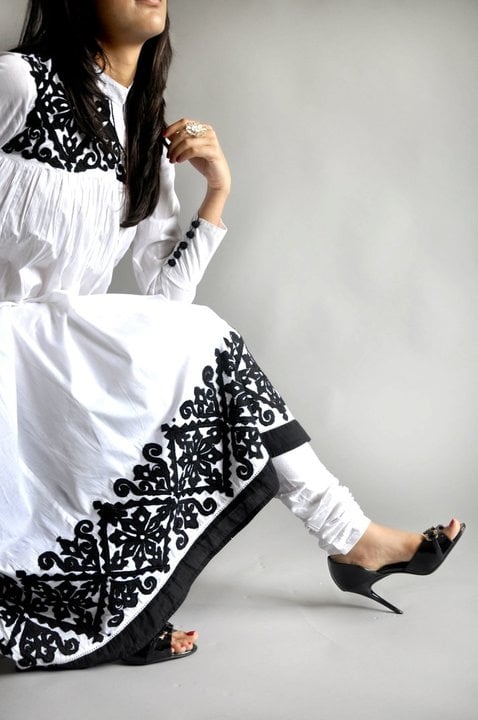 Hope you enjoyed this unique post on black and white fashion trends, where east meets west!
Stay tuned for more similar posts!!
Images Source: pinterest.com