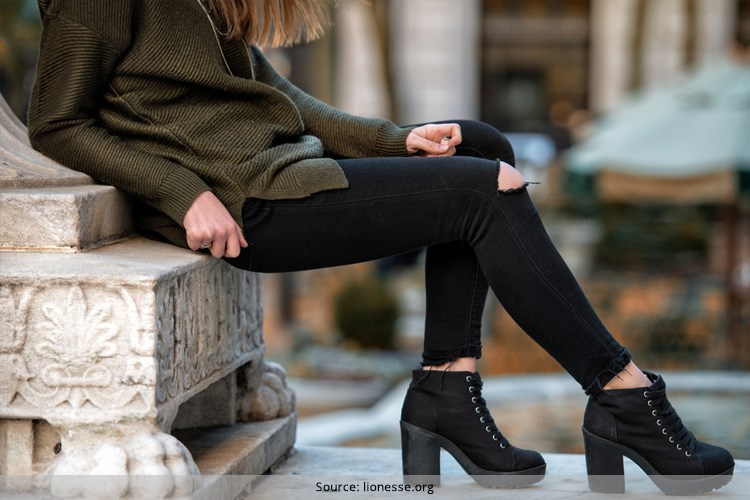 Black is always in. It's an uber cool colour that knows no season or reason to stay away from. From black anarkalis to tees, shorts and lingerie, black has always stayed top of the mind for aspiring fashionistas and red hot chicks. Imagine any genre of music without black denim. It's virtually impossible, and even if it is, it doesn't work. Black jeans is a must, right?
How To Keep Black Jeans Black
If you belong to the black brigade, then your wardrobe must be teeming with black jeans. Being an avid wearer of black denims, you must know how to keep black jeans black. More importantly, you should know how to keep black jeans from fading.
[Also Read: How To Take Care Of Your Clothes]
Faded dark denim might be choice for some of you, but how many of you would like to see their color fade away all because of improper washing techniques. This means you need to take washing your black pair of jeans pretty seriously, if not for anything else, but for the love of fashion.
How To Maintain Black Jeans
Here are some bang-on tips to keep black jeans black. Try them out for sure 'cos we won't like to see the smart looking you cut out from attention by wearing faded black denim. It's a state of mind, you see.
Use Cold Water For Washing
Stay away from putting dark clothes, even black pair of jeans, in a laundry filled with hot or warm water. That's because hot water will cause the black color to fade quickly, if made to soak up the heat as a result of high temperature.
Wash Your Jeans With Darker Colours
Whenever you mix your clothes together, the colors are bound to fade each other out. Abstain from mixing light colors.
[Also Read: Laundry Tips]
Wash Your Jeans Inside Out
You must have come across a tag on the denim pair that says 'wash inside out'. Go by it as this will help lock the black color and minimise the contact between fabric and soap.
Use A Gentle Cycle Or Do Hand Wash
If the machine cycle wash is rough, more fading of black jeans will happen as the jeans get spun in the wash. Using a gentle cycle would be more beneficial. Better still, hand wash the black jeans.
Try Detergent Made For Dark Colors
Make use of liquid detergents that know how to keep black jeans black. That way you can feel assured of the black colour staying intact.
Use Vinegar For Wash
How does vinegar help in keeping the blackness of the black jeans intact? You see, it helps seal the dye within the fabric so that no colour bleed happens. Whenever you try out this technique, use cold water.
First, turn your black jeans inside-out and soak it in cold water with 1 cup white vinegar and 1 tbsp salt. This would be a perfect black dye for jeans.
Use Vodka
Fill a spray bottle with half of cold water and the other half with vodka. Now spray your black jeans with this liquid concoction. Allow it to dry and then put it in the freezer so that it can kill the smells and odor-causing bacteria.
[Also Read: How To Make Your Clothes Smell Good]
Put In A Teaspoon Of Salt
Talk of black dye for jeans and all you need to do is to add a teaspoon of salt to your black jeans load. This will help set the dye in and thereby prevent your jeans from excessive bleeding.
Avoid Putting It In The Dryer
One of the best ways to prevent fiber breakdown in jeans is through air drying. This way, it prolongs the richness of the color. The weight of the denim also helps prevent wrinkles.
The basic trick of how to keep black jeans from fading is to limit their spins in the washing machine. Hope you liked how to keep black jeans black. Now that you are armed with the knowledge of black jeans and tips to keep black jeans black, let us know your take on it.