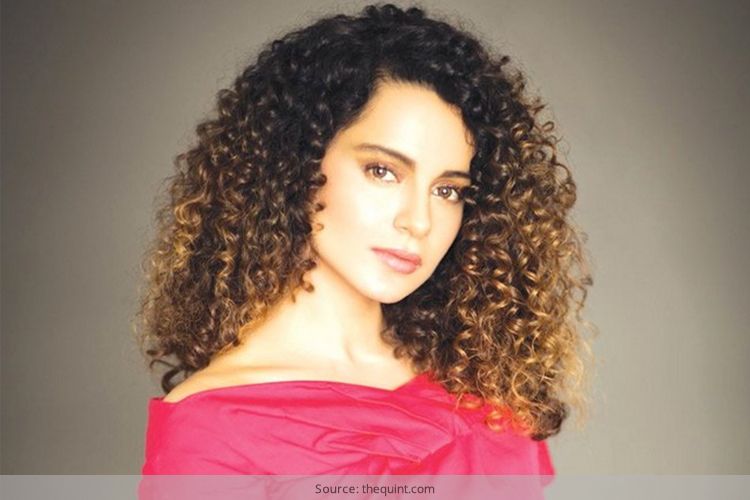 We desire to have Manisha Koirala and Kangana Ranaut's curls, so bouncy and defined, don't we? That's the aim most of us curly hair women and girls have, and yet we just don't care to manage the curls well. Blame it also on the heat, the environment around and the lifestyle we lead, the humidity too, curly hair is attacked on a large scale, especially with the hair products we use.
[Also Read: How To Treat Curly Hair For Better Hair Management]
How To Manage Curly Hair
The curly hair do's we are going to talk about calls for care of the curly locks you have. These are some of the curly hair do's and don't's that you should follow, which is guaranteed to give your tresses the best shine and healthiest sheen. The natural texture of your hair would be managed as well, so follow the curly hair do's and don't's religiously!
1. Brush Your Hair Less
Why do we insist on brushing your curly hair quite less? This is because curly hair can break easy and is very prone to the same, since the cuticles face various directions. When constant brushing is done, curly hair can break and fall. This is why less of brushing and more of hair cuddling with the fingers should be the norm.
2. Trimming Stories
How often do you go to the salon for a hair trim? It should be thrice a month to keep up with healthy fresh curly hair. Curly hair is prone to dryness since the natural oils from the scalp takes time to reach every part of the hair. Dryness can be cause of dull curly hair too.
3. When You Style
When learning how to manage curly hair and to style it, you should know what products to use when thermal styling is done. Always steam your curly hair before styling it, which allows to rejuvenate the hair and soak the moisture into the hair too.
4. Layer It
If the hair is too curly and long, you can give it a light look cutting it into long layers. This will help lighten the texture and to make the bottom part of the hair less heavy. Don't cut too short the layers or else the hair would look very puffy.
[sc:mediad]
5. No Razor Cut
Never allow your hair to be cut with a razor or in a razor style. This is a roughening part of hair cuts that messes with the hair cuticles, leading to frizziness of the hair overall.
[Also Read: Short Curly Hairstyles For Women]
6. Moisturize The Hair
If you have long curly hair, you need ingredients such as coconut oil, shea butter or avocado and olive oil hair treatments. This will help moisturize the hair and keep the locks shiny and long for ever.
7. Conditioning Yes
Always use the right conditioner in accord to the condition of your hair. This brings a sleek shine and sheen to the hair, and also use a leave-in conditioner to lock the moisture into the hair too.
8. Should I Air Dry?
With wild Natural curly hair, you need to use a masque and get moistening hair treatments done for sure. But you also need to understand the importance of air drying, which can help do away with curly hair problems. So use less of the dryer and more of the towel.
9. Diffusers
If you have to use an air dryer, always use a diffuser to help dry the hair and manage it too. this helps spread the dry air all over the head and to make the hair so curly, a little more manageable than what you otherwise have.
10. Finger Serum
Use a little serum after shampooing your hair and before drying your hair, with the help of your fingers. This would allow the frizz to stay put and the hair wouldn't look messy after you have used a diffuser to dry the hair.
Now that we have given you 10 tips on how to manage and things to do with curly hair, follow them well and watch how these curly hair tips makes you look like a queen wherever you go!