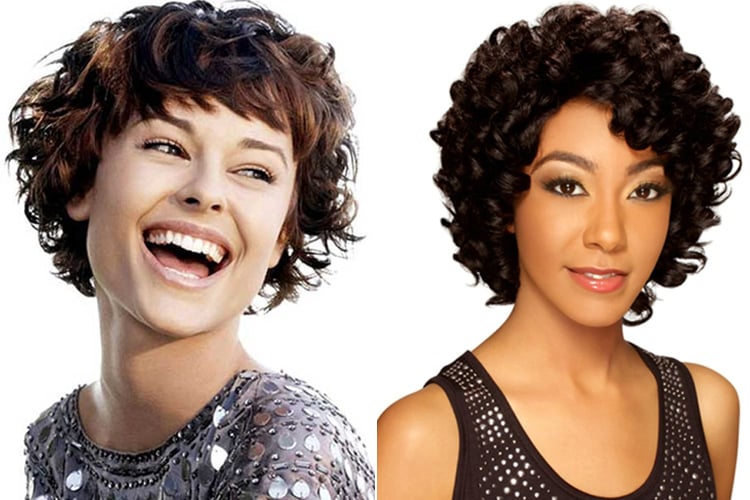 If you have curly hair then you know the conundrum that you face when going short. If you keep your hair long, it will be relatively manageable as the longer the hair the more weighed down your curls will be. But then if you have thick hair, then maintaining your long thick curly hair can be a little too much of an effort at times. Moreover, short hairstyles look very chic and fashionable. So how do you find Short Curly Hairstyles that doesn't frizz up your curls? Well, you can achieve a nice short hairstyle with the right stylist and some hair styling products.
Let's be real now, most of us have some hair care products that we can't live without. For most curly haired girls, this indispensable product is most often a frizz-control serum or a styling mousse. So gear up with some good products and head to your stylist to go short this season!
[Also Read: Bad Hair Day Hairstyles]
Let's look at some Short Curly Hairstyles:
1. The Meg Ryan Cut
One of the celebrities who popularised the short curly hairstyles was Meg Ryan. Remember her adorable curly hairstyle in the movie 'City of angels'? It was a short messy look and it totally worked. If you want to go in for this look, just talk with your stylist to determine if it will suit your face shape and structure. Always listen to your stylist and take their opinion into consideration, but make sure the final decision is yours. Don't let your stylist coax you into getting anything that you're not a hundred percent comfortable with.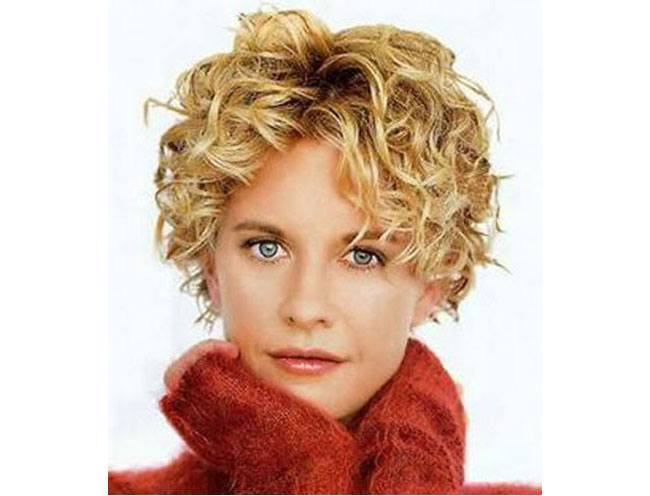 2. The Graduated Bob
The graduated bob is a twist on the traditional bob. Here the stylist works to create a bob that has graduated layers. This cut creates an interesting shape and is ideal for curly hair as the curls will hold the shape.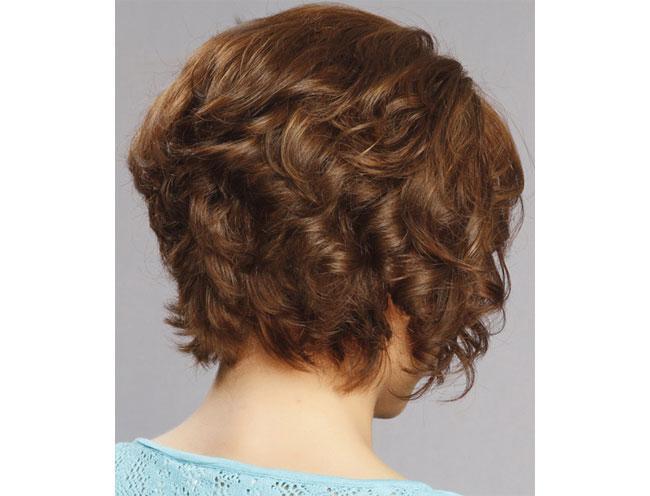 3. The Pixie Cut with Curly Top Section
These particular hairstyles for curly hair is definitely not for everyone. It's a pixie cut with longer hair at the top section and the rest of the hair cut really short or in some cases, even given a buzz cut. This is an extreme look for those who like being different and couldn't care about any odd looks or criticisms that come their way. This is a rocker chick/punk look.
[sc:mediad]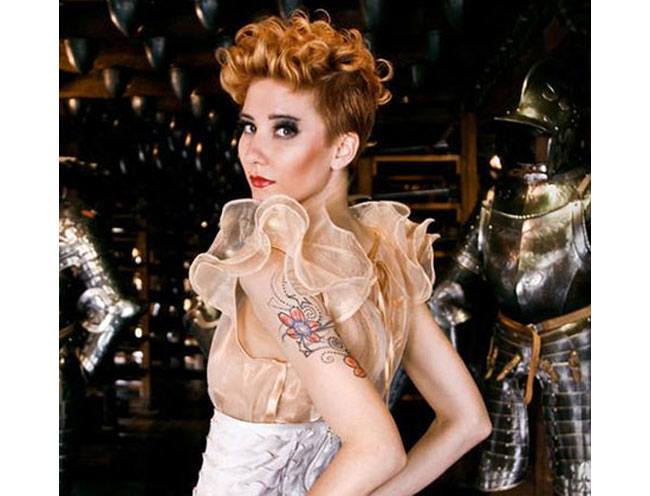 4. The Fluffy Bob
This is a very cute hairstyle. The only downside is that it requires an almost daily routine of blow-drying to set it right. It's a bob cut with soft curls and a side swept fringe. You need to blow dry your hair with a big round brush to achieve big soft curls and straighten out your bangs to get this look. Mousse and hairspray are a must for this do. While it might seem intimidating at first, once you get the hang of it, this is a pretty easy look to create. The idea is to play with your curls and show them to their best advantage. Opt for such haircuts for curly hair only if you will have sufficient time every morning to set it right.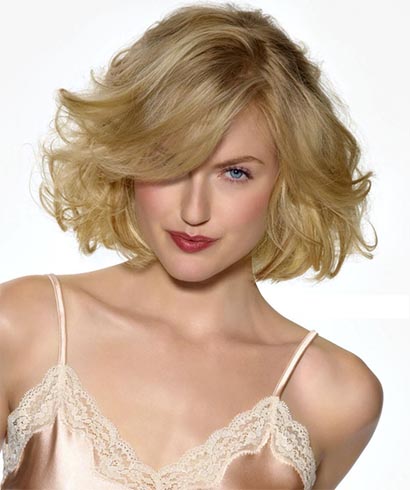 5. The Messy Do
This is a super easy and maintenance-free look. If your hair is not very thick, then get a regular bob cut. All you have to do next is to scrunch up your curls with some mousse. You don't have to worry about blow-drying your hair or using a hoard of styling products. The basic idea behind this look is to create a just-out-of-bed look. This is the most easiest way to start off your learning on how to style short curly hair.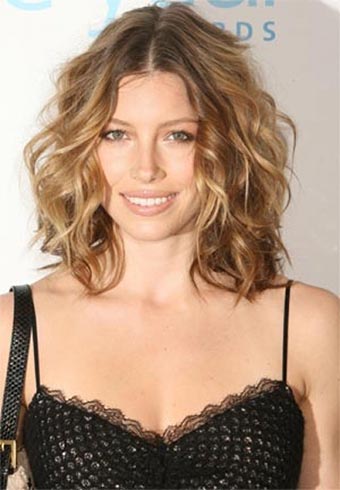 6. The Crop Cut
Take a cue from Halle Berry and go in for a super short cut. The stylist needs to give you a short cut that expertly frames your face. You can then play with some styling gel to create some interesting looks, like combing it back to keep it super sleek or giving it some spikes to make your curls stand out. Such haircuts for curly hair are most easily manageable even during summers.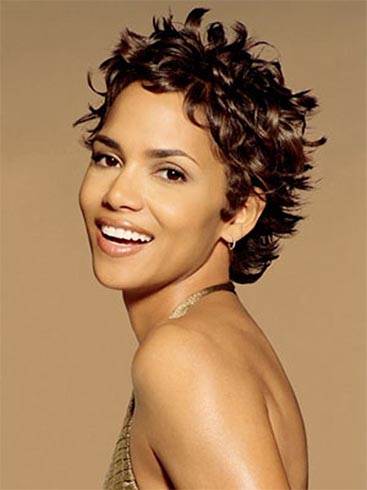 7. Short Curly Hairstyle With Bangs
Curls are usually viewed as troublesome because of their hard to manage nature but the right style can make you fall in love with your curls. One such hairstyle is the Short Curly Hairstyle with Bangs. Bangs can transform your look immensely and give you a rather soft look. Try this short curly hairstyle where the bangs are styled in such a way that they cover half of your forehead giving you a very charming look.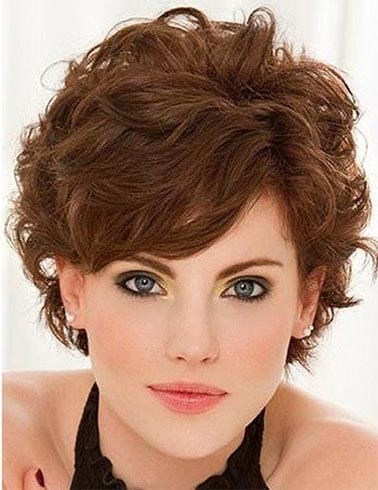 8. The Asymmetrical Short Curly Hairstyle
The asymmetrical cut is the current trend that is making a huge impact in the world of haircuts. Because of it's uniqueness this haircut is suitable for everyone be it long hair, short hair, straight hair or curly hair. The uneven hairstyle is a sure shot way of getting attention. This looks great on people with short curly hair as they can easily add a chicness to their look with this no fuss hairstyle.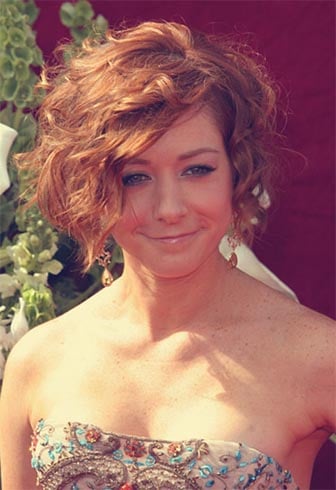 While short hairstyles can be a bit daunting, they are quite fun and everyone should experiment with a short hairstyle at least once in their life.
Hope this post on Short Curly Hairstyles helps you all.
Images Source: pinterest.com