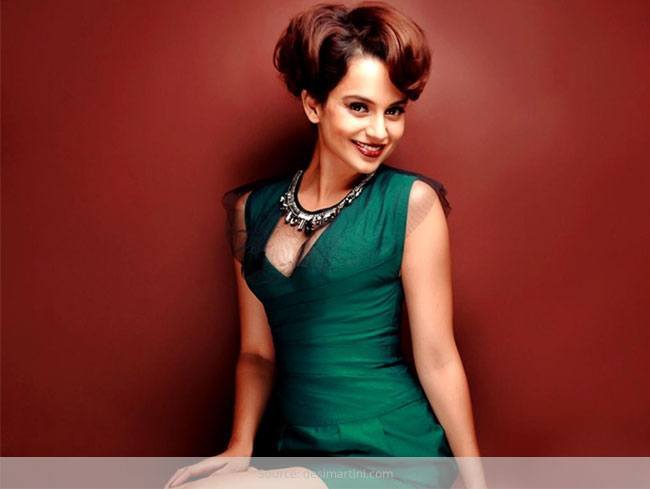 Thinking about going for a new haircut but worried you'll regret it? Go through our list of celebrities who decided to chop of their hair and came out looking even better than they did earlier! Get inspired by the new short hairdos that some of our celebs are rocking.
Sonakshi Sinha
Sonakshi recently took the plunge and chopped off her long hair. Celebrity hairstylist Kanta Motwani has given Sonakshi a chic bob cut that makes her look so much more younger than her years. Sonakshi's makeover has paid off, her new hairdo looks great both with sleek straight hair and with messy curls.
Anushka Sharma
For years now hairstylists have been complaining about how our Bollywood actresses always want to play it safe with long tresses and are never open to more experimental hairstyles and looks. Well, it looks like it's the dawn of a new era and the hairstylists should rejoice! More and more Bollywood celebrities are chopping of their long hair, which was pretty much an unthinkable act only a decade or so earlier. The latest to join the short-hair bandwagon is Anushka Sharma. After sporting a super-short hairdo in her film PK, Anushka went ahead and chopped of her tresses in real life (although not that short). She sported a long bob during the promotions of PK.
Emma Watson
She had the social media abuzz when she chopped of her curls right after the shooting of the last instalment of the Harry Potter movie was over. From then, Emma Watson has kept her hair relatively short. While many people loved her new, more sophisticated look, she had her share of critics who called the look unfeminine and too stark. Well, we love both the look and the way she carried it off.
Anne Hathaway
Considered one of the most beautiful actresses in Hollywood, Anne Hathaway cropped her hair into a daring pixie cut for her movie Les Miserables in 2012. She has since then grown it out and was seen in a chic short bob in the premiere of her last movie 'Interstellar'.
[sc:mediad]
Taylor Swift
Pop sensation Taylor Swift has sure come a long way since her earlier years of sporting long Goldilock curls. Taylor has been flaunting her new edgy bob that makes her look super stylish and sexy. Talk about a total image makeover!
Emma Stone
Emma Stone looks like a million bucks in her new hairstyle. Her short, textured bob has created a lot of frenzy and has inspired a lot of salon visits by women wanting to recreate the look. Her new haircut makes her look effortlessly chic and has a very relaxed look to it.
Now that short hair is all the rage, we can expect to see many more of our Bollywood celebrities going short. And with so many celebrities opting for a more manageable and trendy short hairdo, do you think it's time you considered going short as well?